Which Korean actress is your favorite? Currently the korean pop culture has expanded more and more all over the world! And how can we talk about Korean cultural phenomena without mentioning the most famous drama actresses?! Let's get to know more about these artists and maybe even direct you which Asian drama soap opera to start with. Let's see the ranking of the 10 most popular actresses in South Korea.
Son Ye-jin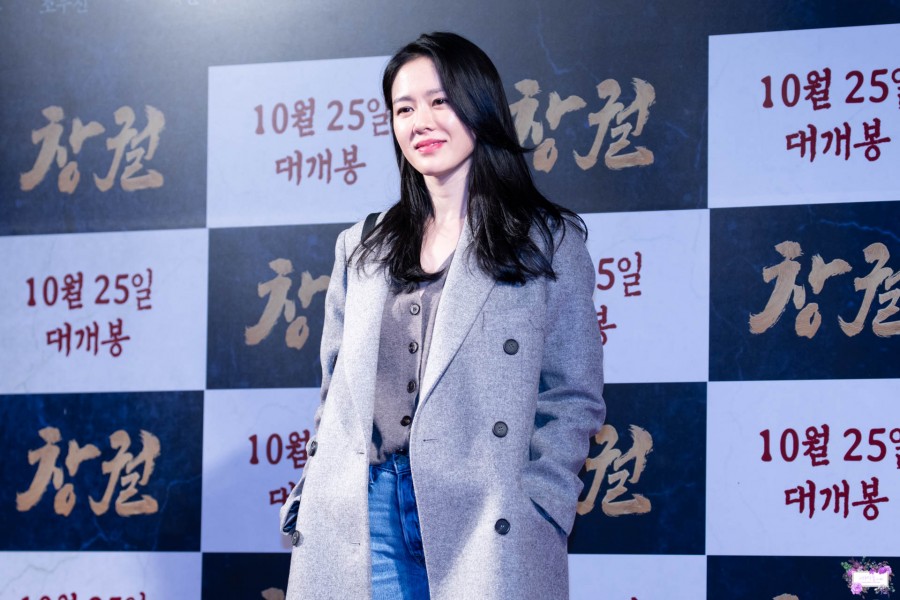 Son Ye-jin is a well-known Korean actress with a career spanning over 25 years. She is 39 years old and was born in Son Eon-jin in South Korea. She kicked off her career in 1999, but her first breakout role wasn't until 3 years later in Chi-hwa-seon.
Son Ye-jin gained recognition for making romance dramas, one of his first works in this category being Lover's Concert (2002) and The Classic (2003). From 2006 to 2015, she started to receive a proposal to be an actress in several genres, thus taking her sweet and sweet girl face. She started with the villain role in The Artof Seduction.
Son Ye-jin received her first award in 2008 for best actress for playing a divorcee in My Wife Got Married. If first blockbuster was in 2012 as the movie The Tower. The actress currently has her shy 49 awards won. Some of dramas The popular ones that Son Ye-jin acts in are: Secret Garden, Something in the Rain and Personal Taste.
Song Hye-kyo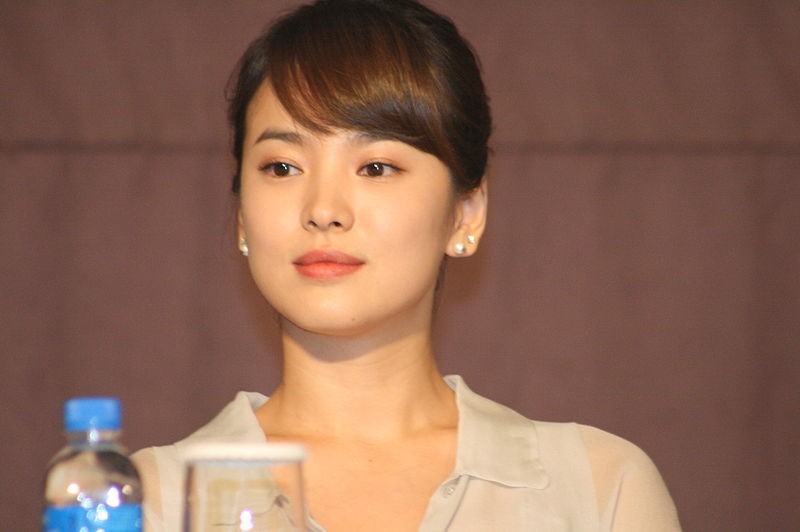 Song Hye-kyo also known as Lorraine Song. In addition to being a Korean actress, she is dedicated to the career of a South Korean model, She is currently 39 years old, her career as an actress began in the year 1996. She was born in Daegu, South Korea.
Her first roles were in Meery Morning and First Love, both owned by KBS (Korean Broadcasting System). She made a total of 20 appearances in television series. Among these, the most watched are: Descendants of the sun (2016), Encounter (Boyfriend) (2018) and That Winter, the Wind Blows (2013). Apart from the series, she made 10 more films.
Song Hye-kyo's success began in 2000 and in that period one of her works that helped her to grow was the romantic comedy Full House (2004). The actress entered the top 10 of the best-known South Korean celebrities according to Forbes in 2017 and 2018.
suzy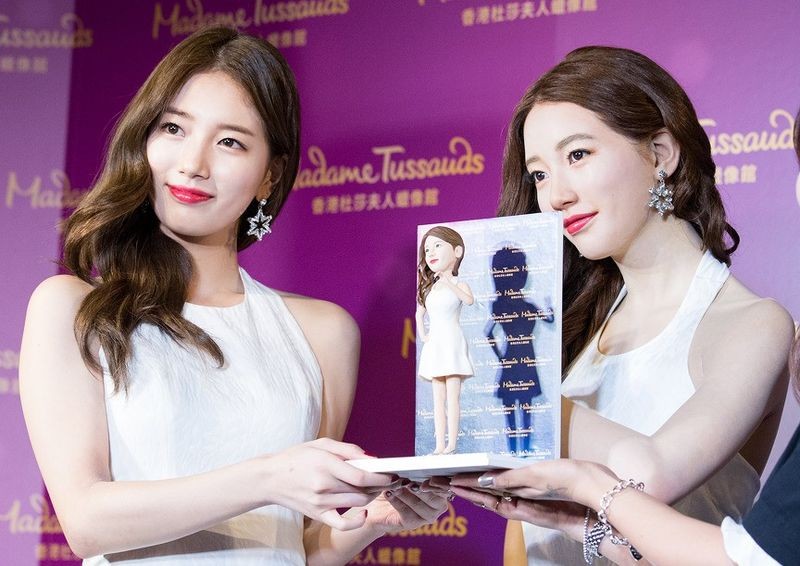 Bae Su-ji is the real name of the Korean actress who has the stage name of Suzy or Bae Suzy. She is 26 years old and has an 11-year career. Suzy started her life in art as a model in an online shopping mall. But she began to be recognized as the group's singer miss A, with three more members. The group officially disbanded in 2017.
Even though she is a singer, she has already started to work as an actress. In 2011, he starred in the TV series Dream High. Other hits by the actress are Uncontrollably Fond, Vagabond, While You Were Sleeping and Betting High.
Suzy is also among one of the most beautiful actresses in Korea and was given the title of "queen of commercials" because of several advertising deals involving brands that aimed to have the actress as an attraction. In 2016, she became the first Korean celebrity to receive a wax sculpture from Madame Tussauds.
Park Shin Hye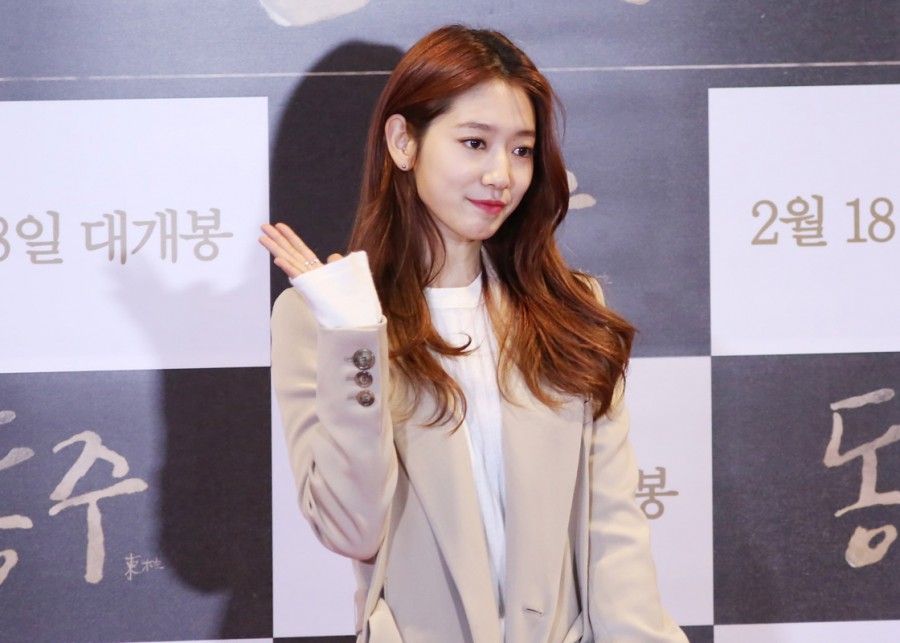 Park Shin Hye is a Korean actress, model, dancer and singer. He is 31 years old and was born in Paju. His career started 18 years ago. As a child she realized that she had a taste for art and was hired by an agency and had the opportunity to learn singing, acting, guitar and keyboard.
In 2003, her first character was in Stairway to Heaven, but she only gained notoriety in Tree of Heaven, which was also shown in Japan, so she became known worldwide. One of her successful dramas is You're Beautiful, which in addition to being the protagonist, she sang the soundtrack. He is currently filming Doctors.
Park Shin Hye is always involved in charity projects. In 2009 he made Christmas donations to a small village in Nepal. In 2010 and 2012, it collected food for the most needy, among many other forms of philanthropy. She is still successful as a singer and started her "Park Shin-hye World Tour: Story of an Angel" world tour.
Jun Ji-Hyun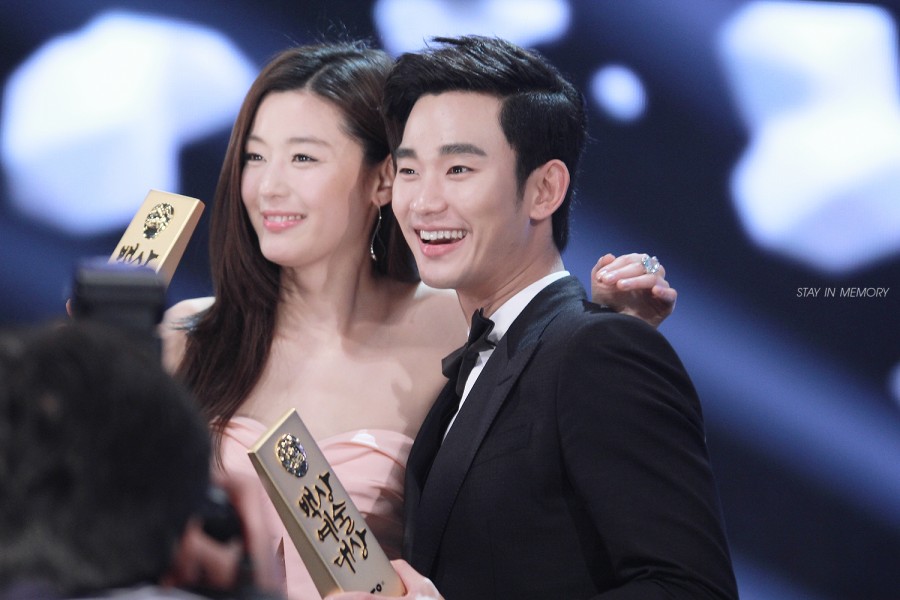 Jun Ji Hyun started her career at the age of 16 in 1997. She is a Korean actress and model. Her first job was modeling at Ecole Magazine. She became best known in a Samsung commercial. One of his biggest works is the romantic comedy My Sassy Girl.
Currently, the actress collects 17 awards received, most in the best actress category. She had 12 appearances on the movie screens. And his TV series were The Season of Puberty (1997), Inkigayo (Popular Music) (1998), Fascinating My Heart (1998), Happy Together(1999), My Love from the Star (2013-2014), The Legend of the Blue Sea (2016-2017). And also participated in 4 music videos.
Kim Tae-hee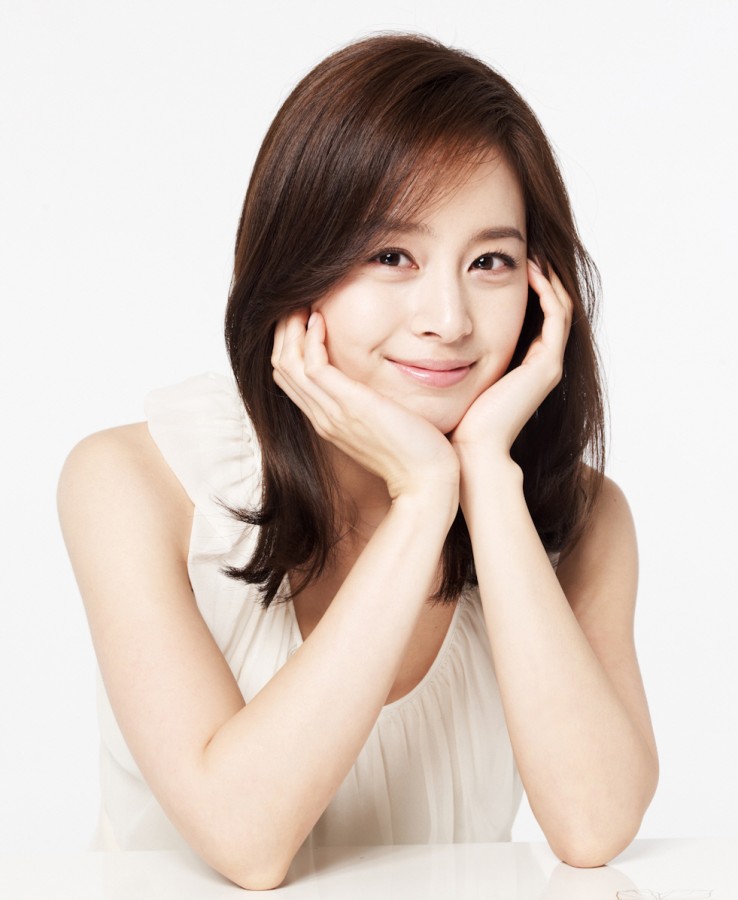 Kim Tae-hee is 41 years old and started her career at 20. It all started when she was invited to be a commercial model. She has been married to singer Rain since 2017 with whom she had her two children. She is considered one of the most beautiful faces in South Korea.
The Korean actress has participated so far in 5 films and 1 short film. And in drama she participated in 13. The best known are Hi Bye, Mama!, My Princess, Iris and Starirway to Heaven. She also had appearances in at least 5 music videos. Among them is the song "Love Story" that belongs to her husband.
Park Min Young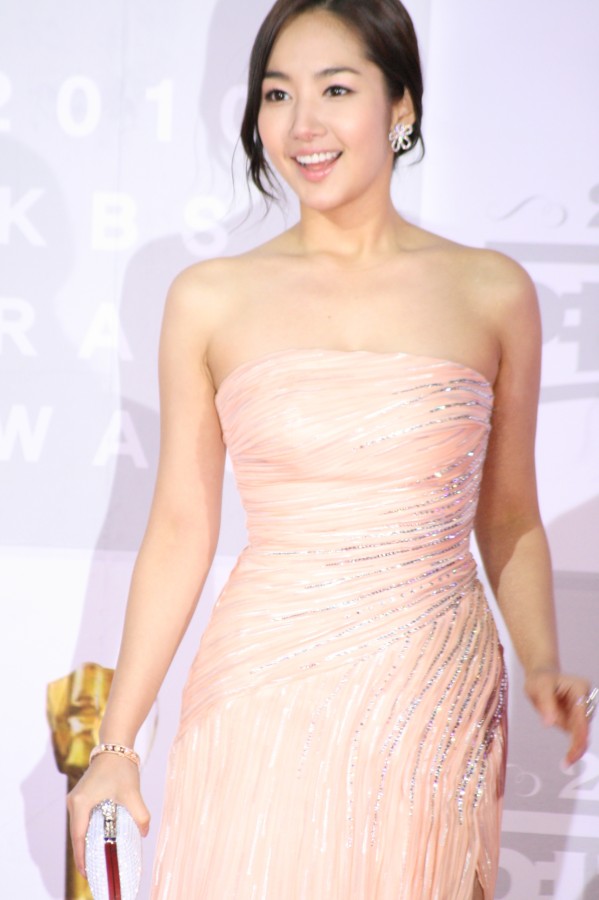 Park Min Young is 35 years old and has been acting since 2006. He was born in Seoul and attended Dongguk University. She has a total of 16 television works. The most acclaimed are Sungkyunkwan Scandal (2010), Queen for seven days (2017) and What's wrong witch secretary (2018). Film she only made "The cat" in 2011.
She also participated in 3 music videos. The Korean actress has so far won 13 awards as an actress and 1 as a model in 2007, the year of her first 3 awards. Even that same year she won 2 awards for Best New Actress with the series "Unstoppable Hight' Kick!" and "I am Sam".
Choi Ji-woo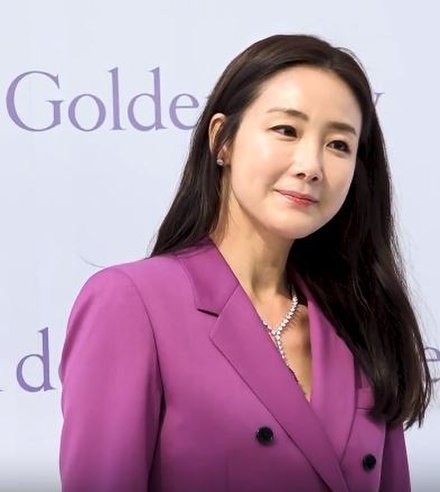 Choi Jiwoo has the stage name of Choi Mi-hyang, although it doesn't look like she is 46 years old and has been acting since the year 1994. She is originally from Busan city. The Korean actress studied at Pusan Women's University the aerobic dance course. Choi has appeared in 11 films, including voiceovers, and 27 television appearances including dramas, shows, and cameos.
His first major role was in the 1996 film The Gate of Destiny. In 2002, he starred in the drama Winter Sonata, which contributed to the popularization of Korean culture. She also spent a few years working in China and Japan. In 2009, she became one of the highest paid South Korean actresses for her role in Star's Lover.
Shin Min-a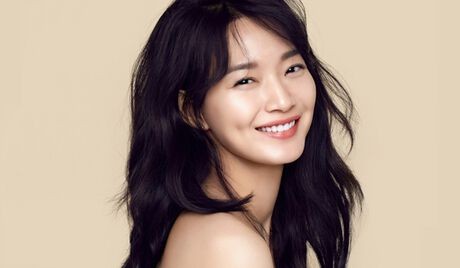 Yang Shin Min-a is 37 years old, has also been a model since 1998 and her first job as a Korean actress was in 2001. As soon as her first appearances as a model began, she became one of the most sought after and well-paid South Korean models. She was even a poster girl for the LG Xnote part of the LG Corporation.
Shin began his acting career in Volcano Hight and in 14 more films that followed. Participated in 10 dramas and 13 music videos, most of the band god between the years 1999 to 2009. And currently has 21 awards received.
Ha Ji-won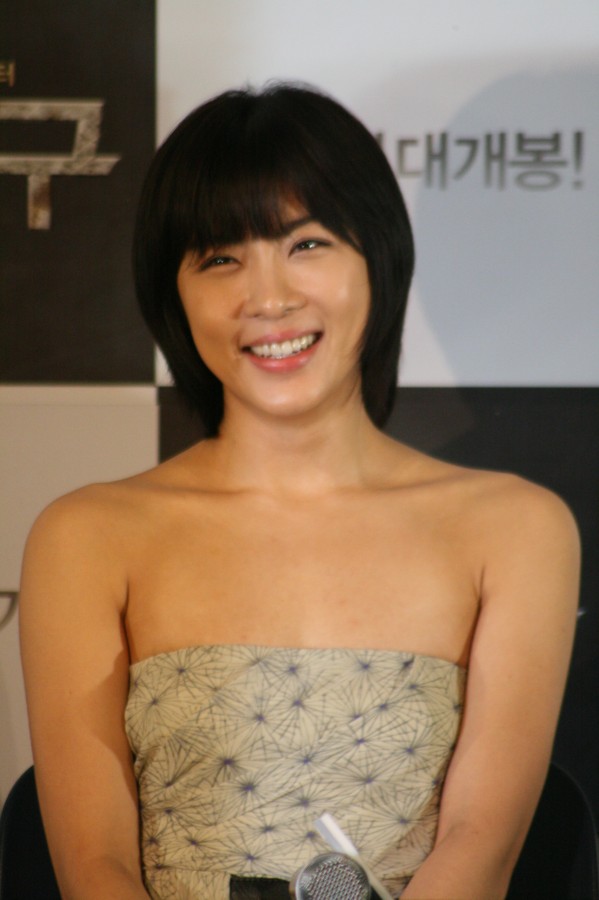 Ha Ji-won who is actually called Jeon Hae-rim is 43 years old, born in Seoul. As always fascinated by the world of the small screen, she graduated from Dankook University in the course of Film and Television. In 1996 he had his TV debut" New Generation Report: Adults Don't Understand Us" in a supporting role.
In 2000, the Korean actress made her film debut with the film Truth Game, in which she received the award for Best New Actress. Ha Ji-won's best-known works are Secret Garden (2010), Hospital Ship (2017) and The King 2 Hearts (2012), she has 43 awards, including Best Actress for her role in Secret Garden.
Top 50 famous Korean actresses
To complement the article, we will leave a list of the 50 most famous Korean actresses below:
Son Ye-jin
Park Bo-young
Park Min-young
Kim Go-eun
Kim So-Hyun
Lee Sung-kyung
Yoo In-na
Bae Suzy
Jun Ji-hyun
Song Hye-kyo
Seo Ji-hye
Kim Young-ok
Shin Min-a
Kim Ji-won
Kim Yoo-jung
Jung So-min
Park Shin-hye
Seo Yea-ji
Moon Ga-young
Gong Hyo-jin
Nam Ji-hyun
Lee Jung-eun
Park So-dam
Kim Tae-hee
Kim Da-mi
Jang Na-ra
Lee Bo-young
Bae Doona
Hwang Jung-eum
Moon Chae-won
Ha Ji-won
Kwon Nara
Kim Hee-sun
Krystal Jung
Han Ji-min
Han Hyo-joo
Shin Se-kyung
Kim So-eun
Jung Eun-chae
Song Ji-hyo
Kim Seo-hyung
Im Yoon-ah
Yoon Eun-hye
Kang So-ra
Kim Sae-ron
Kim Hee-ae
Choi Ji-woo
Lee Young-ae
Kim Hye-yoon
Kyung Soo-jin
Of course, there are other actresses who are also great and popular worldwide and I promise that I will soon bring you more about the actresses that make dramas such a success. Have you watched dramas with any of these actresses?