Are you a fan of the k-pop group EXO? Do you know the entire trajectory of the band and its various members?! Come check out everything about one of the most famous K-pop bands in the world.
EXO band history
The EXO group currently consists of nine members, namely: Suho, Xiumin, Lay, Baekhyun, Chen, DO, Chanyeol, Kai and Sehun. The band was formed by SM Entertainment, making their debut in 2012 with the initial lineup of 12 members, Luhan, Tao and Kris were still participants, the three left between 2014-2015, after having problems with the SM Entertainment and file a case against them. The group was divided into two units, EXO-K and EXO-M, with their compositions in both Korean and Mandarin. The EXO name is related to the idea that they came from another planet, a planet outside the solar system (Extra Solar Planets), so each one had their "super power", completely leaving the context of any other K-pop group. , revolutionizing within the Asian music industry.
On April 8, 2012 was when they really debuted with the song "MAMA", the group's first single. In November of the same year, they received an award from the Mnet Asian Music Awards, for Best New Asian Group. In 2013 they released their first studio album, called "XOXO" which resulted in over a million copies, making the band burst. Still in 2013, with two versions of the albums "Kiss" and "Hug", in Korean and Mandarin, topped the Billboard Music Albums chart.
EXO managed to enter the country's music charts, and receive several awards thanks to the singles "Grow" and "Wolf", and the album was the best seller in South Korea and this followed with the album Overdose, released on May 7, 2014.
The group released their second studio album called "EXODUS", with the single "Call me baby", in the year 2015, with this album they were once again at the top of most played songs in South Korea. In May of the same year, they were again on Billboard, breaking the record, with an album in the highest ranking, within Korea, being in 95th position.
The band's first tour was in 2016, in the United States, with "EX'ACT", "For Life and "Coming over". In February of the same year the Forbes Korea, named them as the South Korea's Most Influential Celebrities.  
And it doesn't stop there, the boyband came to stay for years with more Daesangs, the biggest music award in South Korea. And due to the many awards they received throughout their career, they became the third k-pop group with the most awards in history.  
The last comeback they released was in 2016 when they debuted "obsession", after that they only released another one on May 7, 2021 entitled; "Don't fight the feeling".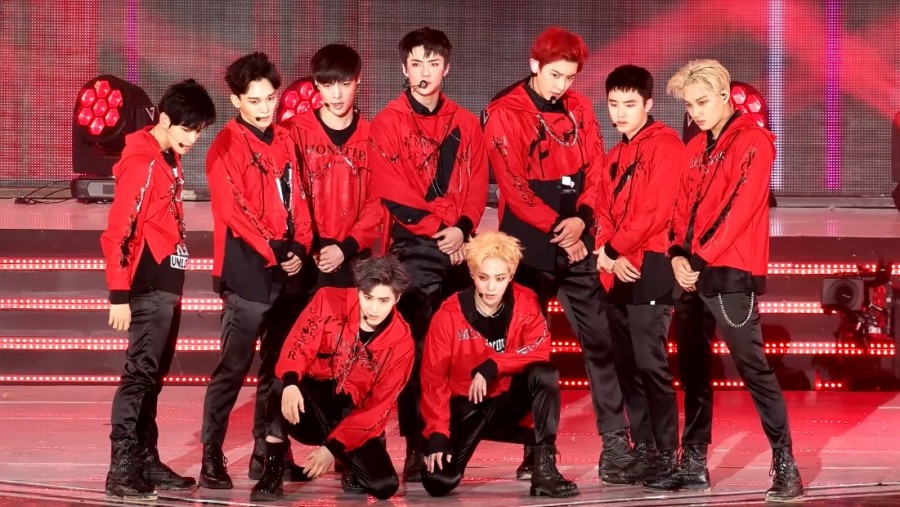 Curiosities EXO is left
EXO, in addition to their initial lineup, EXO-K and EXO-M, they are also divided into other subinits, which are smaller lineups with specific members for specific releases and promotions, such as EXO-CBX (Chen, Baekhyun and Xiumin) and EXO-SC (Sehun and Chanyeol).
That EXO members dance very well, sing even better than they dance and are extremely handsome, everyone already knows, but did you know that on top of that they still act? If you didn't know, look at this other curiosity.  
if love drama and fanfic and you've never seen EXO Next Door, you're missing a great drama, in this K-drama the boys play themselves. After the death of his grandfather Chanyeol moves into his house along with DO, Baekhyun and Sehun, and next door lives Yeon-hee a big fan of the band, not knowing who is next door, she is hired to work for them, as soon as she gets closer to the boys, she starts to have feelings for two of them and is divided.  
In addition to this drama, DO, Baekhyun, Kai, Chanyeol, Suho, Lay, Sehun and Xiumin had other appearances on the small screen: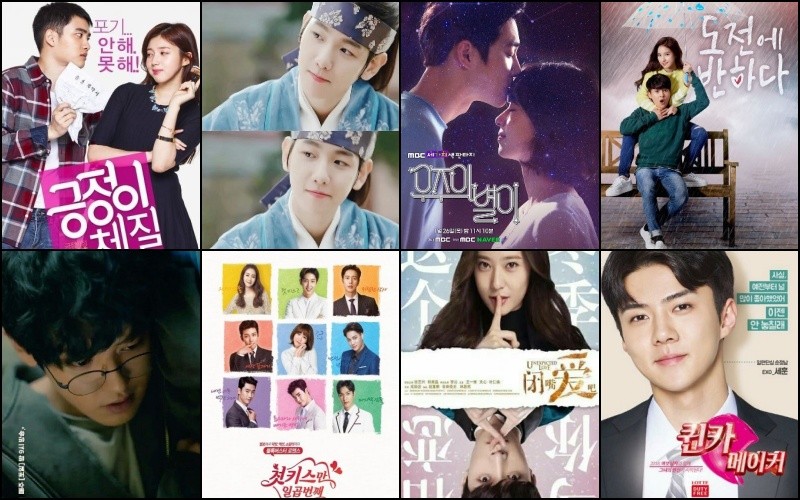 OF:
I Remember You;
Be Positive and It's Okay;
That's Love;
Ka-teu;
Pure Love;
My Annoying Brother;
100 Days My Prince;
7 Hosil, hyung;
Swing Kids;
Along With The God.
Baekhyun:
Moon Lovers: Scarlet Heart Ryeo.
Xiumin:
Falling for Challenge;
Seondal: The Man Who Sells River.
Suho:
The Man Who Laughs;
One Way Trip;
Student A;
The Present;
The Universe's Star;
Rich Man;
How Are U Bread.
Chanyeol:
Missing Nine;
Memories of Alhambra;
Salut D'Amour;
Minari: The Pursuit of Happiness;
I Married an Anti-Fan.
Lay:
The Mystic Nine;
The Founding of an Army;
To be a better man
The Island;
The Golden Eyes;
Ming Dynasty.
Sehun:
Secret Queen Makers;
Dokgo Rewind;
Kai:
Spring Has Come;
Choco Has Come;
Seven First Kisses;
Andante
The Miracle We Met.
Now that you know what k-dramas and movies they've been in, you can marathon all month.
members from EXO
Oh Sehun (오세훈) is the rapper and dancer of the group, is 1.83m tall, was born on April 12, 1994, in Seoul, South Korea, is currently 27 years old and is the maknae (youngest member) of the group. .
In addition to being a singer (rapper), dancer, songwriter and actor, Sehun is also a model and has participated in Seoul Fashion Week in 2014.
Kim Jongin (김종인), better known as Kai, is a rapper and dancer in the band. Born on January 14, 1994, in Suncheon, South Korea, he is 28 years old and is 1.82 m tall.
Did you know that Kai and Jennie, a member of the girlband Black Pink, were already dating?! The couple ended their relationship in 2019, after a month that the relationship went public.
Kai has been taking dance classes since he was eight years old and among the various dance styles he has taken, there is jazz and ballet.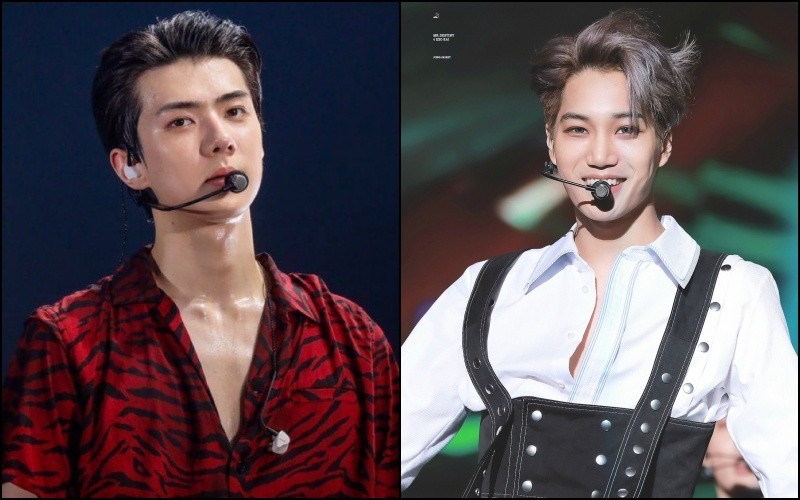 Kim Junmyon (김준면), stage name "Suho", is the leader of the group, no wonder the meaning of his stage name and "guardian". Suho was born on May 22, 1991, in Seoul, South Korea, is 30 years old and is 1.73 m tall. 
He became a trainee at SM when he was just 16 years old and in 2007 he appeared as a supporting character in the super junior, called "Attack on the Pin-Up Boys".
Park Chanyeol (박찬열) is the sub-vocalist and rapper, born on November 27, 1992, is 29 years old and 1.85 m tall, he is the tallest of the boys.
His acting career began in 2015 with the film Salut D'Amour.
Currently Chanyeol is in the military, he joined on March 29, 2021.
Kim Minseok (김민석), Xiumin, was born on March 26, 1990, the oldest in the group, don't be fooled by his face, he is the oldest in the group, at 31 years old, he is 1.73 m tall. height.
As Xiumin loves baked buns, Luhan nicknamed him "Baozi" and also because his face is round and white.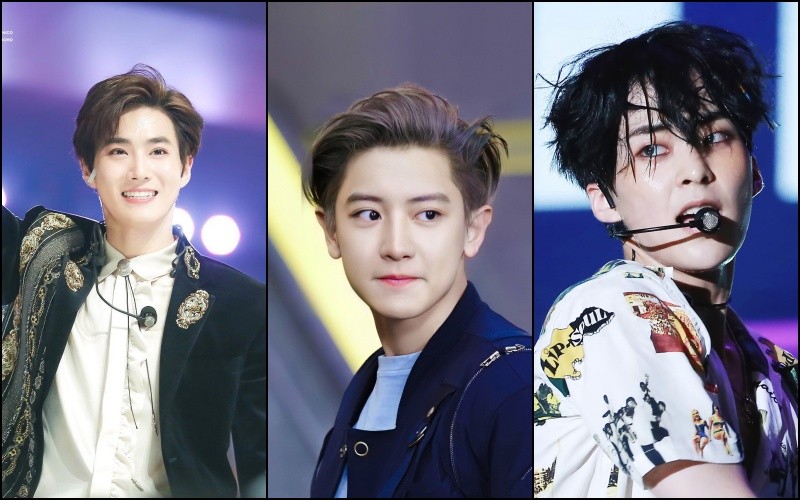 Byun Baek-hyun (변백현), is 1.74 m tall, was born on May 6, 1992, is 29 years old. Baekhyun was the last member to join the company and one of the fastest to debut. 
The k-idol has his own clothing brand called "Privé By BBH", together with Privé.
Kim Jong-dae (김종대), Chen's real name, is 29 years old, was born on September 21, 1992, is 1.72 m tall.
Did you know that Chen is already a father? That's right, he recently announced by SM, on the Xsport News portal, the birth of his second child. His first daughter was born in April 2020, he married his girlfriend in the same year a few months before the daughter birth, the name of the lucky one is unknown as they preferred to keep her identity a secret, as she is not famous.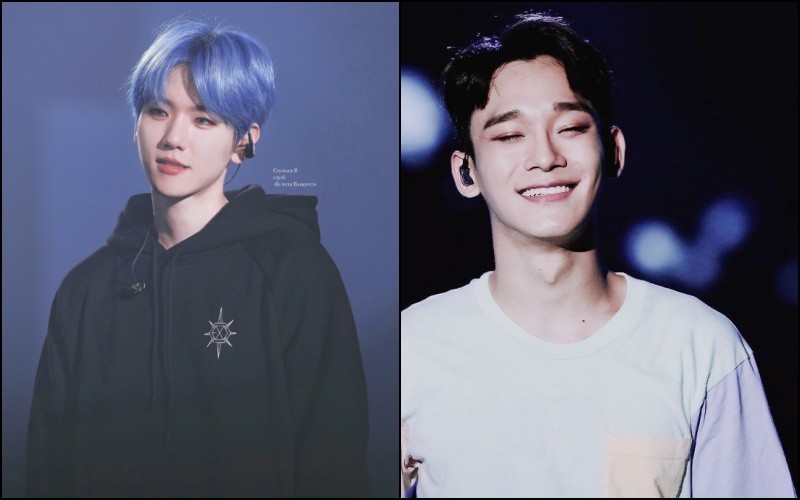 do kyung soo (도경수), DO is one of the vocalists of the boyband. He was born on January 12, 1992, is 29 years old, is 1.72 m tall. 
After acting in the drama It's Okay That's Love, in an interview Kyungsoo said that he started to be interested in psychology.
Zhang Yixing is Lay's birth name, he is Chinese, he was born in Changsha on October 7, 1991, he is 30 years old and 1.77 m tall.
While Lay was a trainee, he practiced more than 10 hours a day, eating just one meal a day.
Due to political complications between China and South Korea, Lay has kept himself out of EXO events, and hasn't participated in the group's comeback since 2018, but is back in action. "Don't Fight The Felling" which was released in 2021.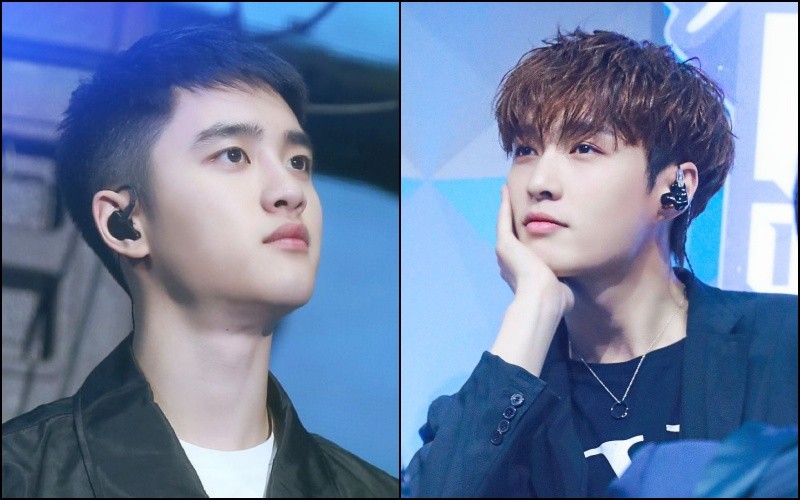 With that many members is a lot of story to tell, they enjoyed finding out more about one of the most influential k-pop groups in korea? Leave in the comments what you liked to know about them and don't forget to like and share with friends.