You've definitely heard of Jojo's Bizarre Adventure! Jojo's Adventure is one of the most watched anime of the moment. and when it comes to creativity and art in the construction of characters and scenarios, this anime takes away from the lyrics.
Jojo's Bizarre Adventure was created in 1987 by Hirohiko Araki and is currently in its eighth part, with the ninth confirmed. The anime so far has more than one hundred and thirty published volumes.
Let's say the series exceeds the comedy barrier and arrive at the bizarre! The story is extensive and even though it has an old debut date, it is still a phenomenon not only in Japan, but in many other countries.
in the author's mind from Jojo's
Hirohiko Araki is a Japanese manga artist who had his biggest work on Jojo's Bizarre Adventure. Sixty-one-year-old Arari train was born in Sendai, Japan (this city was the setting for part 8 of Jojo) and has already won four very important awards for the manga world.
Arari began his career in 1980 with the wild west one-shot Poker Under Arms, selected for that year's Tezuka award. In 1983 his first series premiered, ''Cool Shock ET'' which tells the story of a young magician who solves mysteries.
In 1987, his great work was born, Jojo's Bizarre Adventure, which is currently over thirty years old and has undergone several adaptations and the manga had 100 million volumes until December 2016.
Jojo's has received several awards including the manga award at the Japan Media Arts Festival.
The author's goal of creating the Joestar family and of putting each member of the generation into parts was to generate mystery. These are characters that the author took care to put that are completely different from each other in personalities, life stories and powers.
With Jojo's Adventure, Araki sought to bring difference in the midst of so many anime productions of heroes that exist. He did this by taking the focus away from the body and towards the clothes worn by the characters.
Her most challenging characters were Jolyne, for being the only woman of the generation shown, and Johnny, who is a paraplegic. With these characters they showed the vague concept that heroes need certain strengths and characteristics.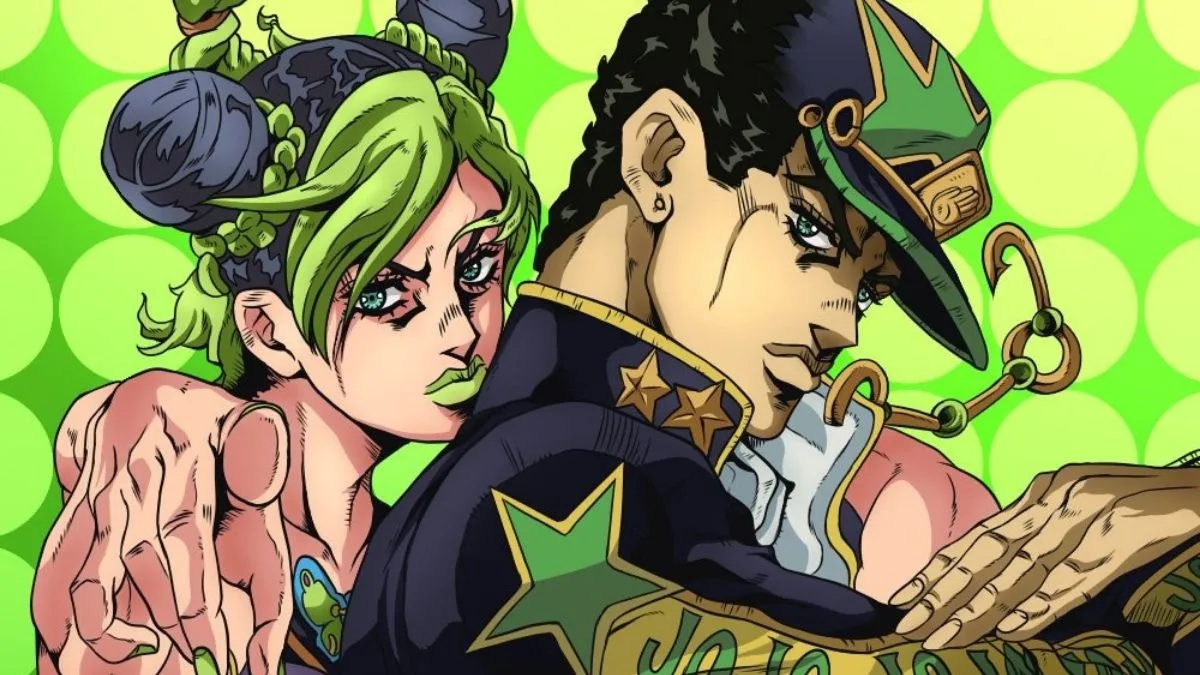 Jojo's Bizarre Adventure Story
The beginning of Jojo's Bizarre Adventure takes place in 1880 in England. O protagonist is Jonathan Joestar (Jojo). Jojo's adoptive brother Dio Brando tries to kill his father for his share of the inheritance, becoming the first villain to be defeated.
Jojo's tells the story of the Joestar family, they are called Jojo because of the protagonist who has Jo in her first and last name and also because most of the others in the family also have them.
Members of the Jojo family are Jonathan, Joseph, Jotaro, Josuke, Giorno, Jolyne, Jonny and Josuke.
This family discovers that it has a duty to defeat supernatural enemies that may arise. The anime is currently divided into eight parts and in each part the protagonist changes being a member of the Joestar family.
That's why it's common for fans to jump to the parts that have the characters they like the most without affecting the understanding.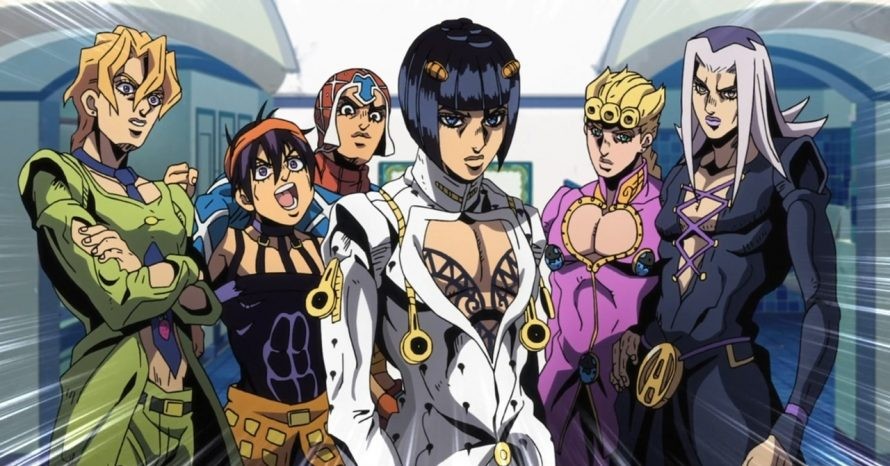 Right order to watch Jojo's Bizarre Adveture
The script for Jojo's Bizarre Adventure is not divided into seasons and chapters like most anime. They follow a genealogical line, of inheritance.
Let's see the episode guide now to make it easier when watching
JoJo's Bizarre Adventure (Part 1 and Part 2) – 26 episodes

Phantom Blood (episodes 1~9) (manga volumes 1 to 5)
Battle Tendency (episodes 10~26) (manga volumes 5 to 12)

JoJo's Bizarre Adventure: Stardust Crusaders (Part 3) – 24 episodes (manga volumes 13 to 28)
Stardust Crusaders – Battle in Egypt (Part 3, continuation) – 24 episodes (volume 29 to 47 of the manga)
JoJo's Bizarre Adventure: Diamond is Unbreakable (Part 4) – 39 episodes
JoJo's Bizarre Adventure: Golden Wind (Part 5) – 39 episodes (manga volumes 48 to 63)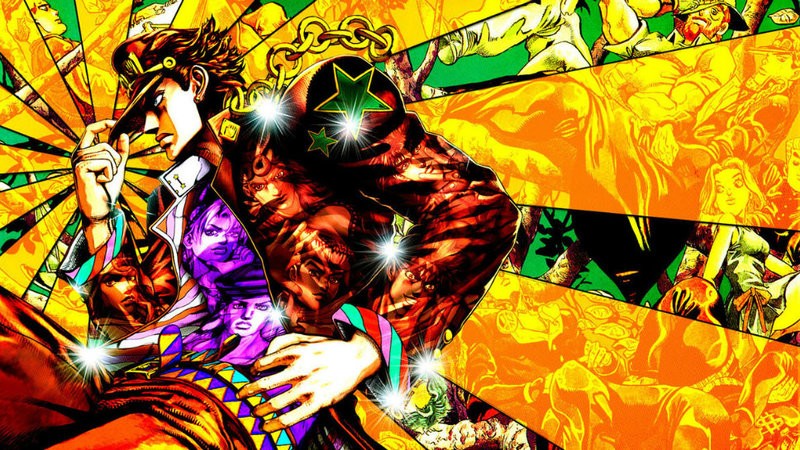 Parts and Arcs of Jojo's Bizarre Adventure
Part 1 – Phantom Blood
Volumes 1–44 Volumes 1~3 (Bunko and JoJonium)
It's the beginning of everything, it takes place in 1880 and the protagonist is Jonathan Joestar. Besides being a hero, a true gentleman and concerned with honor.
Part 2 – Battle Tendency
Volumes 45–113 Volumes 4~7 (Bunko and JoJonium)
It takes place in 1938 and the protagonist is the grandson of Jonathan Joseph. Very outgoing and playful. He's also a good strategist.
Part 3 - Stardust Crusaders
Volumes 12–28 (Chapters 114–265)/Volumes 8~17 (Bunko and JoJonium)
The protagonist is Jotaro Kujo, who has a coarser and harsher personality, but who always seeks above all to put an end to evil. Jotaro is Joseph's grandson.
Stop 4 - Diamond is Unbreakable
Volumes 29–47 (Chapters 266–440) / Volumes 18~29 (Bunko)
Josuke Higashikata is the star of this part. The story begins in 1995 and Josuke is Joseph's illegitimate son.
Part 5 – Golden Wind
Volumes 47–63 (Chapters 441–594)/ Volumes 30~39 (Bunko)
Its protagonists are Giorno Giovanna, and the story takes place in 2001 in Italy, with a mafia theme. Giorno is the son of Dio, Jonathan's adoptive brother.
Part 6 – Stone Ocean
Volumes 64–80 (Chapters 595–752) / Volumes 40~50 (Bunko)
The protagonist is the only woman of the generations represented, Jolyne Kujo. Its plot is based on the apocalyptic prophecies of the year 2012. Jolyne is Jotaro's daughter.
Part 7 - Steel Ball Run
Volumes 81–104 (Chapters 753–848)
The protagonists are Johnny Joestar and Gyro Zeppeli, this is the biggest pair of the Jojo series. The story is from 1890 and Johny is a paraplegic ex-jockey who meets a runner named Gyro. Both enter a race that will be decisive in their lives.
jojolion
Volumes 105 - In Progress (Chapters 849-Current)
Josuke Higashikata is the protagonist. The setting is in Sendai, Japan. Josuke has no memories after being found among the rubble caused by the earthquake. He was found by Yasuho who nicknames him Josuke.
Part 9 of Jojo Adventure is announced
After the end of the Jojolion part (the eighth part) a continuation that has the working title of Jojolands was confirmed. Part eight has already come to an end in Japan.
And to the delight of fans, another good news is that a spin-off of Jojo Adventures is already in development and is expected to debut in early 2022. It will be written by Kouhei Kadono and Tasuku Karasuma.
But now we have to settle for the premiere of the sixth part titled Stone Ocean, which will be released on Netflix worldwide in December 2021.
Are you one of the fans of this series?