Ijiranaid, Nagatoro-san (イジらないで) means "Don't Play With Me Miss Nagatoro", also known as 774. It is a Japanese web manga written and illustrated by Nanashi. The webmanga started airing in November 2017 on Magazine Poket (webmanga app). The webmanga went on to be produced by Telecom Animation Film and had its first season on the air from April to July 2021.
Webmangas are works produced for non-profit internet, usually these works are produced by anonymous people. The webmangas are usually posted on anime forums, there those interested can comment, debate and talk about the manga released over there.
This practice began in the 2000s with the so-called fanfics or unofficial stories of existing anime and manga, An example is Dragon Ball NX, which is an unofficial continuation of the saga, created by fans. But nowadays it is possible to launch original stories that are attractive to the public as is the case of Nagatoro.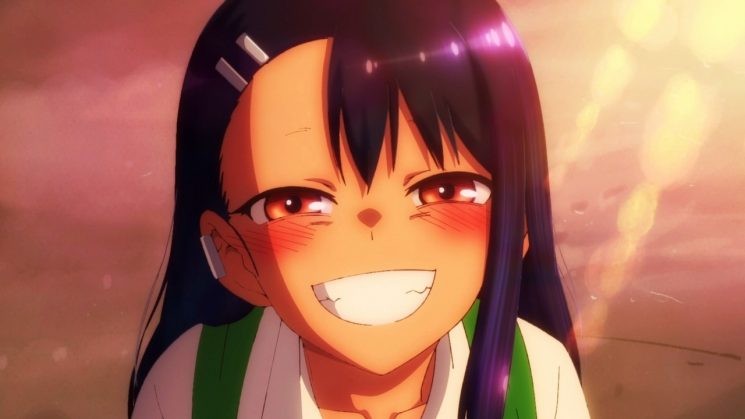 Nagatoro's Plot
The adapted anime is a mix of romance and comedy. The protagonist Hayase Nagatoro bully with Senpai (not her real name, but as soon as Nagatoro calls him), she is a first year high school girl. She actually secretly harbors feelings for Senpai.
Senpai, on the other hand, is a shy boy who avoids social contact with other people as much as possible. He is a lonely boy and not even his family is mentioned. Senpai despite being the complete opposite of Nagatoro, he ends up getting involved and getting used to her jokes and even becoming friends.
Nagatoro is popular at school, part of the 'nice kids' group, member of the swim club, wrestlers and very athletic. Her friends are Gamo-chan, Yoshi and Sakura. Maki Gamou or Gamo-chan is a high school student and Nagatoro's best friend. Gamo-chan is a confident, popular, driven and quite aggressive girl and the leader of the 'nice boys' group.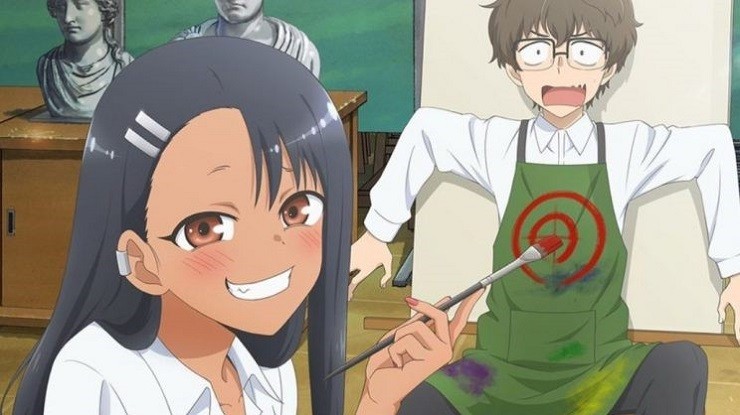 She and Nagatoro are friends and rivals, and since she knows that Nagatoro likes Senpai, she enjoys teasing him and playing unique pranks to help their relationship. Sakura is another friend of Nagatoro's. She is sweet and kind, though quite seductive, who dresses in gyaru style and is part of a 'cool kids' group, along with Gamo-chan, Yoshi, and Nagatoro herself. She already tries to be friendly with Senpai.
Other characters that make up the main cast are: Yoshi, Sana Sunomiya, Sunomiya. Yoshi is also a friend of Nagator's, but is not part of "nice boys", but helps when needed. She is a very simple and childish character compared to the other girls. She usually mimics or repeats her friends' gestures or last words and follows Gamo-chan, helping with whatever scheme she has in mind, especially teasing Senpai.
Sana Sunomiya she is part of the high school crowd, she starts as the president of the art club which is also integrated by Senpai. She later becomes a university. Sana's personality is more serious and responsible. And she has a bit of a rift with the "nice boys" group.
The anime Ijiranaide, Nagatoro-san
Ijiranaid, nagatoro-san started as a webmanga and became an anime. The creator of the anime, Nanashi, started its publications on November 1, 2017, but the first volume of the manga was only released in March 2018, but in the digital version.
The anime adaptation of the manga for television was in 2020. The series will be directed by Hirokazu Hanai, by the studio Telecom Animation Film, with Taku Kishimoto on the scripts, Misaki Suzuki on the character designs and Gin on the music composition.
The premiere took place on April 11, 2021 on the Tokyo MX channel and other channels. The first season has twelve episodes and ended on June 26, 2021. On October 23, 2021, during a special in-person event for the anime, it was announced the second season, with no release date.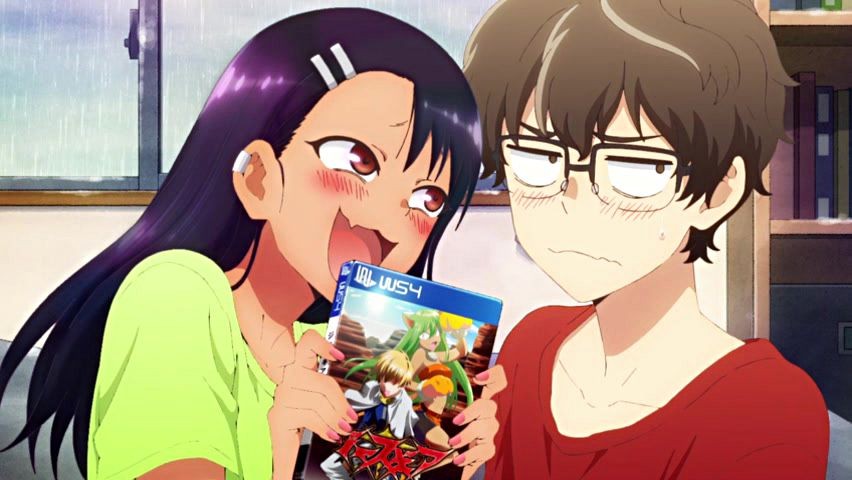 Ijiranaide Trivia, Nagatoro-san
1 - The first few chapters were criticized for Nagatoro's taunting, normalizing bullying. However, the art and character development were well received;
two - As of November 2019, the manga has sold over one million copies in Japan and surpassed 1.2 million in July 2020;
3 - The series' protagonists were featured in a cameo in Kaguya-sama: Love Is War – Dōjin Edition;
4 - To publicize the sales of Nagatoro's manga in Japan, some women cosplayed the protagonist and distributed paper shakers to everyone who passed in front of the store. They drew a lot of attention from men who bought the manga a lot to know what it was about;
5 - Nagatoro's birthday is April Fools' Day, April 1st;
6 - Nagatoro is Japanese, but she has a darker skin tone because of the swimming club.
Have you watched or felt like watching Ijiranaid, Nagatoro-san?
New Season of Nagatoro-San
As mentioned in this article, a second season of Nagatoro-San has been announced, but it was probably already in the pipeline, as many studios initially plan 24 episodes but break it down into 24 episodes. split leather.
A possible certainty of the third season of Nagatoro-San can only be said after analyzing how far the second season will follow the manga and also its success in Japan.