In this article I will share a Ranking TOP 250 best anime of all time according to a survey carried out with more than 5 million votes on ranker.
A large part of the public who voted for this list are Americans, which may generate disagreement with some results. Don't take this list as absolute, each person has their own taste.
I don't agree with anything in the TOP 10 myself except Hunter X Hunter, Code Geass and Death Note. Actually I have my own best anime ranking in my opinion.
I hope you like this little Ranking and that it helps you add anime to your list. I personally like rankings like this because I find good anime that I may have missed.
Unfortunately, it is not possible to detail the anime described in this list, since there are more than 250. I'll just put the name, some of the names may be in English. There are other anime lists and rankings here on the site that further detail the anime's synopsis and genre.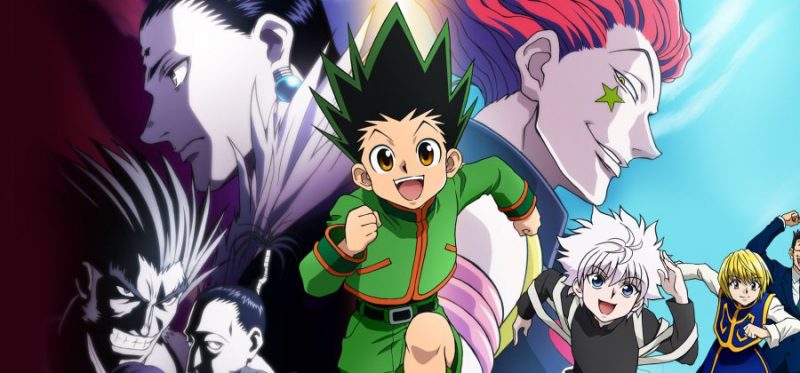 TOP 250 Anime
death note
Attack on Titan
Fullmetal Alchemist: Brotherhood
Naruto Shippuden
Naruto
Dragon Ball Z
Sword Art Online
Code Geass
Hunter X Hunter
Bleach
fairy tail
one piece
Tokyo Ghoul
Cowboy Bebop
Fullmetal Alchemist
The Seven Deadly Sins
Steins;Gate
blue exorcist
Soul Eater
Akame Ga Kill
No game No life
pokemon
My Hero Academia
parasite
Dragon Ball
Assassination Classroom
one-punch man
InuYasha
Samurai Champloo
Noragami
Sword Art Online II
Yu Yu Hakusho
Fate/Zero
Psycho-Pass
Trigun
Rurouni Kenshin
Angel Beats!
High School of the Dead
Elfen Lied
The Future Diary
magician
Black Butler
Neon Genesis Evangelion
Gurren Lagann
Food Wars: Shokugeki No Soma
Ouran High School Host Club
Berserk
The Devil is a Part-timer
High School DxD
Hellsing
Kill La Kill
Yu-Gi-Oh!
Your Lie in April
one piece
Is It Wrong to Try to Pick Up Girls in a Dungeon?
Hellsing Ultimate
Toradora!
Owari No Seraph
Black Clover
Death Parade
Haikyuu!
another
Kuroko's Basketball
Fate/stay night
Code Geass: Lelouch of the Rebellion R2
overlord
Charlotte
Deadman Wonderland
Mob Psycho 100
It will last!!
Dragon Ball Super
Sailor Moon
Ghost in the Shell: Stand Alone Complex
Fairy Tail Zero
The Irregular at Magic High School
Darker Than Black
Clannad: After Story
Gin Tama
Black Lagoon
D Gray Man
Maid Sama
Guilty Crown
Claymore
Log Horizon
Fruits Basket
Rosario + Vampire
K
Re:ZERO – Starting Life in Another World
Spice and Wolf
free
Puella Magi Madoka Magica
Jojo's Bizarre Adventure
Akatsuki No Yona
Yu-Gi-Oh!
Nisekoi
Case Closed
Fate/Stay Night: Unlimited Blade Works
Clannad
Shigatsu wa Kimi no Uso
Magi: the Adventures of Sinbad
Blood Lad
Trinity Seven
Snow White with the Red Hair
monster
Beelzebub
Baccano!
mushishi
Mirai Nikki – Another: World
Btooom!
vampire knight
Kamisama Kiss
Reborn!
Ranma ½
Problem Children Are Coming from Another World, Aren't They?
Afro Samurai
blood+
Anohana: The Flower We Saw That Day
Full Metal Panic!
Kenichi: The Mightiest Disciple
Kaze on Stigma
Mobile Suit Gundam Wing
Heaven's Lost Property
Golden Time
The Melancholy of Haruhi Suzumiya
Black Bullet
Cardcaptor Sakura
Hajime no Ippo
Accel World
Dragon Ball GT
Hyouka
Great Teacher Onizuka
Shaman King
Danganronpa The Animation
Strike the Blood
Vampire Hunter D
A Certain Magical Index
Eureka 7
Wolf's Rain
chobits
Beyond the Boundary
Kimi ni Todoke
Special A
Zero no Tsukaima
future diary
KonoSuba
K-On!
Aldnoah Zero
Baka and Test
Absolute Duo
The Pet Girl of Sakurasou
Outlaw Star
sekirei
Say I Love You
Tokyo Ravens
beyblade
A Certain Scientific Railgun
Sailor Moon Crystal
Devil May Cry: The Animated Series
slam dunk
Freezing
samurai 7
Bakemonogatari
Nura: Rise of the Yokai Clan
Infinite Stratos
Ergo Proxy
Rurouni Kenshin: Trust & Betrayal
Re:zero Kara Hajumeru Isekai Seikatsu
Space Dandy
Is This a Zombie?
Mobile Suit Gundam 00
gantz
Yamada-kun and the Seven Witches
gangsta
Terror in Resonance
Tenchi Muyo
black cat
Mobile Suit Gundam
The Promised Neverland
Voltron
Ghost in the Shell: Arise
Saint Seiya
Serial Experiments Lain
Katekyo Hitman Reborn!
Love, Chunibyo & Other Delusions!
Junjo Romantica: Pure Romance
Code: Breaker
Violet Evergarden
My Love Story!!
Lupine III
doraemon
nana
Diabolik Lovers
That Time I Got Reincarnated as a Slime
When They Cry - Higurashi
xxxHOLiC
GTO: Great Teacher Onizuka
Bakuman;
Yu-Gi-Oh! GX
Knights of Sidonia
Rakudai Kishi No Cavalry
.hack//Sign
Mobile Suit Gundam SEED
Pandora Hearts
slayers
Welcome to the NHK;
Saiki Kusuo No Psi Nan
Lasts!!x2
Oh My Goddess!
Lucky Star
The Big O
The Vision of Escaflowne
Watamote!
The Heroic Legend of Arslan
49 days
Prince of Tennis
Freezing Vibration
The World Is Still Beautiful
Pretty Guardian Sailor Moon
The Rising of the Shield Hero
Ghost Hunt
Shakugan no Shana
B Cat H Kei
Amnesia
Basilisk
KonoSuba: God's Blessing On This Wonderful World
Sailor Moon Sailor Stars
Full Metal Panic? Fumoffu
Sailor Moon R
To Love Ru
Date A Live
karneval
Mobile Fighter G Gundam
Initial D
robotech
Witch Hunter Robin
oregairu
barakamon
School Rumble
Ninja Scroll: The Series
Say You Love Me
Yahari Ore no Seishun Love Come wa Machigatteiru;
Shiki
Hetalia – Axis Powers
Gunslinger Girl
eyeshield 21
Last Exile
Skip Beat!
Agent paranoia
Spirited Away
Speed Racer