An anime convention or anime event is nothing more than a meeting that brings together fans of anime, manga, games and everything related to Japanese culture. Most anime events are held for commercial purposes and with the intention of bringing together various people who enjoy Japanese culture. Today we are going to talk about these wonderful events held from north to south in Brazil and around the world.
In an anime event there are many attractions, whether they are youtubers; voice actors; activities; games; Brazilian K-POP groups; Brazilian singers or even international singers who sing anime songs and other peculiarities of each event.
How are anime events in Brazil?
Several activities will be available for you to have fun with your friends and make new friends. Check out some of them that exist in every anime event:
GAMES AND ENTERTAINMENT – Games and entertainment depend a lot on each event. Some of these entertainments are: Medieval Battle, RPG/Card games, airsoft. In events that have electronic games, mmos and mobas.
STANDS AND STORES – One more thing that cannot be missing from an anime event is the shops. In the shops of an anime convention they sell many products related to Japanese culture, such as action figures, sleeves, accessories, food and other products. In some anime conventions there are the famous Maid Café.
THEMATIC ROOMS – Anime events usually have themed rooms such as drawing, quest, lectures, shodo, martial arts, etc. Most events end up leaving the anime theme with rooms related to star wars, league of legends, games in general, etc.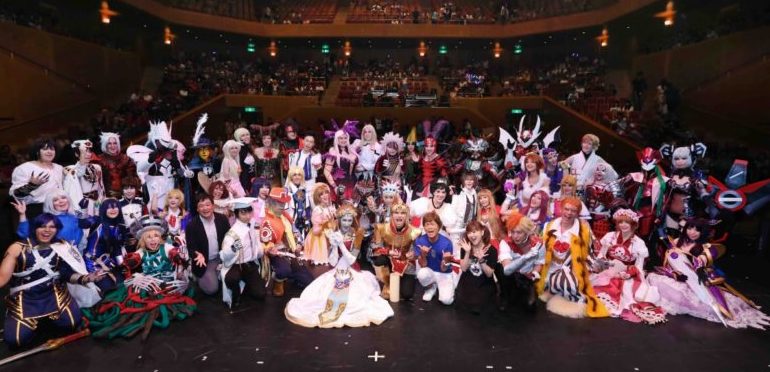 Shows and Presentations
The shows and presentations of singers, bands, youtubers, voice actors, are very important for an anime event, because, in addition to seeing your favorite artist singing or performing on stage, they also bring us fun, entertainment and this makes make the event even more epic and unforgettable. You will also be able to take pictures together with them (depending on free time).
COSPLAY CONTEST – Of course, an anime event cannot miss a contest of cosplay. In a cosplay contest, cosplayers present themselves to the public and to the judges who will rate the cosplay on all counts. In the presentation, normally the cosplayer has to go to a marking in the middle of the stage, there he has to stay about five seconds in each direction: 5 seconds facing forward, then left (or right), then back and , anyway, opposite side you turned before.
ANIMEKÊ – Animekê is a karaoke of anime songs, that's why the name is the junction of Anime + Karaoke. In an animekê, anyone can perform to the public, just talk to someone in charge and choose the song.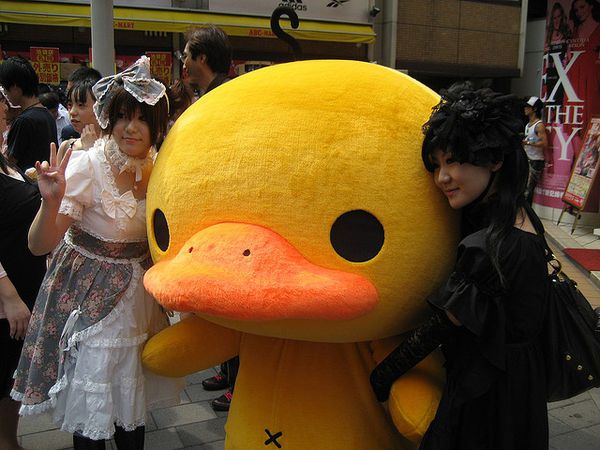 What are the differences between the events in Brazil and Japan?
When it comes to anime or Japanese culture events, in Japan they are much more segmented than in Brazil. Unfortunately, anime events that claim to be of Japanese culture in Brazil do not usually provide anything of culture.
Those that have anime in the name usually mix so many things like comics, games, Youtubers and some MMO, making it seem that most visitors don't even seem to like anime. Not to mention that events in Japan are much more organized and have many more attractions, cosplayers, stores and products.
Is it worth going to an anime event in Brazil?
In my opinion, it's worth going. It is worth going even in small events, because, in small events, you pay less and have almost the same activities that a large anime event has.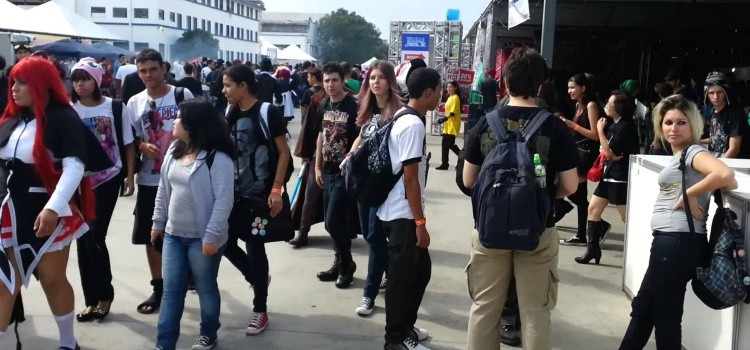 Some known anime events:
Anime Arts;
AnimeXtreme;
Anime Family Fest;
anime festival
Anime Friends;
Anime Nikity;
Anime Summer Fest;
mangazine;
Sana Friends;
An anime event usually takes place once or twice a year and is held on Saturday and Sunday. Ticket prices may vary from city to city. The date of the event in your city and ticket prices you can always see on the event page.