Ever dreamed of writing your name in Korean language in Hangul? In this article, we will explain step by step in detail the correct way to write your name in Korean. We also have a tool that writes your name in Korean! 
Transforming a name into its Korean version can seem like a challenge, especially if you're not familiar with the Korean alphabet, called Hangul. However, with a few simple rules, it is possible to transcribe names from other languages into Hangul.
Remember that we already have a complete article talking about how to write your name in Japanese. If you want to know more, we recommend reading: How do I speak and write my name in Japanese?
Inside the Korean Alphabet
The Korean alphabet has 14 consonants and 10 vowels. Some letters may sound similar to English letters, while others may not have an exact match.
For example, the letter "B" in Portuguese sounds like "be", while in Korean, the letter "ㅂ" sounds like "p". Similarly, the letter "J" in Portuguese sounds like "je", while in Korean, the letter "ㅈ" sounds like "ch".
In Korean, letters are grouped into syllables. Each syllable consists of one or more consonants, followed by a vowel or vowel sound. To write a name in Korean, you will need to divide the name into syllables and then write each syllable using the corresponding Korean letters.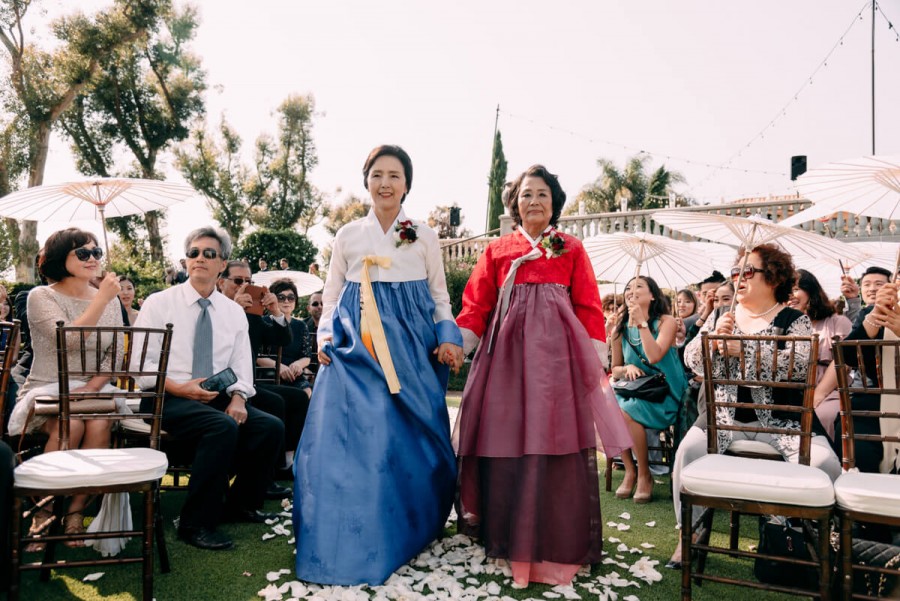 Difficulty writing names in Korean
Translating names into Korean can be done in several ways, depending on the user's purpose and preference. There are different transcription methods and systems, and each one can generate a slightly different result.
Korean syllables work with groupings of characters that form larger characters. The way this grouping is done can vary, there are some details like particles and other things that can confuse those who are not familiar with the language. 
The fact that the Korean language has 10 vowels can complicate things a bit. Some vowels can be similar, a single name can be spelled in different ways, personal preference can also affect the choice of Hangul. 
How to write and say your name in Korean
Before starting to write a name in Korean, it is important to know how it is pronounced in Portuguese. It will help you choose the closest Korean sounds and spell the name correctly.
The Hangul table below helps you understand a little bit about the grouping of vowels and consonants and what sounds they make. This table below can help you choose the correct letters to create your name in Korean.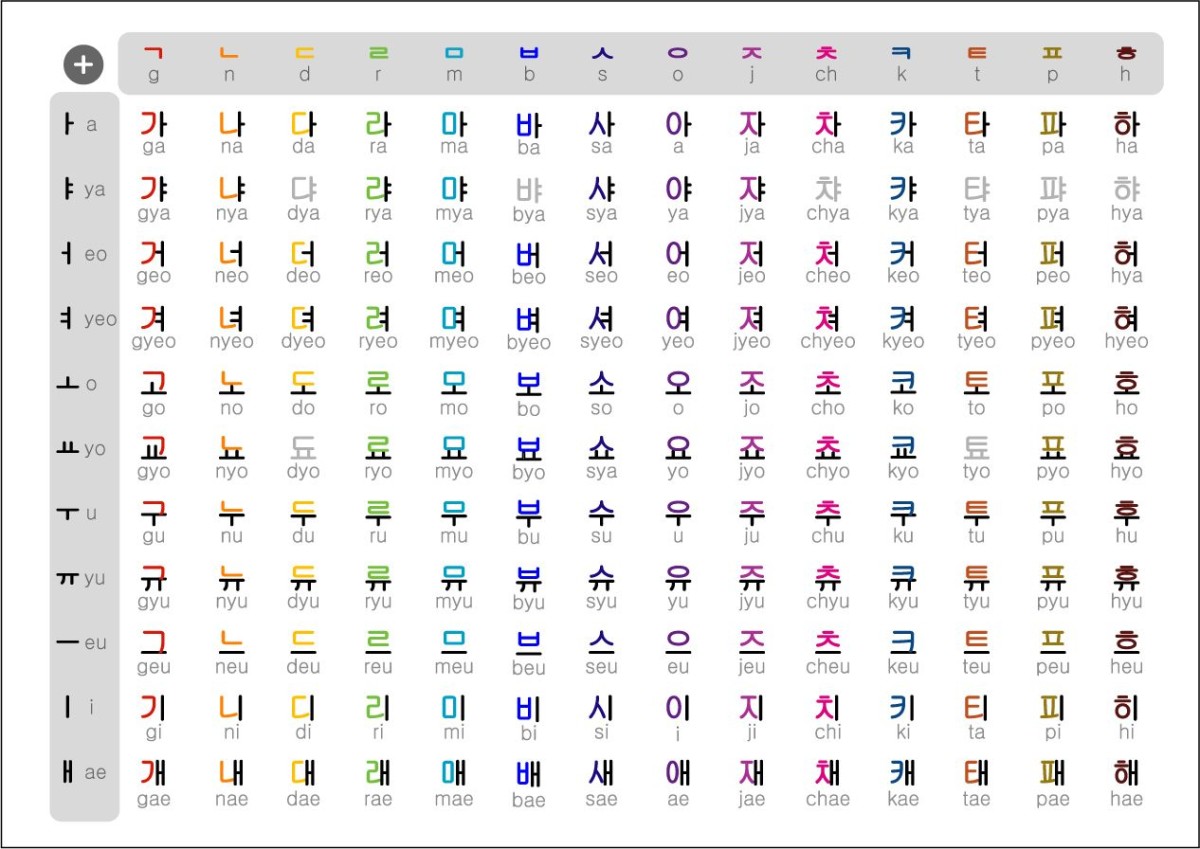 Convert Name to Korean Online
Use our tool that uses Artificial Intelligence below to write your name in Korean in the correct and explained way: 
List of Male Brazilian Names in Korean
Adão: 아다우 (a-da-u)
Alexandre: 알렉산드레 (al-lek-san-deu-re)
Anderson: 안데르손 (an-de-reu-son)
Antônio: 안토니우 (an-to-ni-u)
Arthur: 아르투르 (a-reu-tu-reu)
Bernardo: 베르나르도 (be-reu-na-ru-do)
Bruno: 브루노 (beu-ru-no)
Caio: 카이오 (ka-i-o)
Carlos: 카를로스 (ka-reul-lo-seu)
César: 세자르 (se-ja-reu)
Daniel: 다니엘 (da-ni-el)
Davi: 다비 (da-bi)
Diego: 디에고 (di-e-go)
Diogo: 디오고 (di-o-go)
Eduardo: 에드와르도 (ed-wa-do)
Elias: 엘리아스 (el-li-a-seu)
Enzo: 엔조 (en-jo)
Fabiano: 파비아노 (pa-bi-a-no)
Felipe: 펠리페 (pel-li-pe)
Fernando: 페르난도 (pe-reu-nan-do)
Gabriel: 가브리엘 (ga-beu-ri-el)
Guilherme: 길레르미 (gil-le-reu-mi)
Gustavo: 구스타보 (gu-seu-ta-bo)
Henrique: 엔리케 (en-li-ke)
Igor: 이고르 (i-go-reu)
Ítalo: 이탈로 (i-tal-lo)
João: 조앙 (jo-ang)
Joaquim: 조아킴 (jo-a-kim)
Jonas: 조나스 (jo-na-seu)
José: 조제 (jo-je)
List of Brazilian Female Names in Korean
Adriana: 아드리아나 (a-deu-ri-a-na)
Aline: 아리네 (a-ri-ne)
Amanda: 아만다 (a-man-da)
Ana: 아나 (a-na)
Beatriz: 베아트리즈 (be-a-teu-ri-jeu)
Bruna: 브루나 (beu-ru-na)
Camila: 카밀라 (ka-mil-la)
Carla: 카를라 (ka-reul-la)
Carolina: 카롤리나 (ka-rol-li-na)
Catarina: 카타리나 (ka-ta-ri-na)
Cecília: 세실리아 (se-sil-li-a)
Clara: 클라라 (keu-la-la)
Danielle: 다니엘리 (da-ni-el-li)
Débora: 데보라 (de-bo-ra)
Eduarda: 에듀아르다 (e-du-a-reu-da)
Elisa: 엘리사 (el-li-sa)
Emilly: 에밀리 (e-mil-li)
Fabiana: 파비아나 (pa-bi-a-na)
Fernanda: 페르난다 (pe-reu-nan-da)
Flávia: 플라비아 (peul-la-bi-a)
Gabriela: 가브리엘라 (ga-beu-ri-el-la)
Giovana: 조바나 (jo-ba-na)
Heloísa: 엘로이사 (el-lo-i-sa)
Isabela: 이사벨라 (i-sa-bel-la)
Isadora: 이사도라 (i-sa-do-ra)
Jéssica: 제시카 (je-si-ka)
Joana: 조아나 (jo-a-na)
Juliana: 줄리아나 (jul-li-a-na)
Larissa: 라리사 (la-ri-sa)
Laura: 라우라 (la-u-la)
List of English Names in Korean
Below are some foreign names in Korean: 
Male Foreign Names in Korean
Adam: 아담 (a-dam)
Alex: 알렉스 (al-lek-seu)
Andrew: 앤드류 (en-deu-ryu)
Anthony: 안소니 (an-so-ni)
Benjamin: 벤자민 (ben-ja-min)
Cameron: 캐머런 (kae-meo-reon)
Charles: 찰스 (chal-seu)
Christopher: 크리스토퍼 (keu-ri-seu-to-peo)
Daniel: 다니엘 (da-ni-el)
David: 데이비드 (dei-bi-deu)
Edward: 에드워드 (e-deu-wo-deu)
Eric: 에릭 (e-rik)
Ethan: 이단 (i-dan)
George: 조지 (jo-ji)
Harry: 해리 (hae-ri)
Henry: 헨리 (hen-ri)
Jack: 잭 (jaek)
James: 제임스 (je-im-seu)
Jason: 제이슨 (je-i-seun)
Jeffrey: 제프리 (je-peu-ri)
Jeremy: 제레미 (je-re-mi)
John: 존 (jon)
Jonathan: 조나단 (jo-na-dan)
Joseph: 조셉 (jo-sep)
Justin: 저스틴 (jeo-seu-tin)
Kevin: 케빈 (ke-bin)
Kyle: 카일 (ka-il)
Liam: 리암 (ri-am)
Logan: 로건 (ro-geon)
Female Foreign Names in Korean
Abigail: 에비게일 (e-bi-ge-il)
Alice: 앨리스 (ael-li-seu)
Amelia: 어밀리아 (eo-mil-li-a)
Anna: 안나 (an-na)
Ashley: 애쉴리 (ae-swil-li)
Audrey: 오드리 (o-deu-ri)
Ava: 아바 (a-ba)
Bella: 벨라 (bel-la)
Caroline: 캐롤라인 (kae-rol-lain)
Charlotte: 샬럿 (syar-leot)
Chloe: 클로이 (keul-lo-i)
Daisy: 데이지 (dei-ji)
Elizabeth: 엘리자베스 (el-li-ja-be-seu)
Ella: 엘라 (el-la)
Emily: 에밀리 (e-mil-li)
Emma: 엠마 (em-ma)
Grace: 그레이스 (geu-re-i-seu)
Hannah: 한나 (han-na)
Harper: 하퍼 (ha-peo)
Isabella: 이자벨라 (i-ja-bel-la)
Jade: 제이드 (je-i-deu)
Jasmine: 자스민 (ja-seu-min)
Jessica: 제시카 (je-si-ka)
Julia: 줄리아 (jul-li-a)
Katherine: 캐서린 (kae-seo-rin)
Katie: 케이티 (ke-i-ti)
Laura: 로라 (ro-ra)
Lily: 릴리 (ril-li)
Lucy: 루시 (ru-si)
Madison: 매디슨 (mae-di-seun)
Korean Transcription Table
Below is a transcription table for Hangul (Korean alphabet), with corresponding sounds in Portuguese. Remembering that it is not enough to join these letters to form a name, these letters need to be grouped to form blocks of syllables. 
| Som correspondente em português | Letra em coreano |
| --- | --- |
| A | ㅏ |
| B | ㅂ |
| K/C | ㅋ |
| D | ㄷ |
| É | ㅔ |
| F | ㅍ |
| G | ㄱ |
| H | ㅎ |
| I | ㅣ |
| J | ㅈ |
| K | ㅋ |
| L | ㄹ |
| M | ㅁ |
| N | ㄴ |
| Ó | ㅗ |
| P | ㅍ |
| K | ㅋ |
| R | ㄹ |
| S | ㅅ |
| T | ㅌ |
| U | ㅜ |
| B | ㅂ |
| U | ㅜ |
| K | ㅋ |
| I | ㅣ |
| J | ㅈ |
Keep in mind that this table is only a general guideline and that the pronunciation of each word may vary depending on the context and the accent of the speaker. It is always important to verify correct pronunciation with a native speaker or a reliable audio or video source.