Looking for the best Naruto coloring pages? In this article, see a compilation of drawings that we prepared for you! Characters like Naruto Uzumaki, Sakura Haruno, Sasuke Uchiha and many others.
Naruto is one of the most popular anime of all time, with over 1000 episodes and 3 animations that span generations of characters. Classic Naruto, Naruto Shippuden and Boruto.
These are the main characters to color: Naruto Uzumaki, Sasuke Uchiha, Madara Uchiha, Itachi Uchiha, Kakashi Hatake, Minato Namikaze, Sakura Haruno, Hinata Hyuga, Jiraiya, Gaara, Obito Uchiha, Ino Yamanaka, Orochimaru and Rock Lee.
Learn to Draw Manga
Coloring ready-made drawings can be fun, but have you ever thought about drawing your own manga? We recommend reading our articles with tips for learning to draw below:
These are the main articles that we recommend for fans of Naruto, anime and manga to check out to become independent of these coloring pages lists. Let's move on to the drawings!
Naruto and Boruto Class Characters Coloring Pages
Below we have a compilation of coloring pages with various characters from Naruto: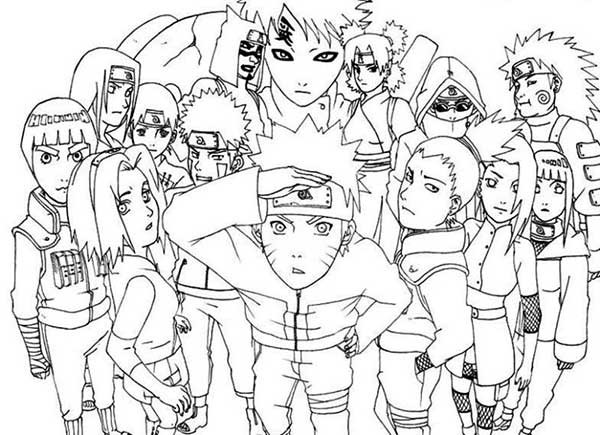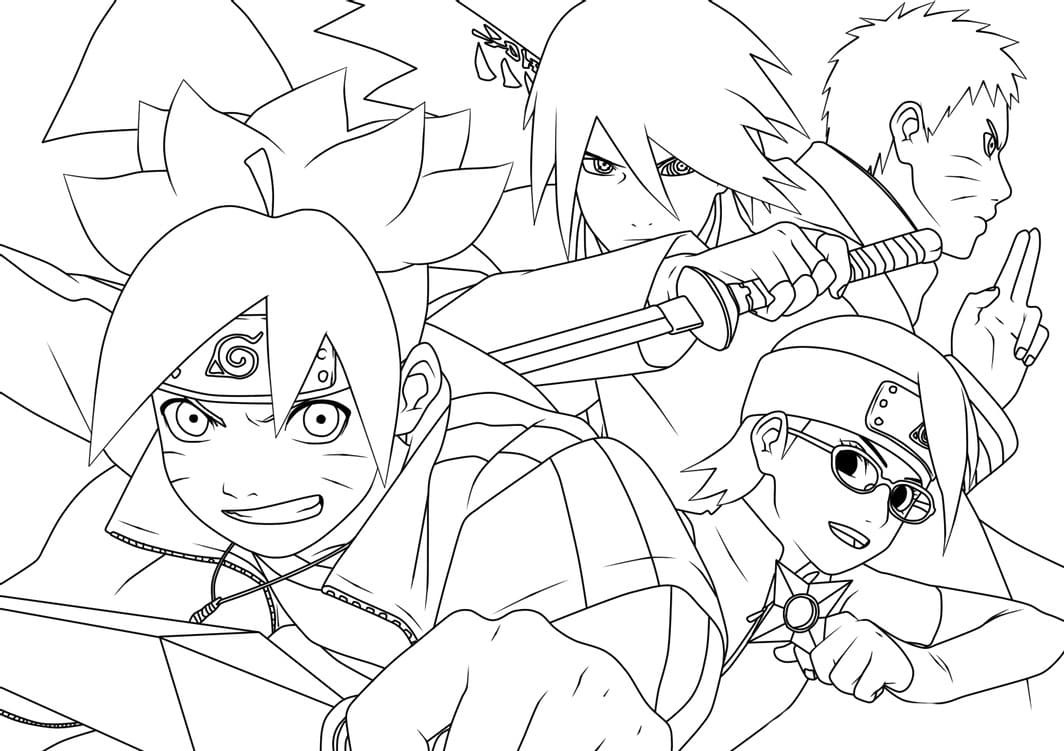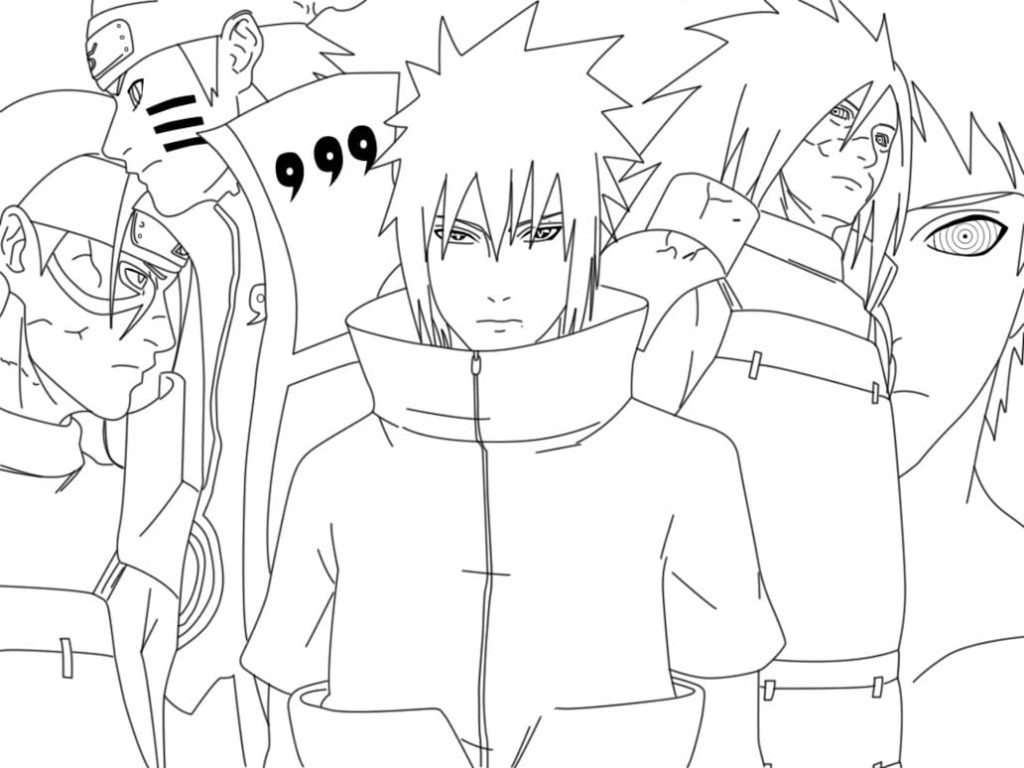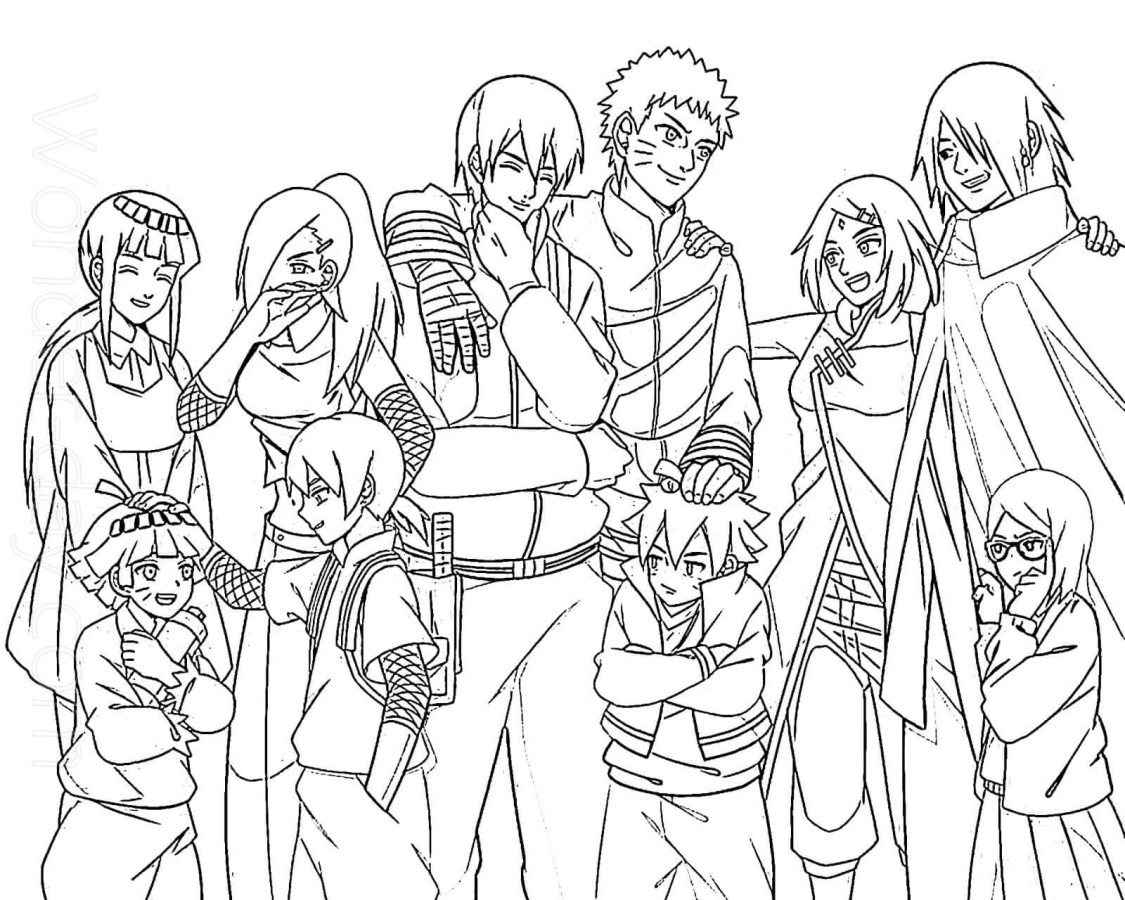 Naruto Uzumaki Coloring Pages
Below we have some coloring pages of Naruto Uzumaki, the protagonist of the Series: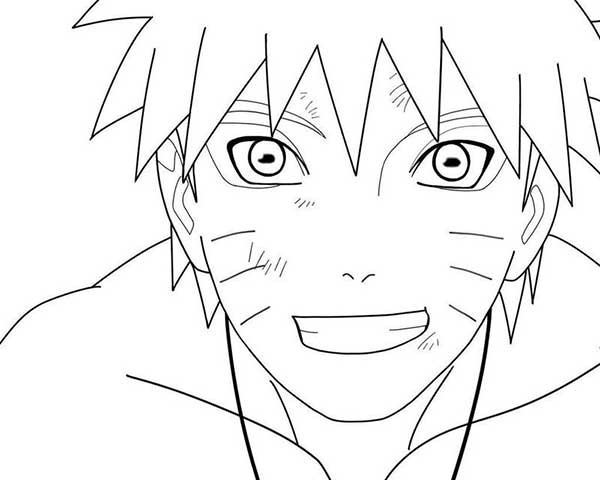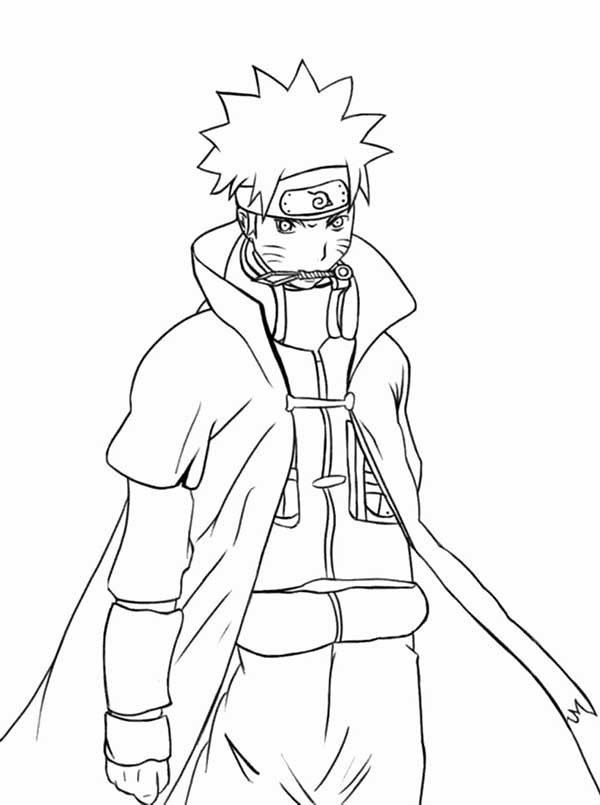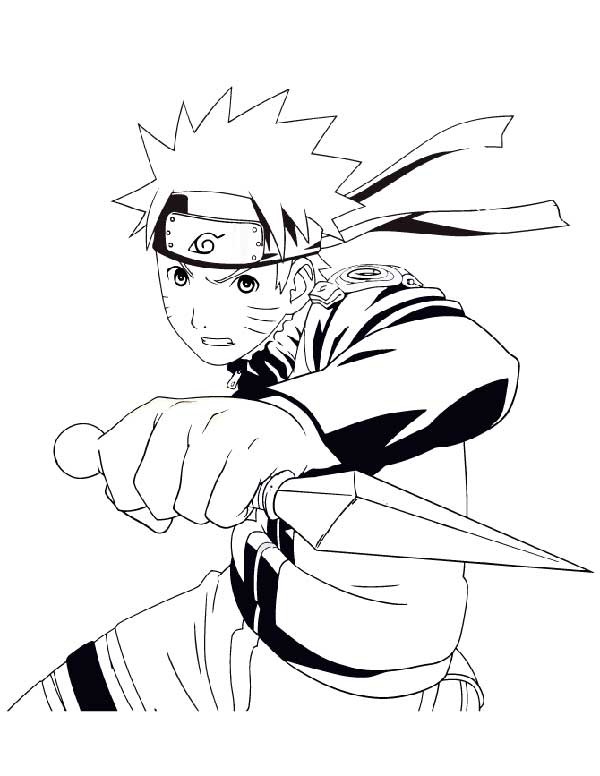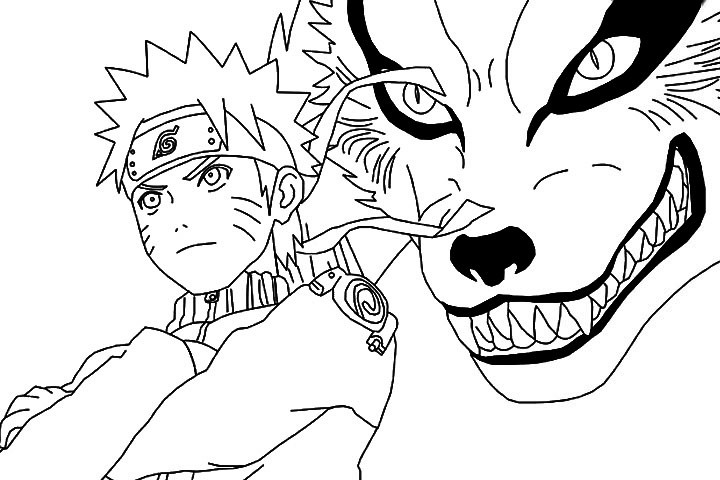 Sasuke Uchiha Coloring Pages
Below we have Sasuke Uchiha drawings to download, print and color: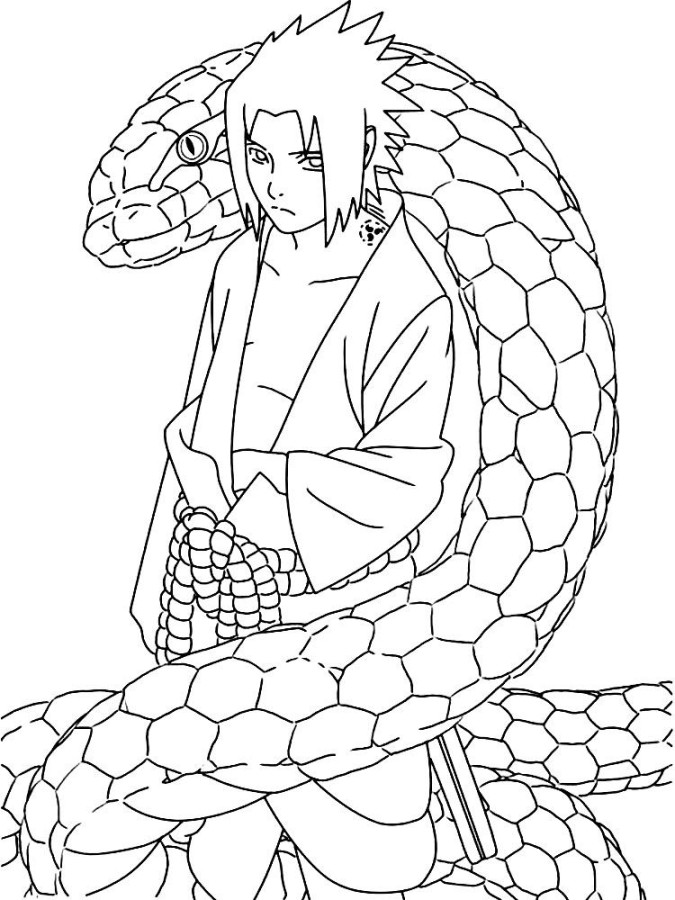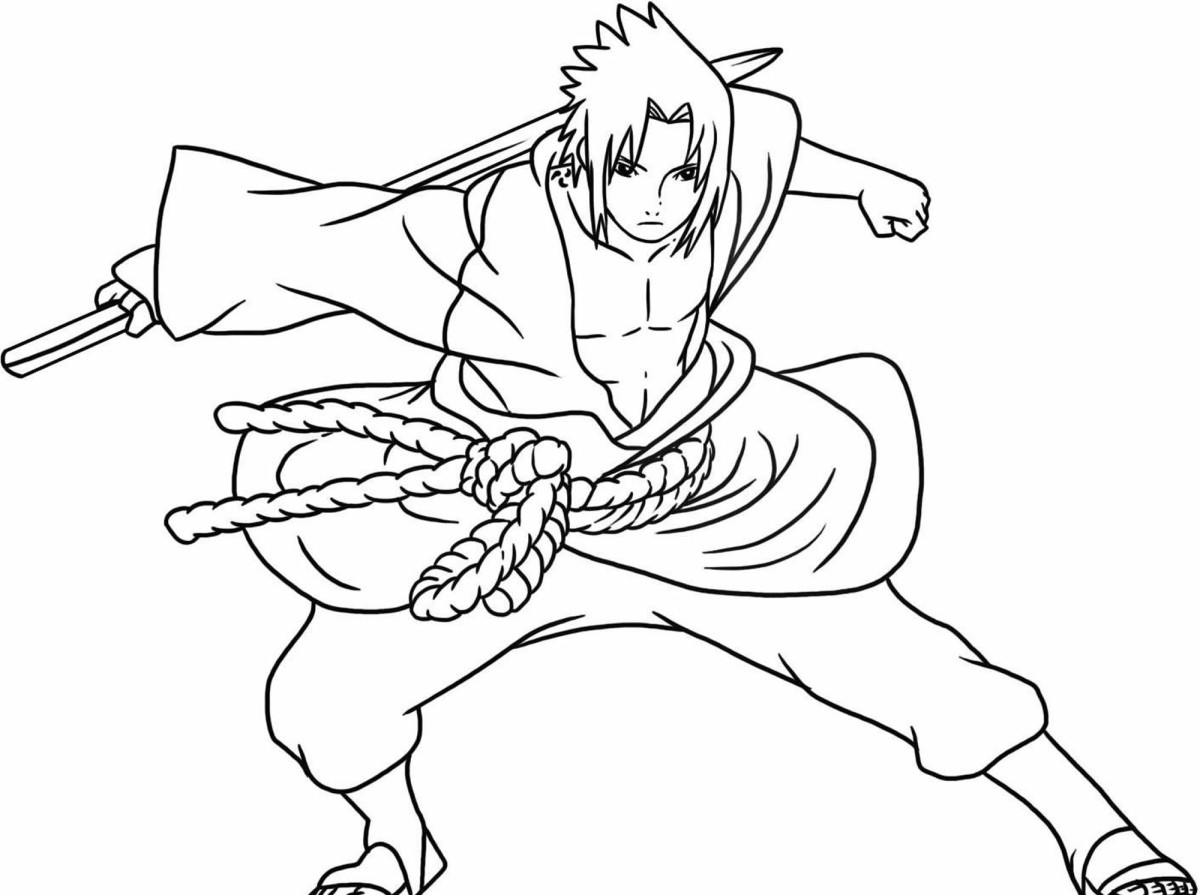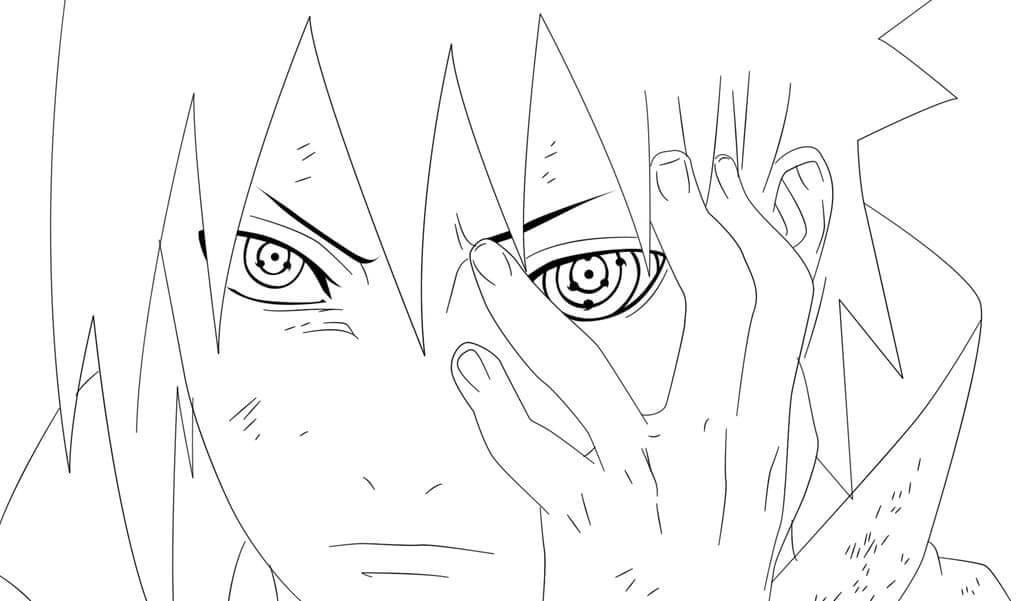 Sakura Haruno coloring pages
Sakura Haruno is one of the main protagonists of Naruto, being part of the trio of the franchise. She is quite elegant, beautiful, but for some she is very annoying. Shall we color Sakura drawings?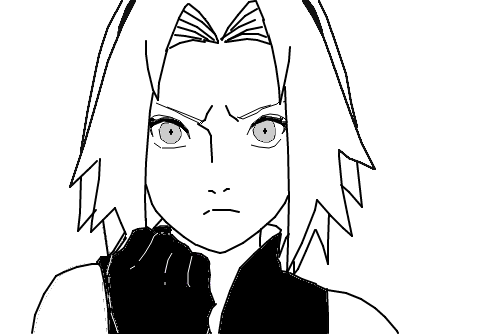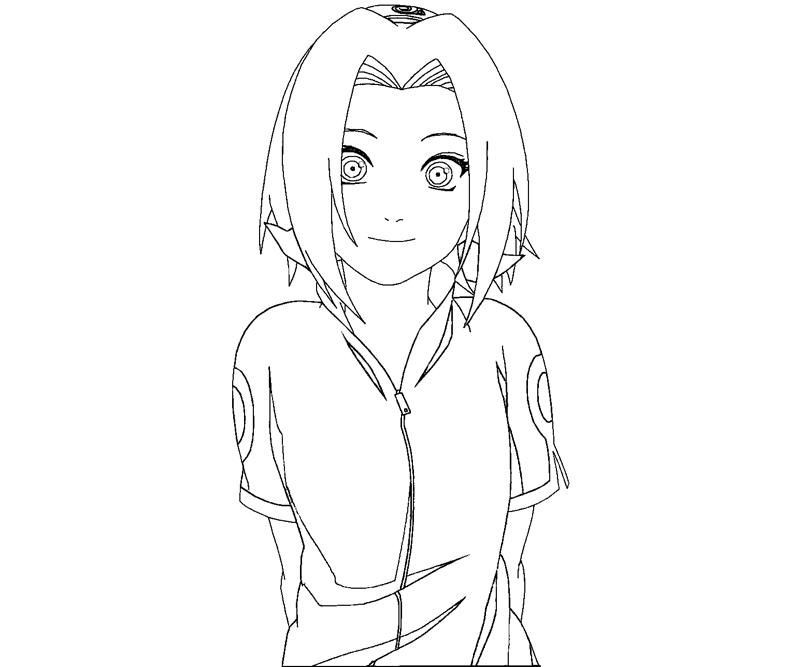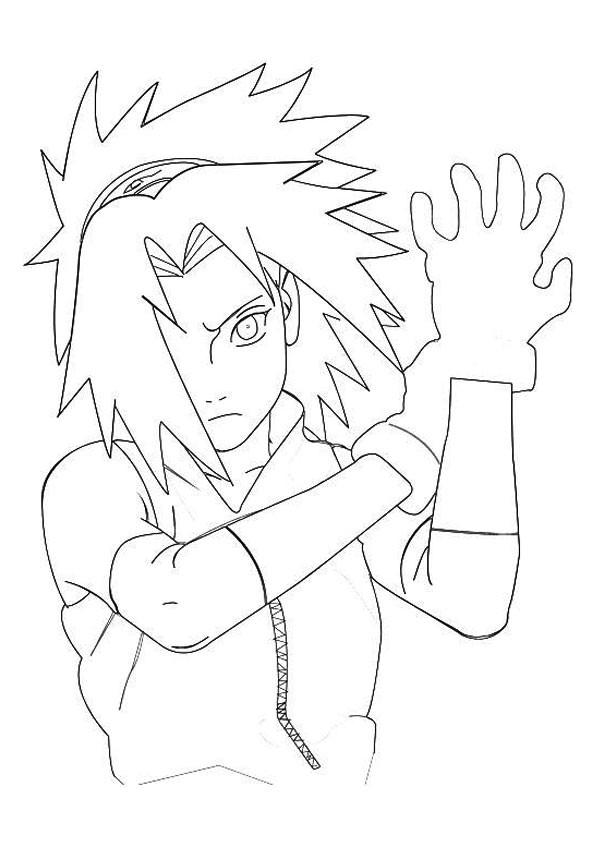 Kakashi Hatake Coloring Pages
Below we will leave some drawings of Kakashi Hatake to color: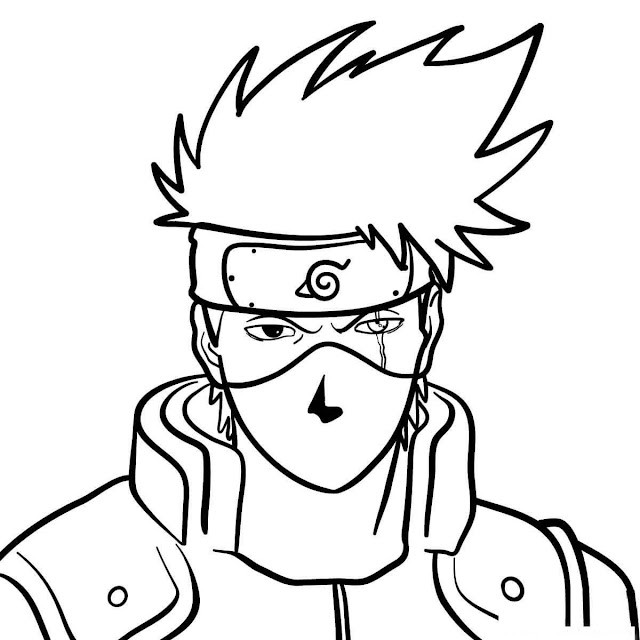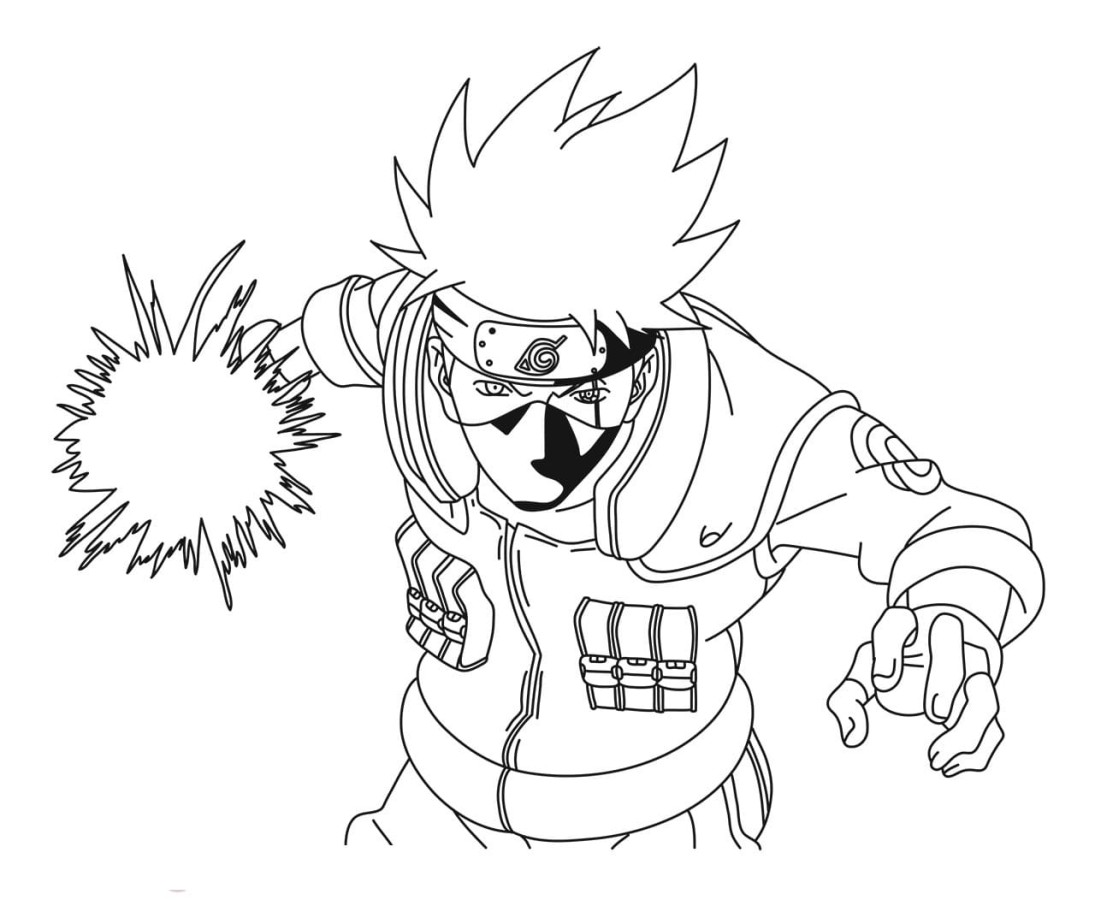 Hinata Coloring Pages
Hinata Hyuga is one of the main characters of the series, becomes the partner of the protagonist Naruto, has a somewhat shy personality, for some is even without personality. Shall we go bump Hinata?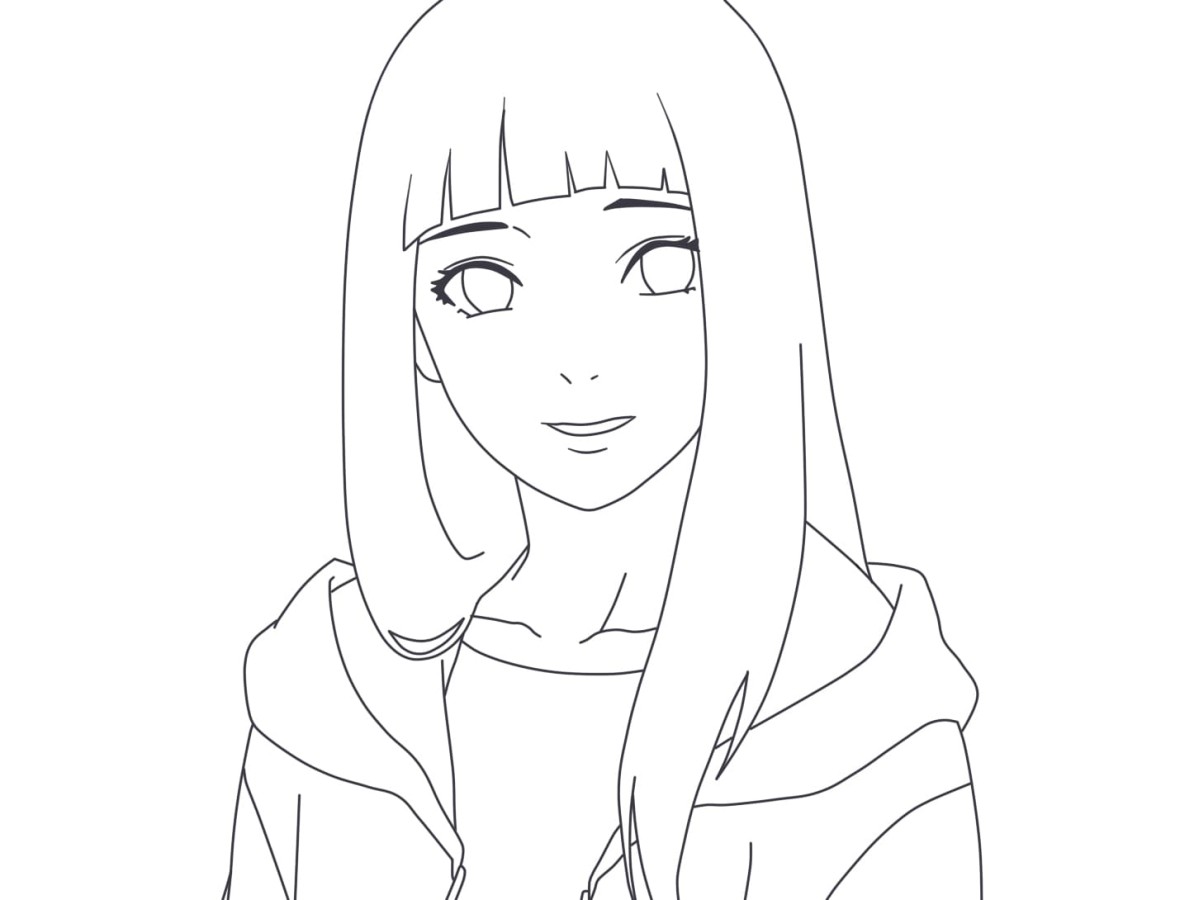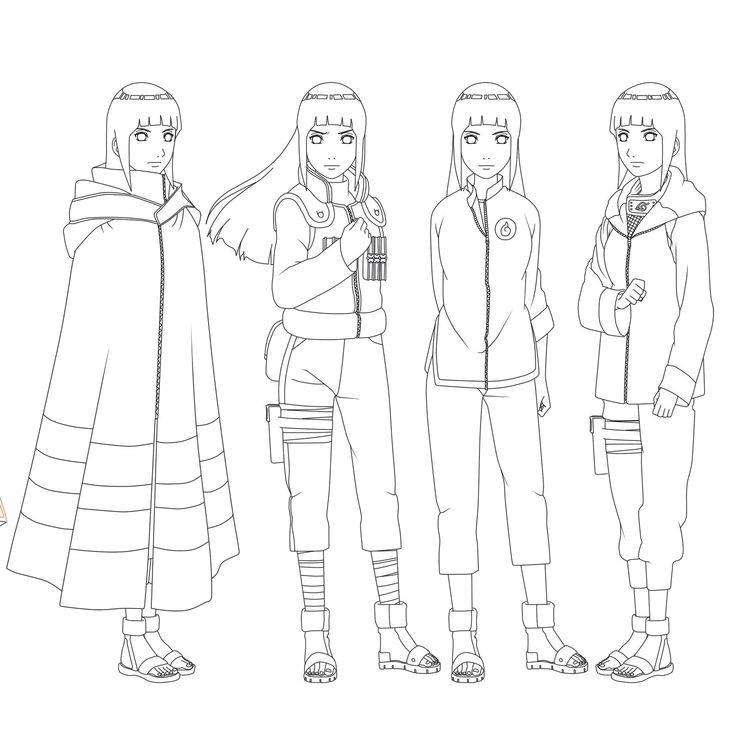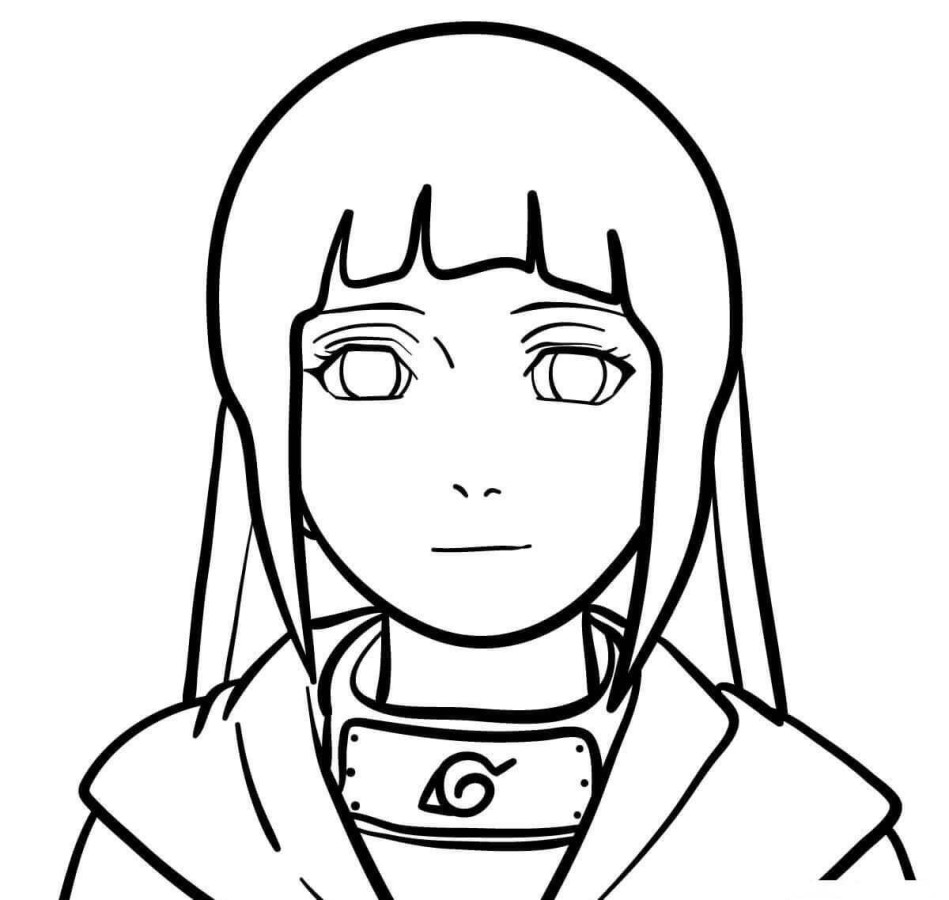 Gaara Coloring Pages
Gaara is one of my favorite characters since the classic Naruto. From a young age, he faced difficulties, mainly affecting the sense of hate and love, wrong and right, turning into a monster without feelings or empathy.
Madara Uchiha Coloring Pages
Below we will leave some drawings of Madara to color: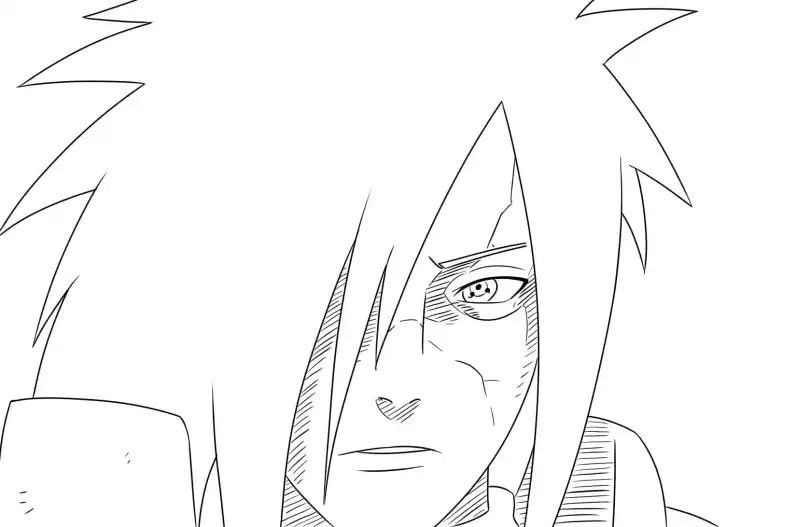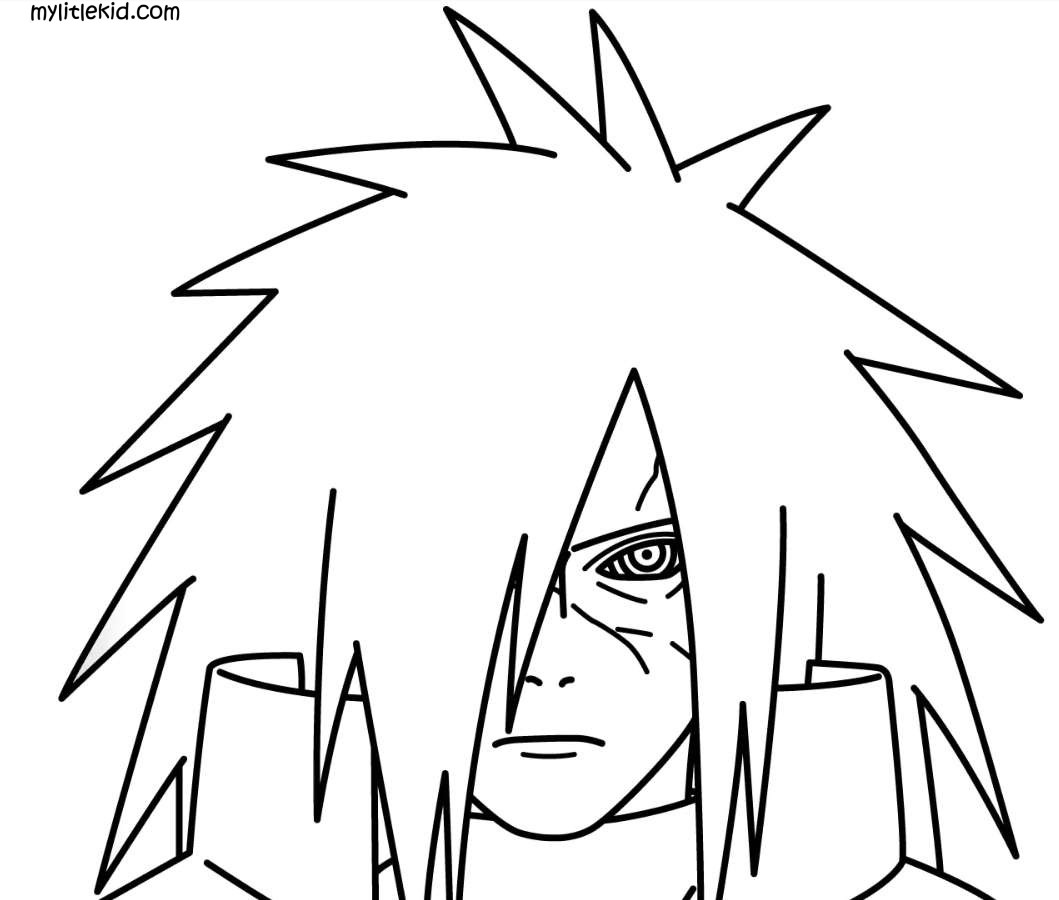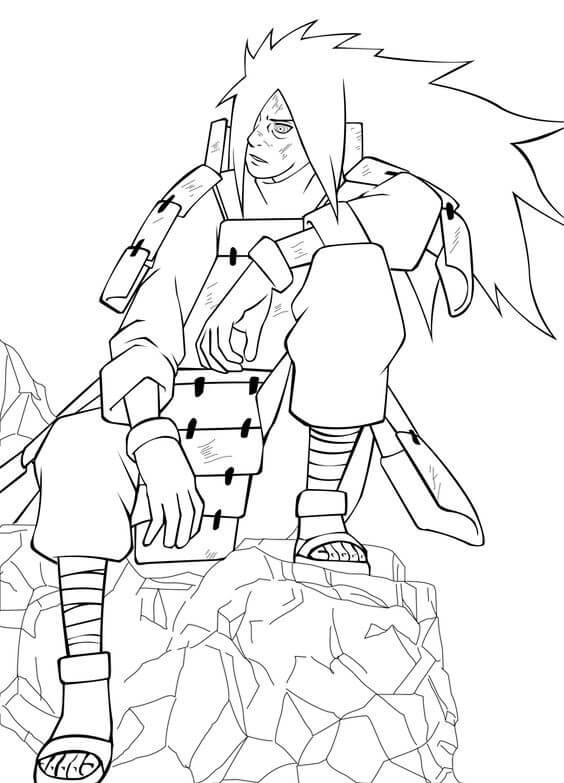 Obito, Jiraiya, Minato and Others
Finally, let's leave other drawings of Naruto Characters to Color like Obito, Jiraiya and Minato, I hope you like them. Share with friends and leave your comments!