Warship is a very popular genre of strategy games available on the internet. Whether board, computer or even mobile, there are many options for naval battle games or similar, whether in real time or tactical. In this article we will share the best Warship games!
In this article we have categories separating the games, but many are available on other platforms in other categories. For this reason, we suggest searching with page finder (CTRL + F) for the platform you want to play the game, you can search by console, Android, iOS and even macOS.
Let's start by talking about the popular computer battleship or battleship games. It is worth mentioning that some of the following games may also be available for consoles and mobile devices.
World of Warships
World of Warships is an MMO that explores the oceans of the early 20th century, focusing on the massive naval battles that took place during that period. The game is built around team battles, with the great captains of the era sitting behind the wheel of tons of naval ships.
Players have to use a lot of strategies and make a lot of tactical decisions to emerge victorious. A captain needs to find the best way to defeat the enemy, perhaps with a surprise ambush, flanking attack, open confrontation, or head lunge.
World of Warships' tactical diversity comes from the inclusion of over 200 warship classes. You can play with your friends, online or against bots.
World of Warships game is available for PC, Mac, Android, iOS and consoles. It's a game from the same company that world of tanks and World of Warplanes.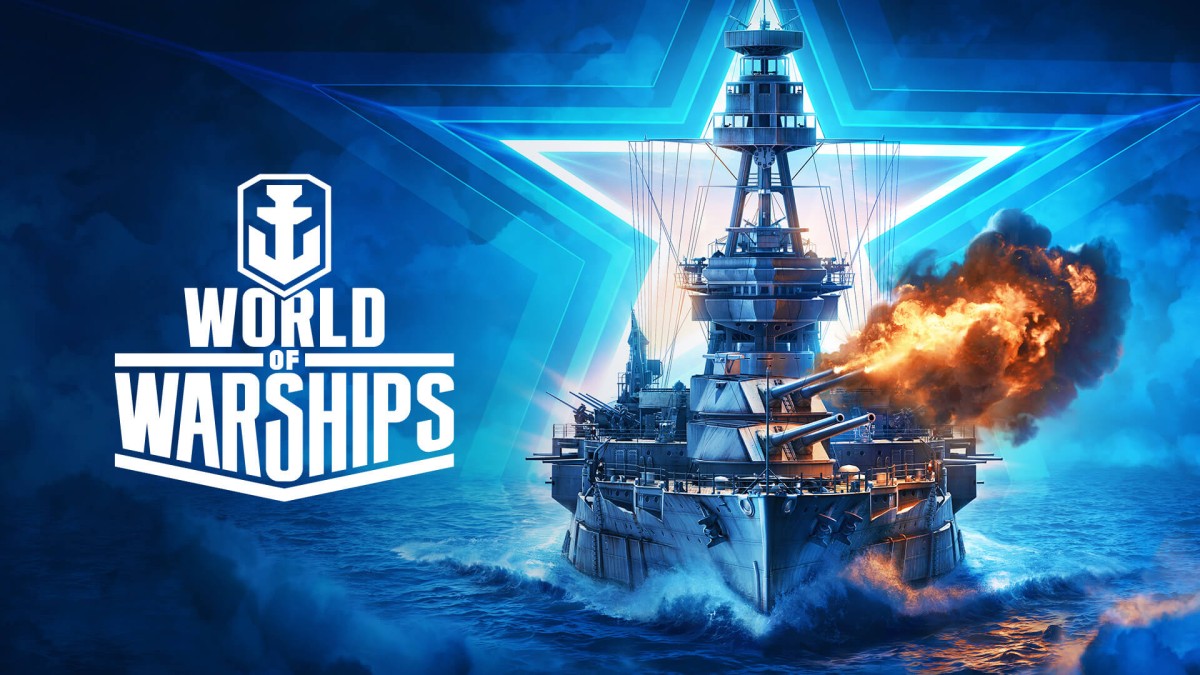 Navy Field 2 is the second game in the Navy Field franchise, a naval war game developed by South Korean studio SEnterNET. The themed game takes place during the World War I and World War II eras.
Cooperate with your team to maximize your ship's potential as you face large-scale naval battles. Develop your skills through the use of various tactics depending on the type and role of the ship.
The game is available for Windows PC, but its first version can be found on mobile devices such as Android and iOS.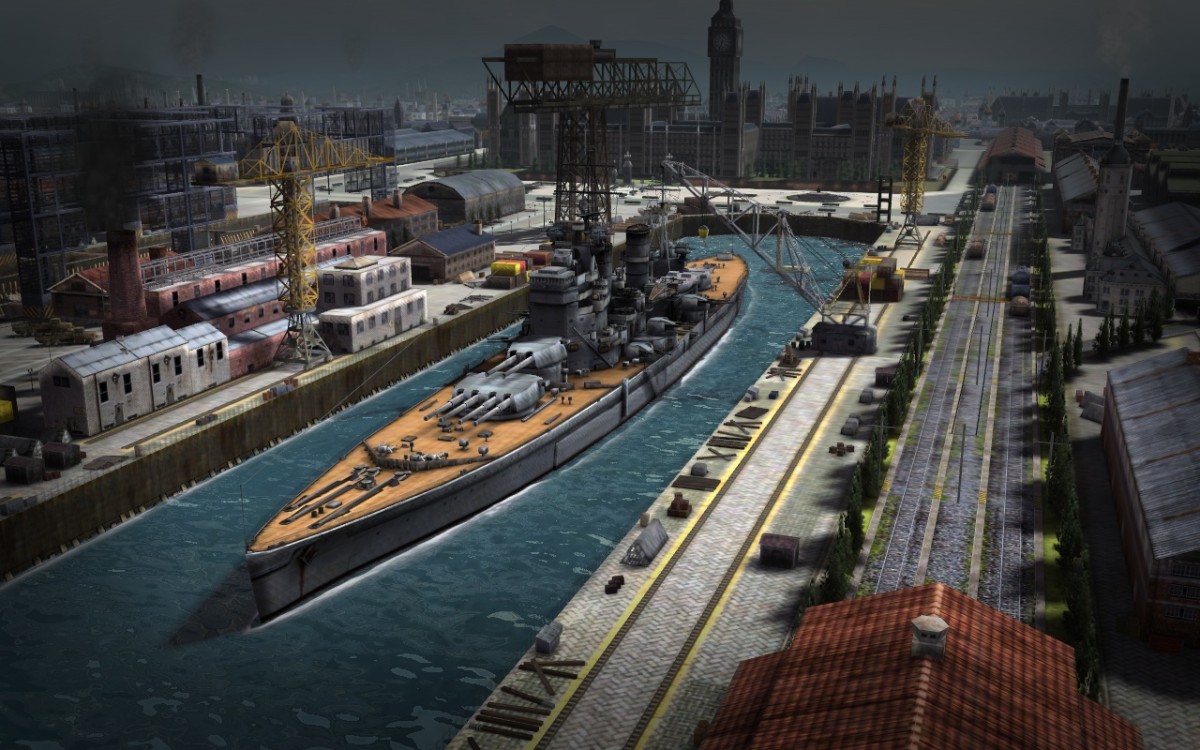 Refight: The Last Warship
It is a 3D warship survival TPS game with exciting Battle Royale gameplay for single players, teams and groups.
Control the ship's trajectory and know where and how to shoot. are more than 100 different models of ships for you to select and improve your fleet with time.
Look for resources as you sail the Crisis-Hit Sea. The last player standing becomes the Sea King! The game is available for Windows.
War on the Sea
The Japanese Empire spreads across the Pacific, where allied forces try to stop its spread. A desperate struggle for control of the Solomon Islands is underway.
How will you protect your transports, provide cover or try to lure the enemy navy into a decisive surface confrontation? Find out in this famous game available on Steam for Windows and macOS.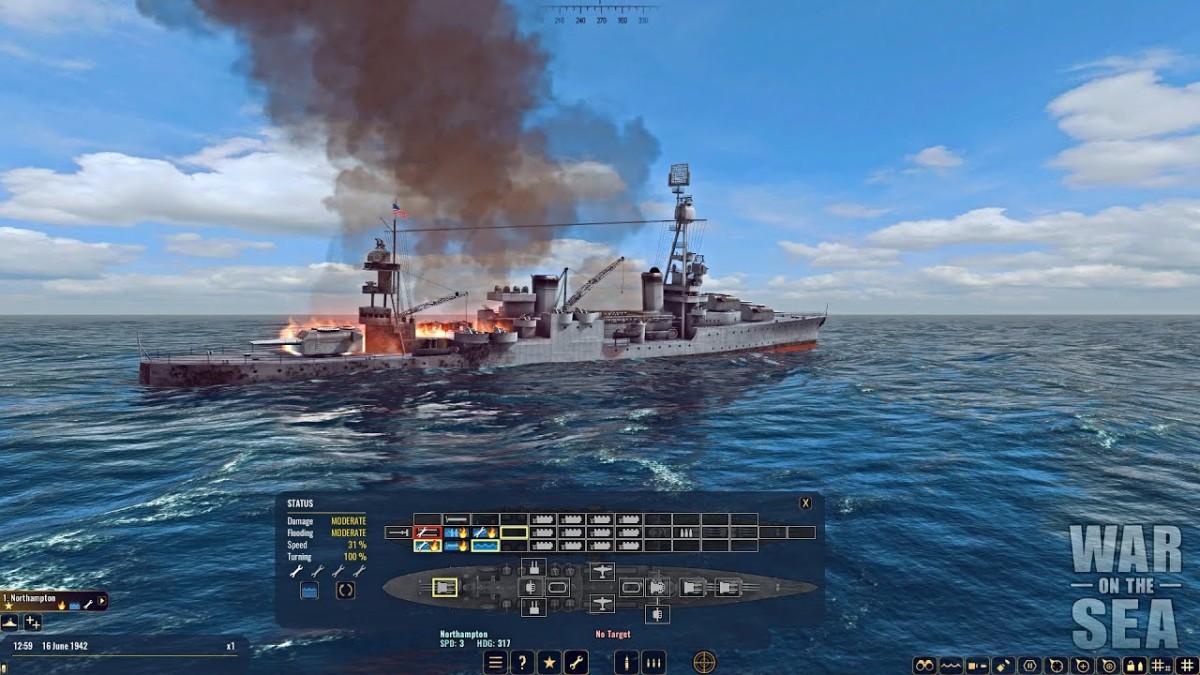 Below we will leave some more games that you can search and see on Steam:
Ultimate Admiral: Dreadnoughts
cold waters
NavalArt
Ship Handling Simulator
Below we will list some exclusive Battleship games for iOS and Android. Remembering that this is not the only category that features mobile warship games, only some exclusive or that did not fit into the other categories.
World of Warships Blitz
As mentioned the first game on this list, it has its mobile version called World of Warships Blitz. It is one of the most famous war game franchises on the internet.
World of Warships Blitz is a free-to-play mobile action MMO that immerses you in intense naval combat from the first half of the 20th century.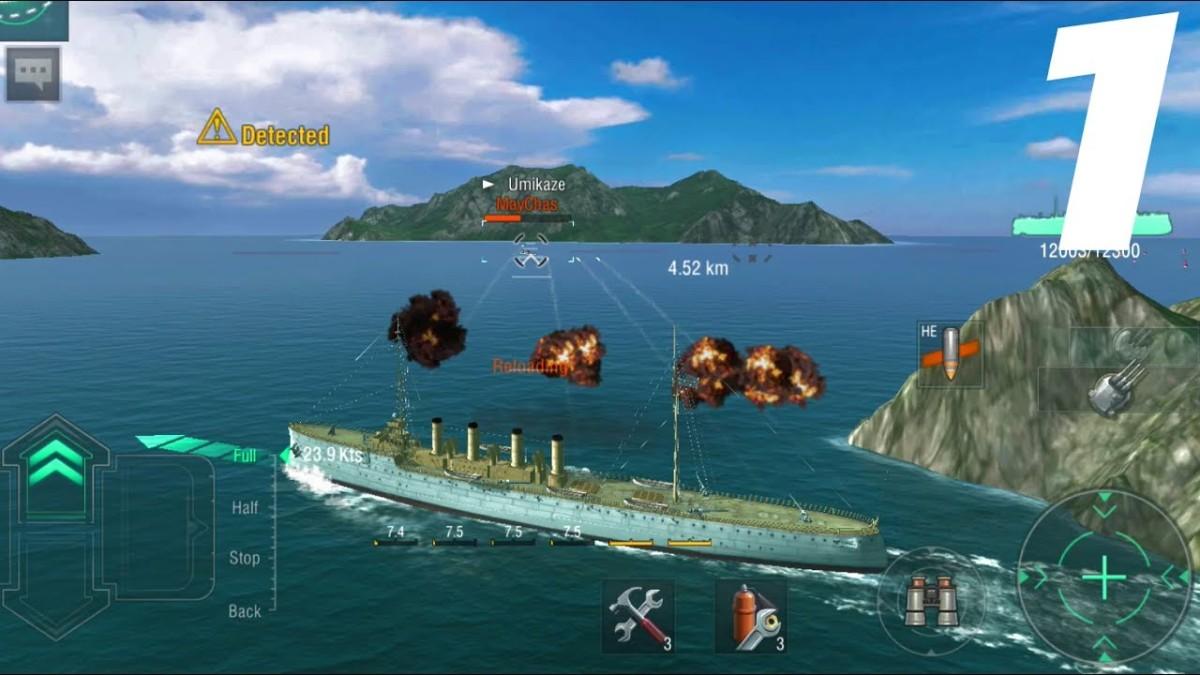 Let's complement it with more games for you to search on your App Store or Play Store:
Ships of Battle Age of Pirates;
WARSHIP BATTLE:3D World War II
Battle of Warships: Naval Blitz
Battle Bay
MODERN WARSHIPS
World Of Warships
Iron Marines
Looking for versions of the traditional naval battle board game? Let's see some for different devices, computers and consoles.
Hasbro's BATTLESHIP
The official version of the classic board game Hasbro Naval Combat can be found on Steam or mobile devices under the name Battleship. Challenge other players in different tactical game modes.
You can also choose to buy the official board from hasbro's and play at home with friends, the experience is much better on a real board than a video game.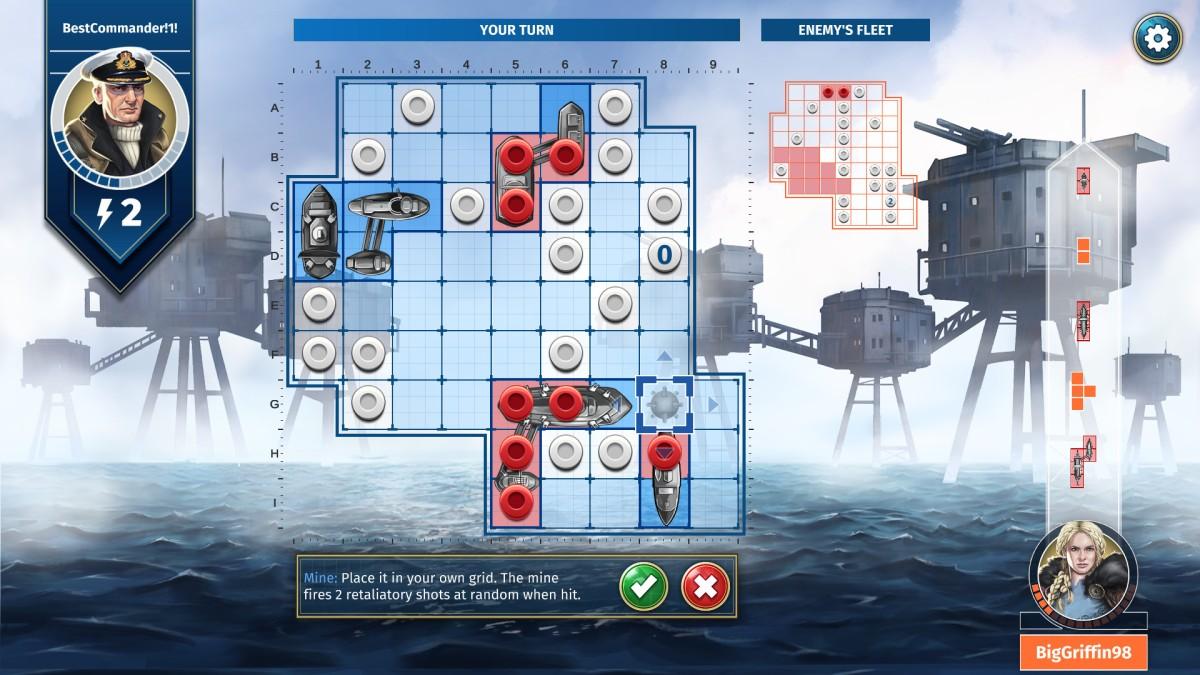 Fleet Battle brings the classic Battleship game to your smartphone or tablet with a cool blueprint look. The objective, like every naval battle game, is to knock down all of the opponent's boats.
The game is available for mobile devices like iOS and Android, but can be emulated on macOS and Windows devices natively.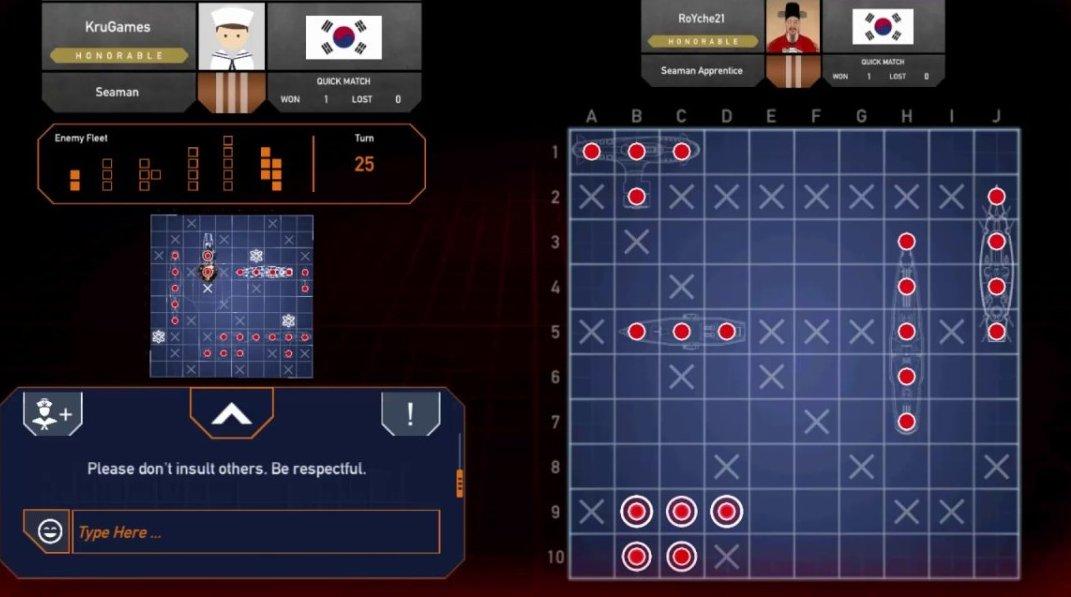 sea battle 2
Sea Battle 2 is everyone's favorite childhood board game, with new skills and an even bigger arsenal! Millions of people around the world play!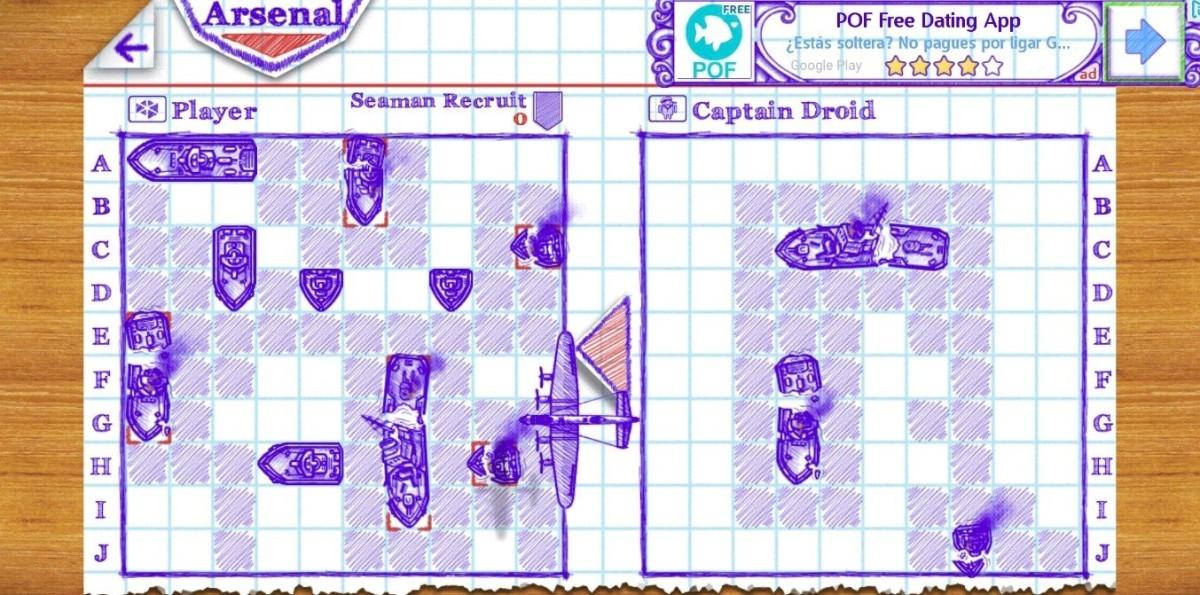 Below we will list some Pirate Ship games that may be available either for computers, consoles or mobile devices. We also recommend reading our article on pirates in japan.
In my opinion, pirate ship games became popular after Assassin's Creed IV: Black Flag was available on consoles. It is worth mentioning this Honorable Mention from Ubisoft.
Sea of Thieves
Live a pirate's life in Sea of Thieves. Enter a shared world action-adventure game where teams of real players sail like pirates.
Sea of Thieves is a first-person online multiplayer game where you control a pirate in an open world on the high seas. The objective is to loot and dispute territory with enemies.
The game is developed by Rare released exclusively for Xbox One and Windows 10. The game is also available on Xbox Game Pass.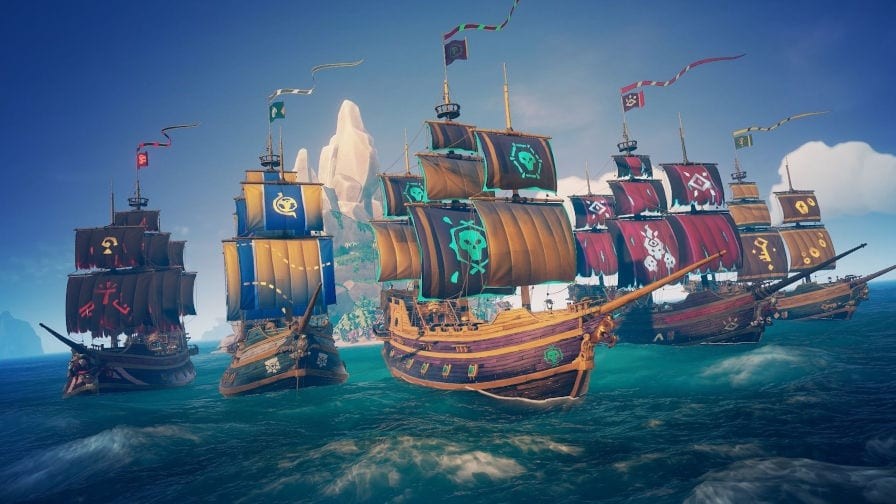 storm
In the game Tempest you command a pirate ship in search of new lands and adventures. There are dozens of lands, hundreds of missions and thousands of ships for you to destroy.
In this pirate ship game you also face sea monsters. The game has a gloomy look, with rough seas and stormy weather.
This game requires real courage, become the king of pirates in this adventure available for PC, Android and iOS.
Take part in great online battles on legendary sailing ships from the 18th century. To conquer the Caribbean Sea, you'll have to defeat enemies, finish off rivals and even invade other ships! Privateer, buccaneer, captain, pirate.
This game takes place at the beginning of the golden age of shipbuilding and also involves pirates. It is a cross-platform game available for iOS and Android.
The Pirate: Plague of the Dead
The Pirate: Plague of the Dead is an open world game that lets you become the greatest pirate captain to fly the skull flag! Take on the role of legendary pirate captain John Rackham and even use voodoo magic to resurrect the Flying Gang.
This game is part of the "The Pirate" series of games. It is also available for Android, Linux and macOS mobile devices.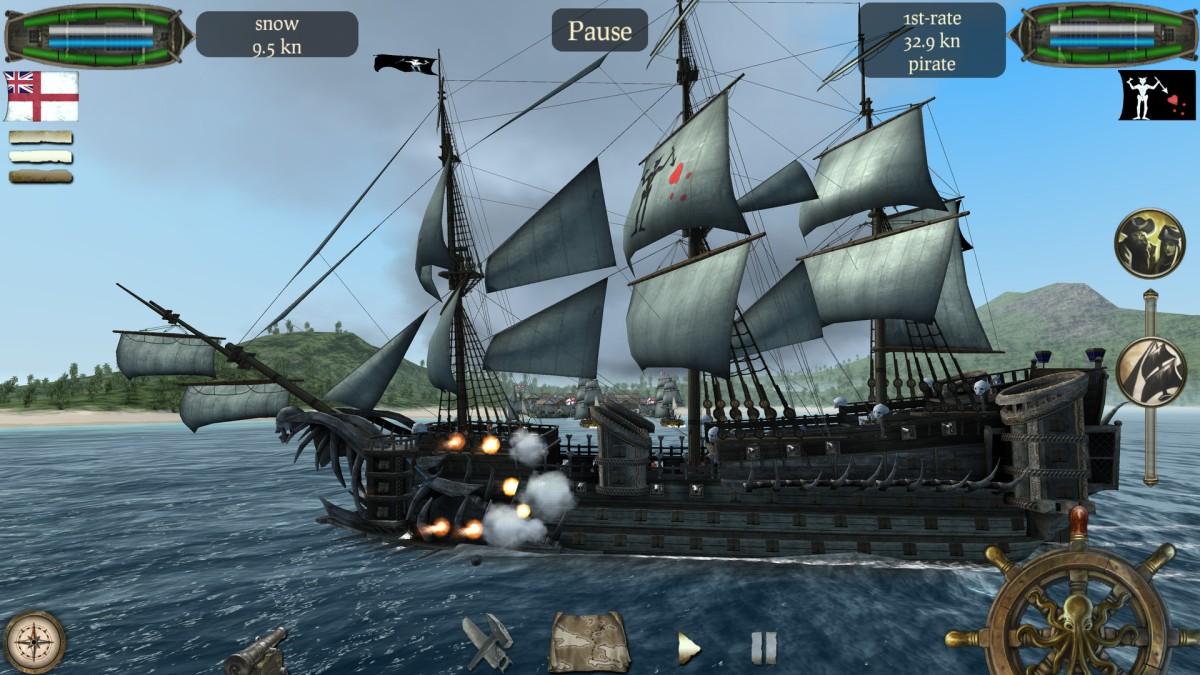 Below we will leave some more pirate naval battle games for you to search on the internet:
The Pirate: caribbean Hunt
Lego Pirates of the Caribbean
Pirate Craft Treasure of the Caribbean
Sid Meier's Pirates
blackwake
Plunder Pirates
As we've seen throughout the article, most games are set in World War II, so if you've skipped to this section, we recommend going back a little.
This is because the golden age of naval battles took place between the first and second world wars. There's no reason to worry about filtering your search in naval battles, but for the more specific ones we'll list some games below:
WarShip War Navy Fleet Combat.
Enemy Waters : Naval Combat.
Battle of Warships: Naval Wars.
World of Gunships Online.
Warships Universe Naval Battle.
Naval Armada: Battleship games.