In this article, we are going to see the best cooking or food anime of all time. Let's also see a giant list of anime and cooking manga. Culinary anime nominations will also be given through sub-genres.
Japan has one of world's greatest cuisines, it is not strange that there are hundreds of Japanese anime about food or cooking. The cooking anime in this article range from comedy and romance to even action and ecchi anime.
In the past, cooking anime was of great weight in Japan. There are several anime from the last century with more than 50 or 100 episodes, all in some culinary branch, in restaurants or dealing with some type of Japanese or Western food.
cooking manga
Before we proceed with a list of cooking anime, I want to start with a list of cooking manga available in Brazil. I usually put this list at the end, but due to the large amount of anime, I decided to leave this list first.
Shounen cooking anime
Cooking Anime shounen usually has action, a dash of fanservice, comedy, suspense, scenes of a lot of tension and usually male protagonists.
Shokugeki no Souma
This is one of the most famous cooking anime of all time, revolutionizing the genre. It is a shounen anime with ecchi about a cooking school and a very interesting protagonist. The anime has 5 seasons and is complete.
In the Story Yukihira dreams of becoming a chef as good as his father, but his plans are thwarted when his family's restaurant closes. Encouraged by his father, he enters the Tootsuki Cooking Academy, an elite school.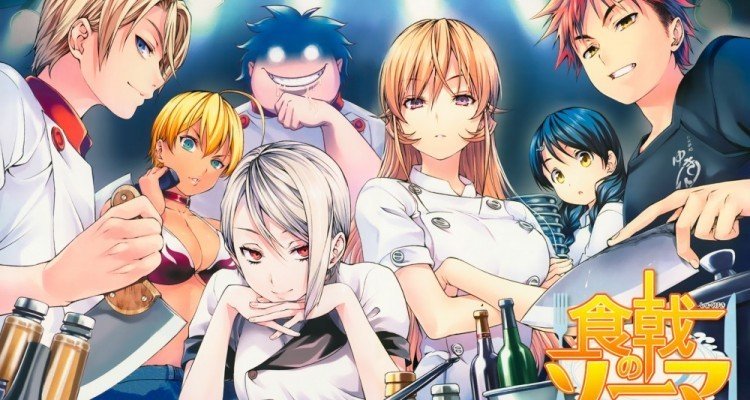 Toriko – The Gourmet Hunter
Toriko is a Gourmet Hunter who lives in a world where eating well is vital. Your goal is to create the perfect menu. For this he must seek ingredients that are difficult to access, traveling and fighting (literally) for the best products. It has 147 episodes.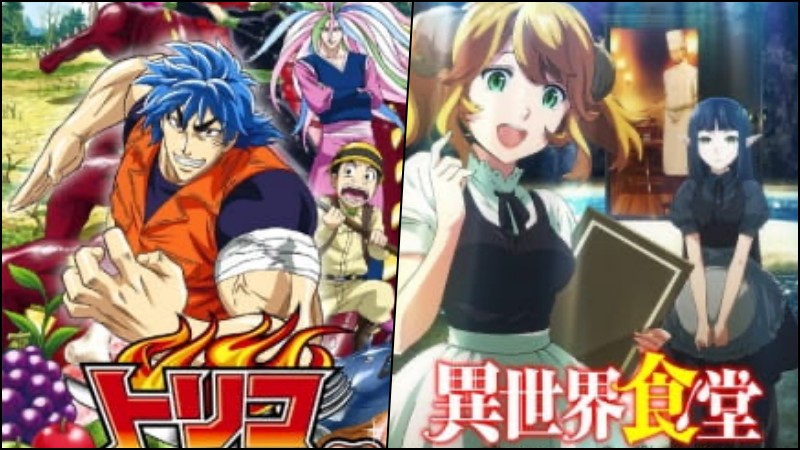 Isekai Shokudou – A restaurant from another world
In the basement of a multi-story building, on the corner of a shopping street near the commercial district, there is a certain restaurant. A 70-year-old historic restaurant known for its cat sign: Nekoya Western Cuisine.
During the week, it's a restaurant like any other; however, on Saturdays it is only open to a few very different customers. At this time, doors to various areas of a parallel world open, and customers of different races and cultures enter the place.
Yakitate!! Japan
Kazuma Azuma wants to make bread. Not just any kind of bread. He wants to make bread that represents Japan itself and can come face to face with rice as a national food. Thanks to his legendary "Hands of the Sun", exceptionally warm hands that allow the dough to rise faster, Kazuma's bread is like a slice of heaven.
And when the Pantasia Rookie competition arrives, everyone will get a taste of your skill! Along with his friend Kawachi, he'll face off against koala karate masters, Harvard bread scientists, spear-wielding samurai and more as he paves his way to glory!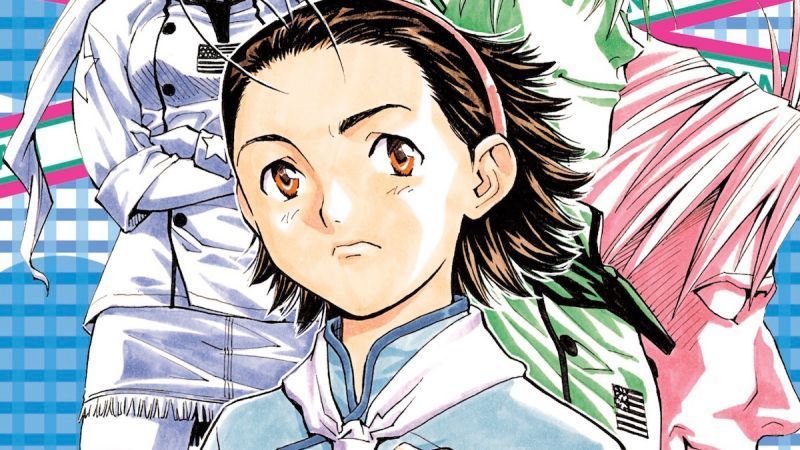 Ramen Fighter Miki (2006)
Miki works at her mother's restaurant as a delivery girl. She is energetic and explosive. Always in her deliveries, she gets involved in some confusion, either because of her personality, or because she is saving people from bandits. It has 12 episodes.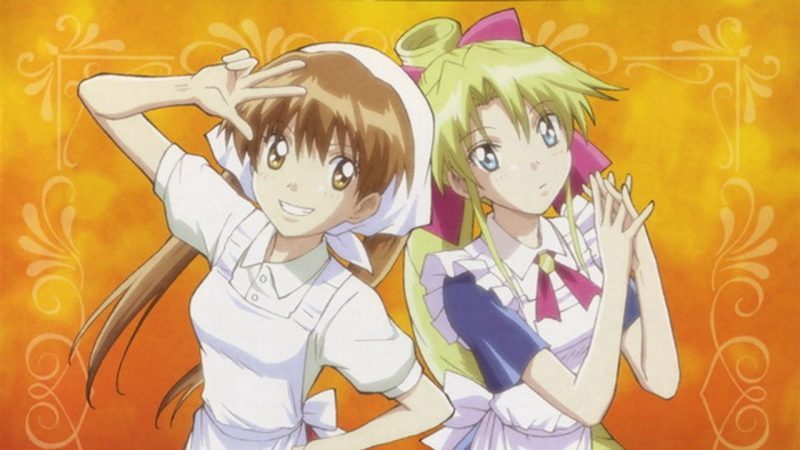 Chuuka Ichiban!
After going through the Guangzhou Special Chef Trials, Mao decided to travel around China to learn more about unique food preparation. Upon his return, he will learn that the real battle is just beginning. The Underground Cooking Society has already begun to move…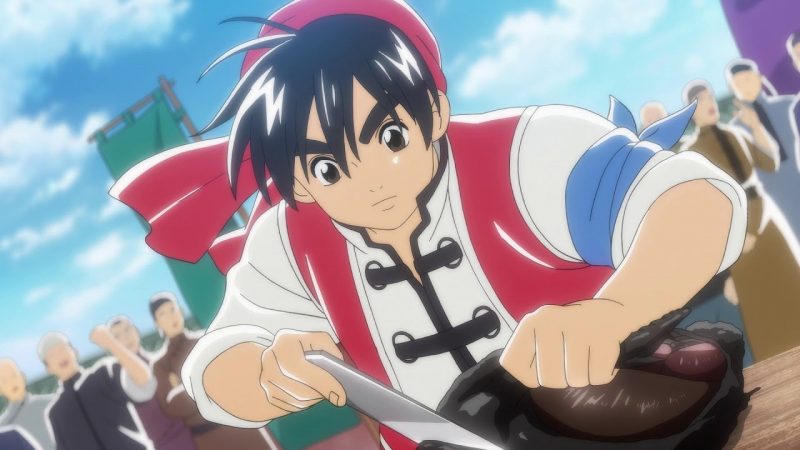 Kakuriyo no Yadomeshi (Kakuriyo: Bed & Breakfast for Spirits)
Kakuriyo no Yadomeshi revolves around an orphan girl able to see ayakashi and interact with them. Abandoned as a child and soon adopted by her grandfather, Aoi is a young woman perfectly adapted to her special condition. Her relationship with the ayakashi is quite positive as, in the past, she was saved by one.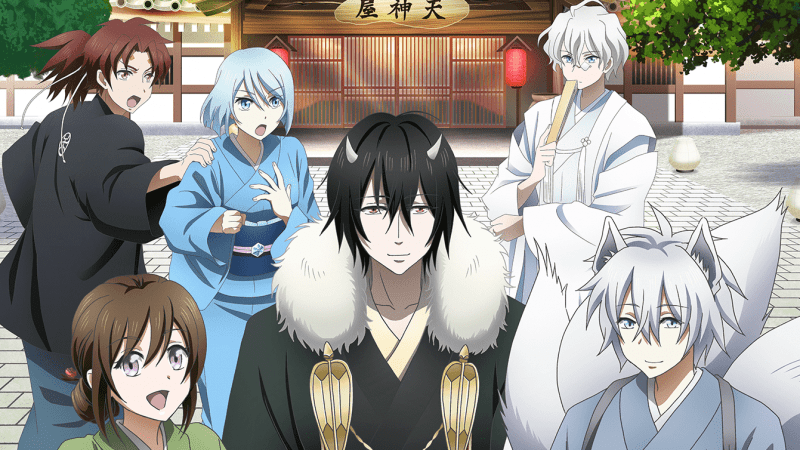 Isekai Izakaya: Koto Aitheria no Izakaya Nobu
The novels center on a bar called "Nobu" - located in Kyoto, but with a door that is connected to the bar in another world. Visitors include out-of-this-world inhabitants, and patrons seek out "Nobu" for its excellent "Toriaezu Nama" ale and cuisine.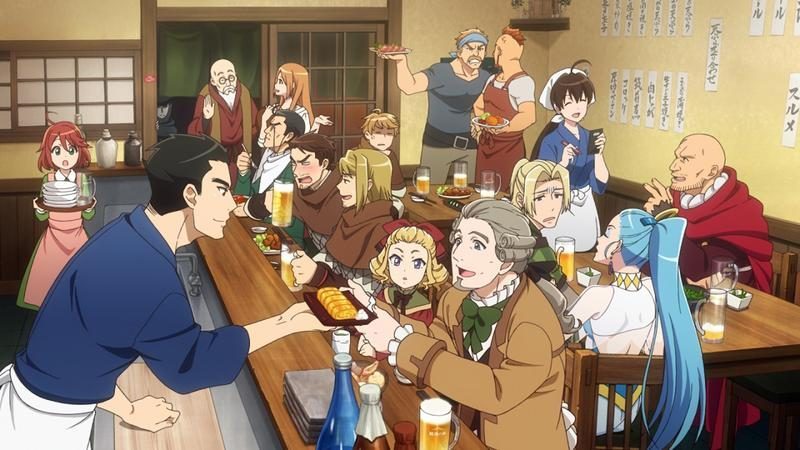 Shoujo cooking anime
the cooking anime shoujo it has female protagonists, romantic partners, a lighter atmosphere of everyday life.
Yumeiro Pâtissierè (2009)
This story tells the adventures of Ichigo Amano, who dreams of being a professional patisserie, just like his grandmother was in the past. For that, she will have the help of 3 candy geniuses. This story is great for getting notions of how to make international pastries with history and decorating suggestions. It has 24 episodes.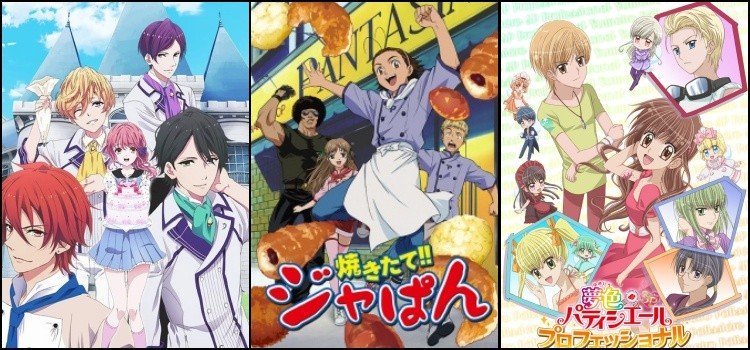 Bonjour Koiaji Pâtisserie
Classic harem style anime. Sayuri Haruno, the protagonist, enrolls in the famous Fleurir Academy, an elite school for pastry chefs. There she finds herself surrounded by 4 charming boys who show her their true passion for sweets. The anime has 24 episodes of 5 minutes each.
Yumeiro Pâtissierè Professional (2010)
It follows the second season of Yumeiro Patissiere, where Ichigo and his friends aim to maintain a store in a large shopping mall. This is recommended for anyone looking to open a trade. There are several operating and planning tips. It has 13 episodes of 20 minutes each.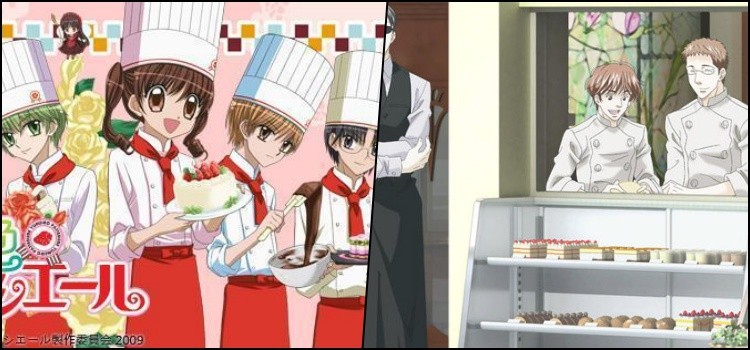 Cooking Anime with Comedy
Comedy cooking anime fits the slice of life profile more than an anime shounen or shoujo.
Mister Ajikko
Ajiyoshi Yoichi is a culinary prodigy who runs a restaurant together with his mother. One day, Murata Genjiro appears at the restaurant and is surprised by the delicious taste and delicate cooking skills of the katsu-don prepared by Youichi. Subsequently, Youichi is being invited to the Aji-oh Building, in which he is involved in a spaghetti match with the house's Italian chef, Marui.
Youichi's new cooking ideas, along with his enthusiasm to serve the best for his guests, allow him to defeat Marui in the game. From there, Youichi begins to compete with other rivals in the race for the best flavors and dishes.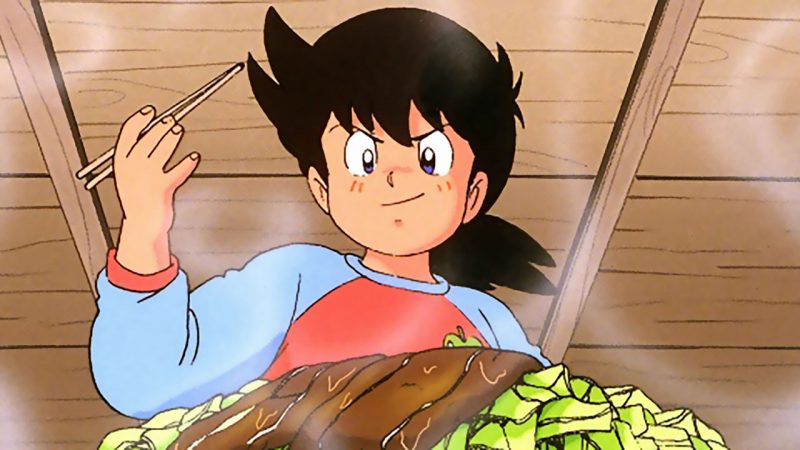 Emiya-san Chi no Kyou no Gohan
In this story, fate and food meet in a delicious and kind world. It's nothing but an ordinary meal scene... Delicious meals are served at Emiya's dining table every day, until spring, summer, autumn it's winter. - Let's see what's for dinner today?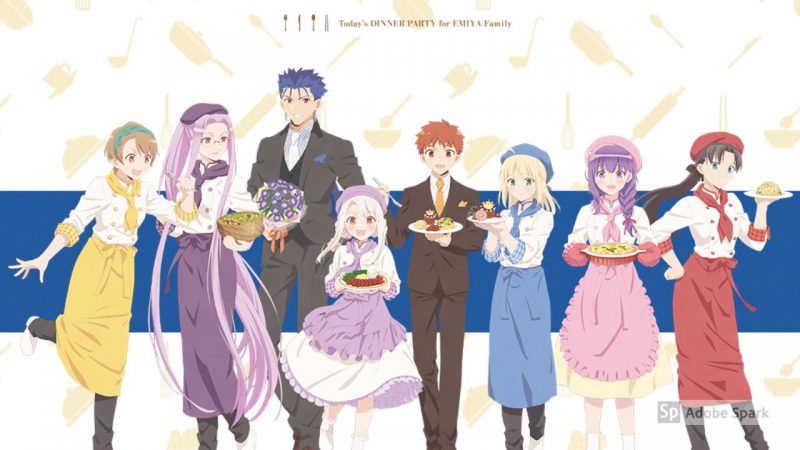 Ramen Daisuki Koizumi-san
A cold girl who barely speaks... Koizumi, the mysterious transfer student, doesn't get along very well with others, but when it comes to ramen, she's a professional, always looking for delicious ramen every day. Come check out this authentic ramen story while it's still hot!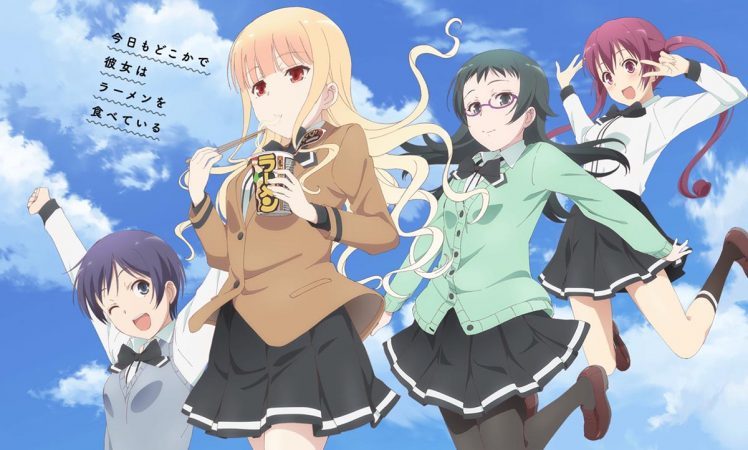 Dagashi Kashi
The story tells the dilemma of Kokonotsu, who refuses to inherit his family's cheap candy store, which his father runs, and wants to pursue a career as a mangaka. Behold, Hotaru, a girl addicted to cheap sweets, appears at his store, who visits him repeatedly to try to convince him to take care of the store.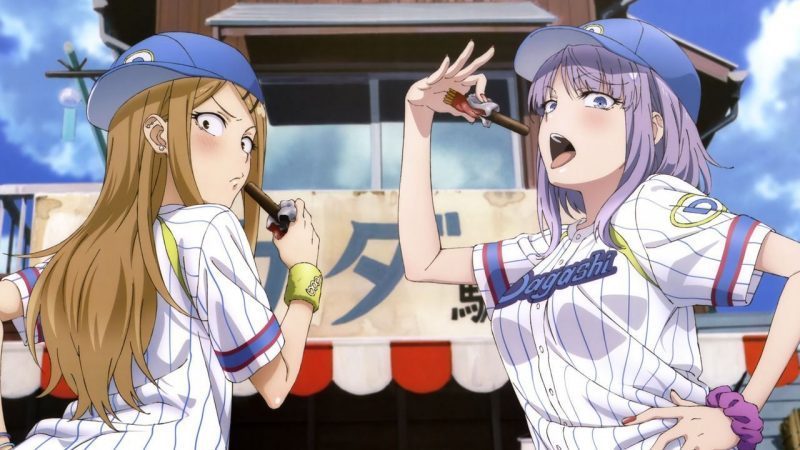 Amaama to Inazuma
Kouhei Inuzuka is a teacher who has been taking care of his little daughter alone since the death of his wife. Since he doesn't cook well, Kouhei and his daughter Tsumugi's meals are based on canned food from the convenience store. A series of events lead him to find the restaurant owned by his student's mother, Kotori. Despite her mother not being at the restaurant, Kotori did her best to feed them.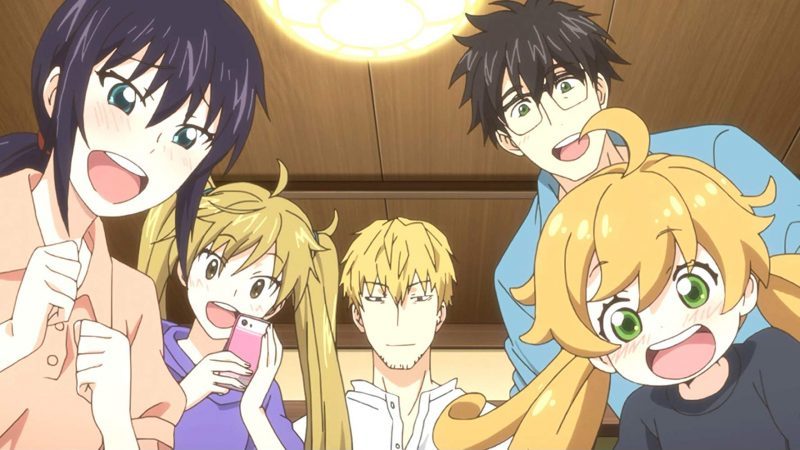 Cooking Papa
The story revolves around a sales manager named Kazumi Araiwa, who knows how to cook very well. He shares his love of cooking to his friends, co-workers, and family, and every day he cooks a delicious new dish, balancing his office work with his true passion!
Gin no Saji (Silver Spoon)
The only reason Yugo Hachiken decided to attend the Oezo Agricultural School (aka Ezono) was simply because it had a dormitory.
At first joining Ezono was a way for Yugo to escape the fact that he had failed to withstand the stifling academic pressures of his preparatory choice of Sapporo.
Still, it doesn't take long for him to realize that his life won't be so easy and then he's forced to face more obstacles in his new environment surrounded by animals and the magnificent mother nature.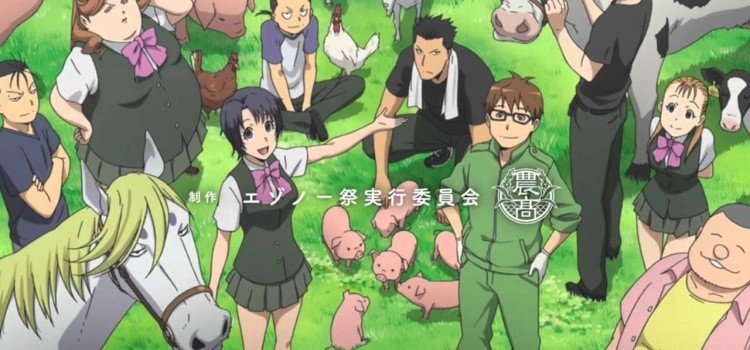 Cooking Anime Seinen or Josei
The anime below are aimed at a more adult audience rather than young people and teenagers.
Wakako-zake
Murasaki Wakako is a 26-year-old woman who loves good food and drink. What she likes to do most to relax is go out after work, by herself, visiting various places to eat and drink, even if they are places she has never been before. So where are we going to drink tonight?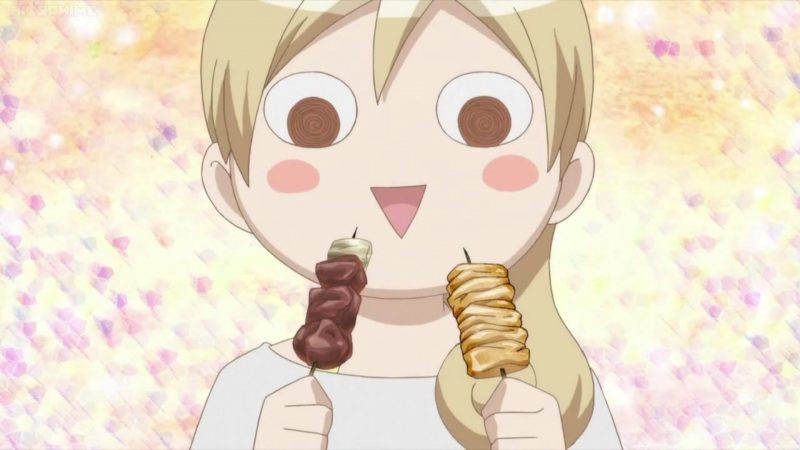 Koufuku Graffiti (Happy Cooking Graffiti)
The story follows Ryo, a high school girl who lives alone. She has a knack for cooking and makes friends with everyone through her food. The cooking manga is "full of detailed cooking art to whet your appetite". The "koufuku" in the title is a play on words on two Japanese homonyms – one meaning "happiness" and the other meaning "appetite".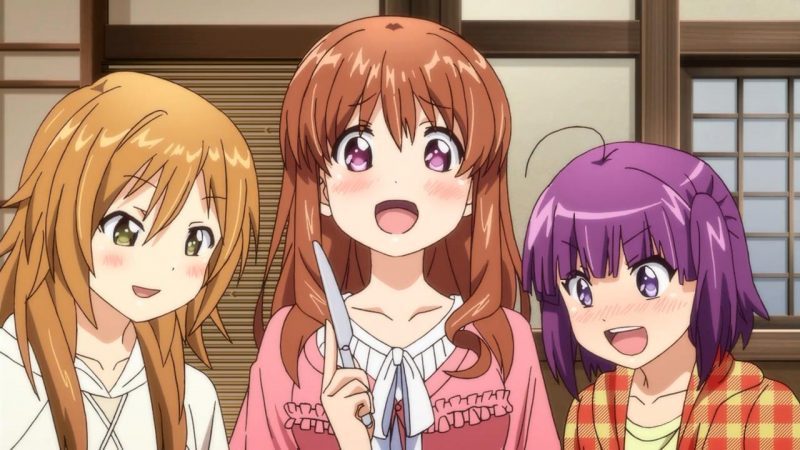 Oishinbo
Oishinbo is a drama about newspaper reporters. The main character is a cynical food critic named Yamaoka. Oishinbo is a popular adult comic book in Japan. It is even mentioned in an episode of "Iron Chef".
Kodoku no Gourmet
Inogashira Gorou eats and indulges at restaurants or ramen shops found on every street corner. He's become a liberal foodie cut off from social obligations for a fleeting moment to satisfy his hunger. Lonely gourmet…
This is the solitary process of eating without interruption or worry that gives the greatest comfort to people alike. There is also a drama from this anime. The protagonist in an iconic face!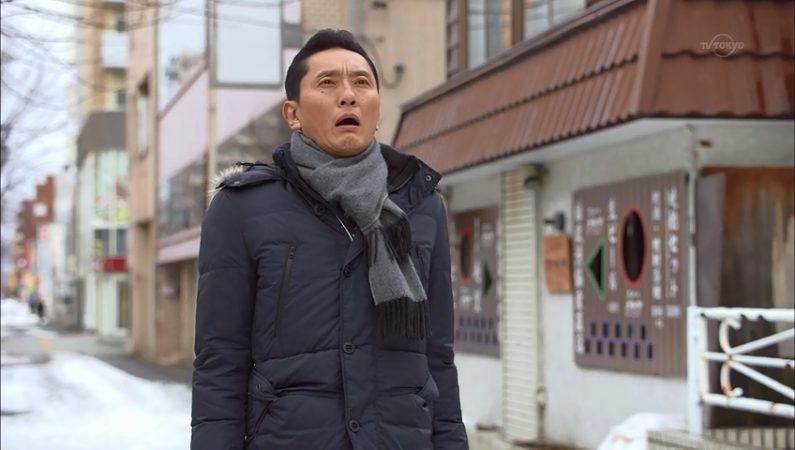 List of Cooking Anime by Note
To end the article, we are going to leave a complete list of cooking anime ordered by grades of 0/5 according to the ranking animeplanet. If you liked the article, share it and leave your comments.
Responsive Table: Scroll the table to the side with your finger >>
| | | |
| --- | --- | --- |
| Animes | Year | Note |
| Food Wars! The Second Plate | 2016 | 4.5 |
| Food Wars! Shokugeki no Souma | 2015 | 4.48 |
| Food Wars! The Third Plate | 2017 | 4.48 |
| Food Wars! The Third Plate: Totsuki Train Arc | 2018 | 4.47 |
| Food Wars! The Fourth Plate | 2019 | 4.35 |
| Food Wars! The Fifth Plate | 2020 | 4.28 |
| Kakuriyo: Bed & Breakfast for Spirits | 2018 | 4.16 |
| Yumeiro Pâtissière | 2009 | 4.14 |
| Sweetness & Lightning | 2016 | 4.12 |
| Yumeiro Pâtissière SP Professional | 2010 | 4.11 |
| Yakitate!! Japan | 2004 | 4.1 |
| Yotsuiro Biyori | 2018 | 4.05 |
| Restaurant to Another World | 2017 | 3.98 |
| Ben-To | 2011 | 3.91 |
| Toriko TV | 2011 | 3.91 |
| Isekai Izakaya: Japanese Food From Another World | 2018 | 3.75 |
| Ristorante Paradiso | 2009 | 3.72 |
| Flavors of Youth | 2018 | 3.7 |
| Cooking Master Boy | 1997 | 3.65 |
| Cardcaptor Sakura: Leave it to Kero | 2003 | 3.63 |
| Drifting Dragons | 2020 | 3.62 |
| Toriko Movie: Secret Recipe of Gourmet God! | 2013 | 3.58 |
| Bartender | 2006 | 3.56 |
| Jang Geum Ieui Kkum | 2005 | 3.48 |
| Mister Ajikko | 1987 | 3.48 |
| Dagashi Kashi 2 | 2018 | 3.45 |
| Antique Bakery | 2008 | 3.44 |
| Cooking Papa | 1992 | 3.42 |
| Gudetama | 2014 | 3.38 |
| Toriko 3D: Kaimaku Gourmet Adventure!! | 2011 | 3.37 |
| Kirakira Pretty Cure a la Mode | 2017 | 3.36 |
| Crayon Shin-chan Movie 21: Bakauma! B-Kyuu Gourmet Survival Battle!! | 2013 | 3.34 |
| Princess Connect! Re: Dive | 2020 | 3.29 |
| Ramen Fighter Miki | 2006 | 3.29 |
| Love is Like a Cocktail | 2017 | 3.27 |
| Dagashi Kashi | 2016 | 3.2 |
| Tonkatsu DJ Agetarou | 2016 | 3.19 |
| Gourmet Girl Graffiti | 2015 | 3.05 |
| True Cooking Master Boy | 2019 | 3.04 |
| Wakako-zake | 2015 | 3.04 |
| Kirakira Pretty Cure a la Mode Movie | 2017 | 3.03 |
| Neko Ramen | 2006 | 2.94 |
| Sugar Bunnies | 2007 | 2.94 |
| Tokimeki Restaurant: Miracle6 Movie | 2018 | 2.89 |
| Oishinbo | 1988 | 2.85 |
| Takunomi. | 2018 | 2.81 |
| Ms. Koizumi Loves Ramen Noodles | 2018 | 2.72 |
| Bannou Yasai Ninninman | 2011 | 2.51 |
| Cookin' Idol Ai! Mai! Main! | 2009 | 2.49 |
| Jang Geum Ieui Kkum 2 | 2007 | 2.45 |
| Piace: Watashi no Italian | 2017 | 2.38 |
| Oh! My Konbu | 1991 | 2.32 |
| Shokupan Mimi | 2010 | 2.32 |
| Sushi and Beyond | 2015 | 2.28 |
| Fighting Foodons | 2001 | 2.14 |
| Vegetable Fairies N.Y.SALAD | 2007 | 2.1 |
| Pan de Peace! | 2016 | 2.01 |
| Tachiguishi Retsuden | 2006 | 1.95 |
| Oniku Daisuki! Zeushi-kun | 2014 | 1.92 |
| Coffee Break | 1977 | 1.91 |
| Vegetable Fairies N.Y.SALAD: 2nd Series | 2008 | 1.87 |
| Doamayger-D | 2015 | 1.79 |
| Hakata Mentai! Pirikarako-chan | 2019 | 1.71 |
| Coffee Tadaiku | 2011 | 1.7 |
| Sentai Hero Sukiyaki Force | 2017 | 1.6 |
| Yoligongju Loopy | 2012 | 1.58 |
| Love Kome: We Love Rice 2nd Season | 2017 | 1.56 |
| Love Kome: We Love Rice | 2017 | 1.45 |
| JK Meshi! | 2015 | 1.41 |
| Head Spoon | 1972 | 1.32 |
| Bug Burger | 2015 | 1.2 |
| Miracle! Mimika | 2006 | 1.0 |