Did you know that Sanrio, the company that created Hello Kitty, is also responsible for creating more than 400 characters that are successful in Japan? Characters like My Melody, Chococat, Keroppi, Badtz-Maru, Little Twin Stars, Aggretsuko, Gudetama, among others.
Today, I want to talk about all the wonderful Sanrio characters out there! Sanrio is a Japanese company that produces a wide variety of products, but they are best known for their adorable Kawaii characters.
Sanrio was founded in 1960, and since then, they've created hundreds of different characters loved by people all over the world.
We also recommend reading:
Sanrio Company History
Sanrio is a Japanese company that designs, licenses and produces products focusing on the kawaii (cute) segment of the global goods industry.
Founded in 1960, Sanrio's best-known character is Hello Kitty, one of the first global icons developed in Japan.
Sanrio's products include stationery, school supplies, gifts and accessories sold worldwide in over 70 countries.
Sanrio was founded in 1960 by Shintaro Tsuji as the Yamanashi Silk Company in Tokyo, Japan. In 1962, they started producing rubber sandals with cartoons on the straps.
In 1973, the company produced the Hello Kitty character on a plastic coin purse that became the company's hit. The company was renamed Sanrio in 1974.
Sanrio's characters are loved by people of all ages and their products can be found all over the world. If you're looking for something beautiful and unique, be sure to check out Sanrio products!
Sanrio's characters are a reminder that life is full of possibilities and that even the simplest things can bring us joy.
In 2001, Sanrio was the world's largest seller of character goods, with sales of over US$ 1.6 billion. Since then thousands of product lines have been created by the company.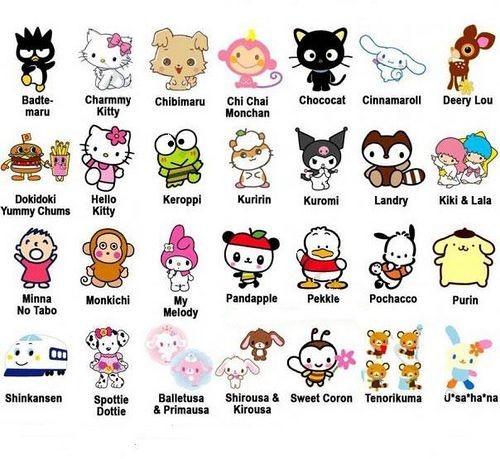 Main Characters of Sanrio
Before we share a complete list of Sanrio characters, let's briefly mention the most popular and top ones below.
Chan choir
Coro Chan is Sanrio's first character, created in 1971. He is portrayed as a gentle, laid-back bear who lives in Windermere, England.
His name comes from the croquettes on his cheeks, which he can eat when he gets hungry. Designed by Yuko Shimizu, who is also the original designer for Hello Kitty.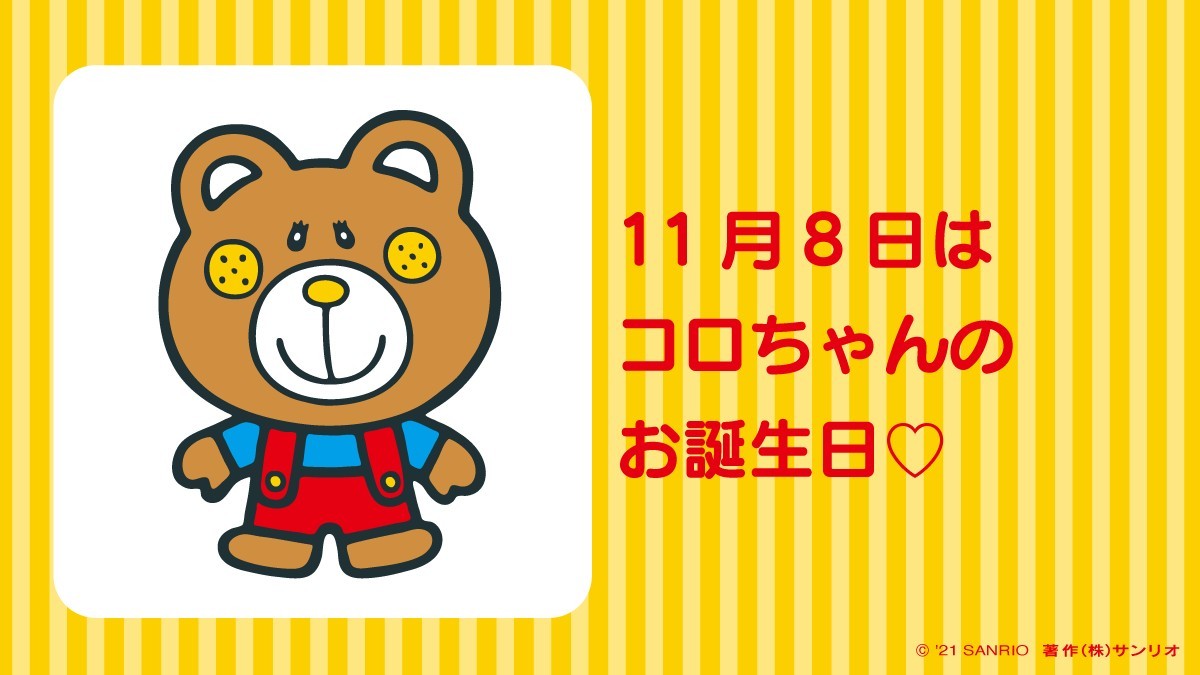 Hello Kitty
Hello Kitty is probably Sanrio's most famous character. She is a white cat with a red bow and has been a global hit since 1974.
Hello Kitty is known for being kind and friendly, and she loves to eat candy and drink milk. Hello Kitty is a symbol of beauty and innocence, and her popularity knows no bounds.
Hello Kitty has its own TV show, and its own line of products, including clothing, stationery and even a Hello Kitty-themed airline!
We recommend reading: All about Hello Kitty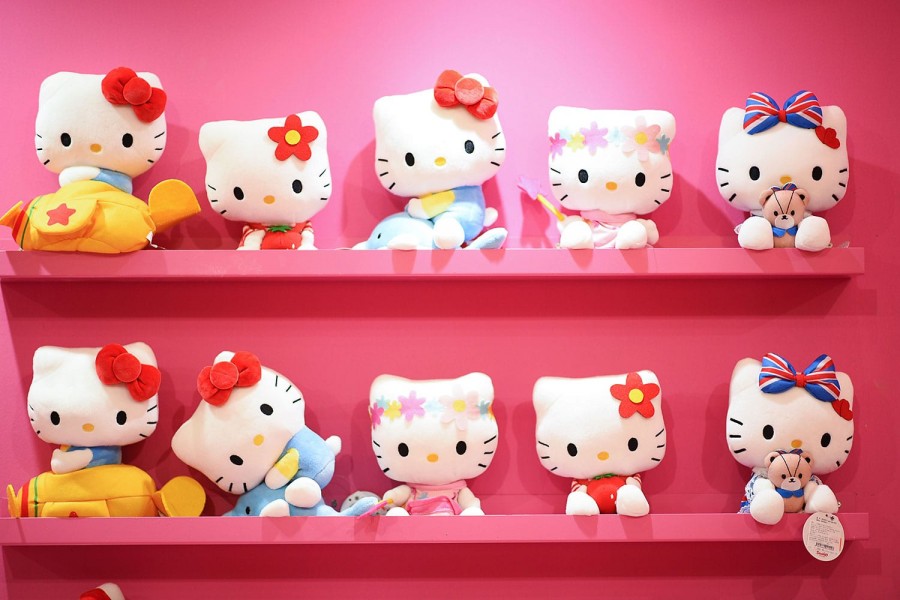 Kero Kero Keroppi
Keroppi is a frog character that was created in 1988 by Sanrio. He is known for his big eyes and his love of swimming and adventure.
Keroppi lives with her brother, sister and parents in a large house on the edge of Donut Pond, the largest and bluest pond in the region. Keroppi loves to play and eat delicious food. 3
The character even won a famous game for NES. His sister is called Pikki and his best friend is a snail called Den Den. Kero Kero Keroppi is an adorable character that reminds us of curiosity.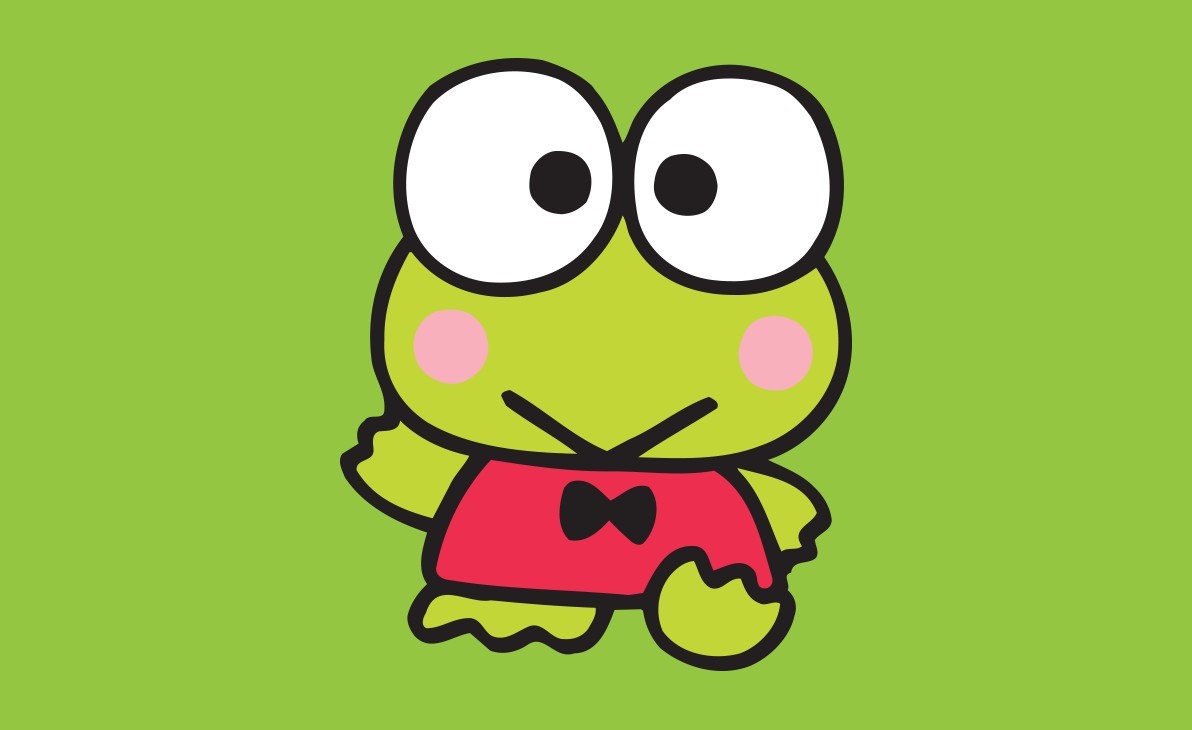 chocolate
Chococat is a black cat with large brown eyes. He was created in 2000 and is known for his love of chocolate and music.
pompompurin
Pompompurin is a brown dog with a golden retriever appearance. It first appeared in 1996 and is one of the most recent additions to the Sanrio family.
Pompompurin is known for his easygoing personality and love of food. He often has his nose buried in a bowl of rice or milk and is always ready for a good nap.
Pompompurin is a beloved character who represents the simple joys of life.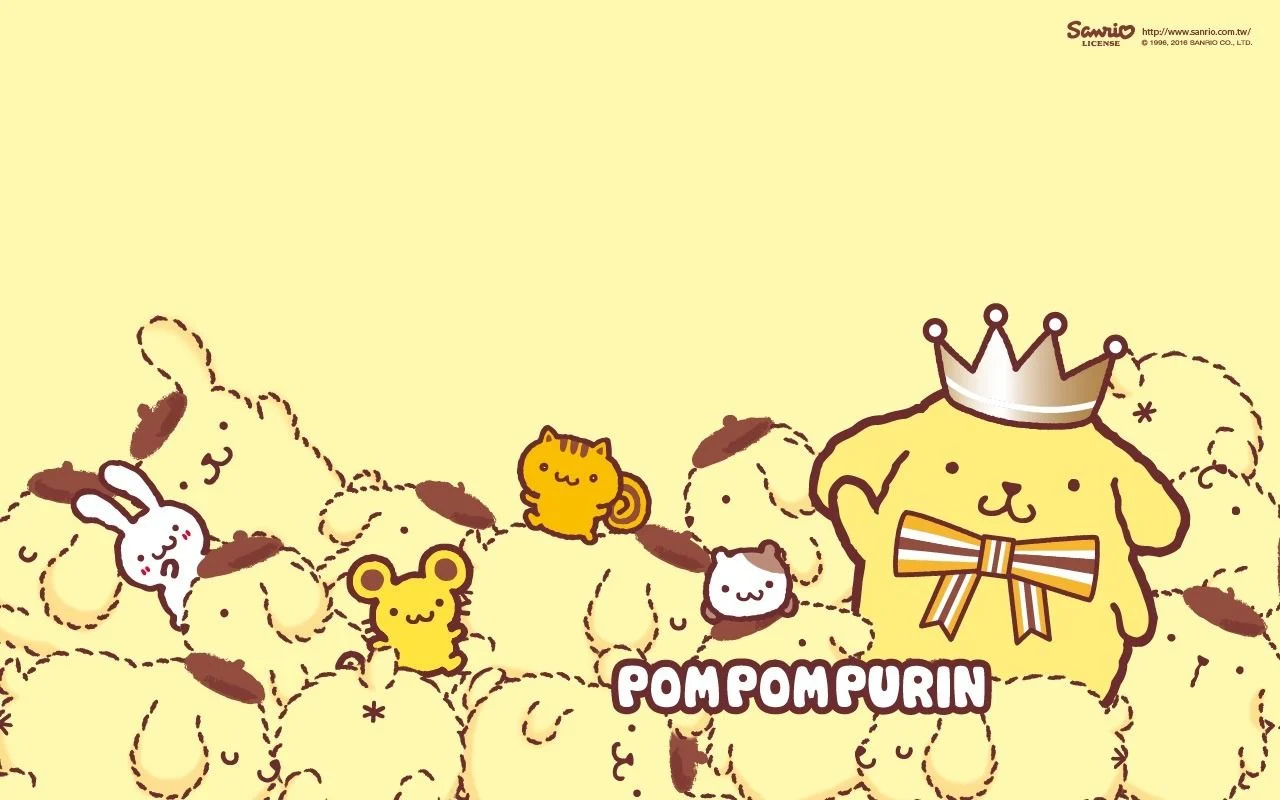 My Melody
My Melody is a white rabbit with pink ears who first appeared in 1975. She has also appeared in Hello Kitty-related works.
She is known for her love of music and often carries a red trumpet around her. She is friends with the characters My Sweet Piano (a sheep) and Flat (a mouse).
My Melody is a kind character who is always ready to help her friends. She is a symbol of pure innocence, loved by fans of all ages.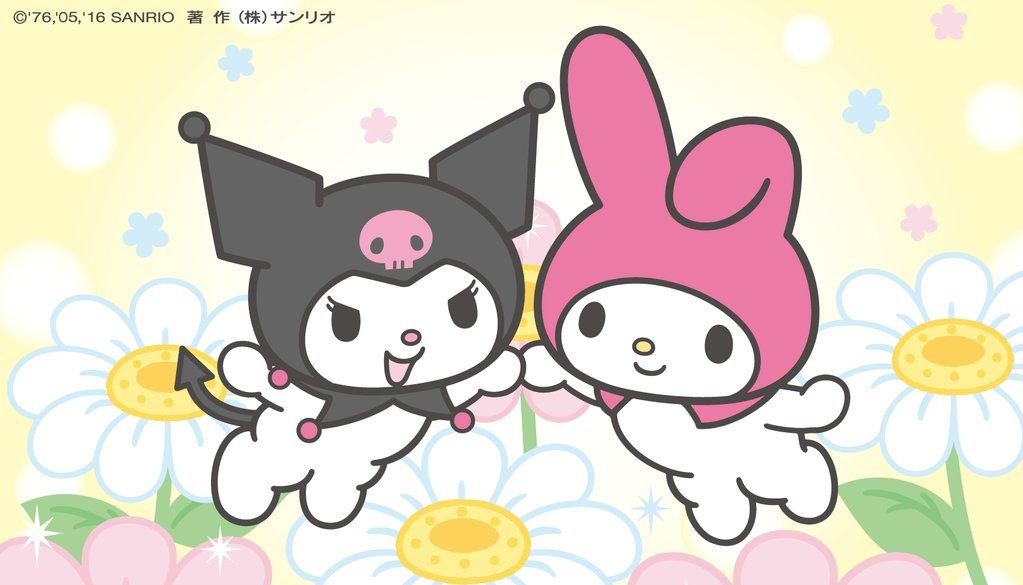 Gudetama
Gudetama is a lazy egg that first appeared in 2013. He is known for his apathetic attitude and his love of sleep.
Gudetama is a character who represents the struggles of everyday life. It is relatable to many people who feel they can't get a break.
Despite his negative outlook, Gudetama is an adorable character who always manages to put a smile on our faces.
We also recommend reading: Gudetama - Lazy Egg Mascot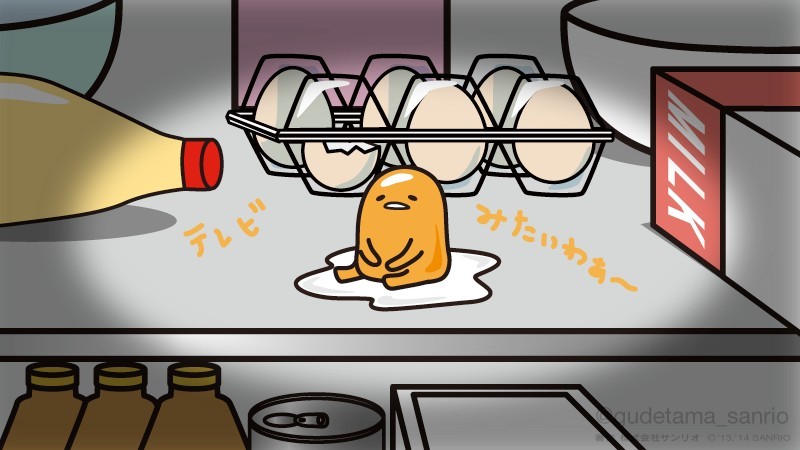 Aggretsuko - Aggressive Retsuko
Retsuko is a red panda who works in an office in Tokyo. She is 25 years old, single and struggling to move forward in her career.
Retsuko is dealing with a lot of stress and isn't sure how to handle it. Retsuko is a relatable character to many people. She is struggling with her career and is feeling the pressure of society to succeed.
Retsuko is also trying to figure out her love life. She's been single for a while and isn't sure if she's ready to date again.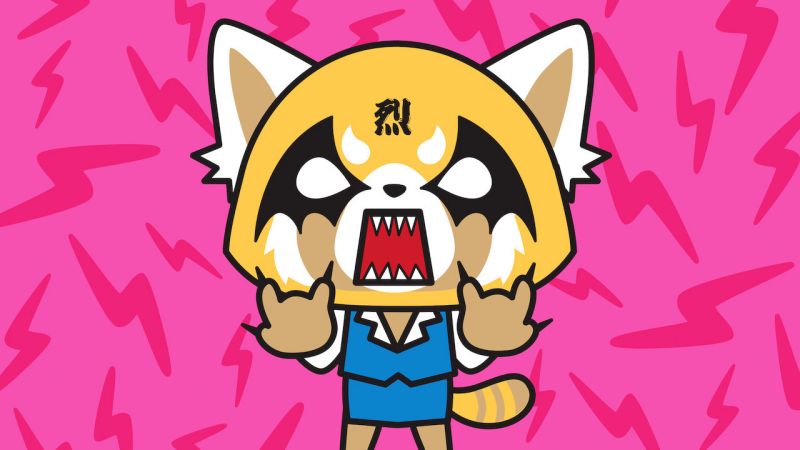 Sanrio Character List
It's hard to list all Sanrio characters without showing a picture. For this reason, we will leave a poster below showing the main characters of the company in Popularity Ranking.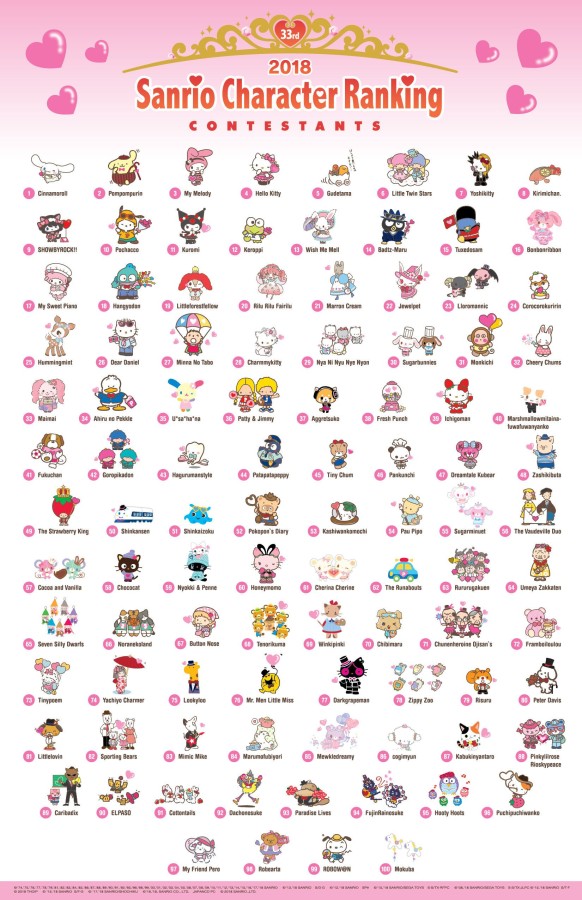 Below is a list of Sanrio's main characters broken down by year of creation. The characters' names are in English, followed by the Japanese name in parentheses.
Koro-chan (1971) - [コロちゃん]
Spanky Barrow (1973) - [スパンキーバロー]
Bunny and Mattty (1973) - [バニー&マッティ]
Patty and Jimmy (1974) - [パティ&ジミー]
Hello Kitty (1974) - [ハローキティ]
Yachiyo Charmer (1974) - [八千代チャーマー]
King of Strawberries (1975) - [いちごの王さま]
Tiny Poem (1975) - [タイニーポエム]
Bee Gee Riders (1975) - [ビージーライダース]
My Melody (1975) - [マイメロディ]
Little Twin Stars (1975) - [リトルツインスターズ]
Little World (1975) - [リトルワールド]
Robbie Rabbit (1975) - [ロビーラビット]
Small People (1976) - [スモールピープル]
Boy & Girl (1976) - [ボーイ&ガール]
Llaby Laval Bubbles (1976) - [ララバイラバブルズ]
Galactic Contuchubikko Gang (1977) - [銀河コンチュウチビッコギャング]
The Little Train (1977) - [ザ リトルトレイン]
Haaudi (1977) - [ハウディ]
Peak a-a-boo (1977) - [ピーク・ア・ブー]
Peter Davis (1977) - [ピーターデイビス]
Plain Paradise (1977) - [プレインパラダイス]
Button nose (1977) - [ボタンノーズ]
Captain Willie (Sleet) (1978) - [キャプテンウイリー (水兵)]
Tuxedo Sam (1978) - [タキシードサム]
Doo Pea Demons (1978) - [ドゥーピーデーモンズ]
The Big Challenge (1978) - [ビッグチャレンジ]
Fairy Charmer (1978) - [フェアリーチャーマー]
Boogieboo (1978) - [ブーギーブー]
Raby Days (1978) - [ラビーデイズ]
Wee Merrylou (1979) - [ウィー・メリールー]
Quick Wax (1979) - [クイックワックス]
Seven Sylead Wharf (1979) - [セブンシリードワーフ]
Cheerly Cham (1979) - [チアリーチャム]
Trick traps (1979) - [トリックトラップ]
Trip to Wonderland (1979) - [トリップトゥワンダーランド]
Puppy Love (1979) - [パピーラブ]
Petit Ange (1979) - [プチ・アンジュ]
Fresh Punch (1979) - [フレッシュパンチ]
Horse wooden horse (1979) - [木馬]
Rabbit Journey (1979) - [ラビットジャーニー]
Tweedy Drops (1980) - [トゥイーディードロップス]
Billy Pie (1980) - [ビリーパイ]
Housetrain (1980) - [ハウストレイン]
Bogo the Cityboy (1980) - [ボゴ・ザ・シティボーイ]
Bubble Cheeks (1981) - [バブルチークス]
Melotune (1981) - [メローチューン]
Goro Pica Don (1982) - [ゴロ・ピカ・ドン]
The Boardville Duo (1982) - [ザ・ボードビル・デュオ]
Zojitensha (1982) - [ゾウジテンシャ]
Mr. Bears Dream (1982) - [ミスターベアーズドリーム]
Crafti Kru (1983) - [クラフティクルー]
Zashikibuta (1983) - [ザシキブタ]
Nyannyñenyong (1983) - [ニャニィニュニェニョン]
Fun Cam Alive (1983) - [ファンカムアライブ]
Veggie menu (1983) - [ベジメニュー]
Everyone's boy (1983) - [みんなのたあ坊]
gumme (1984) - [カモメ]
Country Fresh Veggies (1984) - [カントリーフレッシュベジーズ]
The Ranabauts (1984) - [ザ ラナバウツ]
Gentle Bear League (1984) - [ジェントルベアーリーグ]
Zoo gang (1984) - [ズーズーギャング]
Tiny Chum (1984) - [タイニーチャム]
Trend Setters (1984) - [トレンドセッターズ]
Party a la carte (1984) - [パーティアラカルト]
Happy People Company (1984) - [ハッピーピープルカンパニー]
Hankyo-dong (1984) - [ハンギョドン]
Piero (1984) - [ピエロ]
Boogie woo (1984) - [ブーギーウー]
Bo Boku Mouse Kid! (1984) - [ボ・ボクねずみ小僧だい!]
Monsieur Marin (1984) - [ムッシュマリン]
Mores Brothers (1984) - [モアーズブラザーズ]
Alfredoha Alorha (1985) - [アルフレッドアロハ]
Winning Jack (1985) - [ウイニングジャック]
Culture Shock (1985) - [カルチャーショック]
Gimi Five (1985) - [ギミーファイブ]
Catsby Kids (1985) - [キャッツビーキッズ]
Captain Willie (Whale) (1985) - [キャプテンウィリー (クジラ)]
The Mainstream (1985) - [ザメインストリーム]
Just For Fan (1985) - [ジャストフォーファン]
Sporting Bears (1985) - [スポーティングベアーズ]
Dachonosuke (1985) - [だちょのすけ]
Tobytrix (1985) - [トビートリックス]
Noranekoland (1985) - [ノラネコランド]
Marron Cream (1985) - [マロンクリーム]
Little Wonder Story (1985) - [リトルワンダーストーリー]
Roberta (1985) - [ロベルタ]
Suzumeya (1986) - [すずめや]
Dynamighties (1986) - [ダイナマイティーズ]
Toweedl Deedy (1986) - [トウィードル・ディーディー]
Pau Pipo (1986) - [パウ・ピポ]
Pajama Club (1986) - [パジャマクラブ]
Beverly Hills Kid (1986) - [ビバリーヒルズキッド]
Fuzzy's Family (1986) - [ファジーズファミリー]
Brownies Story (1986) - [ブラウニーズストーリー]
Pokopon Diary (1986) - [ぽこぽん日記]
Minnie Le Mew (1986) - [ミニー・ル・ミュー]
Yutakun (1986) - [ユータクン]
Yoka Ikizu (1986) - [ようかいきっず]
Umeya General Store (1987) - [ウメ屋雑貨店]
El Paso (1987) - [エルパソ]
Gator Gags (1987) - [ゲーターギャグス]
Kero Kero Keroppi (1987) - [けろけろけろっぴ]
Still Small Tails (1987) - [スティルスモールテールズ]
Dhaka Doo (1987) - [ダッカドゥー]
Dean the Bean (1987) - [ディーンザビーン]
Heart Fashion Folio (1987) - [ハート・ファッション・フォリオ]
Mimic Microphone (1987) - [ミミックマイク]
Ri'ichirun (1987) - [リルチルン]
Kappaumba (1988) - [カッパルンバ]
G-Town Special (1988) - [ジータウンスペシャル]
J-Jive Express (1988) - [ジャイブエクスプレス]
Tabatsadeen (1988) - [タバサディーン]
Trend Points (1988) - [トレンドポイント]
Nifty Fifty's (1988) - [ニフティ・フィフティーズ]
Banana Market (1988) - [バナナマーケット]
Vanilla Bean (1988) - [バニラビーン]
Rainosuke Fujin (1988) - [風神雷之助]
Petit Prie (1988) - [プチプリエ]
Bear Robix (1988) - [ベアロビクス]
Hopti Copti (1988) - [ホプティコプティ]
Lucilleroux (1988) - [ルッキールー]
Duck's Peckle (1989) - [アヒルのペックル]
Winkey Pinky (1989) - [ウィンキーピンキー]
Ikku-chan (1989) - [いっくちゃん]
Spottydotty (1989) - [スポッティドッティ]
Dindon Danny (1989) - [ディンドンダニー]
Tofiru (1989) - [トフィールー]
Donjarahoi (1989) - [どんじゃらほい]
Flight of Fancy (1989) - [フライト・オブ・ファンシー]
Pochacco (1989) - [ポチャッコ]
Ponpon Hieta (1989) - [ぽんぽんひえ太]
Millie Pixie (1989) - [ミリーピクシー]
Ruru Gakuen (1989) - [るるる学園]
Rosie Posey (1989) - [ロージーポージー]
A laughing woman (1989) - [笑う女]
Sugar cream puff (1990) - [シュガークリームパフ]
Tsunagi Bear (1990) - [てつなぎクマ]
Pinki Bii-chan (1990) - [ぴんきぃびぃちゃん]
Pukapuka Paradise (1990) - [プカプカパラダイス]
Little Cottonwood Cottage (1990) - [リトルコットンウッドコテージ]
Waffle Kids (1990) - [ワッフルキッズ]
Osaru no Monkichi (1991) - [おさるのもんきち]
Carousel Design Series (1991) - [カルーセル・デザイン・シリーズ]
Kimikamelin (1991) - [キミカメリーン]
Kirin (1991) - [きりん]
Koala Design Series (1991) - [コアラ・デザイン・シリーズ]
Patapatapeppy (1991) - [パタパタペッピー]
Houthis (1991) - [フーティ・フーツ]
Livonets (1991) - [リボネッツ]
We are Dynasors (1992) - [ウィアーダイナソアーズ]
Bad Batsumaru (1992) - [バッドばつ丸]
Honeyfield (1992) - [ハニーフィールド]
Paradise Lives (1992) - [パラダイスライブス]
Friendly Kokko-chan (1992) - [フレンドリーコッコちゃん]
Pero is my friend. (1992) - [ペロはともだち]
Polar Picnic (1993) - [ポーラーピクニック]
Pig Hippo (1993) - [こぶたのピッポ]
Don Lagon (1993) - [ドンラゴン]
Kickstaff (1993) - [キックスタッフ]
Tutuatorco (1993) - [チューチューターコ]
Kappa's Kappy (1993) - [カッパのカッピー]
Maneki-do (1993) - [まねき堂]
Ginger Snaps (1993) - [ジンジャースナップ]
Pappus (1993) - [パップス]
Benjamin Bear (1993) - [ベンジャミンベア]
Tsugumi-do (1993) - [つぐみ堂]
Lennuos (1993) - [レヌヌォース]
Uriuri Koron (1994) - [うりうりころん]
Jerry Bee Bear (1994) - [ジェリー ビーベアー]
Chippy Mouse (1994) - [チッピィマウス]
Happer Kids (1994) - [ハッパキッズ]
Pikke Bicke (1994) - [ピッケビッケ]
Pocket Zoo (1994) - [ポケットズー]
Holly's Bear (1994) - [ホリーズベア]
A-chan is the best! (1995) - [アッちゃんがいちばん!]
Kamo Kamo no Suke (1995) - [かもかもかものすけ]
Kids Bear (1995) - [キッズベア]
Chocolate Cat (1995) - [チョコキャット]
Terterpolon (1995) - [テルテルポロン]
Pulawa (1995) - [プワワ]
Pom Pom Pudding (1996) - [ポムポムプリン]
Lore More (1996) - [ロレ・モレ]
Colococriline (1997) - [コロコロクリリン]
Okigaru Furenzu (1997) - [おきがるふれんず]
Daisy & Colo (1998) - [デイジー&コロ]
Tricks & Trunks (1998) - [トリックス&トランクス]
Pink Ru-chan with pink (1998) - [ピンクのこりすピンクルちゃん]
Singkansen (1999) - [シンカンセン]
A tiger's orchid (1999) - [たらいぐまのらんでりー]
Dear Daniel (1999) - [ディアダニエル]
My neighbor, Kappa. (1999) - [となりのカッパさんち。]
Usahana (2000) - [ウサハナ]
Chokopanda (2000) - [ちょこぱんだ]
Nemukko Nyago (2000) - [ねむっこにゃーご]
Hannari Komachi (2000) - [はんなりこまち]
Petit Mericco (2000) - [プチメリッコ]
Hesuke (2000) - [へーすけ]
ROBOW@N (2000)
Cinnamoroll (2001) - [シナモロール]
Sweet Colon (2001) - [スウィートコロン]
Chuppy's (2001) - [チュッピーズ]
Deare Leleux (2002) - [ディアリールー]
FORMULIXZ (2002)
Petit Petit Wanko (2002) - [ぷちぷちわんこ]
Prunkyupi (2002) - [プルルンキュピ]
Hoshinowaguma (2002) - [ホシノワグマ]
Doki Dokiy Chams (2003) - [ドキドキヤミーチャムズ]
Chibimaru (2003) - [ちびまる]
Chihuahua and his friends (2003) - [チワワとその仲間達]
Pannapitta (2003) - [パンナピッタ]
Sugar Banese (2004) - [シュガーバニーズ]
Charmy Kitty (2004) - [チャーミーキティ]
Chichaymonchan (2004) - [チッチャイモンチャン]
Fleurly Mue (2004) - [フルーリーミュー]
Kuromi (2005) - [クロミ]
Cinnamo Angels (2005) - [シナモエンジェルス]
Tenorikuma (2005) - [てのりくま]
A fluffy cat like a marshmallow (2005) - [マシュマロみたいなふわふわにゃんこ]
Best friends' story (2006)
Pankunchi (2007) - [ぱんくんち]
Lulo Romanic (2007) - [ルロロマニック]
Best Friends Story (2007) - [ベストフレンズストーリー]
My Sweet Piano (2007) - [マイ スウィート ピアノ]
Jewel Pet (2008) - [ジュエルペット]
Sugar Menuet (2008) - [シュガーメヌエット]
Cherry Cherry (2008) - [チェリーナチェリーネ]
Gnocchi & Penne (2009) - [ニョッキ&ペンネ]
Miss Bears Dream (2009) - [ミスベアーズドリーム]
Wish Memel (2010) - [ウィッシュミーメル]
Famboaru (2010) - [フランボアルゥルゥ]
Strawberry Man (2011) - [イチゴマン]
Honey Momo (2011) - [ハニーモモ]
Dark Grapeman (2011) - [ダークグレープマン]
Beeroid (2011) - [ビートロイド]
Show by Rock!! (2012)
Bonbon Ribbon (2012) - [ぼんぼんりぼん]
Phantom Thief Roppapp (2013) - [怪盗ロッパップ]
KIRIMI-chan. (2013)
Gudetama (2013) - [ぐでたま]
Sirirapper (2013) - [シリラッパー]
Sengo Prison (2013) - [センゴクプリズン]
I opened it. (2013) - [ひきだしあいた]
Aggressive Retsuko (2015) - [アグレッシブ烈子]
Kogimyun (2015) - [こぎみゅん]
Sanrio Men's (2015) - [サンリオ男子]
Shinkaizoku (2015) - [シンカイゾク]
I'm sorry for my teeth. (2015) - [歯ぐるまんすたいる]
Humming Mint (2015) - [ハミングミント]
Little Forest Ferro (2015) - [リトルフォレストフェロォ]
Lil Lil Fairil (2015) - [リルリルフェアリル]
Pinky Lil Rose & Rio Skypiece (2016) - [ピンキーリルローズ&リオスカイピース]
Rep. Pepe Pen (2016) - [ペペペペン議員]
Marumo Fubiyori (2017) - [まるもふびより]
Mükle Dreamy (2017) - [ミュークルドリーミー]
His next research student, Himeko Masima. (2018) - [となりの研究生マシマヒメコ。]
Howan-chan (2018) - [ほわんちゃん]
Devil Mint Kiryu (2019) - [デビルミント鬼龍]
Drimon Factory (2019) - [ドリモンファクトリー]
Warahibi! ( Warabi!) (2019) - [わらひび!]
Happy Danbui (2020) - [はぴだんぶい]
Beatcats (2020) - [ビートキャッツ]
I'm in a stle (2021) - [ぼさにまる]
Maimaimai Goen (2021) - [まいまいまいごえん]
It's so good. (2022) - [がおぱわるぅ]
Kumamiren (2022) - [クマミレン]
Pokkyo-kuden (2022) - [ぽっきょくてん]
Peta Petami Nirian (2022) - [ぺたぺたみにりあん]