we have already seen maid coffee, neko coffee and cosplay café, but did you know that there is also the Monster Café? That's right, in Tokyo's Harajuku neighborhood there is the Kawaii Monster Café which is a very different themed restaurant or cafe. For those who know the neighborhood of Harajuku, you know that it is famous for its unique colorful and crazy fashion. But those who enter the Kawaii Monster café are likely to be even more surprised.
When you enter the Kawaii Monster Cafe through the mouth of a giant monster, you are faced with a colorful, flashy, bright and unique space. Like most cafe restaurants, you are served by a girl. kawaii, who this time is dressed as a monster but is still kawaii. The food and drinks served are completely colorful and crazy looking like a work of art. The best thing is that here you can take pictures of the Monster Girls without worrying about paying absurd amounts like at the Maid Cafe. Here, absolutely everything is different and colorful, the ceiling, the bathroom, the tables and even the menu.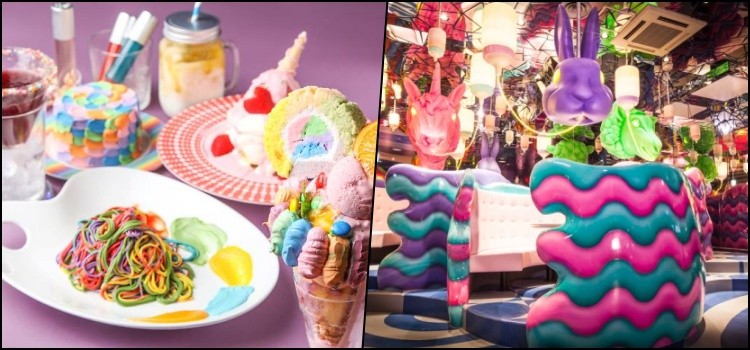 How did Kawaii Monster Cafe come about?
The Kawaii Monster Cafe is a restaurant designed by Sebastian Masuda, the person responsible for Kyary Pamyu Pamyu's crazy clips. He also owns a famous kawaii store in Harajuku called 6%DOKIDOKI. This restaurant, which is also a kind of nightclub, opened in the summer of 2015.
During the day there are shows and music performed by the Monsters Girls, during the night hotter shows usually happen. But you should prepare your pocket, because just like the Maid Cafe, this Monster Cafe is expensive, the food is expensive, everything is expensive. But the experience of witnessing this whole new world reminiscent of Alice, in addition to eating colorful and crazy foods, is worth it. Check out some of the areas at Kawaii Monster Cafe: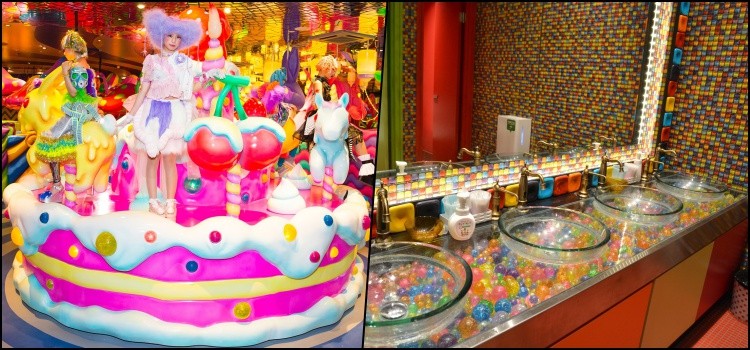 Disco Mushroom – A forest with a roof covered in poisonous mushrooms and colorful space plants;
Sweets go round – A giant cake that is the center of the Monster Cafe, a popular photo spot;
Milk Stand – The ceiling with massive heads of rabbits, sheep and unicorns with a bunch of baby bottles;
Experiment Bar – A bar surrounded by glowing and mysterious jellyfish along with other sea monsters;
The Monster Girls are called Baby, Dolly, Candy, Nasty and Crazy: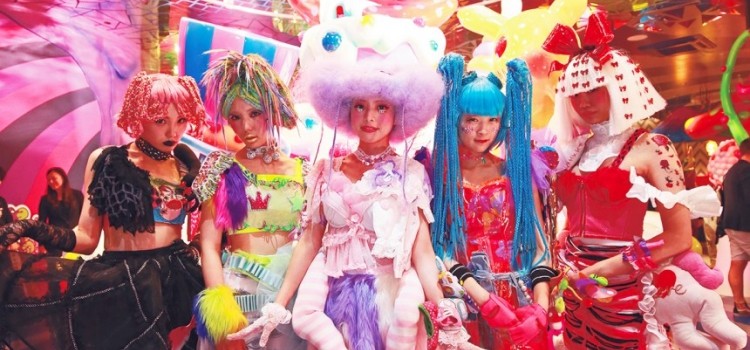 To get to this psychedelic restaurant you have to take the subway to Meijijingu-mae station or the train to Harajuku station:
Location : 4-31-10 Jingumae | 4F, YM Square Bldg, Shibuya 150-0001, Tokyo
Website : https://kawaiimonster.jp/
To learn more, watch the video of our friend Rodrigo Coelho and his gang from the sushi with farofa channel: