Those who live in Japan do not need to leave the country to experience cultures from other countries. Japan is full of diverse and rich tourist attractions from diverse cultures. In addition to neighborhoods, villages and theme parks inspired by other countries.
Not to mention the diversity of food that extends into a huge number of restaurants that serve food from all other countries, making it possible to get to know the cuisine of everyone.
In this article, we will see several places that will help you get to know the world's culture without having to leave Japan. Discover villages, parks and foreign places in Japan.
Little World – The World Inside Japan
Let's start by talking about a park where you can visit most countries at once. Next to Nagoya you will find this small park that is a piece of the world. At the entrance of Little World you can already find a museum, which at the time I went had an exhibition with all the civilization in the world.
In the park you travel through various locations that represent a piece of each country. Germany, Italy, Spain, Africa, Egypt and many other places in the world in just one. Each country's location has some architecture or building that resembles the country, as well as local products, clothing, costumes, and cuisine.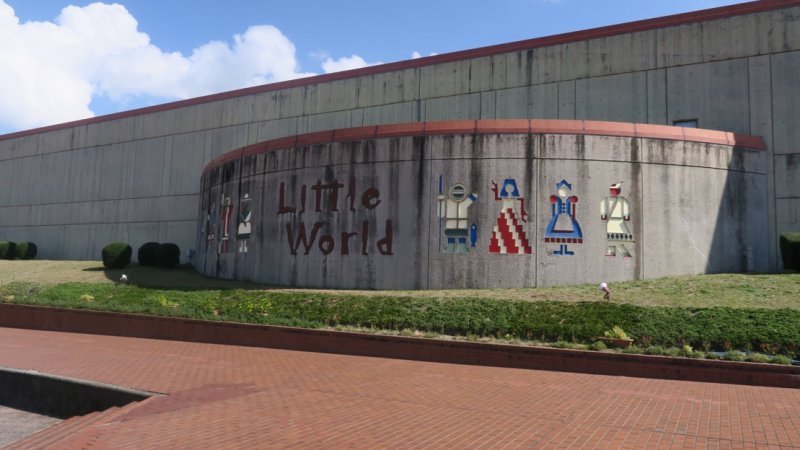 Little World is very big and offers different scenarios of the world. One day is not enough to enjoy the whole place, just at the entrance museum I spent hours watching the exhibition. We had to pass the park quickly in each country and still couldn't see them all.
Read too: Little World - Getting to know countries without leaving Japan
British hills Yumemi village – British villages in Japan
There are two villages in Japan that are very reminiscent of the UK. One of them is Yumemi Village, located in the Kameoka Mountains in Kyoto. The place is also known as Dreamton.
There you will find a set of restaurants, shops, and inns in a British environment different from Japan. You can also have the feeling of walking in the old streets of the United Kingdom visiting the British Hills.
The British Hills is a large site of about 70,000m² located in the village of Tenei in Fukushima. It's also a tourist district, so you can get around the UK without a passport.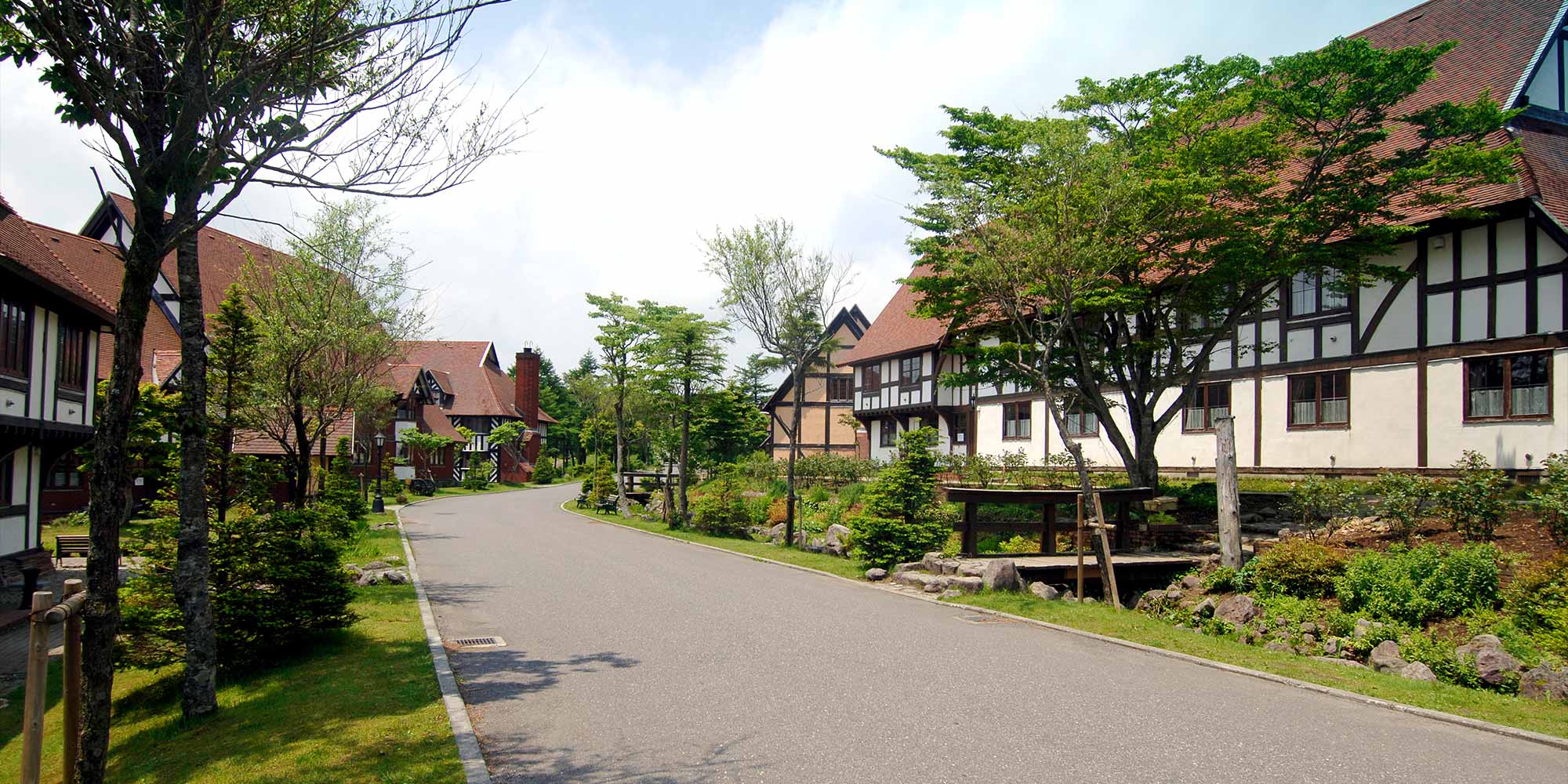 Niji-no-sato – Canada and Great Britain
In Izu province in the city of Shuzenji we have a place called Niji-no-sato that has some traditional Japanese villages and also another village in Great Britain called British Village.
In addition to the UK, Niji-no-sato has a Canada Village, a Fairy Garden, a Japanese Garden and two local and traditional Japanese villages.
Also read: Japanese Garden – Guide to the traditional gardens of Japan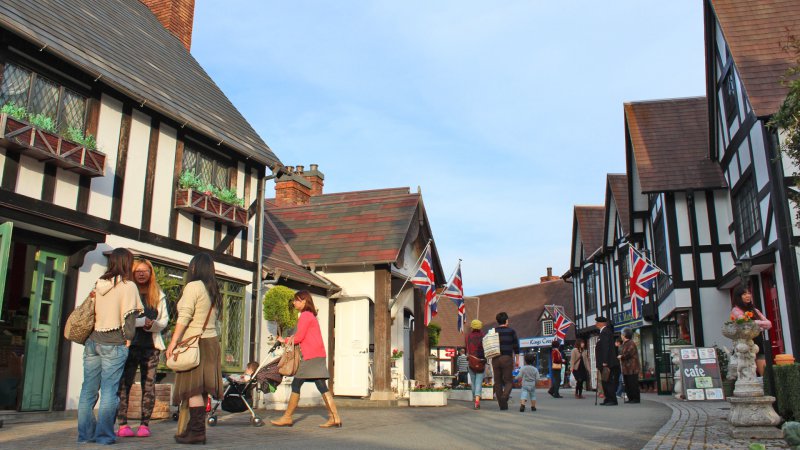 Mihama American Village in Okinawa
In Chatan in Okinawa Prefecture you will find an American Village full of shops, restaurants and supermarkets reminiscent of the West Coast of the USA. All products, stores and foods in the neighborhood focus on American Culture.
Read too: Okinawa - The multi-culture archipelago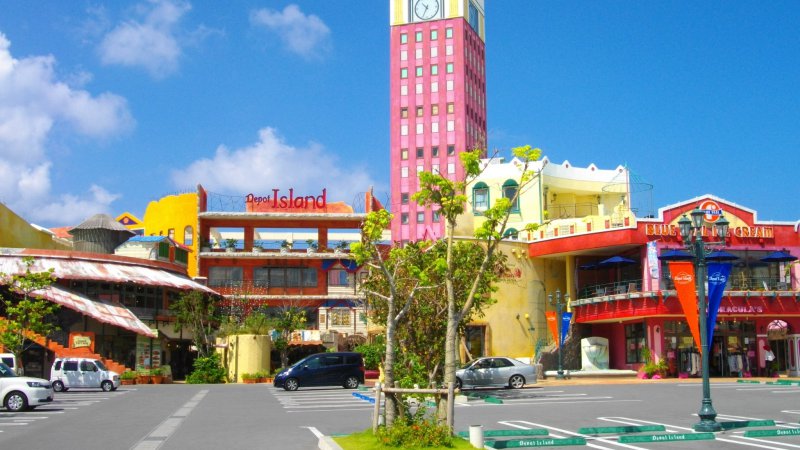 Villa Santorini from Greece in Kochi
Located in Tosa in the province of Kochi you will find a Resort Hotel based on the romantic village of Santorini located in Greece. A perfect place for those who want to enjoy a little of Greece in Japan.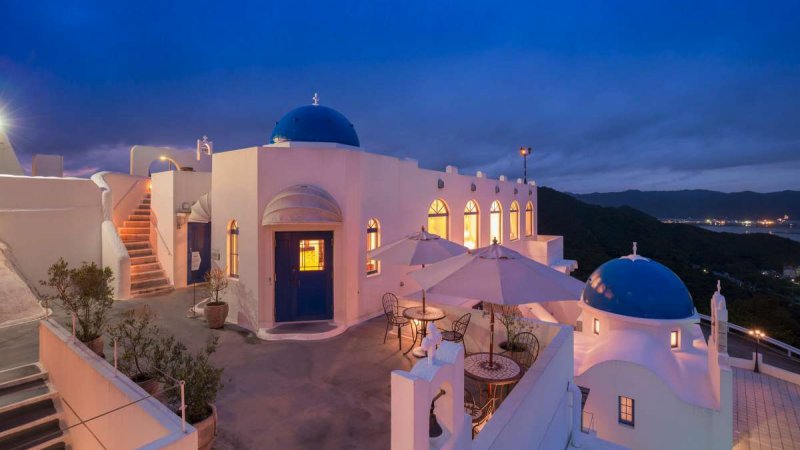 Shima Mediterranean Village of Spain in Mie
In the province of Mie there is a place called Shima Mediterranean Village which is a resort with Mediterranean theme inspired by the castles and Spanish regions of Castile, Sardinia and Andalusia.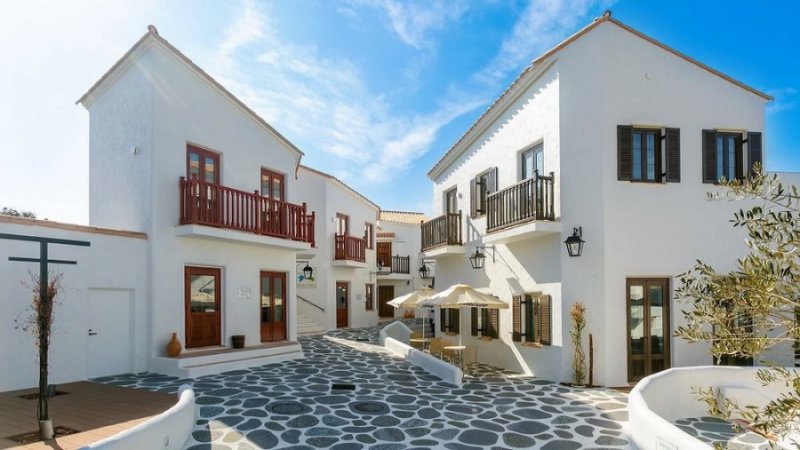 Sweden Hills – Sweden in Hokkaido
In Tobetsu in the Hokkaido region we find a small village that resembles the surroundings of Stockholm. About 500 people live in this village and many houses can be rented for vacations.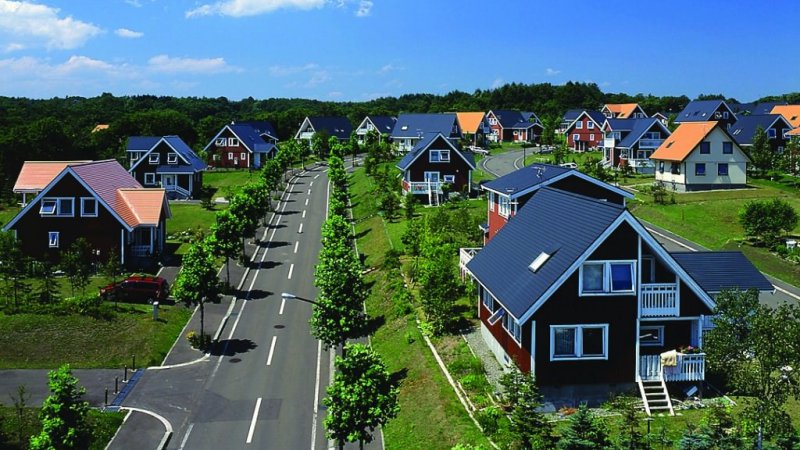 Germany in Japan – German Village and Blumen hugel
On the outskirts of Tokyo, in the province of Chiba, exactly in Sodegaura, we find a calm place, with gardens, a zoo, an amusement park and many facilities reminiscent of German architecture.
Another place that resembles Germany is Blumen Hugel located in Hino-cho in Shiga Prefecture. The place looks like a German farm and provides some food imported from Germany like cheese, breads, sausages and mainly the famous beer.
There are many other places that remind you of Germany in Japan, in Hamamatsu there is also a small square in the center of the city where you can eat a pretzel and drink a German beer.
Read too: Japan trip – Hamamatsu, planes, yakiniku and onsen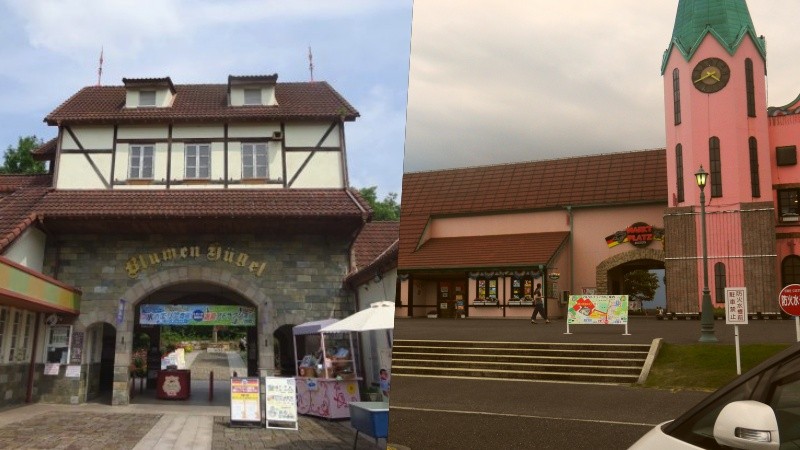 Netherlands at Huis Ten Bosch in Nagasaki
In the city of Sasebo in Nagasaki there is a Dutch theme park called Huis Ten Bosch with full-size Dutch buildings full of theaters, museums, shops, amusement park, restaurants, and a windmill.
The Netherlands has already had a lot of influence in the province of Nagasaki, where the two countries have maintained trade for several centuries. The place references one of the royal residences of the Dutch royal family in The Hague.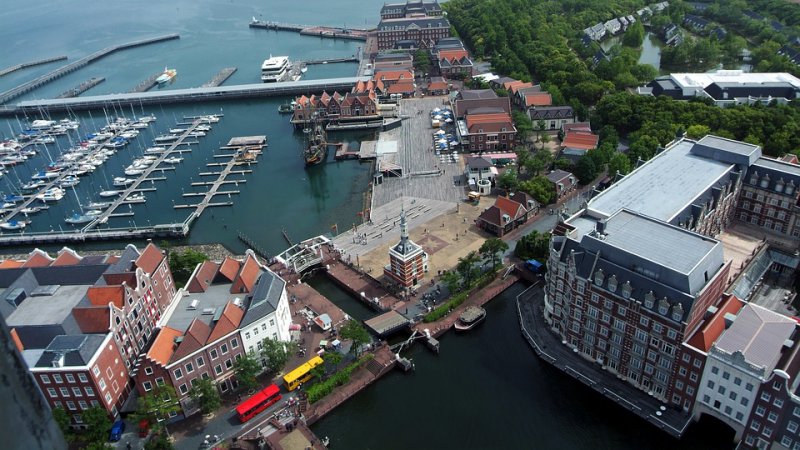 Scottish Lockheart Castle in Gunma
In Gunma province, we find a legitimate medieval Scottish castle. It was literally purchased by a Japanese actor named Masahiko Tsugawa and brought to Japan and rebuilt over a period of 6 years.
Its original construction was in Carlukena near Edinburgh. Nowadays, it is widely used in films, dramas and at wedding parties.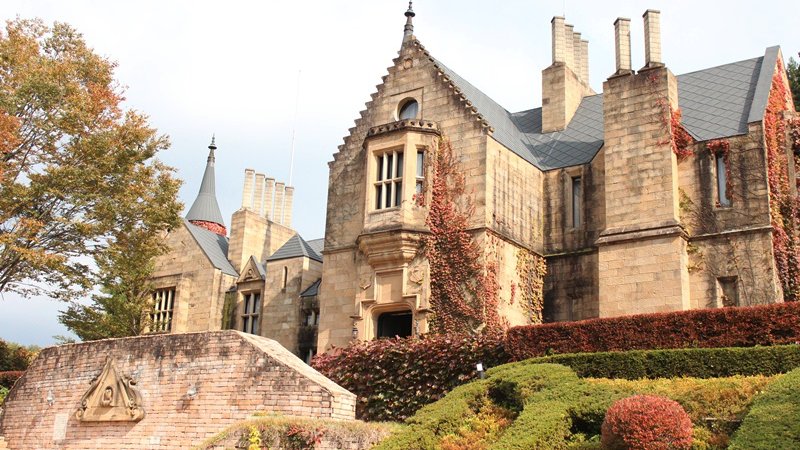 Denmark at Andersen Park in Chiba
Andersen Park is the recreation of a park with a Danish landscape from the 1800s. It is located in Funabashi in Chiba Prefecture. Here you will find Danish buildings, a windmill, museums and typical restaurants.
These are some places you can enjoy the world without leaving Japan. There are many others themed places around Japan. If you liked the article, don't forget to comment and share it with friends.