During my trip to Japan in September 2016 I was invited to spend 1 day in Hamamatsu. It was in this city that I had several experiences, like going to an onsen and witnessing the honesty of the Japanese. In this article I will tell you in detail this experience I had in the city of Hamamatsu.
For those who don't know, Hamamatsu (浜松市) is a city located in Shizuoka and is between Osaka and Tokyo. It has more than 800 thousand inhabitants and is known as the city of music. It is also famous for the amount of Brazilians, there are more than 18 thousand Brazilians living in Hamamatsu. One of the highlights is a harmonica-shaped building.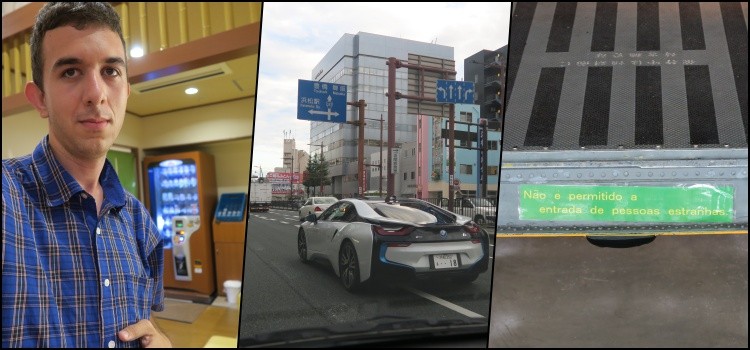 Arriving at Hamamatsu - Air Park
With total ease I took the Shinkansen from Osaka and met my friend Roberto. The first place he took me to see was the famous Hamamatsu air base called Hamamatsu Air Park. A great park, with a lot of exhibited planes, museum of planes and equipment, presentations in the sky, etc.
I remember one of the things that caught my attention is that the area base had information in English. There was a sign on the plane that I thought was funny, it said no strangers to enter. Do you mean that if the person is not strange, they will enter? This is what happens when a Japanese tries to write in English!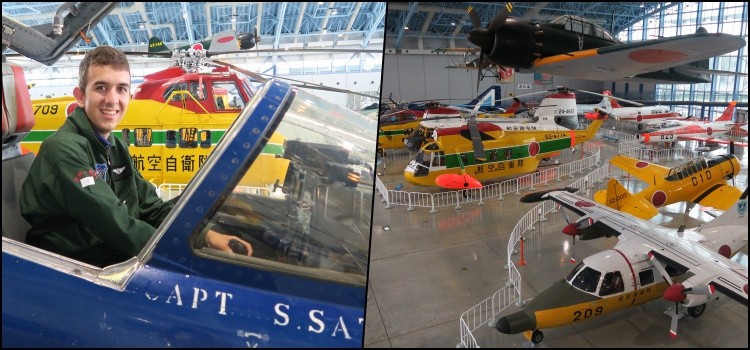 In this park you get to know a little about the history of Japanese aviation. You can also wear an air fighter pilot outfit, take pictures inside a plane and even fly a simulator. There are several types of aircraft, fighter models and warplanes. An essential tourist spot for anyone traveling in Hamamatsu, and best of all, it's completely free.
Yakiniku and Cable Car
While many imagine that meat in Japan is expensive. I went for lunch at the Yakiniku Stamina Taro where we pay only 1,000 yen (28 reais) to eat all you want for 2 hours, the famous japanese barbecue. Here you grill as much meat as you want on your table. It was a wonderful and delicious experience, the meat is so tender and dipped in the sauce it's delicious.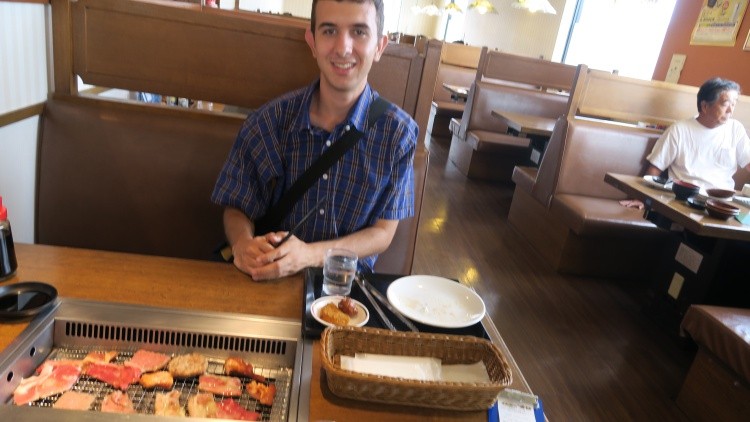 And it wasn't just meat, it also had sushi, noodles, ice cream, crepe and many other sweet and savory foods that we could prepare the way we wanted. The drink was also available, or if I remember there was a small fee of 200 yen. Something surprising, because whenever we go to the rodízio in Brazil, a glass of drink was almost half the price of the rodízio. It was at yakiniku that I confirmed that food in Japan is cheaper than in Brazil, even for the Brazilian salary.
After Yakiniku we went to the park Pal Pal to take a cable car called Kanzanji Ropeway. When going up the cable car we can witness the beauty of the lake hamanako, in this region we find several parks and attractions. The cable car takes us to Okusa Mountain where the music museum is located. The Mount Okusa observation deck provides a 360 degree view of the entire Hamamatsu region.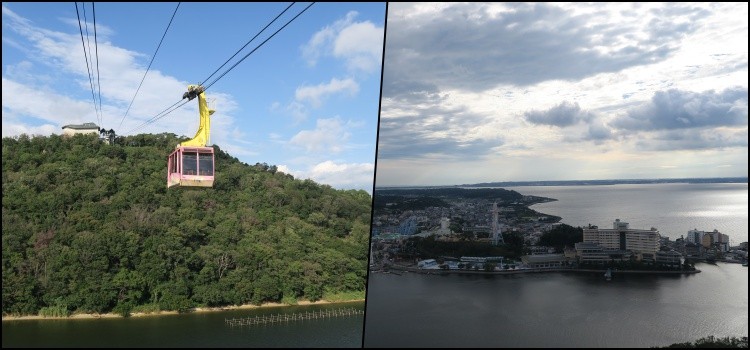 While in the park I realized that I had forgotten my passport bag inside the yakiniku, my calm friend told me not to worry because that was Japan. I was apprehensive because in the restaurant there were young foreigners with bad looks sitting at the door all the time. Luckily when I got back to the yakiniku the receptionist was desperate to return my stuff and was about to call the police.
Onsen and Gyoza
After all these events we went to a onsen. Of course, before we needed energy and we went after a Tonjiru (Miso with pork). We then went to Yufukei Shiori Onsen and we pay around 700 yen to enter and stay as long as you want. My friend said there was another better onsen called Kanzanji Onsen.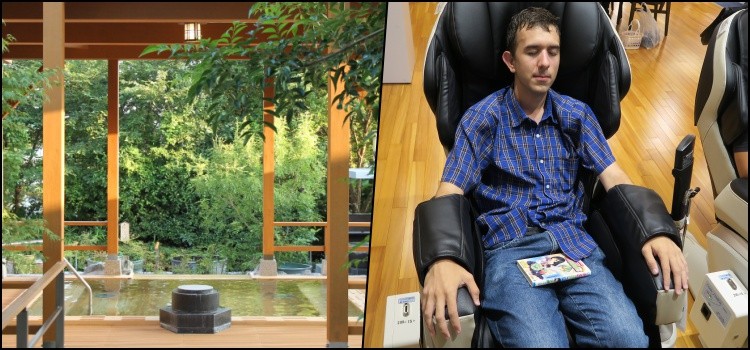 As it was my first time in an onsen, it's normal to feel that embarrassment. I didn't drop the washcloth when crossing from one pool to another. There are several different pools, with cold water, super hot, carbonated, electric, whirlpool and several others. It also had 3 types of sauna, the place was huge with many rest areas, huge collection of books and manga for you to pick up and read. There were massage chairs, you could also pay for massages and there was a thing that made me curious about the inner tube, but the price put me off.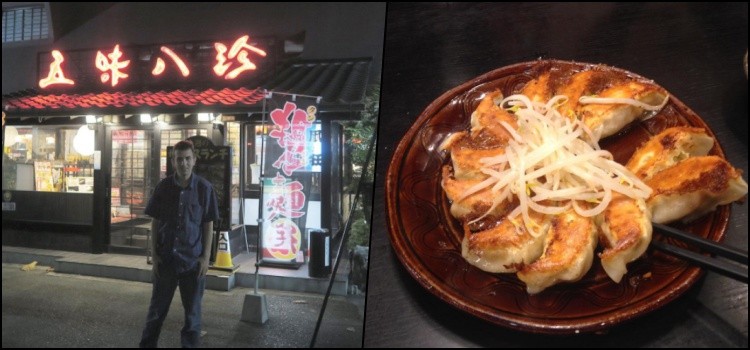 After this wonderful experience at an Onsen I went to recover my energies by going to the Gomihatchin Gyoza, eat the delicious gyoza which is a specialty of the city. After that this wonderful day ended and it became one of the best days of the trip. It might not sound all that exciting, but the yakiniku and onsen was one of the things I was most looking forward to. There are many other things I could have done in Hamamatsu, but I had to leave early the other day, so I hope to be able to go back to this and the thousands of other fun cities in Japan soon.