Ever wonder how much dental care costs in Japan? Is it expensive? Does the Japanese health plan cover dental treatment? In this article, we are going to talk about the costs of a dentist in Japan.
Is it true that the Japanese don't like dentists?
You've probably heard widespread reports that Japanese people don't have good oral health and don't usually wear braces to straighten their teeth due to the high cost of dentists in Japan.
This is kind of a mistake, as there is a saying that there are more dental offices than convenience stores in japan. Of course this is not true, but yes, there are many dentists in Japan, some of them affordable.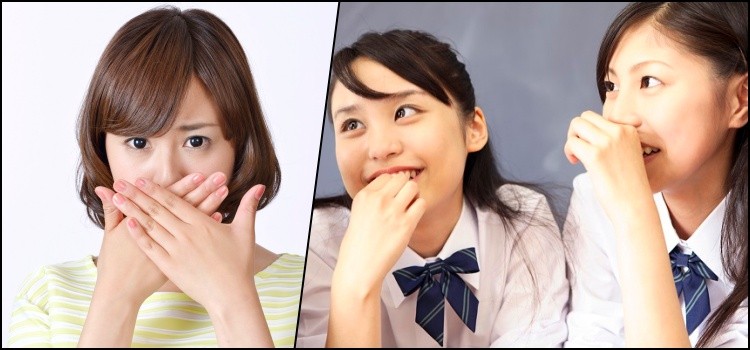 There are also situations in Japanese culture that end up aggravating the oral health of the Japanese, such as missed fluorine in water and in toothpaste. Anyway, dentists in Japan are not what people say.
In fact, most countries, especially in Europe, do not care as much about oral health and appearance as Brazilians do. This is much more related to a cultural view than the price and cost of treatment.
Many Japanese have a heavy routine in factories, due to lack of time, they end up neglecting oral health. This also happens in Brazil, where most go many years without doing a simple cleaning.
Are dentists in Japan really expensive?
Another misconception is that Japanese health insurance does not cover dentists and dental treatment. That's a lie, the shakai hoken most of the time it covers 70% of dental expenses depending on age and treatment.
Most Japanese dentists accept health insurance, few do not. Health insurance just doesn't cover orthodontics, that is, braces and correction of teeth, in addition to other things involving aesthetics such as whitening.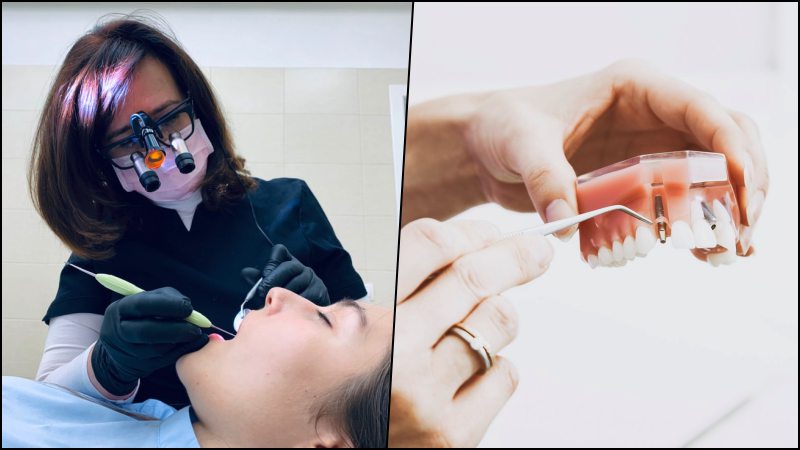 In fact, many countries do not cover dental care at all. This makes dentists in Japan much cheaper than in several first world countries. You can also opt for an invisible aligner for crooked teeth, like Byte.

You can check an interesting article on byte reviews before and after.
Tooth extraction, cleaning, root canal and filling in Japan are cheaper than in Brazil. It's not my fault if there are foreigners who don't pay the shakai hoken and then they keep saying that dentists in Japan are expensive.
How do Dentists in Japan work?
Unlike Brazil, Japan uses a points system to generate the total cost of treatment. Anything involved, tools, materials, strength, and action used generates a point that is converted into costs.
The first appointment at the Dentist can cost between 2300 and 5000 yen. With health insurance, the consultation can cost less than 1000 yen. Even if nothing is done, the Japanese even charge for a recommendation. When visiting the dentist, a consultation fee is almost always paid regardless of treatment.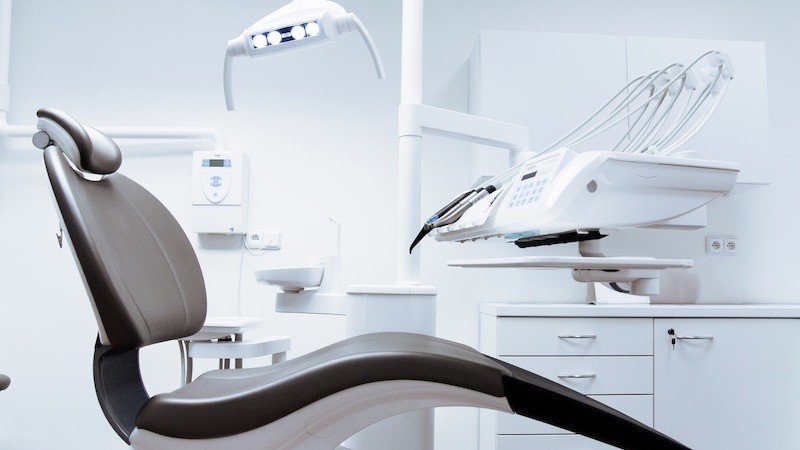 Aside from the aforementioned braces and whitening, health insurance doesn't cover things like ceramic and gold fillers and coatings. Insurance covers plastic dentures, but not other materials.
The cost of treatment also depends on the stage and symptom of the problem. As already mentioned, the Japanese charge for everything involved in the treatment process, so the sooner you see a dentist, the less money you will spend.
Teeth Cleaning in Japan may or may not be covered by the Shakai Hoken. This will depend on whether you are cleaning to eliminate problems or avoid them. Insurance does not cover anything involving aesthetics.
How to see a dentist in Japan?
Some dentists and hospitals in Japan accept appointment without appointment. Still, we highly recommend that you make an appointment with the dentist in advance, either online or on site.
There are Brazilian dentists or dentists who work in English. They are usually more expensive, but it may be more advantageous to look for these places, especially if you are not fluent in the Japanese language.
When visiting the dentist, you must present your Health Card at the reception and fill out the medical interview sheet. After the exam, make the payment to receive your receipt, prescription, and certificate.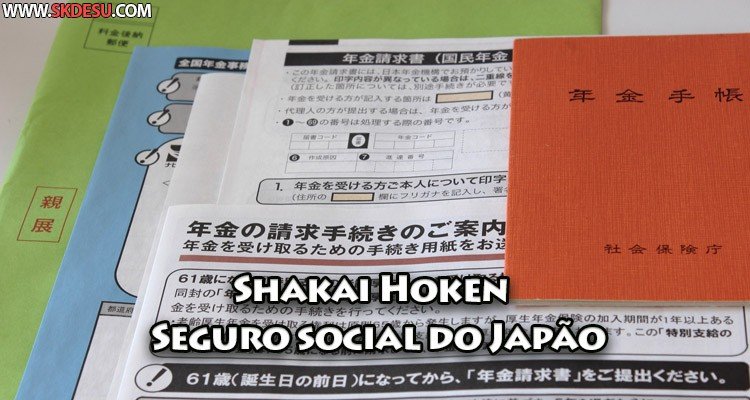 Keep in mind that in addition to cosmetic treatments, health insurance in very rare cases may not cover certain types of materials and tools used in dental treatment.
Do a lot of research on the price list of several offices in Japan to know where you want to have your treatment. Make sure the location accepts shakai hoken and see whether or not the prices are at the discount of 70%.
How much does a dentist cost in Japan?
Prices can vary a lot, so the values mentioned below are just estimates for some places. Regardless of whether or not you use health insurance, you can spend about:
0 to 1,500 yen for technical toothpaste and brush recommendations;
1500 to 2500 yen per resin filling;
1,500 to 60,000 yen for fillings and inlays;
3,000 to 150,000 yen for crowns or false teeth;
5,000 to 900,000 yen for extractions, implants, bridges and dentures;
Below are some treatments covered by the shakai hoken already discounted:
700 to 2,000 yen – Dentist visit fee;
3,000 yen – Dental examination with a subjective symptom;
1,500 to 3,000 yen – Treatment for a decayed tooth (beginning);
2,000 to 10,000 yen – Treatment for a decayed tooth;
7,000 to 20,000 yen – Treatment of a severely decayed tooth;
1,500 to 3,000 yen – Tooth extraction (straight eruption);
2,500 to 4,000 yen – Tooth extraction (slightly impacted):
3000 yen – Basic treatment for gum disease;
Below we have another general price list for dental treatments with and without the shakai hoken:
Responsive Table: Scroll the table to the side with your finger >>
| | | |
| --- | --- | --- |
| Dental Treatment | Preço com desconto | Preço sem desconto |
| initial gum inspection | 600 a 3.000 | 2.000 a 20.000 |
| scale (tartar cleaning) | 750 a 900 | 2.500 a 8.000 |
| tooth root planing | 180 a 220 | 600 a 5.000 |
| periodontal surgical treatment | 3.000 a 5.000 | 10,000 a 150,000 |
| periodontal regeneration therapy | Sem desconto | 30,000 a 150,000 |
| plastic denture | 10.000 a 20.000 | 20.000 a 60.000 |
| gold or alloy dentures | Sem desconto | 150.000 a 600.000 |
| transplant | 7.000 a 10.000 | 20.000 a 50.000 |
| DIY homemade whitening 12 teeth | Sem desconto | 20.000 a 50.000 |
| tooth whitening in clinic | Sem desconto | 2.000 a 10.000 |
| hypersensitivity | 150 | 1.000 a 2.000 |
| treatment against bruxism | 5.000… | 50.000 a 1.000.000 |
| temporomandibular treatment | 8.000 a 80.000 | 50.000 a 5.000.000 |
| implant | Sem desconto | 150.000 a 500.000 |
| partial dentures | 5.000 a 13.000 | 150.000 a 500.000 |
| bridge | 20.000 a 40.000 | 150.000 a 900.000 |
| crown | 3.000 a 5.000 | 20.000 a 150.000 |
How much does orthodontic treatment cost in Japan?
The biggest reason there are so many Japanese people with crooked teeth is the high cost of orthodontic treatment in Japan. Usually the treatment is charged in full instead of monthly fees as in Brazil.
An orthodontic treatment or braces in Japan can easily fetch 500,000 yen and still have a consultation fee of at least 1,500 yen per month. Not to mention other additional expenses.
In some clinics, they charge only for complete treatment. Even if there is a need to use other equipment and materials, the value does not change from that defined in the treatment.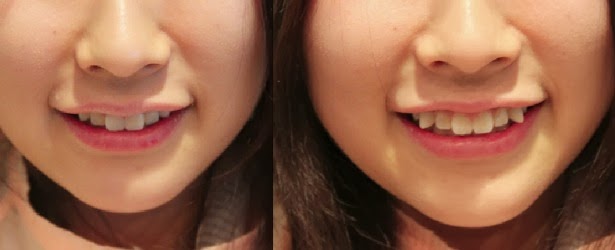 If you want to use a device in Japan, be prepared to spend up to 1,000,000 yen or more. While in USA we spend about 1000 USD for a complete orthodontic treatment, in Japan it can exceed 6000 USD.
Despite being unrealistic, we must take into account that the Japanese salary is 7x higher. Before jumping to conclusions, you might want to consult some dentists in Japan and clear your doubts regarding orthodontic treatments.
Dental and treatment vocabulary in Japanese
To end the article, we will leave a list of words related to dentists and teeth. I hope you enjoyed this article. If you liked it, share it and leave your comments. Thank you and see you next time!
Responsive Table: Scroll the table to the side with your finger >>
| | | |
| --- | --- | --- |
| Portuguese | Romaji | Japanese |
| channel | ha no konkanchiryou | 歯の根管治療 |
| caries | mushiba | 虫歯 |
| whitening | howaitoningu | ホワイトニング |
| tooth | ha | 歯 |
| front tooth | maeba | 前歯 |
| bottom tooth | okuba | 奥場 |
| wisdom tooth | oyashirazu | 親知らず |
| wisdom tooth | oyashirazu | 親知らず |
| Toothbrush | haburashi | 歯ブラシ |
| extraction | basshi | 抜歯 |
| extraction | hawo nuku | 歯を抜く |
| gargle | ugai | うがい |
| gum | haguki | 歯ぐき |
| gingivitis | shikon'en | 歯根炎 |
| dental filling | hano tsumebutsu | 歯の詰め物 |
| budget | shikachiryouyosann | 歯科治療予算 |
| bridge | kakōshi | 加工歯 |
| bridge | buriichi | ブリーチ |
| Tartarus | shiseki | 歯石 |
| root canal treatment | hano konkanchiryō | 歯の根管治療 |