Do you know the biggest night entertainment center in Japan? Located in Tokyo in the Shinjuku district is one of the hottest and most dangerous neighborhoods in Japan, the famous Kabukicho. This is where the biggest red light center in Japan is located, that is, a place full of nightclubs, hostess, bars, srtip clubs, motels, prostitution and full of strange and dangerous people.
Kabukicho is a popular tourist spot among Japanese and foreigners alike, whether you're a pervert looking for entertainment, or just want to dance and enjoy the thousands of healthy attractions that the neighborhood offers.
The variety of establishments in Kabukicho is not just about brothels, in fact it is the perfect place for anyone looking for fun. In this article, we will highlight several interesting points and reasons for you to visit this curious and colorful neighborhood.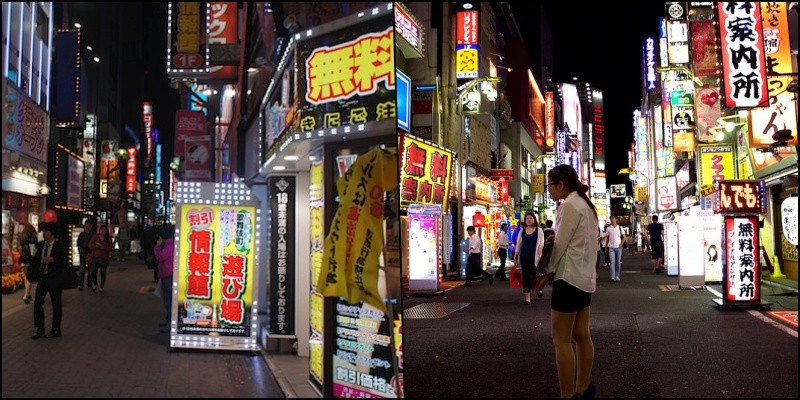 It is worth remembering that this neighborhood and several other neighborhoods that are active at night, have establishments managed by the Yakuza. That's not a big concern, the dangers of the night districts turn out not to be caused by Yakuza members, just be smart. In fact, the Yakuza value the order of their establishments and work together with the police to keep the peace.
Kabukicho Highlights
In Shinjuku we can find several karaokes, arcades, pachinko, restaurants and especially dance clubs. One of the most popular hotspots is Golden Gai, a small alley with over 300 izakaya bars and restaurants. Another similar, darker street is Piss Alley, also known as Memory Lane.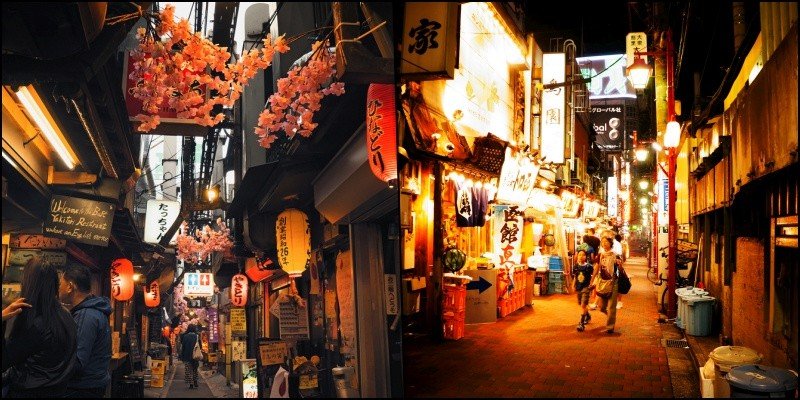 Robot Restaurant - One of the most striking points of Kabukicho, a place full of lights, neon and flashing signs, where they offer shows full of luminous robots, girls dressed in character with lots of dance and vibrant music. A perfect place for those who want healthy fun from another world, but need to pay around 8,000 yen. Despite the name, this doesn't look like a restaurant.
In case you are looking for another themed restaurant, try the next one called lockup. There you find corridors with sirens and alarms. Monsters and zombies serves their food and drink which is also themed with eyeballs and chemical containers. In kabukicho you will also find the famous Hotel Gracery where you can find a head of Godzilla giant at the top.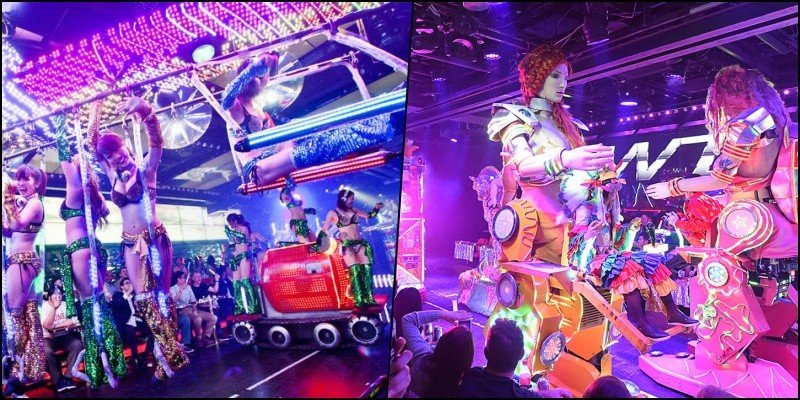 In Kabukicho you will also find the Samurai Museum, a place with several rooms showing different samurai eras and many related details and artifacts. Here you also have the opportunity to dress up in period attire. Another themed place is the Ninja Trick House, a 30-minute tour of a ninja environment, where you can learn more about ninja culture and take photos with ninjas.
Nightlife in the Kabukicho neighborhood
There are many hostesses or clubs where you chat with girls or boys. Another very popular and light thing is the karaoke bar, where you can sing and interact with random people without being in a closed room like in traditional karaoke.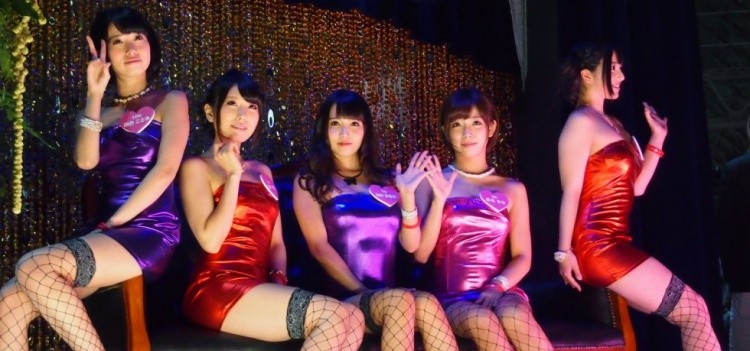 It's worth remembering that strip clubs often hire Filipino, Thai and Vietnamese workers, so it can be difficult to find authentic Japanese. Another option for perverts on duty is the Oppai Club, the name suggests it all, you pay to talk to a girl while having freedom with her breasts… TT
These are some of the attractions of Kabukicho and the surroundings of Shinkuku. Know another place that wasn't mentioned? We appreciate the comments and shares. Before visiting these places, we recommend our tips for a nightlife in Japan.