Anime is wonderful, but sometimes long with multiple seasons and many episodes. Looking for something quick to introduce to a friend or family? Or Do you simply want to watch the anime movies that exist? This article is for you!
In this article, we are going to share the best anime movies and then a complete list with 99% of the anime movies or Japanese animation movies released so far ordered by rating, popularity and year of release.
through this list you will be able to find the name of the movie of the particular anime you are looking for or all the movies of a year. This list of anime movies is very large, so we recommend using your browser's locator (CTRL+F).
Kimi no na Wa - Your Name
Nothing better than starting the article by quoting one of the best anime movies of all time, the famous and magnificent Kimi no na wa. A film that was tremendously successful in 2016 and broke several box office rankings. A beautiful story by Makoto Shinkai.
Mitsuha and Taki are two strangers who live completely different lives. But when Mitsuha makes a wish to leave her mountain town and for the bustling city of Tokyo, they bond in a bizarre way.
She dreams that he is a boy living in Tokyo, while Taki dreams that he is a girl from a rural town he has never been to. What does their new connection mean? And how will that unite them? See one of the most beautiful animations of all time!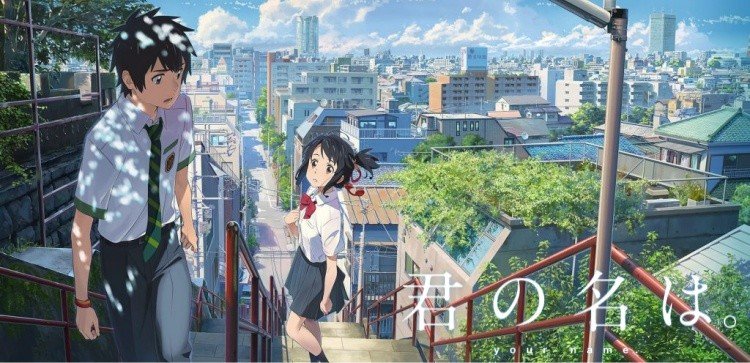 Koe no Katachi - A Silent Voice
The second most popular anime film after Kimi no na Wa, a drama anime which tells the story of a boy upset with life and a deaf girl. It may disappoint those who expect a romance, but the story is great and promises.
After transferring to a new school, a deaf girl, Shouko Nishimiya, is bullied by the popular Shouya Ishida. As Shouya continues to bully Shoko, the class turns their backs on him. Shouko transfers and Shoya grows up as an outcast. Alone and depressed, the repentant Shouya finds Shouko to make amends.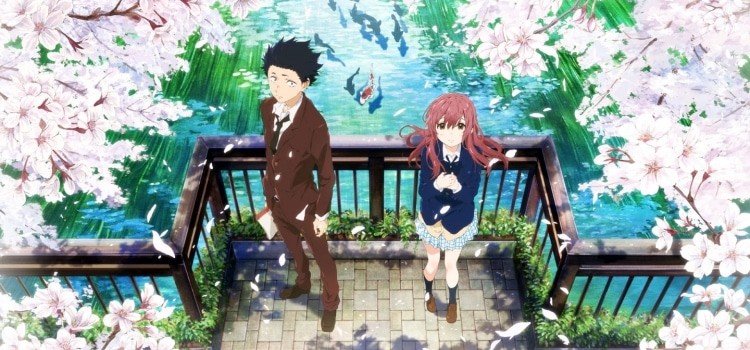 Sen to Chihiro no Kamikakushi
a classic of Ghibli Studios known in Brazil as the Voyage of Chihiro. In the film, the protagonist Chihiro and her family are on their way to their new home when they discover an abandoned amusement park.
After Chihiro's family mysteriously turns into pigs, she is thrust into a surreal world of magic and fantasy. Join her as she struggles to survive in the bathhouse of the gods, ruled by an evil witch who has stolen not only her name, but her way back to the real world.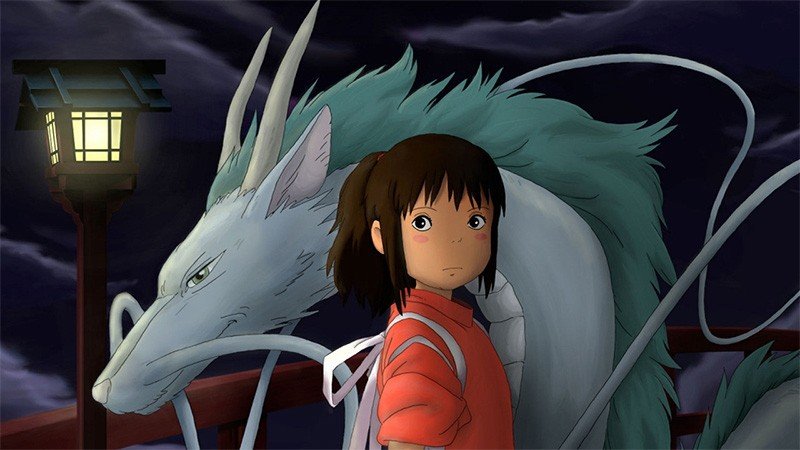 The artigo is still half finished, but we recommend opening it to read the following later:
Ookami Kodomo no Ame to Yuki
Hana was a student before she was a mother. She was bright and beautiful, and her future held countless possibilities. Then she met a man, who was a wolf, and together they formed a family.
Hana loved her mate fiercely, but fate took him away from her, leaving her alone with two unusual children she didn't know how to raise. Afraid of being discovered, Hana and her wolf children fled to the countryside to build a new life.
Raising her little wild things was an adventure. This left Hana bruised, scratched, exhausted and blissfully overwhelmed as her pups grew stronger and wandered further each day. This is a mother's journey.
Teach your children to chase their dreams – and smile through your tears as they disappear into the world in search of who they will be. Hana wasn't always a mother, but she was always what she was supposed to be.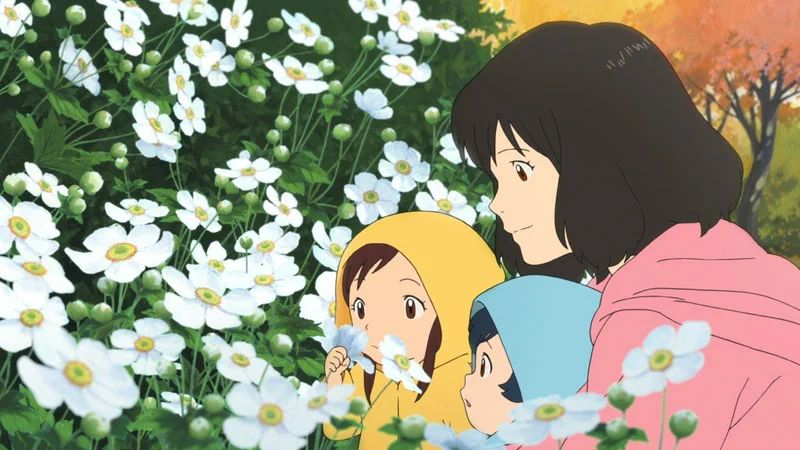 Kimi no Suizou wo Tabetai
A very captivating, interesting and unexpected ending anime film. It shows the change of the protagonist who leads a monotonous and boring life, how his growth took a while and how it affected his life.
An unnamed protagonist finds a diary in a hospital one day. The diary belongs to his classmate, a girl named Sakura Yamauchi, who is revealed to be terminally ill with her pancreas and has only a few months to live.
Sakura explains that the protagonist is the only person besides his family who knows about his condition. The protagonist promises to keep Sakura's secret. Despite their completely opposite personalities, the protagonist decides to stay together with Sakura during her final months.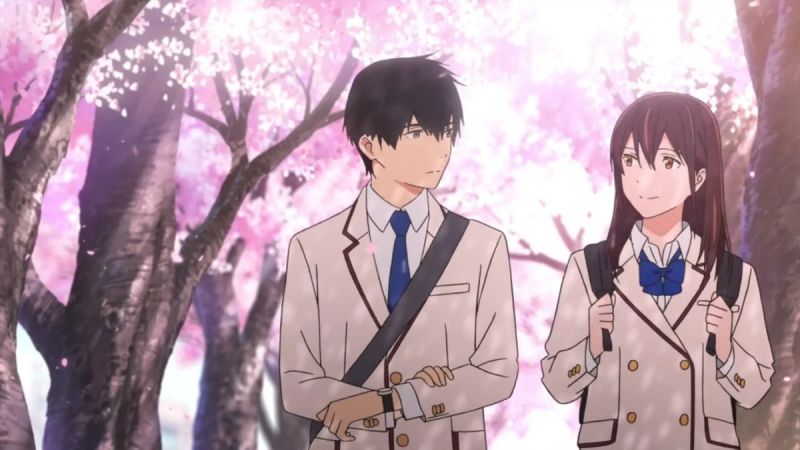 Japanese anime movie list
I hope you like these Japanese animation movies, that this list will be of use to anything you are looking for. Thanks! We appreciate the comments and shares!
Responsive Table: Scroll the table sideways with your finger >>
| | |
| --- | --- |
| Anime movie name | Year |
| your name. | 2016 |
| The Silent Voice | 2016 |
| Gintama Kanketsu-hen: Yorozuya yo Eien Nare | 2013 |
| Spirited Away | 2001 |
| Wolf Children | 2012 |
| Rascal Does Not Dream of a Dreaming Girl | 2019 |
| Howl's Moving Castle | 2004 |
| Princess Mononoke | 1997 |
| Kizumonogatari Movie 3: Reiketsu | 2017 |
| Mushishi Zoku Shou: Suzu no Shizuku | 2015 |
| Luo Xiao Hei Zhan Ji Movie | 2019 |
| KonoSuba – God's blessing on this wonderful world! Movie: Legend of Crimson | 2019 |
| I Want to Eat Your Pancreas | 2018 |
| The Disappearance of Haruhi Suzumiya | 2010 |
| Weathering With You | 2019 |
| The Garden of Sinners Movie 5: Paradox Paradigm | 2008 |
| Hotarubi no Mori and | 2011 |
| Kizumonogatari Movie 2: Nekketsu | 2016 |
| Natsume's Book of Friends Movie: Ephemeral Bond | 2018 |
| Steins;Gate Movie: Load Region of Deja Vu | 2013 |
| Violet Evergarden: Eternity and the Auto Memory Doll | 2019 |
| The Boy and the Beast | 2015 |
| Youjo Senki: Saga of Tanya the Evil Movie | 2019 |
| Legend of the Galactic Heroes: Die Neue These Second 3 | 2019 |
| The Garden of Sinners Movie 7:......Not Nothing Heart. (Murder Speculation Part B) | 2009 |
| Fate/stay night: Heaven's Feel II. lost butterfly | 2019 |
| Gintama: Shinyaku Benizakura-hen | 2010 |
| My Hero Academia Movie 2: Heroes: Rising | 2019 |
| No Game No Life: Zero | 2017 |
| Black Butler: Book of the Atlantic | 2017 |
| Evangelion: 2.0 You Can (Not) Advance | 2009 |
| One Piece Movie 10: Strong World | 2009 |
| Made in Abyss Movie: Dawn of the Deep Soul | 2020 |
| Makeup: When the Promised Flower Blooms | 2018 |
| Nausicaa of the Valley of the Wind | 1984 |
| Zoku Owarimonogatari | 2018 |
| Grave of the Fireflies | 1988 |
| My Neighbor Totoro | 1988 |
| Doukyuusei | 2016 |
| Sword of the Stranger | 2007 |
| Tengen Toppa Gurren Lagann: Lagann-hen | 2009 |
| Legend of the Galactic Heroes: Die Neue These Second 2 | 2019 |
| The Girl Who Leapt Through Time | 2006 |
| Quan Zhi Gao Shou Movie: For the Glory | 2019 |
| One Piece Movie 14: Stampede | 2019 |
| Haikyuu!! Movie 4: Battle of Concepts | 2017 |
| Cowboy Bebop: The Movie | 2001 |
| Summer Wars | 2009 |
| Kizumonogatari Movie 1: Tekketsu | 2016 |
| K-On! movie | 2011 |
| Kuroko's Basketball: Last Game | 2017 |
| Dragon Ball SuperMovie: Broly | 2018 |
| One Piece Film: Z | 2012 |
| Time of Eve Movie | 2010 |
| Haikyuu!! Movie 3: Talent and Sense | 2017 |
| Detective Conan Movie 20: The Darkest Nightmare | 2016 |
| Puella Magi Madoka Magica the Movie Part 2: Eternal | 2012 |
| Detective Conan Movie 14: The Lost Ship in the Sky | 2010 |
| Fate/stay night: Heaven's Feel I. presage flower | 2017 |
| Made in Abyss: Hourou Suru Tasogare | 2019 |
| Tokyo Godfathers | 2003 |
| Berserk: Golden Age Arc III - The Advent | 2013 |
| Omae Umasou da na Movie | 2010 |
| In This Corner of the World | 2016 |
| Saekano: How to Raise a Boring Girlfriend Fine | 2019 |
| Puella Magi Madoka Magica the Movie Part 3: Rebellion | 2013 |
| My Hero Academia The Movie: Two Heroes | 2018 |
| Code Geass Movie: Lelouch of the Re;surrection | 2019 |
| redline | 2009 |
| Detective Conan Movie 6: The Phantom of Baker Street | 2002 |
| Girls und Panzer der Film | 2015 |
| Whisper of the Heart | 1995 |
| Inverted Patem | 2013 |
| Trigun: Badlands Rumble | 2010 |
| The House of Small Cubes | 2008 |
| Laputa: Castle in the Sky | 1986 |
| The Garden of Sinners Movie 3: Ever Cry, Never Life. (Remaining Sense of Pain) | 2008 |
| Psycho-Pass 3: First Inspector | 2020 |
| When Marnie Was There | 2014 |
| Ghost in the Shell: Stand Alone Complex – Solid State Society | 2006 |
| Detective Conan Movie 13: The Raven Chaser | 2009 |
| Beyond the Boundary Movie: I'll Be Here - Future | 2015 |
| Ghost in the Shell: Stand Alone Complex - The Laughing Man | 2005 |
| Detective Conan Movie 15: Quarter of Silence | 2011 |
| Code Geass: Lelouch of the Rebellion III - Glorification | 2018 |
| Detective Conan Movie 18: The Sniper From Another Dimension | 2014 |
| Kiki's Delivery Service | 1989 |
| promare | 2019 |
| Millennium Actress | 2001 |
| Legend of the Galactic Heroes: Die Neue These Second 1 | 2019 |
| Love, Chunibyo & Other Delusions! Movie: Take On Me | 2018 |
| Berserk: Golden Age Arc II - The Battle for Doldrey | 2012 |
| The Tale of the Princess Kaguya | 2013 |
| One Piece Film: Gold | 2016 |
| Magical Girl Lyrical Nanoha: The Movie 2nd A's | 2012 |
| Broken Blade Movie 4: The Land of Calamity | 2010 |
| Evangelion: 1.0 You Are (Not) Alone | 2007 |
| Made in Abyss: Tabidachi no Yoake | 2019 |
| Non Non Biyori Movie: Vacation | 2018 |
| Legend of the Galactic Heroes: Overture to a New War | 1993 |
| Puella Magi Madoka Magica the Movie Part 1: Beginnings | 2012 |
| JoJo's Bizarre Adventure: Phantom Blood | 2007 |
| Ghost in the Shell | 1995 |
| Detective Conan Movie 8: Magician of the Silver Sky | 2004 |
| Bungou Stray Dogs Movie: Dead Apple | 2018 |
| The Secret World of Arrietty | 2010 |
| The Garden of Words | 2013 |
| Detective Conan Movie 23: The Fist of Blue Sapphire | 2019 |
| Ghost in the Shell: Stand Alone Complex - Individual Eleven | 2006 |
| The Garden of Sinners Movie 4: Garan-no-Dou. (The Hollow Shrine) | 2008 |
| Broken Blade Movie 5: The Gap Between Life & Death | 2011 |
| Detective Conan Movie 5: Countdown to Heaven | 2001 |
| Broken Blade Movie 3: Scars from an Assassin's Blade | 2010 |
| Code Geass: Lelouch of the Rebellion I - Initiation | 2017 |
| Detective Conan Movie 3: The Last Magician of the Century | 1999 |
| Sekai-ichi Hatsukoi: Yokozawa Takafumi no Baai | 2014 |
| The Anthem of the Heart | 2015 |
| The Garden of Sinners: Recalled Out Summer | 2013 |
| Oshie to Tabi Suru Otoko | 2018 |
| Thunderbolt Fantasy Movie 2: Bewitching Melody of the West | 2019 |
| Night is Short, Walk On Girl | 2017 |
| The Wind Rises | 2013 |
| High Speed! -Free! Starting Days- | 2015 |
| Detective Conan Movie 19: The Hellfire Sunflowers | 2015 |
| Kimi dake ni Motetainda | 2019 |
| Gurren Lagann Movie 1: Childhood's End | 2008 |
| From Up On Poppy Hill | 2011 |
| Major Movie: Yuujou no Winning Shot | 2008 |
| Ghost in the Shell 2.0 | 2008 |
| The Garden of Sinners Movie 2:...And Nothing Heart. (Murder Speculation Part A) | 2007 |
| Lupine III vs Detective Conan: The Movie | 2013 |
| Detective Conan Movie 10: The Private Eyes' Requiem | 2006 |
| Free! -Take Your Marks- | 2017 |
| Initial D Legend 3: Dream | 2016 |
| death billiards | 2013 |
| Broken Blade Movie 2: The Path of Separation | 2010 |
| Ne Zha | 2019 |
| Legend of the Galactic Heroes: My Conquest is the Sea of Stars | 1988 |
| Girls und Panzer: Saishuushou 2 | 2019 |
| Broken Blade Movie 6: Fortress of Lamentation | 2011 |
| Detective Conan Movie 22: Zero The Enforcer | 2018 |
| Okko's InnMovie | 2018 |
| Detective Conan Movie 4: Captured In Her Eyes | 2000 |
| Initial D Legend 2: Racer | 2015 |
| Psycho-Pass SS: Case. 3 - Onshuu no Kanata ni | 2019 |
| Berserk: Golden Age Arc I - The Egg of the King | 2012 |
| Haikyuu!! Movie 1: Owari to Hajimari | 2015 |
| Initial D Legend 1: Awakening | 2014 |
| paprika | 2006 |
| Initial D Third Stage | 2001 |
| Detective Conan Movie 16: The Eleventh Striker | 2012 |
| Psycho-Pass: The Movie | 2015 |
| Perfect Blue | 1998 |
| Sekai-ichi Hatsukoi: Valentine-hen | 2014 |
| Stand by Me Doraemon | 2014 |
| Interstella 5555 - The 5tory of the 5ecret 5tar 5ystem | 2003 |
| Neon Genesis Evangelion: The End of Evangelion | 1997 |
| Overlord: Shikkoku no Senshi | 2017 |
| Haikyuu!! Movie 2: Shousha to Haisha | 2015 |
| Free! Road to the World - Yume | 2019 |
| The Cat Returns | 2002 |
| Broken Blade Movie 1: The Time of Awakening | 2010 |
| The Last: Naruto the Movie | 2014 |
| Hanasaku Iroha: Home Sweet Home | 2013 |
| Liz and the Blue Bird | 2018 |
| xxxHOLiC Movie: A Midsummer Night's Dream | 2005 |
| Tamako Love Story | 2014 |
| Transformers: The Movie | 1986 |
| Lupine III: Castle Of Cagliostro | 1979 |
| Code Geass: Lelouch of the Rebellion II - Transgression | 2018 |
| Lupine III: The First | 2019 |
| Magical Girl Lyrical Nanoha The MOVIE 1st | 2010 |
| Overlord: Fushisha no Ou | 2017 |
| Mobile Suit Gundam Wing: Endless Waltz Movie | 1998 |
| Girls und Panzer: Saishuushou | 2017 |
| The Seven Deadly Sins Movie: Prisoners of the Sky | 2018 |
| Mobile Suit Gundam: Thunderbolt - December Sky | 2016 |
| Anohana: The Flower We Saw That Day Movie | 2013 |
| Detective Conan Movie 1: The Time Bombed Skyscraper | 1997 |
| Ponyo on the Cliff by the Sea | 2008 |
| Tamayura: Sotsugyou Shashin Movie 4 - Ashita | 2016 |
| Detective Conan Movie 2: The Fourteenth Target | 1998 |
| Final Fantasy VII: Advent Children | 2005 |
| Persona 3 the Movie 4: Winter of Rebirth | 2016 |
| Sora no Aosa wo Shiru Hito yo | 2019 |
| Hakuouki Movie 2: Warrior Spirit of the Blue Sky | 2014 |
| Lupine III: Goemon's Blood Spray | 2017 |
| Planetarian Movie: Hoshi no Hito | 2016 |
| Cardcaptor Sakura: The Movie 2: The Sealed Card | 2000 |
| Toshokan Sensou: Kakumei no Tsubasa | 2012 |
| Sword Art Online Movie: Ordinal Scale | 2017 |
| Fate/Kaleid Liner Prisma Illya Movie: Vow in the Snow | 2017 |
| The Garden of Sinners Movie 1: Thanatos. (Overlooking View) | 2007 |
| Detective Conan Movie 12: Full Score of Fear | 2008 |
| Little Witch Academia | 2013 |
| Detective Conan Movie 17: Zekkai no Private Eye | 2013 |
| Kuroko's Basketball Movie 3: Winter Cup Highlights -Crossing the Door- | 2016 |
| Detective Conan Movie 21: Kara Kurenai no Love Letter | 2017 |
| Kino's Journey: Life Goes On | 2005 |
| Vampire Hunter D: Bloodlust | 2000 |
| Hakuouki Movie 1: Wild Dance of Kyoto | 2013 |
| Porco Rosso | 1992 |
| LORD: Legend of Ravaging Dynasties | 2016 |
| Macross Frontier Movie 2: Sayonara no Tsubasa | 2011 |
| Fairy Tail Movie 2: Dragon Cry | 2017 |
| Love Live! The School Idol Movie | 2015 |
| Thunderbolt Fantasy Movie: The Sword of Life and Death | 2017 |
| Digimon Adventure Tri. Movie 3: Confession | 2016 |
| Lupine III: Jigen's Gravestone | 2014 |
| Ride Your Wave | 2019 |
| Free! -Timeless Medley- The Promise | 2017 |
| Towa no Quon 6: Towa no Quon | 2011 |
| Re:ZERO -Starting Life in Another World- The Frozen Bonds | 2019 |
| Eden of The East Movie I: The King of Eden | 2009 |
| Tiger & Bunny The Movie: The Rising | 2014 |
| Blue Exorcist Movie | 2012 |
| InuYasha: Kuroi Tessaiga | 2008 |
| Naruto Shippuden Movie 6: Road to Ninja | 2012 |
| Detective Conan Movie 7: Crossroad in the Ancient Capital | 2003 |
| The Garden of Sinners Movie 6: Fairy Tale. (Oblivion Recording) | 2008 |
| Space Battleship Yamato 2199: Hoshi-Meguru Hakobune | 2014 |
| Attack on Titan Movie 4: Chronicle | 2020 |
| Eden of The East Movie II: Paradise Lost | 2010 |
| Goblin Slayer: Goblin's Crown | 2020 |
| K: Missing Kings | 2014 |
| Detective Conan Movie 9: Strategy Above the Depths | 2005 |
| Attack on Titan Movie 3: The Roar of Awakening | 2018 |
| Towa no Quon 4: Guren no Shoushin | 2011 |
| Sekai-ichi Hatsukoi: World's Greatest First Love - Proposal-hen | 2020 |
| Seitokai Yakuindomo Movie | 2017 |
| Saint Young Men Movie | 2013 |
| Osomatsu-san The Movie | 2019 |
| Free! -Timeless Medley- The Bond | 2017 |
| akira | 1988 |
| Recollections of a Certain Pilot | 2011 |
| Colorful (2010) | 2010 |
| The Dog of FlandersMovie | 1997 |
| Fullmetal Alchemist The Movie: Conqueror of Shamballa | 2005 |
| Tales of Vesperia ~The First Strike~ | 2009 |
| The Garden of Sinners Remix: Gate of Seventh Heaven | 2009 |
| Kuroko's Basketball Movie 2: Winter Cup Highlights -Beyond the Tears- | 2016 |
| The Tibetan Dog | 2011 |
| Yowamushi Pedal The Movie | 2015 |
| Kino's Journey: Byouki no Kuni -For You- | 2007 |
| Is It Wrong to Try to Pick Up Girls in a Dungeon? Movie: Arrow of the Orion | 2019 |
| Space Brothers #0 | 2014 |
| Forest of Piano Movie | 2007 |
| Giovanni's Island | 2014 |
| Towa no Quon 5: Souzetsu no Raifuku | 2011 |
| Fate/stay night: Unlimited Blade Works Movie | 2010 |
| Psycho-Pass SS: Case. 2 - First Guardian | 2019 |
| K: Seven Stories Movie 5 - Memory of Red ~BURN~ | 2018 |
| Persona 3 the Movie 2: Midsummer Knight's Dream | 2014 |
| Digimon Adventure Tri. Movie 2: Determination | 2016 |
| The Irregular at Magic High School Movie: The Girl Who Summons the Stars | 2017 |
| Kingsglaive: Final Fantasy XV | 2016 |
| Kabaneri of the Iron Fortress Movie: The Battle of Unato | 2019 |
| Tekkon Kinkreet | 2006 |
| Madangeul Naon Amtak | 2011 |
| Bleach Movie 4: Hell Verse | 2010 |
| Barefoot Gen | 1983 |
| Boruto: Naruto the Movie | 2015 |
| Persona 3 the Movie 1: Spring of Birth | 2013 |
| Ghost in the Shell 2: Innocence | 2004 |
| Magical Girl Lyrical Nanoha THE MOVIE 3rd Reflection | 2017 |
| Penguin Highway | 2018 |
| Rurouni Kenshin Movie | 1997 |
| Macross Frontier Movie 1: Itsuwari no Utahime | 2009 |
| Kuroko's Basketball Movie 1: Winter Cup Highlights -Shadow and Light- | 2016 |
| Children Who Chase Lost Voices | 2011 |
| 5 Centimeters per Second | 2007 |
| Ojii-san no Lamp | 2011 |
| Sound! Euphonium Movie 3: Our Promise - A Brand New Day | 2019 |
| Towa no Quon 3: Mugen no Renza | 2011 |
| Beyond the Boundary Movie: I'll Be Here - Past | 2015 |
| Re:ZERO -Starting Life in Another World- Memory Snow | 2018 |
| A Letter to Momo | 2011 |
| Hello World | 2019 |
| Magical Girl Lyrical Nanoha: Detonation | 2018 |
| Yu-Gi-Oh! Movie 4: The Dark Side of Dimensions | 2016 |
| The Place Promised in Our Early Days | 2004 |
| Ajin Movie 3: Shougeki | 2016 |
| Oshin | 1984 |
| Garo Movie: Divine Flame | 2016 |
| One Piece Movie 4: Dead End Adventure | 2003 |
| Macross: Do You Remember Love | 1984 |
| A Certain Magical Index Movie: The Miracle of Endymion | 2013 |
| Fairy Tail Movie 1: Phoenix Priestess | 2012 |
| Kill Bill Chapter 3: The Origin of O-Ren | 2003 |
| Professor Layton and the Eternal Diva | 2009 |
| Persona 3 the Movie 3: Falling Down | 2015 |
| Persona 4 the Animation: The Factor of Hope | 2012 |
| Strike Witches Movie | 2012 |
| Haikara-San: Here Comes Miss Modern Part 1 | 2017 |
| Mardock Scramble: The First Compression | 2010 |
| Arashi no Yoru ni | 2005 |
| Heaven's Lost Property The Movie: The Angeloid of Clockwork | 2011 |
| Orange -Mirai- | 2016 |
| Dragon Ball Z Movie 14: Battle of Gods | 2013 |
| Digimon Adventure Tri. Movie 1: Reunion | 2015 |
| Ajin Movie 1: Shodou | 2015 |
| Meiji Tokyo Renka Movie: Yumihari no Serenade | 2015 |
| Magical Sisters Yoyo & Nene | 2013 |
| Eden of the East Compilation: Air Communication | 2009 |
| Tamayura: Sotsugyou Shashin Movie 3 - Akogare | 2015 |
| Un-Go: Chapter of Inga | 2011 |
| Detective Conan Movie 11: Jolly Roger in the Deep Azure | 2007 |
| Evangelion: 3.0 You Can (Not) Redo | 2012 |
| Sengoku Basara: Samurai Kings Movie - The Last Party | 2011 |
| Big Fish & Begonia | 2016 |
| Mardock Scramble: The Third Exhaust | 2012 |
| InuYasha The Movie 3: Swords of an Honorable Ruler | 2003 |
| Yuuki Yuuna wa Yuusha de Aru: Washio Sumi no Shou Part 2 – Tamashii | 2017 |
| Macross Plus Movie Edition | 1995 |
| Aikatsu! The Movie | 2014 |
| Saezuru Tori wa Habatakanai: The Clouds Gather | 2020 |
| K: Seven Stories Movie 4 – Lost Small World ~Outside the Cage~ | 2018 |
| The Garden of Sinners: Recalled Out Summer - Extra Chorus | 2013 |
| Yowamushi Pedal: Spare Bike | 2016 |
| Naruto Shippuden Movie 5: Blood Prison | 2011 |
| Mary and the Witch's Flower | 2017 |
| Urusei Yatsura Movie 2: Beautiful Dreamer | 1984 |
| mind game | 2004 |
| Bleach Movie 3: Fade to Black | 2008 |
| Ghost in the Shell: The New Movie | 2015 |
| Love Live! Sunshine!! The School Idol Movie: Over the Rainbow | 2019 |
| One Piece Movie 6: Baron Omatsuri and the Secret Island | 2005 |
| Osomatsu-san (2017) | 2017 |
| Tamayura: Sotsugyou Shashin Movie 2 - Hibiki | 2015 |
| Mobile Suit Gundam: Char's Counterattack | 1988 |
| Lu Over the Wall | 2017 |
| Ajin Movie 2: Shototsu | 2016 |
| Towa no Quon 1: Utakata no Kaben | 2011 |
| Prince of Tennis: Eikoku-shiki Teikyuu Shiro Kessen! | 2011 |
| Digimon Adventure Tri. Movie 4: Loss | 2017 |
| Is the Order a Rabbit?? ~Dear My Sister~ | 2017 |
| Uta no Prince Sama: Maji Love Kingdom | 2019 |
| Fullmetal Alchemist: The Sacred Star of Milos | 2011 |
| Mardock Scramble: The Second Combustion | 2011 |
| Towa no Quon 2: Konton no Ranbu | 2011 |
| Momoko, Kaeru no Uta ga Kikoeru yo. | 2003 |
| Kimagure Orange Road: I Want to Return to That Day | 1988 |
| Yuuki Yuuna wa Yuusha de Aru: Washio Sumi no Shou Part 3 – Yakusoku | 2017 |
| Attack on Titan Movie 2: The Wings of Freedom | 2015 |
| Digimon Adventure Movie: Last Evolution Kizuna | 2020 |
| Aoki Hagane no Arpeggio: Ars Nova Cadenza | 2015 |
| Harlock: Space Pirate | 2013 |
| GANTZ: O | 2016 |
| Mobile Suit Gundam: Thunderbolt - Bandit Flower | 2017 |
| Trinity Seven Movie 2: Heavens Library & Crimson Lord | 2019 |