In this Guide we will recommend the best drama anime and a complete list of drama anime and its sub-genres. Yes, Drama anime are not boring as you might think, many are action, comedy or mystery, but what are drama anime?
What are Drama Anime?
Drama anime heavily emphasizes the emotional development of its characters. Whether experiencing the protagonist's emotional turmoil, visualizing the characters' heated interactions, or exploring passionate romance, any anime that humanizes its characters by emphasizing their flaws qualifies as Drama.
Some may say that Drama is anime of the genre Slice of Life, but those anime are nothing but everyday life. Others believe that Drama Anime are similar to Soap Operas, but this is also an erroneous generalization.
most anime Shounen blockbuster, action-packed and power-ups fit into the Drama genre, so we're going to divide this article into sub-genres to keep you from getting lost in the article's recommendations.
Others believe that Drama anime are anime that make you cry. We already have a list of sad Anime. I don't disagree that the anime in this article also don't shed a tear, but they are emotional scenes and not sad.
The Best Drama Anime with Action and Adventure
I don't know if it's because of the fame, but according to the BAD and Anime-Planet, most of the anime at the top of the list are action Shounen anime, and I personally agree that the dramatic plot charge is much stronger than other genres.
Fullmetal Alchemist Brotherhood
One of the most emotional and dramatic Shounen Anime of all time. The backstory and the whole plot holds you and fills you with emotion from beginning to end. The way the characters are approached, their participation in the story, everything is exciting.
The drama begins with two brothers who have lost their mother, and tries to resurrect her using Alchemy. In the process, the younger brother ends up losing his body, the older brother loses his arm and fixes his younger brother's soul in a suit of armor.
After these events, the two brothers set out on a journey to find the philosopher's stone in order to recover their bodies. They enlist as military Alchemists and become involved in a conspiracy that aims to destroy the entire country.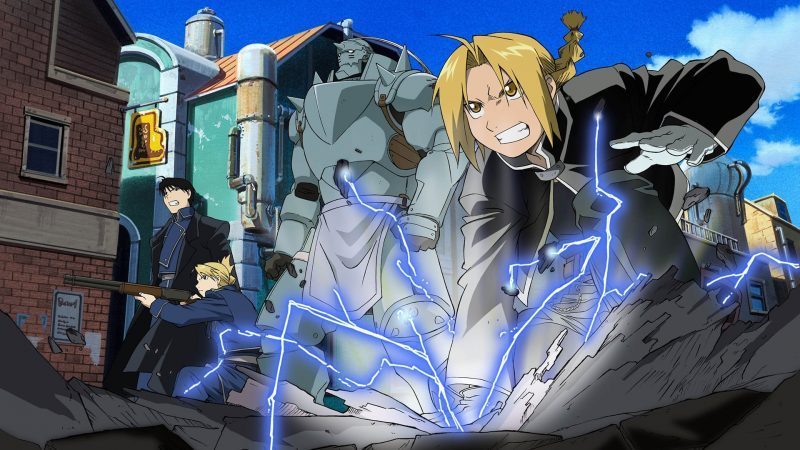 Hunter X Hunter
Another super frantic and exciting anime that manages to handle dramatic situations well. It's among my favorites and its position in Drama anime disputes the top. An anime with a lot of action, as well as exciting and sad situations.
The anime tells the story of a boy named Gon who sets out on a journey in search of his father. He seeks to pass a test called the Hunter Exam, where few who pass get perks like a diplomatic passport, money and opportunities.
During this exam, Gon meets other main characters who accompany the journey throughout 148 episodes in the work considered a pillar of Shounen Jump. The anime is so good that it also won two versions, one for the amazing Mad House.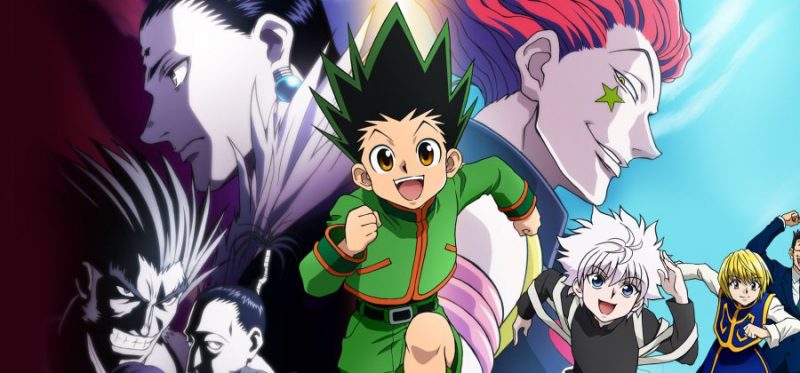 Boku no Hero Academia
Another dramatic and exciting anime with multiple seasons and overwhelming popularity. The work tells the story of a young man who dreams of being a Super Hero, but who has no power in a world where 70% of the population has some ability.
One day he meets the most famous Super Hero in the world named All Might, who has seen something in the boy and promises to pass on his Super Power and make him his successor. The Boy gains a power so strong that he needs a lot of training to use it without getting hurt.
He enrolls in the renowned School of Heroes and begins his adventure in a seemingly generic school anime, but which actually becomes a great dramatic and emotional work, involving a little bit of everything, comedy, action and some clichés.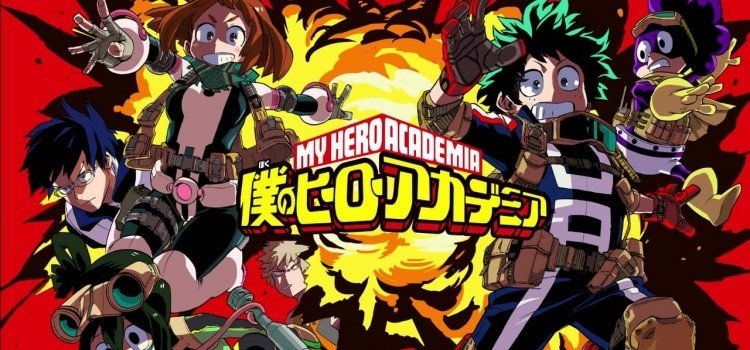 Charlotte
This anime has action, slice of life and drama, it's on Shounen's list because it's Super Powers. The anime has a very strange evolution, it's very short with 12 episodes, but it was enough to make me emotional and questioning things.
Very few teenage boys and girls have a beginning of special skills. Yuu Otosaka is one of those men who uses his ability without other people's knowledge in order to lead a satisfying school life.
Then, one day, a girl named Nao Tomori suddenly appears before him. Their encounter reveals the fate of wielders of special abilities. In order to avoid this fate, the young people come together on a mission.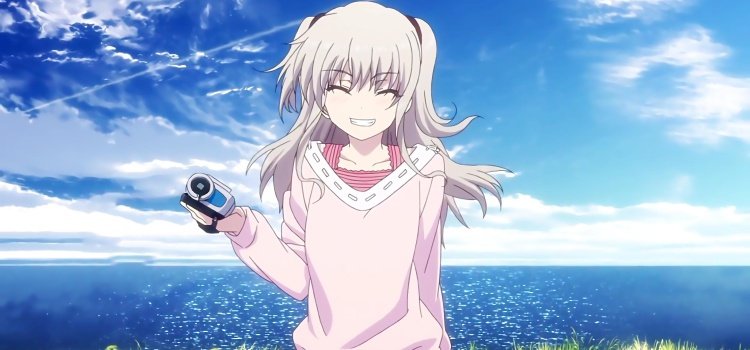 Other Drama Shounen anime
To finish this category, we will list some anime considered Shounen with action that appear among the first in MAL and Anime Planet. If they are on the list below it is because they are good:
Steins;Gate…
Hajime no Ippo;
Made in Abyss;
Cowboy Bebop;
Gintama;
Erased;
GTO;
Parasyte;
Tate no Yuusha;
Noragami;
No Game no Life;
Kaguya-sama;
Suzumiya Haruhi;
Seishun Buta;
The Best Drama Anime
Drama Drama anime are anime that really focus on Drama, on making the person reflect on life, making people cry or get emotional about other people's lives. It's the definition most have of Drama Anime. We also recommend seeing Shoujo Anime which usually have a lot of drama.
Violet Evergarden
Violet Evergarden It is one of the Drama anime with the best animation ever produced. The scenery, characters, environment, sounds and colors are beautiful to move and fill your eyes with tears. The anime also has an exciting and dramatic story.
Violet Evergarden tells the story of a girl who was used as a weapon of war, but then, not knowing what to do with her life, ends up becoming a letter writer, getting to know a little of the world and some exciting situations that letters provide.
Each episode has its dramatic and emotional story, many cry in each episode. The anime also has a sad and romantic backstory. the anime is available on Netflix and has OVAs and Movies.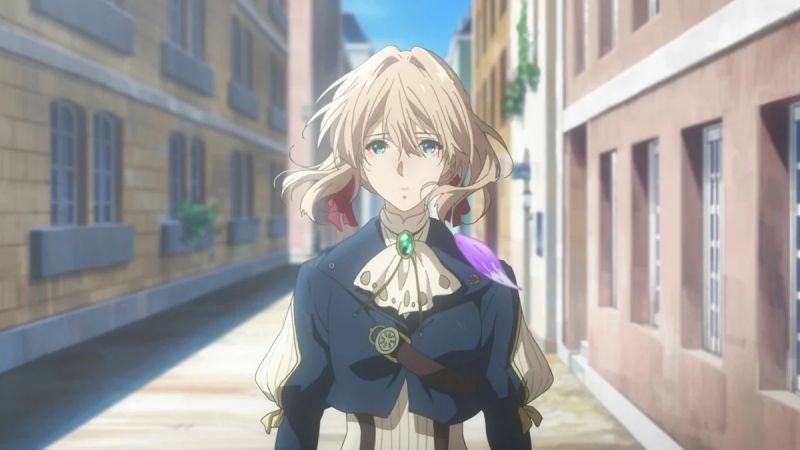 Ano Hana
The story revolves around a group of childhood friends, who had split up after one of them dies in a tragic accident. Ten years later the group is reunited because of the ghost of the deceased girl, Menma.
Menma's ghost appears with a slightly older appearance to the leader of the group who had withdrawn from society, asking for his help to rest in peace. The anime deals with themes such as drama, friendship and togetherness.
Considered one of the saddest anime of all time, making any grown man cry. Your full name is quite long, if you say Ano Hi Mita Hana no Namae wo Bokutachi wa Mada Shiranai.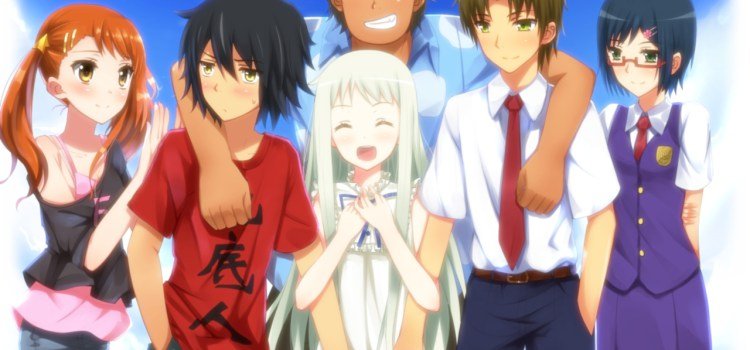 angel beats
A boy who only remembers his last name - Otonashi - wakes up next to a girl named Yuri, who offers him a gun and tells him to shoot an angel. Assuming it must be a misunderstanding, Otonashi is nearly killed by the angel and is drawn into Yuri's army to fight to delay the start of his next life.
Immortality is within our grasp, but if Otonashi remembers how he died, will he keep fighting or allow himself to disappear? Angel Beats is another very popular anime for being sad and emotional, with romance and all.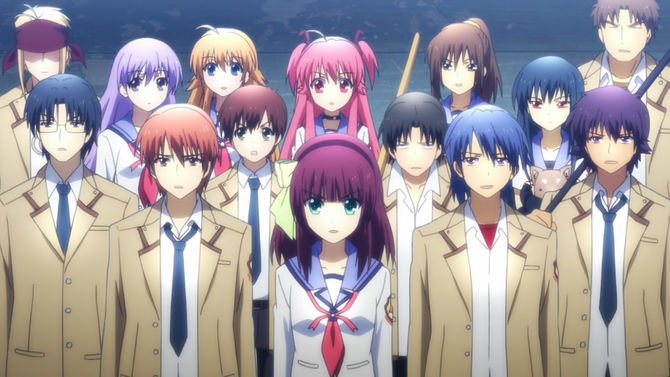 Shigatsu wa kimi no use
Kousei Arima is a child piano prodigy and is well known to others in the field. One day, his mother dies and the boy, very shaken, suffers some consequences of this trauma and stops playing the piano.
He starts to see the world completely in a melancholy tone and also cannot hear the sound of the piano, despite his hearing being in perfect condition. Watch one of the most beautiful and sad anime of all time.
Another twist takes place in his life when Kousei meets Kaori Miyazono, a violinist full of energy, who gives color to his life and helps him move forward. What will happen in this dramatic story that will take your tears?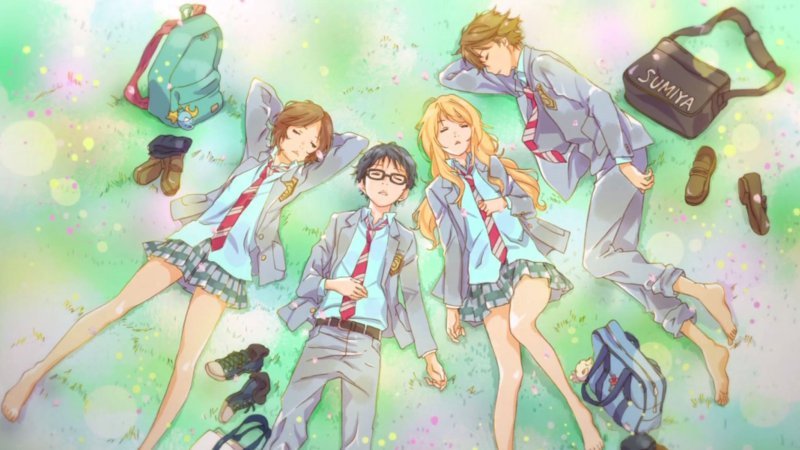 Shouwa Genroku Rakugo Shinju
The anime features a traditional story of the Japanese art of Rakugo joke telling. Set in two different periods, it has a lot of mysteries and a really captivating and interesting story that popularized its genre.
When a petty thug is released from prison, he is determined to change his life by being apprenticed to rakugo grandmaster Yakumo VIII, inspired by his performance of "Shinigami" during his incarceration.
Surprisingly, the old man agrees to train him and takes his new apprentice to his own house to live, giving him the name "Yotaro", a classic word used in rakugo which means "fool".
Yakumo has a lot to teach him about the art of rakugo, but he and his ward Konatsu - a hot-headed young woman whose father was also a famous storyteller - are difficult people with a shared dark past. Yakumo refuses to train her, claiming that the world of rakugo is no place for women, and Konatsu vowed to kill him, claiming that Yakumo murdered his father!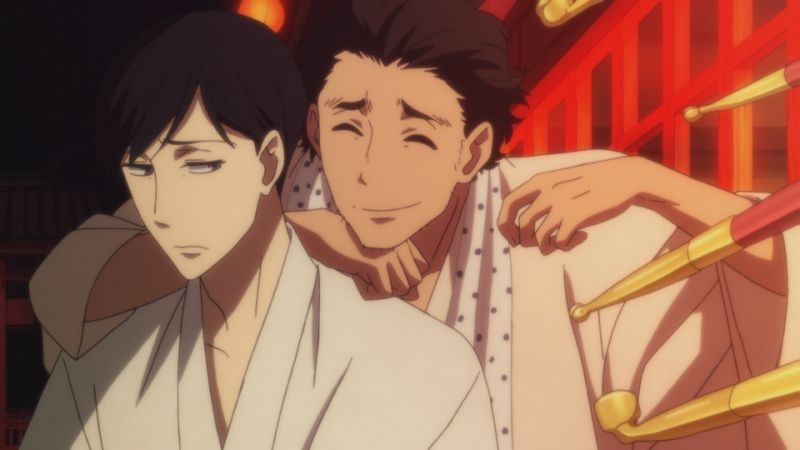 Other Dramatic Anime
Below we will leave other very popular Drama anime that deserve to be highlighted:
Shigatsu no Lion;
Clannad;
Natsume's Book;
Fruits Basket;
Usagi Drop;
Kono oto tomare;
Orange;
Plastic Memories;
Ore Monogatari;
The best Drama Anime movies
Many Dramas are represented in exciting movies. See some below:
Kimi no na Wa
Mitsuha and Taki are two strangers who live completely different lives. But when Mitsuha makes a wish to leave her mountain town and for the bustling city of Tokyo, they bond in a bizarre way.
She dreams that he is a boy living in Tokyo, while Taki dreams that he is a girl from a rural town he has never been to. What does their new connection mean? And how will that unite them? Watch one of the most successful animated films in the world.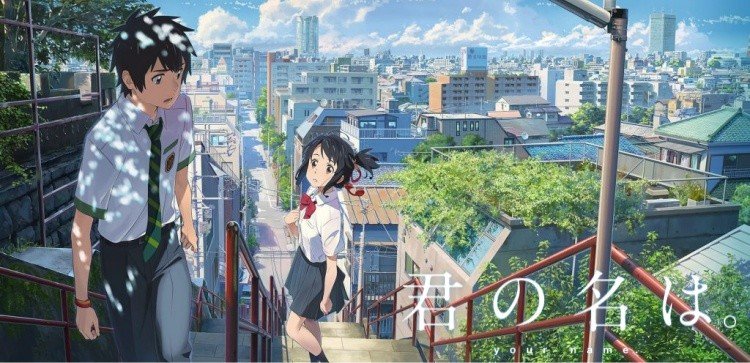 Koe no Katachi
After transferring to a new school, a deaf girl, Shouko Nishimiya, is bullied by the popular Shouya Ishida. As Shouya continues to bully Shoko, the class turns their backs on him.
Shouko transfers and Shoya grows up as an outcast. Alone and depressed, the repentant Shouya finds Shouko to make amends. How does their union change their lives? A thrilling drama movie with a dash of romance that you have to watch.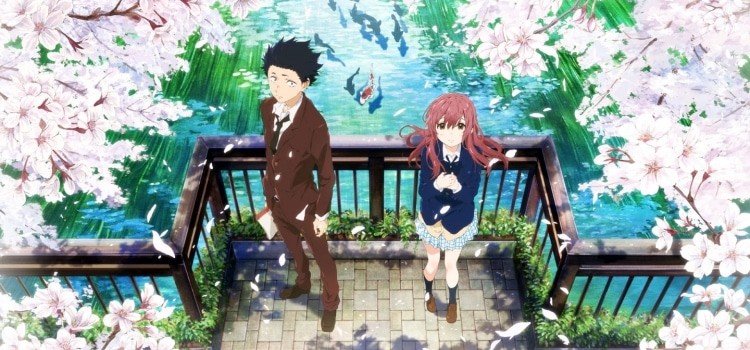 Kimi no Suizou wo Tabetai
An unnamed protagonist finds a diary in a hospital. The diary belongs to his classmate, a girl named Sakura Yamauchi, who is revealed to be terminally ill with her pancreas and has only a few months to live.
Sakura explains that the protagonist is the only person besides his family who knows about his condition. The protagonist promises to keep Sakura's secret. Despite their completely opposite personalities, the protagonist decides to stay together with Sakura during her final months.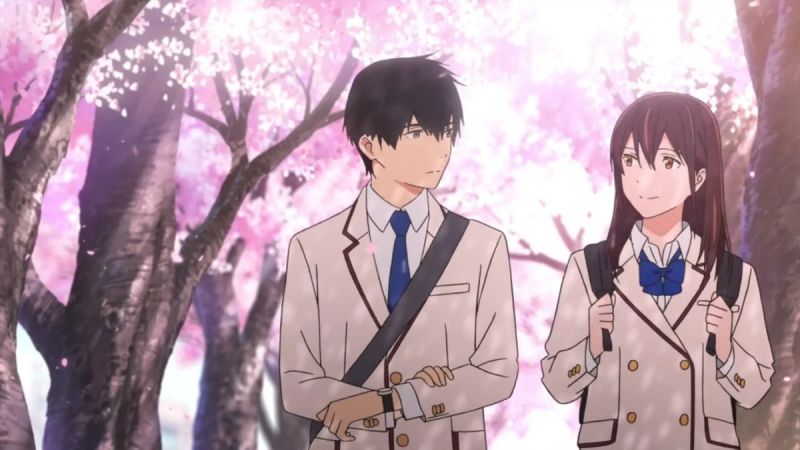 Other Dramatic Anime Films
Tenki no Ko;
Hotarubi no Mori;
Tumulo dos vagalumes;
Kotonoha no Niwa;
Byousoku 5 Centimeter;