In this article we are going to get to know the 15 best MMORPG anime, themed in an Online RPG style, whether in a real virtual world or even in a fantasy world that has the style of MMORPG.
THE MMORPG acronym stands for "Massively Multiplayer Online Role-Playing Game" where MMO stands for Massively Multiplayer Online and RPG stands for Role-Playing Game. The term "MMORPG" was first used in 1997 by Richard Garriott, the creator of Ultima Online.
To see more similar anime, we also recommend reading our article on Anime about Games or Isekai anime. Hope you like our articleitem and share with friends:
15. Dungeon ni Deai
The story depicts Bell Cranel's daily routine as a 14-year-old adventurer led by his goddess, Hestia. As the only member of the Hestia family, he works tirelessly every day in the dungeon to stay alive while doing his best to improve.
He notices Aiz Wallenstein, a powerful swordsman who once saved his life and for whom he developed feelings. He has no idea that affection is being developed by various other women, women, and mortals who are not similar to him, most notably Hestia.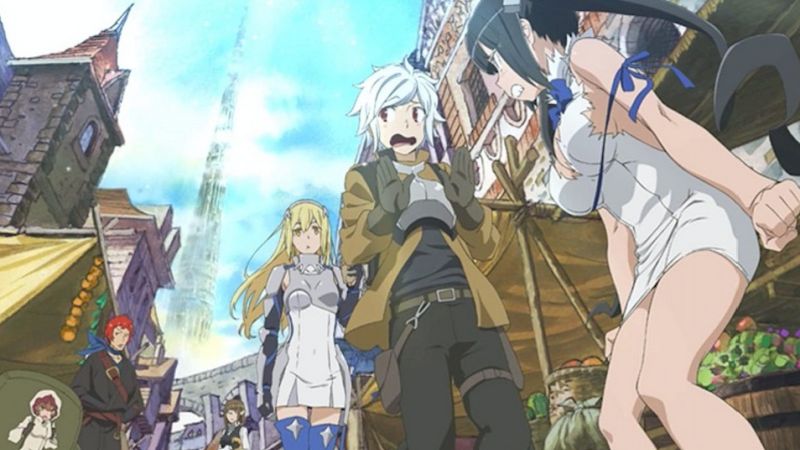 14. Hai to Gensou no Grimgar
The anime, also known as Grimgar of Fantasy and Ash, Grimgar Ashes and Illusion, is a fantasy story written by Ao Jmonji and directed by A-1 Pictures. It is based on a two-volume novel of the same name, Grimgar.
Suddenly, some townspeople disappear… only to reappear in a magical world with no memory of their past. What exactly is this world? What's the best way to stay alive? These are the most pressing questions. In the style of Sword Art Online.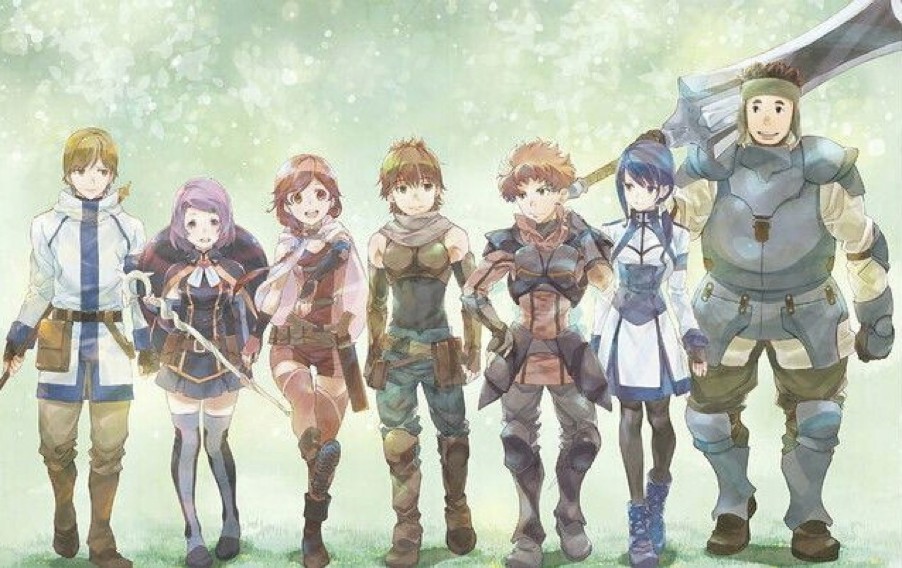 13. Phantasy Star Online 2
Based on the MMORPG Phantasy Star Online 2 published by SEGA. Includes the first three episodes of the original game, as well as a unique story. The game's story follows members of ARKS, a planet exploration organization based on the Oracle fleet, as they search for a habitable planet for their population.
Oracle and other planets inhabited by monstrous creatures known as Darkers are under the influence of the evil Dark Falzes.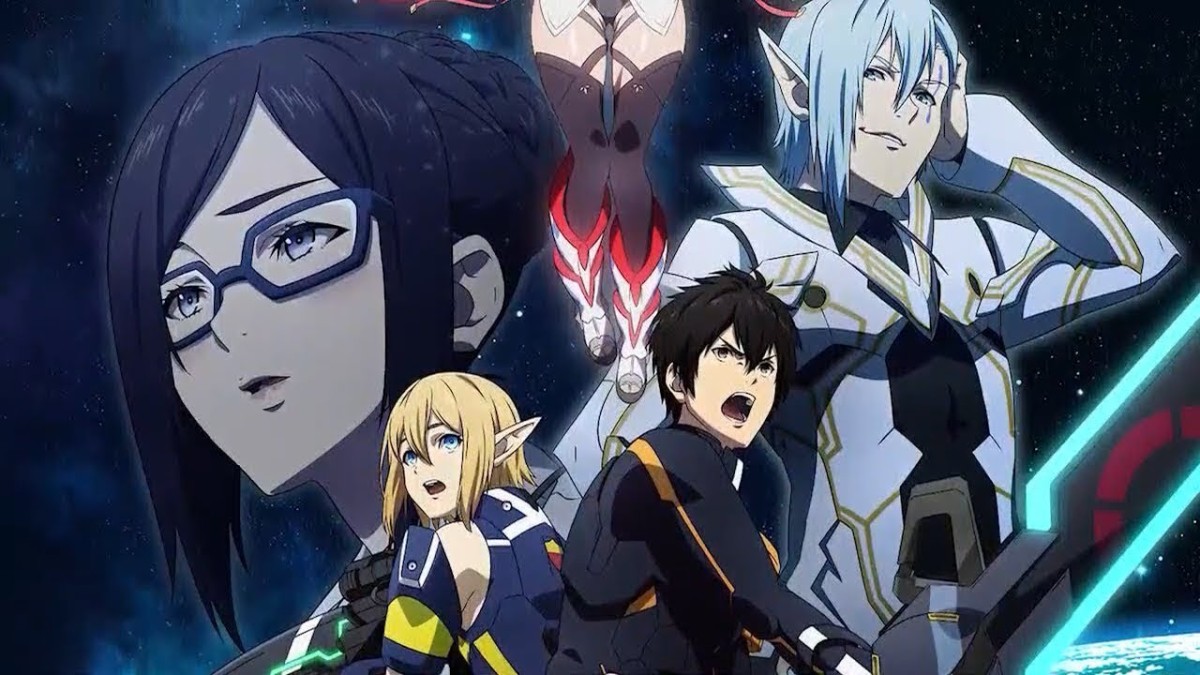 12. Log Horizon
The Anime follows Shiroe, the game's strategist, and the other players of the MMORPG Elder Tale, shortly after being seized into the game world after an update. The MMORPG Elder Tale has become a worldwide hit with its 20th expansion pack, with millions of participating players.
However, following the release of the game's twentieth expansion pack, Novasphere Pioneers, three million Japanese players who were logged in at the time of the update were teleported into the game world, dressed as their avatars.
Faced with such events, a player named Shiroe, along with his friends Naotsugu and Akatsuki, decide to form a team, which will allow them to deal with the world until they can return to reality, overcoming many challenges along the way.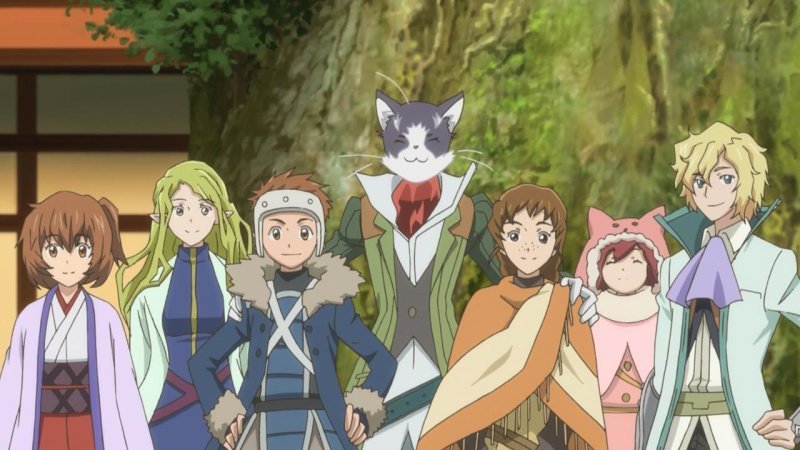 11. Ixion Saga
One day when Kon Hokaze is playing an MMORPG, he receives a request from a female character in the game. He then starts to think he's lucky to find a girlfriend online, but is suddenly transported to Mira's world, where he accidentally saves a young princess by landing, with his chair, on top of his opponent.
With no idea how he got there or how to get back to his world, Kon joins the princess as part of her honor guard, while a military faction in the princess' own country wants to capture her before she can marry. . Totally based on the game Ixion Saga created by CAPCOM.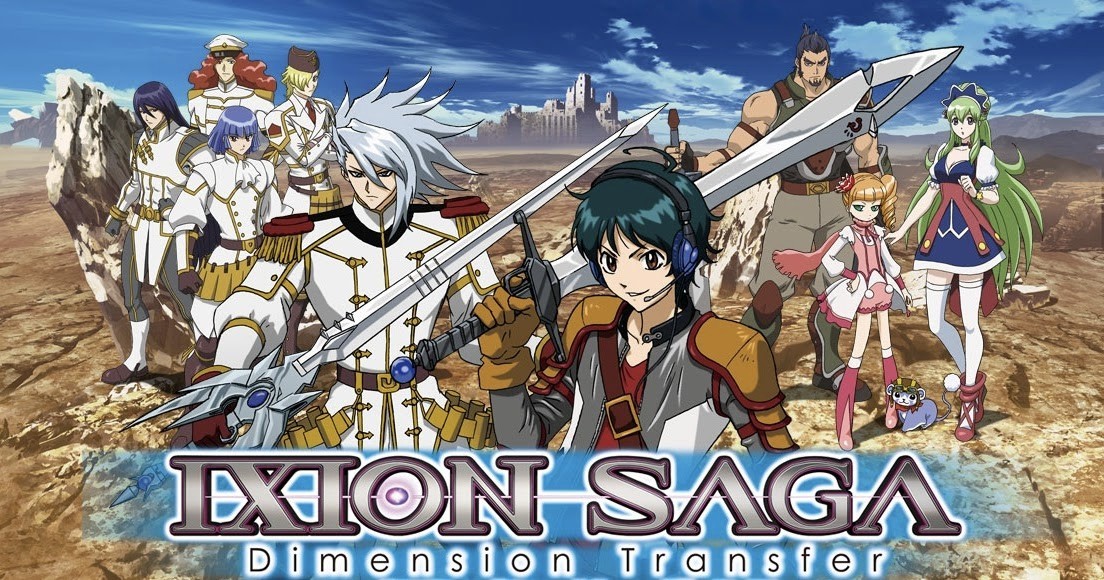 10. .Hack/Sign
In the year 2005, a computer virus known as Kiss of Pluto (Pluto's Kiss) destroyed the internet all over the world, severely limiting cyberspace. After the internet was restored two years later, people started playing The World, a medieval RPG that has been a huge hit. The adventures are shared by more than 20 million internet users from all over the world.
The story begins when one of the characters, a young Wavemaster named Tsukasa, for some reason can't disconnect from the game. Mimiru, a young Heavy Blade, realizes what is happening to Tsukasa and tries to help him. Join forces with other characters like Bear, Crim, Subaru, Sora and BT to complete the task.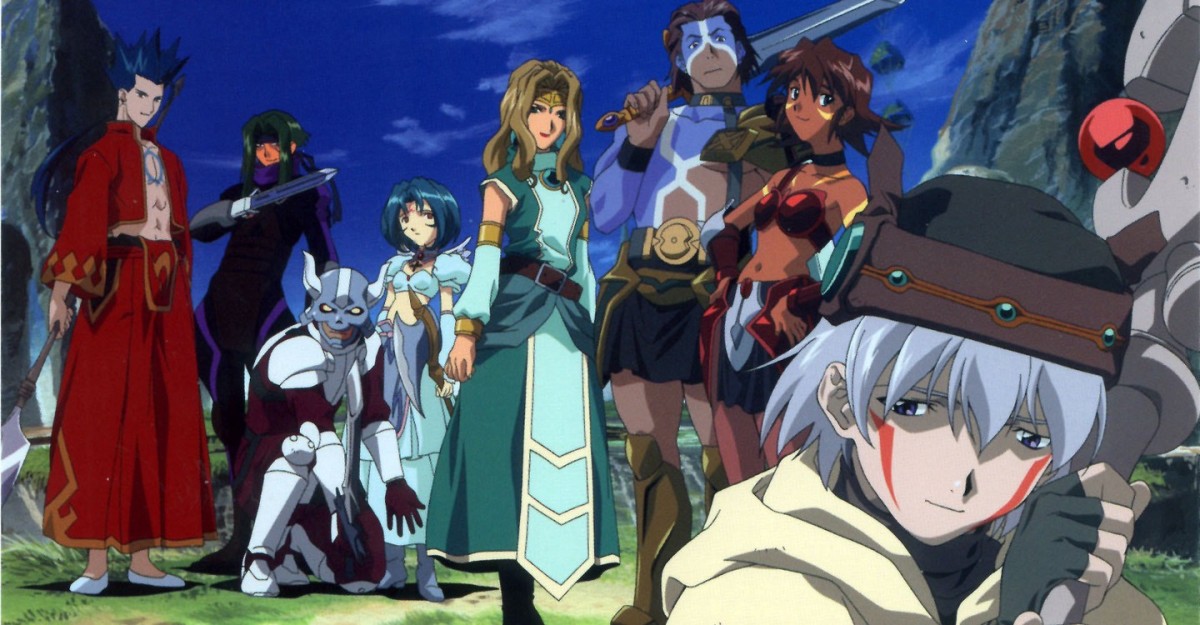 9. No Game, No Life
No game No life revolves around two brothers hikikomori (isolated at home) who have accumulated a significant amount of urban internet loans about their gaming skills. One day, they meet a boy named "God", who summons them to another world.
In a world where war is forbidden, twelve different races fight for dominance, but their battles are fought through various types of games. Humanity has been relegated to a last city. Is it possible for Sora and Shiro to save humanity from extinction?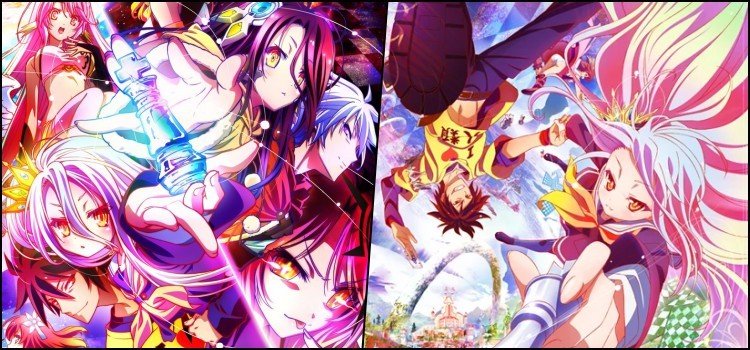 8. Konosuba
Kazuma Sat, a reclusive Japanese NEET, meets Aqua, a goddess who offers him the chance to reincarnate in a parallel world with MMORPG elements, where he can adventure and fight monsters.
Despite being offered a superpower or ability to use in this new world, Kazuma chooses his own Aqua to accompany him to Axel after some sort of provocation, quickly discovering that her interruption is not beneficial. With Aqua unable to return to the afterlife and the Demon King defeated, the two form a team and recruit two more members: an explosive-enslaved magician known as Megumin and a masochist known as Darkness.
Due to the group's ineffective skills, Kazuma quickly abandons his plan to defeat the Demon King and tries to live a comfortable life, only to find that the circumstances of his daily life are forcing him and his group to face and fight the King. Demon Generals.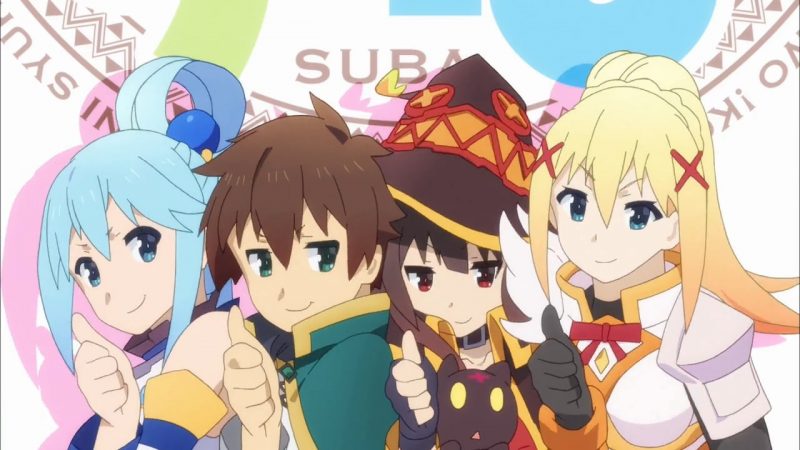 7. Shingeki no Bahamut: Genesis
Mistarcia is a magical world where humans, gods and demons mingle. Previously, a Bahamut of white and purple donkeys planned to destroy the land, but humans, gods, and demons overcame their differences to fight together and regain their power.
The key to this seal was split into two halves, one given to the gods and the other to the demons, so that they would never be united and Bahamut would never be free. Now, two thousand years later, the world is in a period of peace - until the day a human woman steals half of the god's key.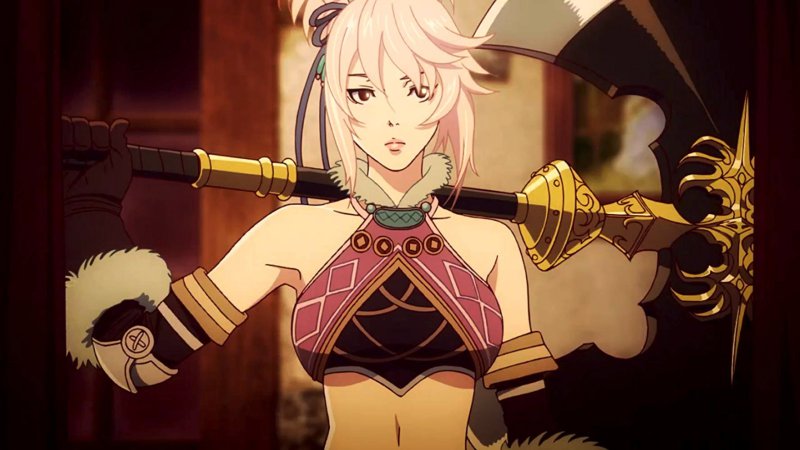 6. The Kings Avatar
In the MMO Glory, Ye Xiu is considered an expert, a top-notch professional player. However, he is fired from his team for various reasons. After leaving the professional kitchen, he finds work as an internet cafe manager. Glory returns to the game once more as its tenth server launches. His return to the top has begun, with ten years of experience, memories of his past and an imperfect weapon of his own making.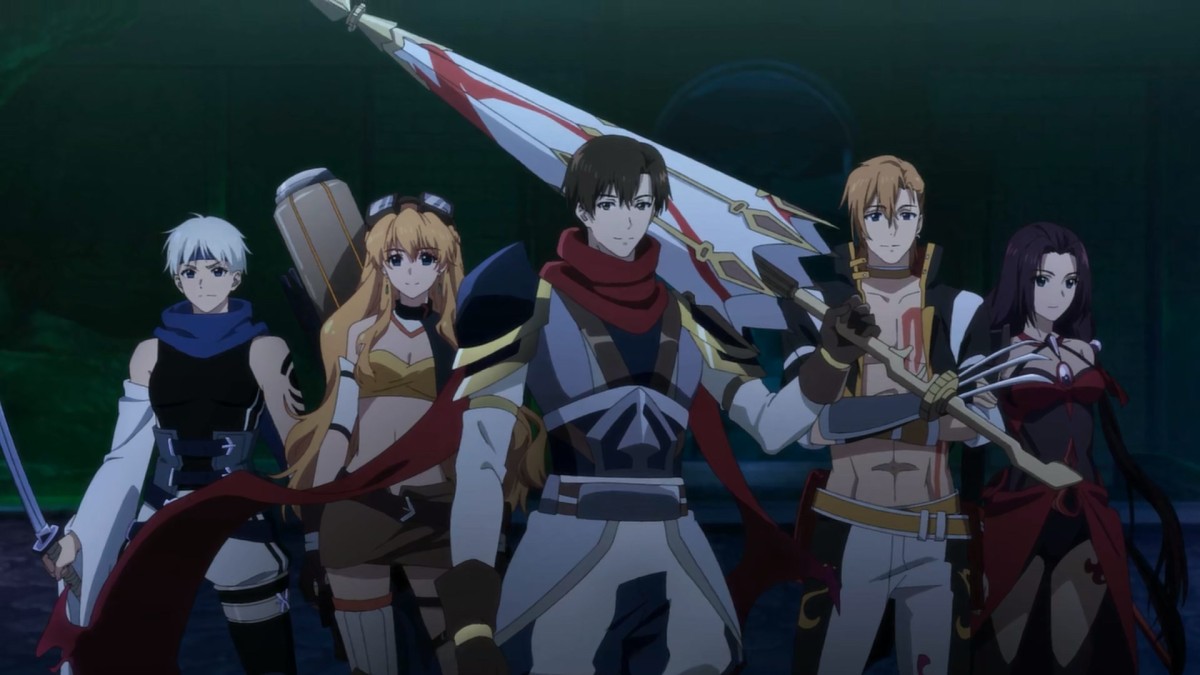 5. Btooom!
In Btooom! Ryta Sakamoto is a 22 year old unemployed person who lives with me. He's not particularly notable in the real world, but he's one of the best players on the planet in a game called Btooom! 
One day, he wakes up on what appears to be a tropical island, but has no memory of how or why he got there. While walking along the beach, Ryta noticed someone and asked for help. The stranger responded by dropping a bomb at them!
Ryta now realizes that her life is in danger and that she is in a real-life version of her favorite game! Ryta will be able to survive and find out why this is happening and who is to blame.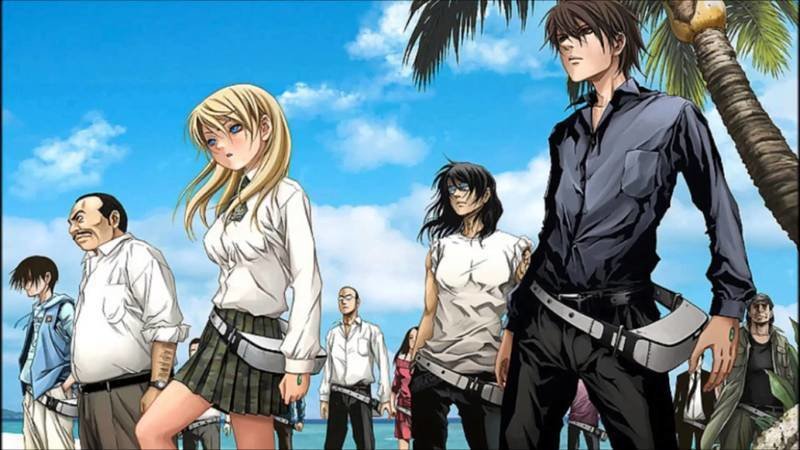 4. Blade & Soul
In Blade & Soul Aruka is an assassin of the Tsurugi Clan. She is on a journey to find Jin Valel, the woman who murdered her master, Ron. Jin is a demon woman who controls Chaos Energy and kills without hard feelings, unlike how Aruka learned to kill in her assassin job.
On her journey, Aruka meets three strange women, all three are great warriors in their own way, and she also grapples with her late master's wish to leave the assassin's life behind. The anime is an adaptation of the Korean MMORPG Blade & Soul.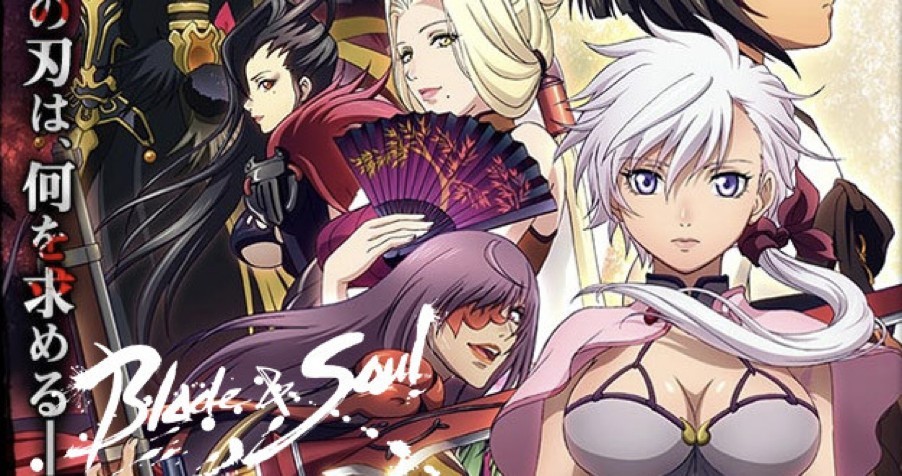 3. Accel World
In Accel World Haruyuki is an overweight child and at the bottom of the food chain at his middle school. In the real-world environment of science fiction, he often seeks refuge in a virtual environment.
However, one day, your life will change when you have the opportunity for the prettiest girl in school, if not the world, to join the two of you through a program called "World Accelerated" (Burst Cerebral).
However, to maintain this complement, he must score points by fighting other players within the realm of this new virtual world.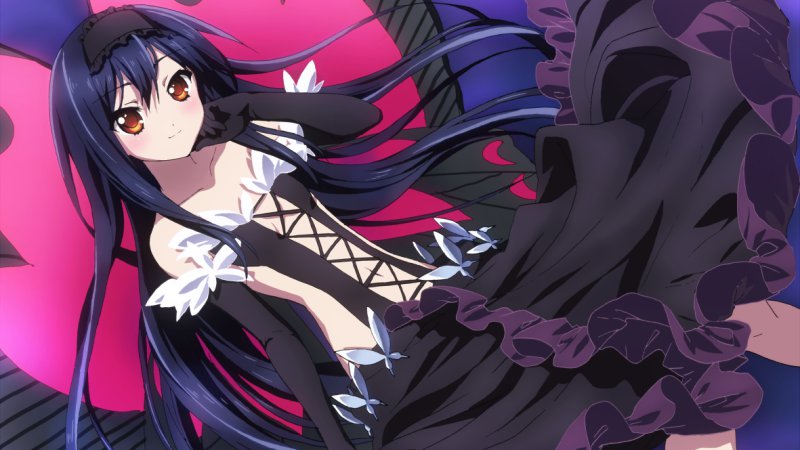 2. Overlord
A famous online game called Yggdrasil that ended up being shut down without warning. Momonga, on the other hand, decides not to leave the game. As a result, he is transformed into a skeleton known as "the most powerful mage".
The world is changing, with NPCs gaining player traits. Having no family, friends or a place in real life, young Momonga decides to fight for dominance in the new game world.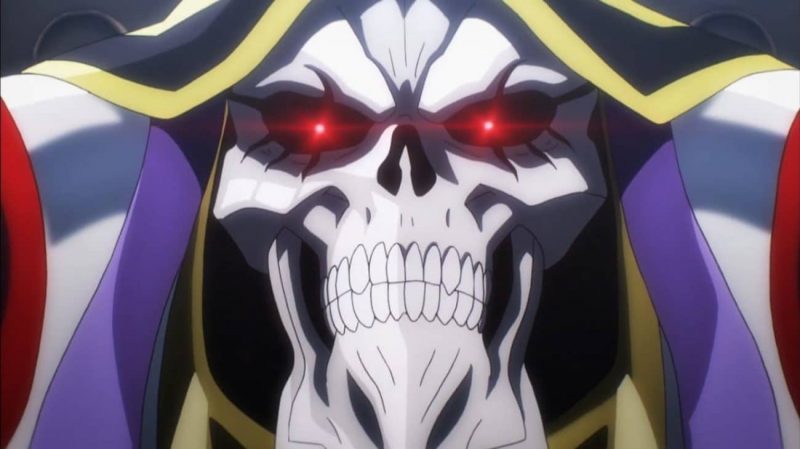 1. Sword Art Online
In the not too distant future, it was released Sword Art Online, a Multiplayer Virtual Reality RPG (VRMMORPG), in which players will be able to control their characters with their own bodies through a technological device known as a NerveGear.
One day, players find that they can't leave the game because the game's creator traps them unless they reach the 100th floor of the Tower and defeat the final boss. However, if they die in the game, they will also die in real life. The fight for survival has begun…