Yokohama's population of 3.7 million people, large enough to make it one of the great Japan cities and the world. Yokohama has a strong influence on industrial Japan. And becomes a great rival of Tokyo.
In the 1960s, Yokohama came up with a bold plan to transform its industrial cityscape into a futuristic city to rival Tokyo. train lines were built, warehouses torn down and artificial islands created.
As a result, Yokohama has taken its place on the world stage. It is now second only to Tokyo in terms of quality of life (43rd and 49th of the highest quality of life cities in the world) Yokohama has a lot to offer visitors. In this article we will examine the most interesting Tourist Points of this Beautiful City.
Attractions
Let's see some of the best sights in Yokohama city.
Sankeien Garden is a famous garden located in Yokohama with a big lake and full of historical buildings of Japan.
THE Yokohama Station It is the fifth busiest train station in the world, serving 760 million passengers a year. The area around the station is full of shops, restaurants, izakaya, pachinko and karaoke.
Shomyoji is a temple in southern Yokohama which is a hidden treasure and not very popular compared to other temples in Japan.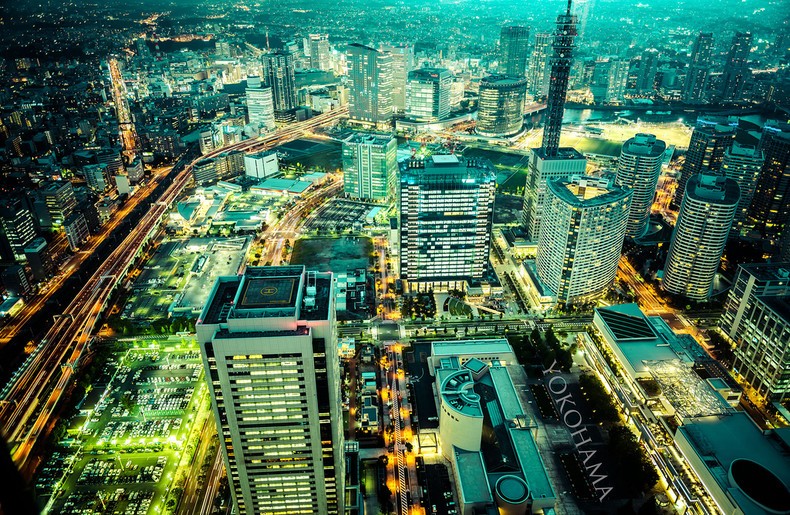 Yokohama also has a shopping street with a European touch called motomachi.
zoorasia is popular zoo of Yokohama. It is divided into several climatic zones, including rainforest, asian, subarctic, africa and even amazon.
This is just the beginning, the real attractions of the city are below:
Minato Mirai 21
It stands for Porto do Futuro 21, and is an important part of the city. Here you will find entertainment centers, shops and cultural attractions.
In this place is also located one of the biggest skyscrapers in the world the Landmark Tower. A building with 295.8 meters high, built in 1993 with 70 floors.
Yokohama Bay Bridge has a pedestrian walkway known as the Sky Walk;
Nippon Maru is a ship that was built in 1930 in Kobe. He walked enough miles to circle the world 45 times. and is open to the public in front of the LandMark Tower ;
Kanagawa Shimbun – An event that takes place in August, releasing fireworks,
Yamashita Park
A waterfront park that connects many of Yokohama's best attractions through a pleasant walkway. See some of these attractions below: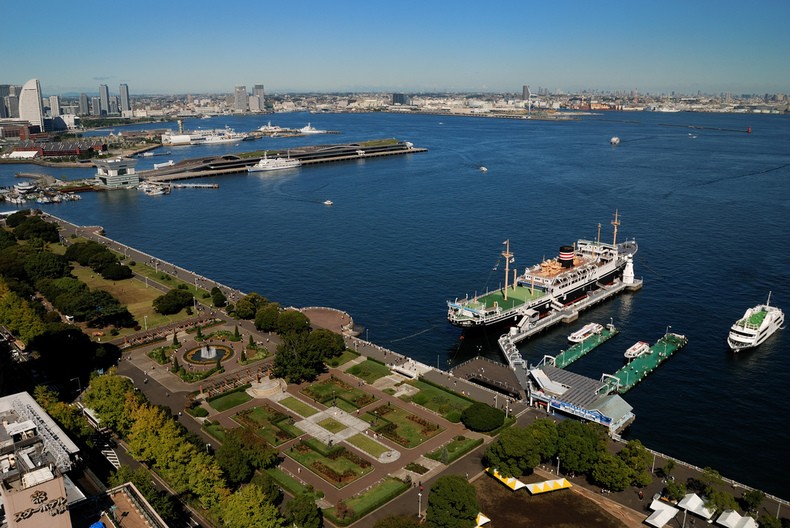 Hikawa Maru is a large luxurious ship built in the 1920's and open to the public;
At the south end of the park, a 5-minute walk away, is located one of the largest Chinatown of the world. With more than 4,000 Chinese and more than 300 stores;
Yokohama Marine Tower is considered one of the tallest lighthouses in the world. The tower is open to the public and is approximately 106 meters tall;
This park is located approximately a 30-minute walk from Minato mirai, and close to Motomachi Chukagai Station.
The artigo is still half finished, but we recommend opening it to read the following later:
museums and others
Yokohama also has its art gallery with a focus on artists and the city's history. And a photo gallery and several areas for special exhibitions.
ramen museum makes an internal reproduction of a street in the Shitamachi area of Tokyo in the late 1950s. Allowing you to know the history and culture of ramen, in addition to experiencing great dishes.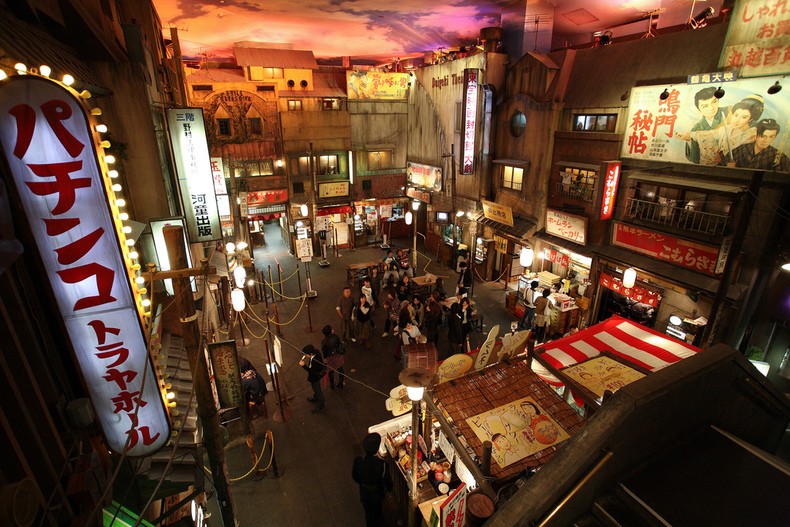 Also has the Cup Noodles Museum to entertain children and young people. In addition to knowing and delighting Noodles, it allows you to design your own noodle cup.
These were some of the tourist attractions that this city offers. We haven't covered even half of what this great city has to offer. The best way to get to know her is to visit. So if you have the opportunity, take advantage of it! Finally, we will leave a complete map of the city to better understand its attractions.