Tsunoshima (角島) is a beautiful island located in southern Japan, in Yamaguchi Prefecture. The name Tsunoshima literally means Horn Island, for the cattle raising in the region and the 2-horned shape that the island has. On the island you will find a beautiful grassy hill with a small herd.
The island is full of idyllic landscapes, parks, fishing villages, beaches, campgrounds and a beautiful lighthouse. But another thing that draws a lot of attention is a beautiful bridge that gives access to the island. The crystal clear waters of Tsunoshima's beaches attract thousands of tourists, surfers and divers who are enchanted by the island's beauty.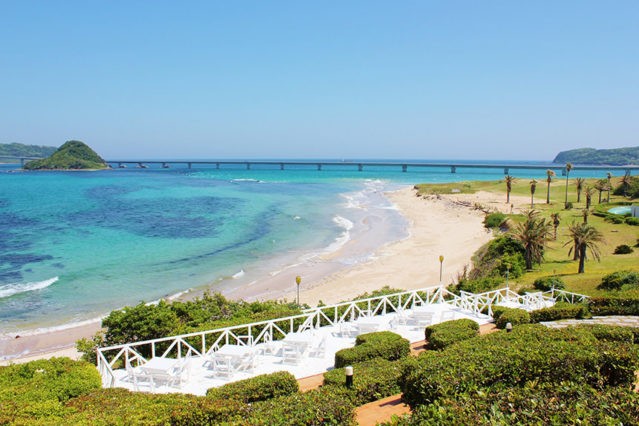 Ohashi – The Tsunoshima Bridge
To reach this small island of about 4 km², and with approximately one thousand inhabitants, you have to cross the most beautiful bridge in Japan. The bridge is called ohashi and is about 1,780 meters long, and connects the city of Houhoku with Tsunoshima. The bridge spent 15 billion yen and opened in 2000.
The ohashi bridge is one of the longest bridges in Japan, the bridge spans a sea of cobalt blue and forms a gentle arc around a small island called Hatoshima. The bridge offering spectacular views, where several TV commercials and other productions are performed.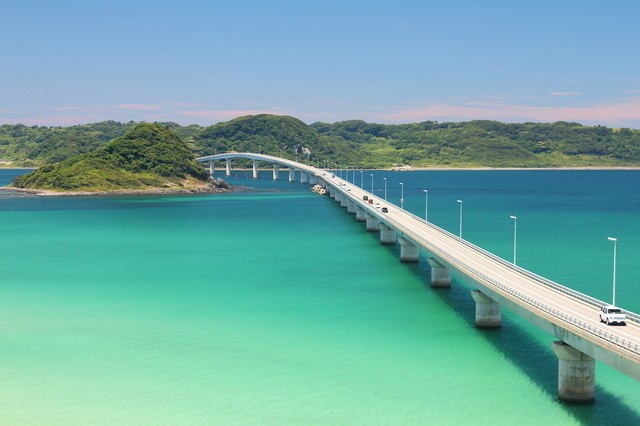 Tsunoshima tourist attractions
The Tsunoshima Lighthouse – Another great attraction of this beautiful island is a lighthouse that was built on March 1, 1876, the last lighthouse made by the father of Japanese lighthouses, the British Richard Henry Burton. The lighthouse is made of stone and is 43 meters high. Next to the lighthouse there is a museum where you can learn about the entire history of Japanese lighthouses.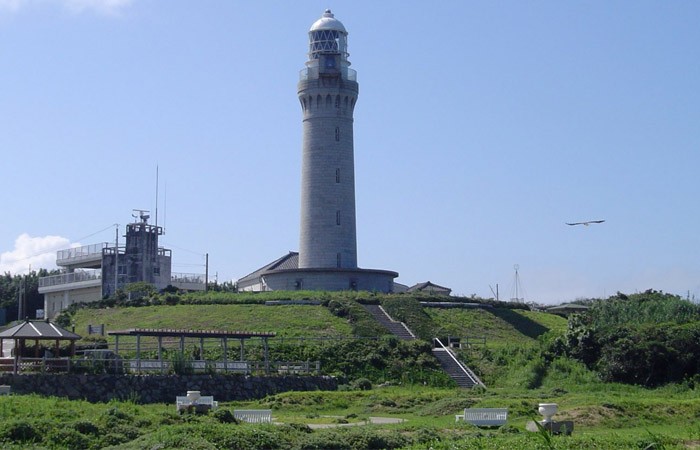 Next to the lighthouse there is a beautiful park with a large flower garden that leads to the coast of the island. The island also has some exotic and bright plants and flowers, beautiful fields and rocks to sit and watch the sunset.
Next to the parking lot you can visit the fishing village, and take a short tour of the island by renting a bicycle. Finally, we will leave a video showing a little bit of the beauty of the island.