In Hokkaido there is a beautiful tourist town called Biei (美瑛). This beautiful city is located near Furano and Asahikawa in central Hokkaido. This beautiful city is surrounded by a picturesque landscape of rolling hills and vast fields.
You can ride a bike or drive through the hills to better enjoy the beautiful countryside and flowery parks like the Shikisai. You can visit the Hokusei Observatory, a pyramid structure that offers beautiful views over the fields of Biei and the zerebu hill.
But it's not just the city of Biei and its hill that is one of the most epic places to visit on this trip. But on the outskirts of the city we find farms, the best Onsen, the Bieigawa River and the Blue Lagoon, one of the most beautiful settings in all of Japan.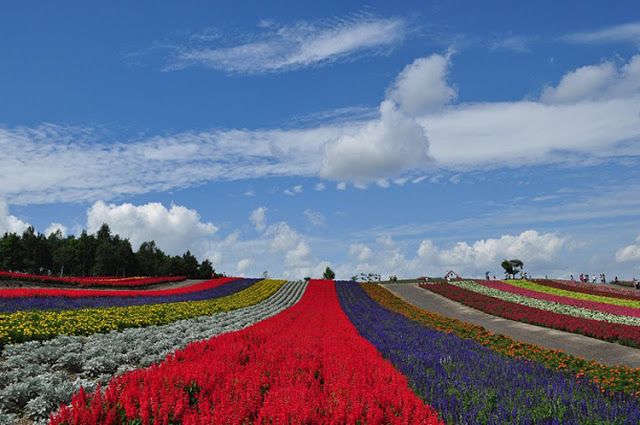 Aoike – The Blue Lagoon
Between the city of Biei and the Onsen of Shirogane is one of the most beautiful lakes in all of Japan, Aoike (青い池) which literally means Blue Lagoon. The lagoon has that deep blue color thanks to the natural minerals dissolved in the water.
This lagoon was built on the bank of the Bieigawa River, as an erosion control system, to prevent damage from the eruption of the Mount Tokachidake volcano that has already claimed many victims in the 20th century. This creates a beautiful artificial lake between the trees. The lagoon is very beautiful, but there is not much to do other than enjoy the scenery.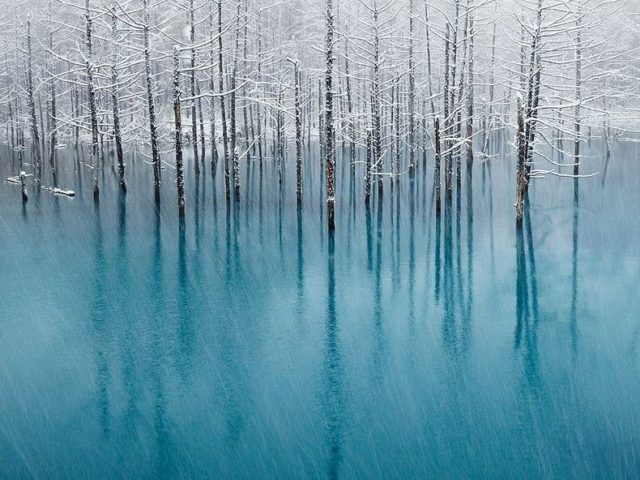 Shirahige fall
Close to the Blue Lagoon and the city of Biei, on the Bieigawa River, there is Shirahige Fall. The white falls and the mist around the area creates a beautiful and fantastic atmosphere. The light patterns change every two minutes, so you'll never get tired of looking at the scenery.
Near Shirahige Falls you will find the Shirogane onsen and you can enjoy that outdoor bath. During the summer you can visit Fukiage Onsen, one of the few places where you can enjoy a mixed bath ( ͡° ͜ʖ ͡°) in nature.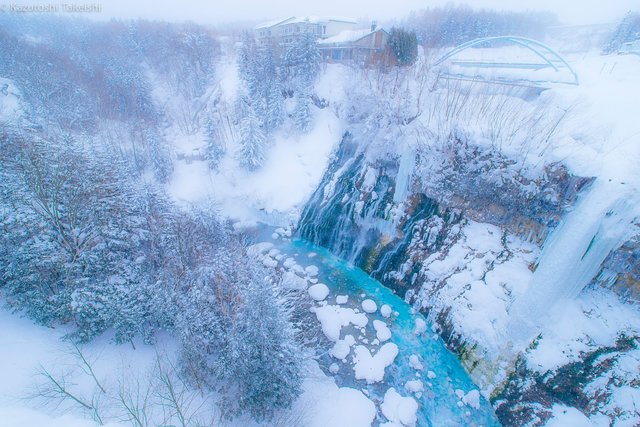 videos of Biei
To finish the article, let's leave some beautiful videos of Biei city, Lake Aoike and Shirahige falls and some onsen.