As in other sectors, Japanese policy chose to create mechanisms that try to shield the country from cultures from other places, which affects the presence of casinos there.
In general, gambling is prohibited in Japanese territory, as are casinos and betting facilities on slot machines, mobile games and sports, however, there are some loopholes in the legislation.
According to article 23 of the Penal Code of Japan betting money on games is considered a crime, the only exception to the rule is betting on public sporting events, where the betting modality is called "Koei Kyogi" (公営競技), where, part of the amount collected is intended for public coffers, both for the federal and local governments.
Even so, there are only four types of sports considered public, that is, where bets are released, being the following:
Horse racing (Keiba);
Bicycle Race (keirin);
Boat race (Kyotei);
Motorcycle racing (Ōto Rēsu).
Aside from the types of public sports that allow bets, the game also takes place in two locations, Pachinko and Lotteries (Takarakuji).
Although in Pachinko there are traditional game machines in a modality that is similar to slot machines with a version of pinball, there are no prizes in money, but in products, ranging from lighters, pens to electronics of great value. .
Outside the Pachinko environment, there is usually a place that is installed right next door, where it is possible to sell these prizes obtained from the games, and convert them into cash, which exempts the place from any misdemeanor.
Such a maneuver is allowed due to the great cultural appeal that the modality has for the Japanese, in addition to representing a great economic impact, since the country has about 15 thousand establishments of this type.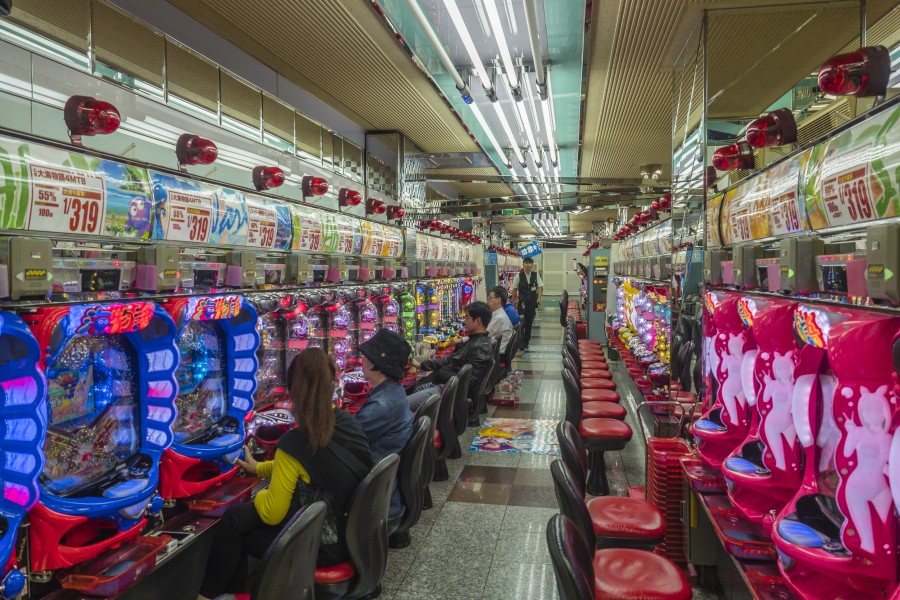 On the other hand, lotteries operate in a system regulated by public agencies, as in Brazil.
The Japanese are especially passionate about the modalities of Nenmatsu Jumbo Takarakuji, a grand prize that takes place at the turn of the year, every December 31, the Jumbo Takarakuji, which takes place 3 times a year, and also the Mini Lotto, drawn weekly every Tuesday. fairs and the ticket costs 200 yen.