Ufotable is an anime studio founded in 2000. The studio is known for its high quality animation and its use of traditional 2D animation techniques. The studio has won numerous awards over the years.
Ufotable's first anime series was Fate/stay night, which aired in 2004. Since then, the studio has produced several other successful anime series, including Fate/Zero, Fate/stay night Unlimited Blade Works, and Fate/ Apocrypha.
Ufotable has a reputation as one of the best anime studios when it comes to both animation and story. Its anime is known for its beautiful visuals, deep and engaging stories, and endearing characters. They tend to attract a lot of hype and praise from critics and fans alike.
It is worth mentioning that maybe some season or movie of the Anime listed below may not be authored by Ufotable Studio. We won't specify seasons or spin-offs, but let's talk about the entire series.
We also recommend reading:
Fate series anime
Ufotable Studio's fame is given to the Fate series anime, most of them are spectacular, many have their original story, while others follow iconic characters from the game series.
The Fate anime is usually set in an alternate version of the Holy Grail War, where seven Mages summon Heroic Spirits as Servants in order to compete to obtain the Holy Grail, which is said to grant any wish. 
Below we list a ranking with the most popular "Fate" Anime:
Fate/Zero
Fate/Stay Night
Fate/Apocrypha
Fate/Grand Order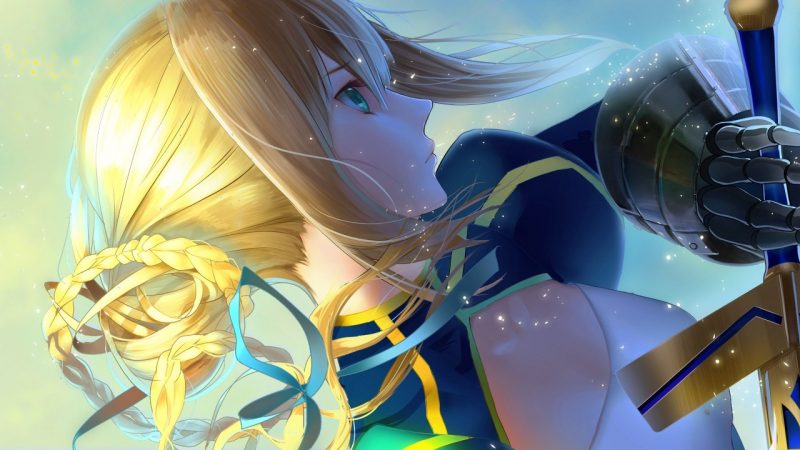 Demon Slayer
The story follows Tanjirou Kamado, a kind boy who lives in a remote mountain village with his family. One day, Tanjirou returns home from selling coal, to find his entire family slaughtered by demons. The only survivor is her little sister, Nezuko, transformed into a demon.
Tanjirou is determined to find a way to turn his sister back into a human and avenge his family. He sets out on a journey by becoming a member of a clan of Oni hunters.
Demon Slayer is an action-packed anime, full of suspense and surprises. It is a must-have anime for all fans of the Ufotable studio.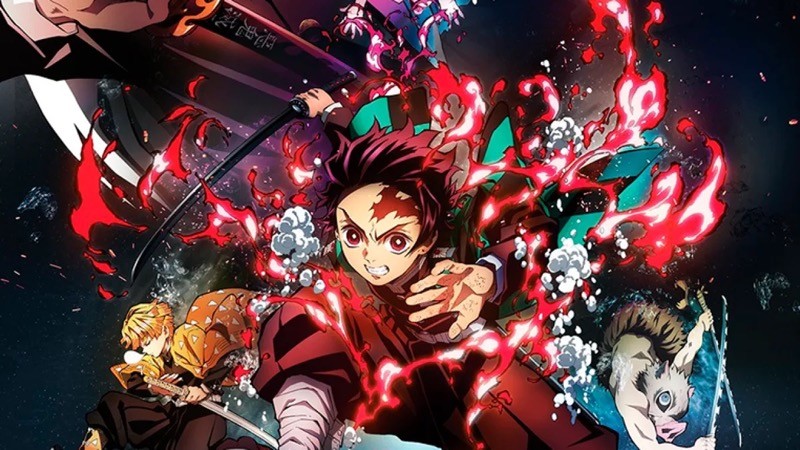 Kara no Kyoukai
Kara no Kyoukai is an anime that tells the story about a group of people who investigate supernatural occurrences known as "Shiki". A dark and atmospheric story with a focus on the psychological horror genre.
The anime series is particularly adored and is often considered one of the best anime series ever made. If you're looking for an anime with a sinister and unsettling atmosphere, then you can't go wrong with Kara no Kyoukai.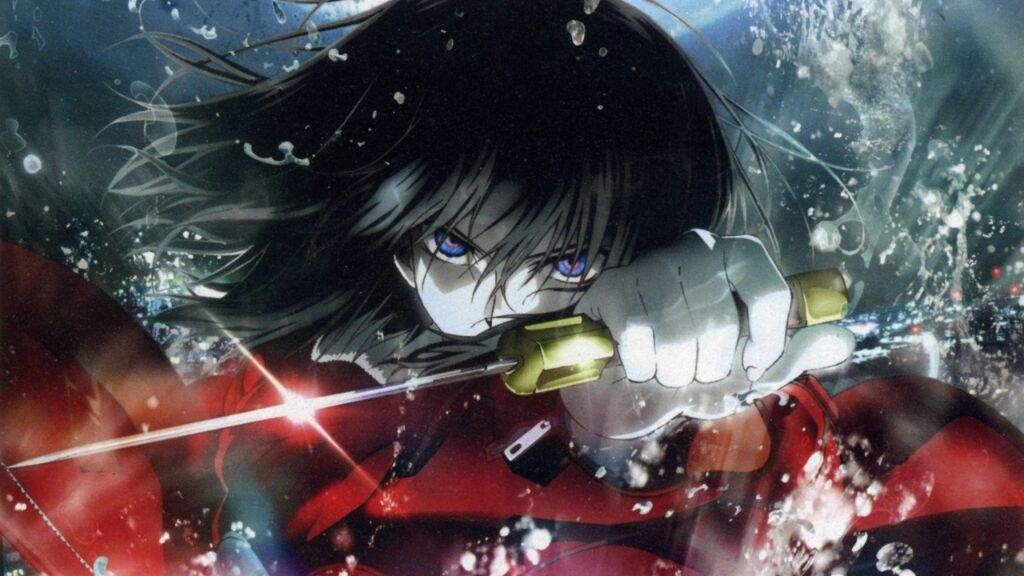 The artigo is still half finished, but we recommend opening it to read the following later:
God Eater
The anime is set in a post-apocalyptic world where humanity is on the brink of extinction due to the emergence of powerful creatures known as Aragamis. The protagonist assumes the role of God Eater, tasked with hunting and defeating the Aragami.
The God Eater game franchise has been generally well received by critics, with praise directed towards its graphics, gameplay, and story. The anime was relatively successful during its release.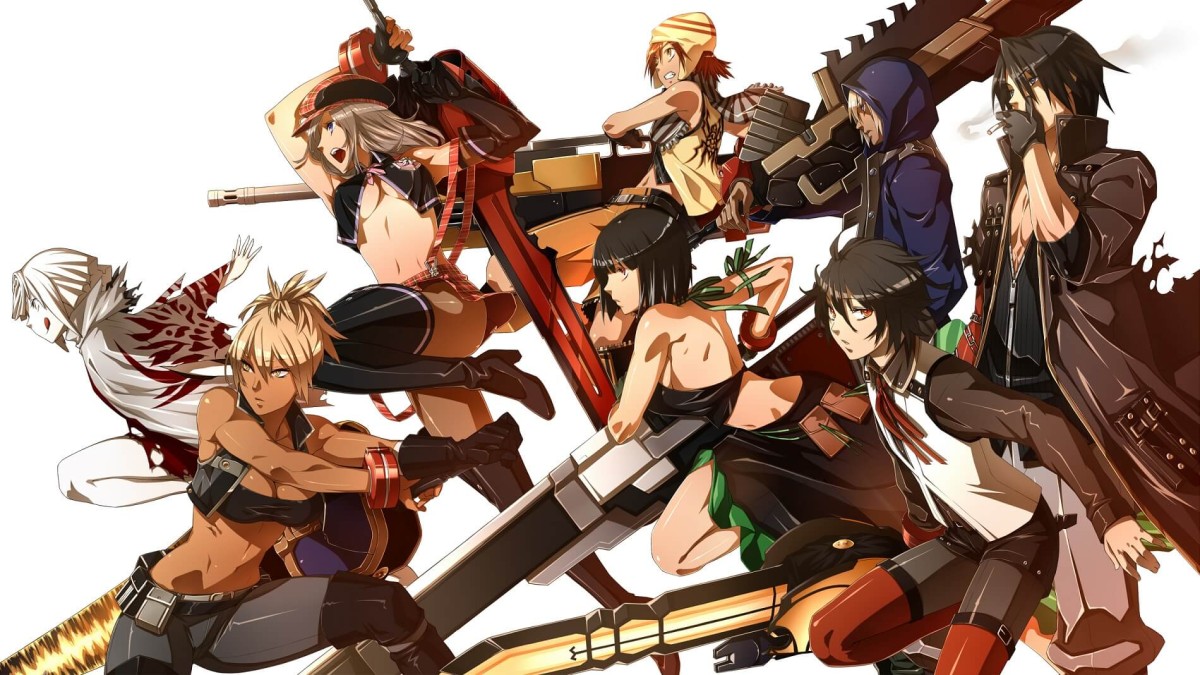 Ufotable Anime List
In addition to the main Anime mentioned, we will share a list for you to assimilate:
| | | |
| --- | --- | --- |
| Anime | Year | Eps |
| Weiß Kreuz Glühen | 2002–2003 | 13 |
| Dokkoida?! | 2003 | 12 |
| Ninja Nonsense | 2004 | 12 |
| Futakoi Alternative | 2005 | 13 |
| Coyote Ragtime Show | 2006 | 12 |
| Gakuen Utopia Manabi Straight! | 2007 | 12 |
| Fate/Zero | 2011–2012 | 25 |
| The Garden of Sinners | 2013 | 13 |
| Fate/stay night: Unlimited Blade Works | 2014–2015 | 25 |
| God Eater | 2015–2016 | 13 |
| Tales of Zestiria the X | 2016–2017 | 26 |
| Katsugeki/Touken Ranbu | 2017 | 13 |
| Demon Slayer: Kimetsu no Yaiba | 2019 | 26 |
| Demon Slayer: Kimetsu no Yaiba – Mugen Train Arc | 2021 | 7 |
| Demon Slayer: Kimetsu no Yaiba – Entertainment District Arc | 2021–2022 | 11 |
Games by Ufotable
Many of the Anime published by the Ufotable studio are based on games and visual novels where the studio also usually participates making the animations, openings and art.
See a list of Ufotable games below:
| | |
| --- | --- |
| Symphonic Rain | 2004 |
| God Eater | 2010 |
| Black Rock Shooter: The Game | 2011 |
| Tales of Xillia | |
| Tales of Xillia 2 | 2012 |
| Fate/stay night [Réalta Nua] | |
| Summon Night 5 | 2013 |
| God Eater 2 | |
| Natural Doctrine | 2014 |
| Fate/hollow ataraxia | |
| Tales of Zestiria | 2015 |
| God Eater 2: Rage Burst | |
| Tales of Berseria | 2016 |
| God Eater Online | 2017 |
| God Eater Resonant Ops | 2018 |
| God Eater 3 | |
| Code Vein | 2019 |
| Tsukihime - A piece of blue glass moon | 2021 |
| Tales of Arise | |
| Demon Slayer: Kimetsu no Yaiba – The Hinokami Chronicles | |