The figure of the elder is present in most of the anime and mangas. Shonens often portray their elders as very powerful and wise individuals. In this article, we will know who are the strongest elderly people in anime.
Remembering that the order of the elements of this list is based on an exclusively personal perception. So please disagree in the comments, so that we can know other ranking possibilities and points of view.
Because they are characters from different fictional universes, it is not easy to rank them reliably or correctly, given that each anime/manga has a different scale of power. The most that can be done is a simple comparison based on speculation and the construction of hypotheses.
That said, let's get to the list!
NOTE: Spoiler Alert!
1 – Netero (Hunter x Hunter)
Isaac Netero is a manga character Hunter X Hunter, created by Yoshihiro Togashi. He is an old man, with a white beard and who, at first glance, appears to be weak. However, Netero is considered by many to be the strongest character in Hunter x Hunter, being the holder of incredible Nen abilities (Nen is the name given to the "power" of the series) in addition to having been the President of the Association for most of the anime. Hunter. Fought toe-to-toe with the chimera ant king, Meruem. Its main ability consists of summoning a Buddha giant that fights by your side copying your moves. Deserves first place.

2 – Shigekuni Yamamoto (Bleach)
Genryūsai Shigekuni Yamamoto is a character from the anime/manga Bleach, written and illustrated by Tite Kubo and which, in turn, was very successful here in Brazil. Yamamoto was the captain of the first division of the Gotei 13. He has a long beard and a fire-type bankai, considered the strongest (offensive) sword (zanpakuto) in the entire series. Feared and respected by all, he is arguably one of the most powerful elders in all of shonen anime. Deserves second place.

3 – Master Kame (Dragon Ball)
Master Roshi (or Muten Roshi) needs no introduction. Perhaps the most famous "old man" on this list, actively participated in the entire franchise Dragon Ball and more secondary in Dragon Ball Z, Kai, GT and Super. He is the creator of the Kamehameha, the main technique of Son Goku and several other characters in the series. Taught Goku, Krillin, and Yamcha at the beginning of the manga. In addition, it has transformations that leave it in a muscular form. Deserves third place.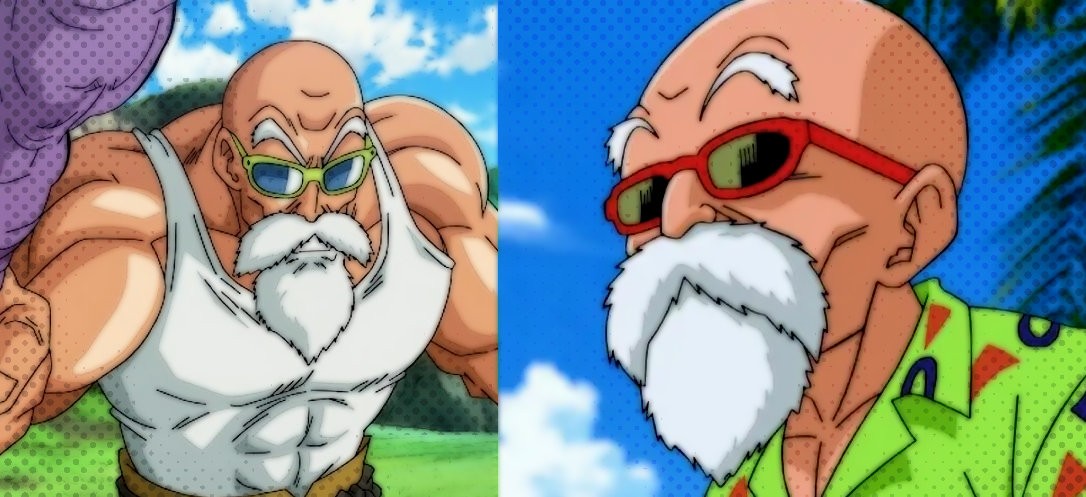 4 – Libra Dohko/Elder Master (Saint Seiya)
Libra Dohko (Elder Master) is one of the strongest Gold Saints in the Knights of the Zodiac anime/manga. During much of the classic series (post-holy war period), Libra Dohko is already old and on permanent vigil on the 5 ancient peaks in Rozan. He received from Athena the technique of delaying aging and was Shiryu's master/counselor. Dragon during the classic series. It deserves fourth place.

5 – Makarov (Fairy Tail)
Makarov Dreyar, son of one of the Guild's founders fairy tail, current guild master and one of the ten holy wizards. He is the grandfather of Laxus (Dragon Slayer of Thunder) and according to some guides in the series, he is over 88 years old. He is also one of the most charismatic characters in Fairy Tail. Without a doubt, Makarov deserves fifth place.

6 – Jiraiya (Naruto)
Charismatic character, taught to Naruto Chakra Summoning and Manipulation Techniques (rasengan). It features personality similarities with Master Roshi, and is also one of the manga's comic reliefs. He is one of the three legendary ninja (sannin) along with Tsunade and Orochimaru, in addition to having been a disciple of Hiruzen Sarutobi, the Third Hokage. He became one of the most striking characters in Naruto, especially after his mortal fight against Pain. Deserves sixth place.

7 – Genkai (Yu Yu Hakusho)
Master Genkai was Yusuke and Kuwabara's master at the beginning of the series Yu Yu Hakusho. Subsequently, he participates in the tournament of darkness, in his youthful form. He fights against Toguro and ends up dying during the tournament, a fact that leaves Yusuke, Kuwabara and their friends in deep sadness. However, some time later, Genkai finally resurrects. It deserves seventh place.

8 – Sarutobi (Naruto)
Hiruzen Sarutobi (Third Hokage) was Jiraya's master, influenced several generations of Konoha ninja, as well as being responsible for sealing Orochimaru's arms in a confrontation that resulted in his death. It has powerful jutsus, such as the Enma summoning and other fire jutsus. Interestingly, Sarutobi had some of his characteristics based on the legend of Sarutobi Sasuke (learn more about this legend from mythology clicking here). It deserves eighth place.

9 – Gran Torino (Boku no Hero Academia)
now let's go Boku no Hero Academia. Despite his short stature and fragile appearance, Gran Torino actually possesses a Quirk that allows him to be extremely fast and agile, the jet. Torino first appears in the series for having chosen protagonist Izuku Midoriya to be his student during the anime/manga. He was also a personal friend of Nana Shimura, who in turn trained All Might. Shimura, it is worth mentioning, was the only woman to master the One For All technique.
Above all, Gran Torino is an extremely charismatic and skilled character. Therefore, it deserves the ninth place.

10 – Silver Fang (One Punch Man)
Silver Fang (also called "Bang"), better known as one of the strongest heroes from the anime/manga One Punch Man, it is a hero S-rank and rank 3 that belongs to the Hero Association. He is an 81-year-old man with a distinguished physique. It is also one of the characters that recognizes the strength of Saitama, the protagonist of the series. Deserves tenth place.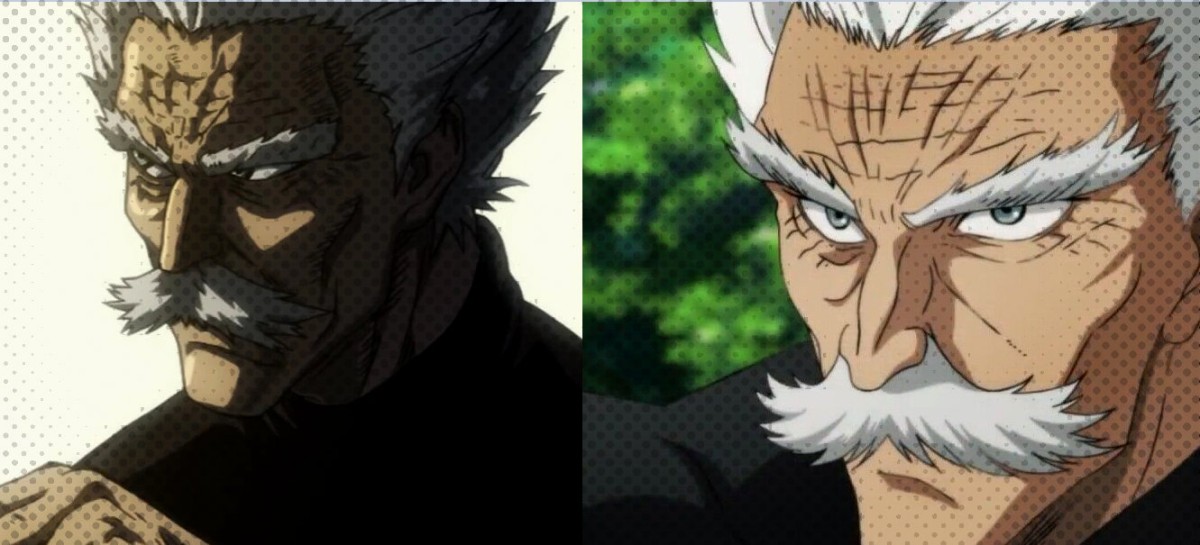 Is that you? Do you know any other eldersbadass"? Say it in the comments!
On the Bunka Pop channel, there is a video with 5 of the most appealing elderly people in anime. To watch click on the link below: 5 OLD MOST APPEALS OF Anime! ? – YouTubeAnime
Did you like the article? So don't forget to like, comment and share with your friends!