Do you know the small towns of Japan? Despite having giant metropolises, Japan is full of small towns, some so small that they have even become ghost towns. In this article, we are going to see some small towns in Japan that are famous.
These small towns are full of sights like castles, inns, hot springs, temples and a beautiful natural environment. We are not going to talk about small villages, but cities with less than 200,000 inhabitants that have some tourist attractions.
Kamakura – The Ancient Capital of Tokyo
Kamakura is a coastal city located an hour south of Tokyo, it was once the capital of Japan and has a very turbulent history. In the 13th century, it was the fourth largest city in the world. The city was ravaged by war, earthquakes, tsunami, typhoons and fires that left the city smaller. Its history left behind thousands of temples and stories.
Kamakura City [鎌倉] is located in Kanagawa Province and offers some tourist attractions such as Big Buddha, Hokokuji Temple, Hasedera Temple, Hachimangu Shrine, Engakuji Temple and many others.
In summer you can visit Enoshima beach, Hiking trails and some historical sites. You can enjoy this trip by taking a Tour with the options offered below by: GetYourGuide.
Nikko – The City where Tokugawa Ieyasu lies
It is 140 km north of Tokyo and is known for its mountainous landscapes and hot springs. Nikko is an ancient city that is full of temples. In Nikko you will find the mausoleum (tomb) of Tokugawa Ieyasu, the man who founded the Shogun dynasty, and who ruled Japan in the Edo period.
You can visit Nikko Toshogu, one of the most important shrines in Japan which is also a UNESCO World Heritage Site. You can see the beautiful Kegon waterfall which is known as one of the best waterfalls in Japan.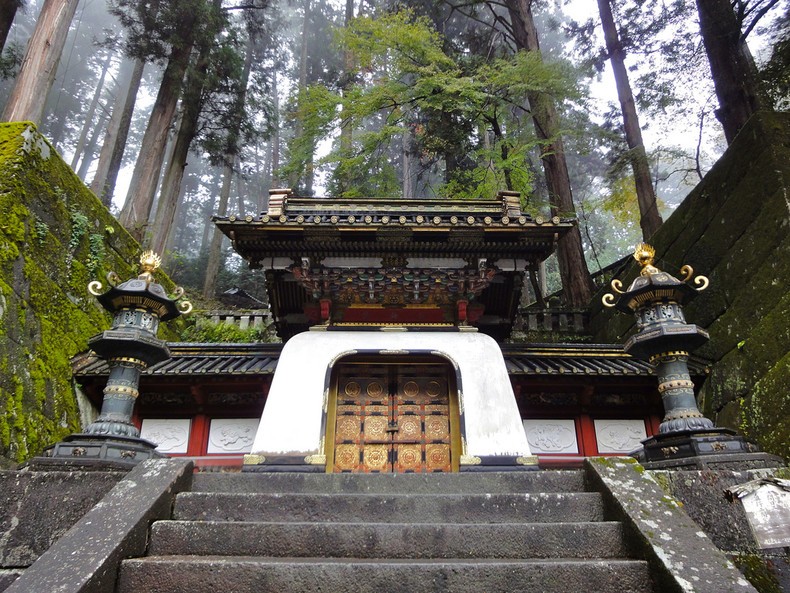 Takayama and SHIRAKAWA – THE CITIES OF THE ALPS
Takayama is a city located deep in the Japanese Alps that has developed a unique culture due to its isolation. The city was known for its carpenters recruited to build many of Japan's most famous structures, including the Imperial Palace in Kyoto.
Another small town in the Japanese Alps near Takayama is called Shirakawa and is in Gifu Prefecture. Many of these old houses and farms are now open to the public and some offer lodging. Other small and famous towns in the Alps are called Gokayama and Toyama which are isolated especially in winter.
We recommend reading: The famous Japanese Alps – Hisa, Kiso and Akaishi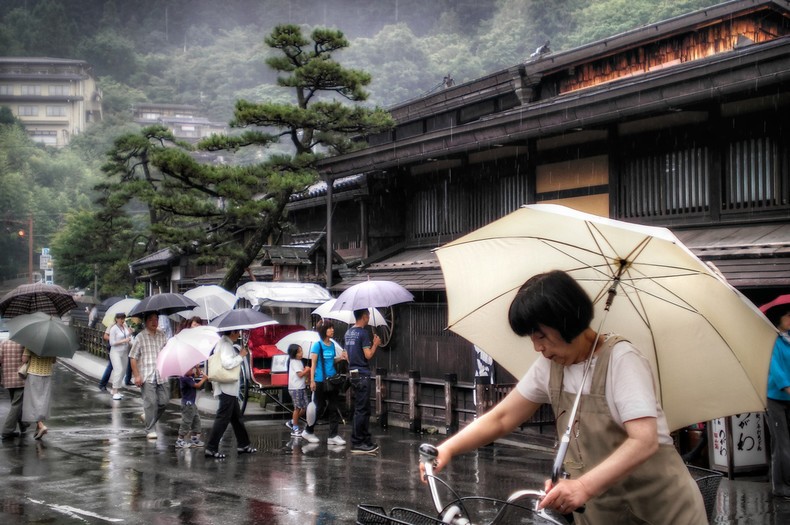 The area preserves ancient architecture and is known for its spring and autumn festivals. The architects of these cities developed a unique architecture with steep roofs to deal with the snow.
Visiting this other UNESCO heritage site called Shirakawa-go will take you back to the Edo period. Gassho-style houses are one of the biggest attractions in these cities that surround the Japanese Alps that crisscross several provinces.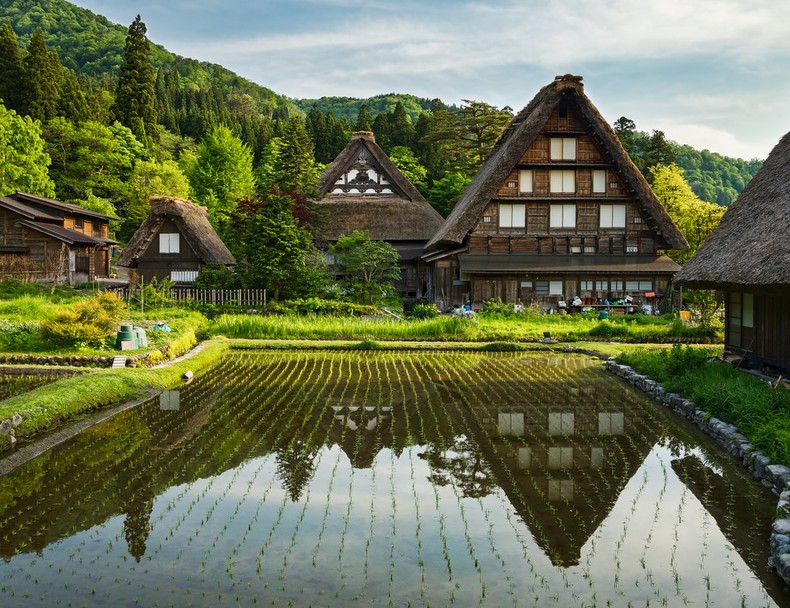 Hakone – GET A GOOD VIEW OF MOUNT FUJI
Hakone is a village that is covered in snow and offers a beautiful view of Mount Fuji. It is known for its nature, a famous lake and a cable car. Hakone is one of the most visited tourist cities in Japan.
Located just a few hours from Tokyo, you can choose to buy a ticket that gives you unlimited access to trains, cable cars, boats and many others. If you want to venture into the region, you can visit Gotemba or climb Mount Hakone itself or others that surround Fuji-san.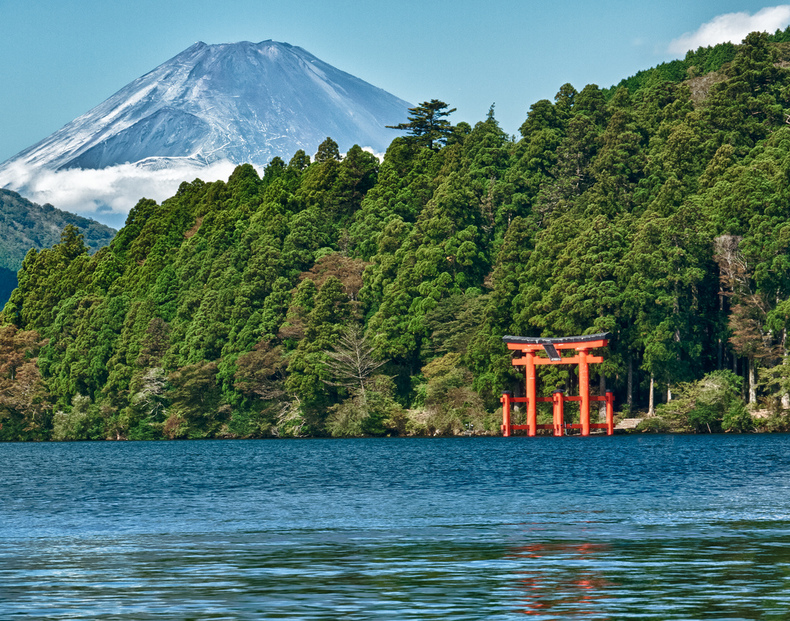 Beppu – The Hell of Japan
The city of Beppu on Kyushu Island has more hot springs than any other city in Japan. Every day around 130,000 tons of rich minerals and warm water flow into the soil of Beppu. That's about 10% of Japan's total flow.
The city uses all that hot water in hot springs, and even sand pools. Some onsen seem to have water so hot it turns red like hell. The city even earned this nickname, with waters that reach 60 degrees.
We also recommend reading: Do you know Beppu? The city of the Onsen?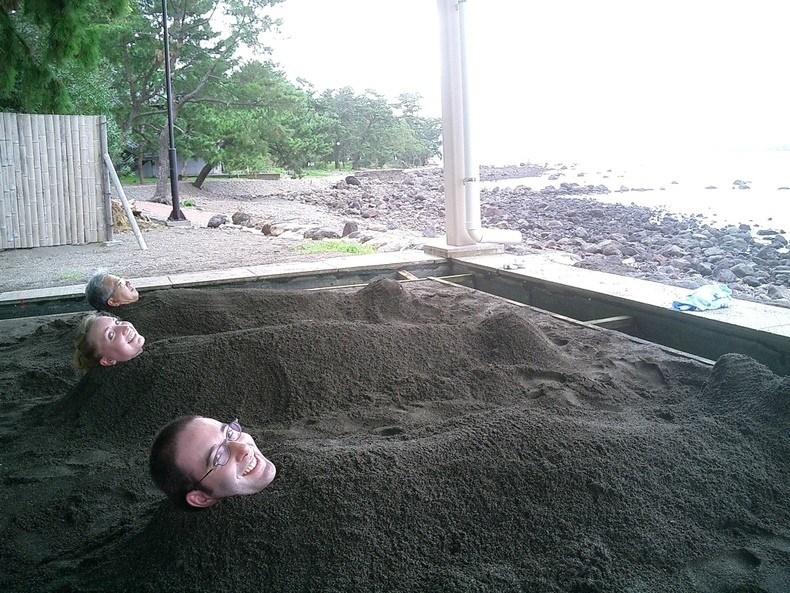 Hiraizumi – The small town of Iwate
A small northern city in Iwate Prefecture, which was once a major regional capital that was among the largest cities in Japan. The city is home to a variety of temples, gardens and archaeological sites dating back to the 12th century. Several are designated UNESCO world heritage sites.
Read too: List of Cities in Japan - Complete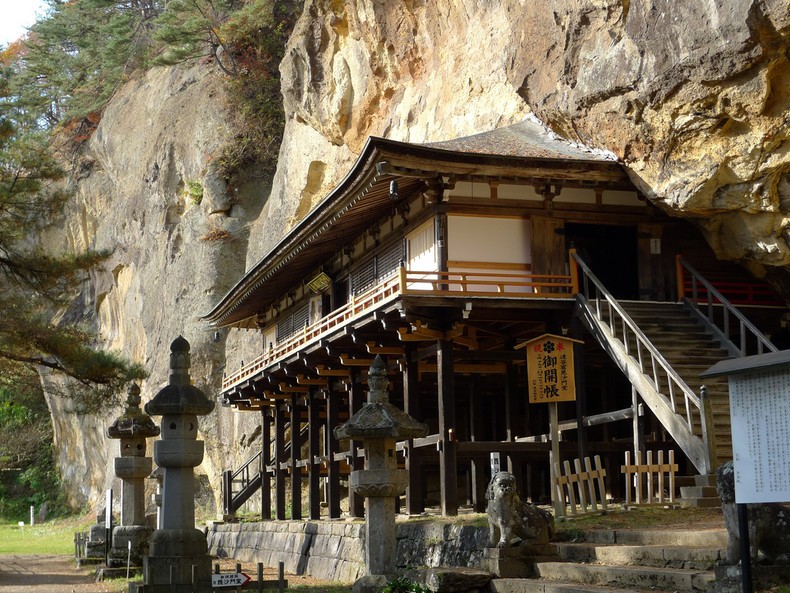 Hikone – On the shores of Lake Biwa
The city is located on the shores of Lake Biwa which is located in Shiga, this is the largest freshwater lake in Japan. The city has one of the oldest castles in the country built in 1622.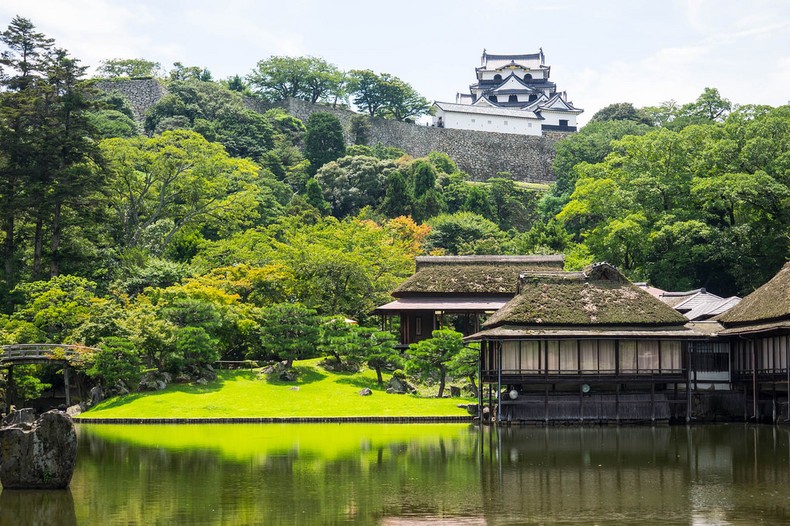 Inuyama – The famous Inuyama castle
Inuyama has one of the oldest castles in Japan dating back to 1537. The town is also known for its cormorant fishing (Using Birds) on the Kiso River. Below we have a video in English from our daily Japan channel showing the castle.
Urayasu – The Disney City of Tokyo
It is a suburban city near Tokyo, in Chiba Prefecture, where Tokyo Disneyland is located. Considered a desirable city with quality of life. Who doesn't want to live near a super park? 
We also recommend reading: Discover Tokyo Disney Sea and Disneyland Japan