Do you know the Japanese Alps? For those who don't know, alps are very high mountain ranges with elevations above 3000 meters. There are exactly 3 mountain ranges that are located in the center of Japan.
These mountain ranges (cordilleras) are known as:
Hida Mountains (飛騨山脈 – hida san myaku);
Kiso Mountains (木曽山脈 – kisou san myaku);
Akaishi Mountains (赤石山脈 – akaishi san myaku);
These 3 sets of mountains were affectionately nicknamed the Japanese Alps by Walter Weston, which even has a memorial plaque in Kamikochi.
These Japanese Alps were given generic names like Northern Alps (Hida), Central Alps (Kiso) and Southern Alps (Akaishi). This has no real relationship with each of these alps, their Japanese name has a more characteristic meaning that we will mention briefly in the article when we see each of these mountains.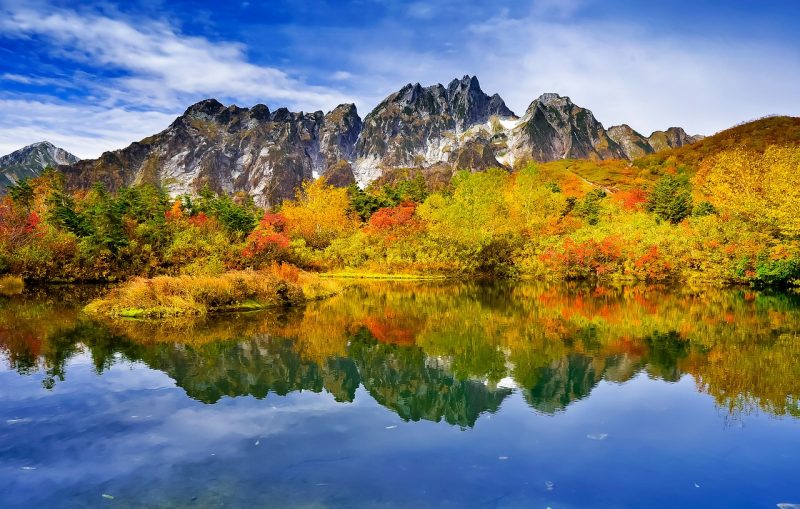 Discovering the mountain ranges of Japan
The Northern Alps – Hida Mountains – This great mountain range spans Toyama, Gifu, Nagano and Niigata prefectures. The most popular mountains located in the Northern Alps are Tateyama, Hakuba, Lan Hotaka, Otemi and Tsunemake.
Another highlight is the famous Kamikochi Valley, which is usually the subject of several travel itineraries to Japan. In this valley you can follow the beautiful Azusa River which is more than 1500 meters above the sea, in addition to several forests, rivers and crystalline lakes.
The characters that make up Hisa's name mean to fly, jump (飛) and white horse with black spots (騨).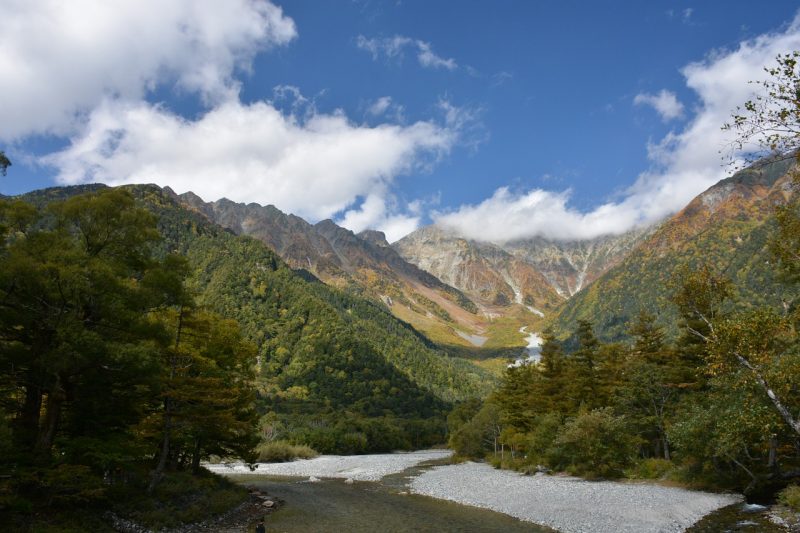 The Central Alps – Kiso Mountains – The Central Alps is located in the center of Nagano, the main mountains found in Kiso are Hokendake, Komagatake, Utsugi, Ontake and Ena.
There is a cable car called Komagane RopeWay that passes through these alps in an epic way. The name kiso (木曽) refers to an ancient tree.
The Southern Alps – Akaishi Mountains – The southern range encompasses Nagano, Yamanashi and Shizuoka prefectures. Here are located most of the mountains with more than 3000 meters. Here we find Kitakodake, which is the second highest mountain in Japan. The name Akaishi literally means red stone.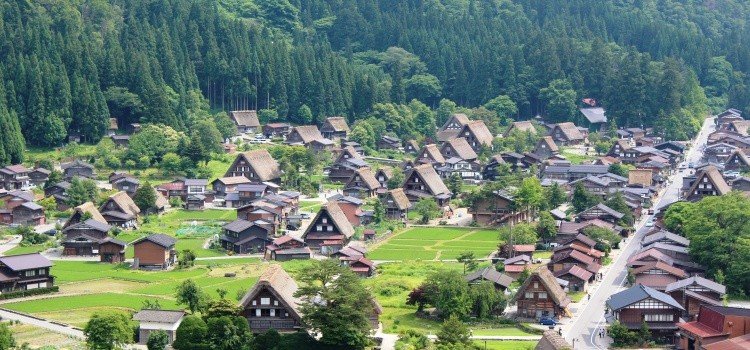 The many attractions of the Japanese Alps
In each of the cities around the Japan Alps, there are a variety of attractions that, depending on the season, can only be seen at a certain time or in a specific location.
In addition to rock climbing, valleys, rivers and beautiful woods to explore, each town has highlights perfect for tourists. In Toyama we have a gigantic wall of snow, Omachi a beautiful dam, Shiojiri and Takayama with historic buildings.
Japan is an amazing country to travel to, but driving is not the best option for visiting the Japanese Alps. You can easily plan to visit Kanazawa, Shirakawa-go, Takayama, Kamikochi and Matsumoto in a few days.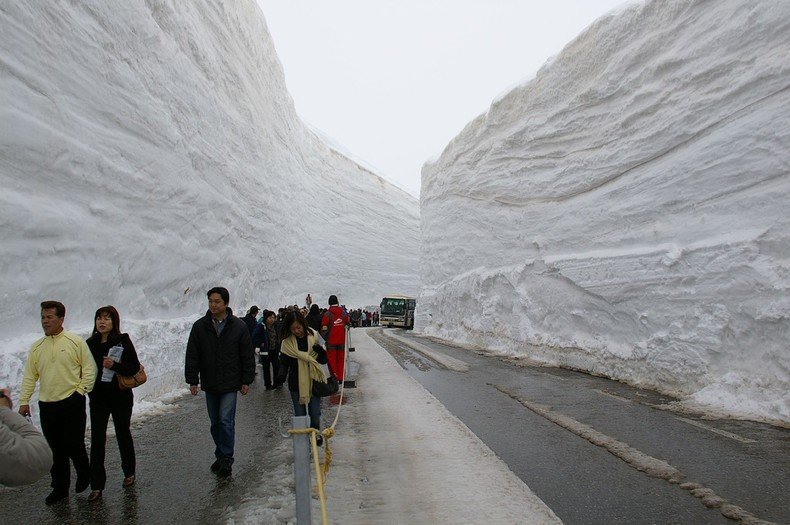 We recommend scheduling your climb to the Japanese Alps at the official recommended season for each mountain. It may happen that some buses do not work at certain times like July and September.
You can search for other cable cars in the Japanese Alps like Shinhotaka Ropeway. Other specific details about each tourist spot in the Japanese Alps can be found in other articles.
Did you like the article? Share with friends and leave your comments.