Purikura [プリクラ] are automatic photo machines that are found all over Japan and are very popular with girls. On these machines you can take sticky photos and share them with friends.
In addition to sticky photos, you can put frames, phrases and even edit the photos before printing them. You can find purika machines at any Game Center, amusement park and other landmarks.
These cameras are very popular with friends, but it's also the perfect opportunity to take and save a photo with your crush, boyfriend or group of friends. Today these photo booths have become popular even in the West.
We also recommend reading:
How did purikura come about?
The first purikura machines were developed jointly by Atlus and Sega, being launched in 1995, becoming popular in 1997. The first machine was called Print Club.
In fact, the name Purikura is the junction of the words Print Club which in Japanese is said "Purinto Kurabu" [プリント倶楽部]. The old machines only had photo frames and only printed two to three photos per session.
The idea was conceived in 1994 by Sasaki Miho, inspired by the popularity of the 90s kawaii photographic culture where girls glued pictures into albums. Working at a game company, his idea was initially rejected by men.
Initially these photo booths were introduced in arcades, but later being expanded to karaoke, pop culture venues, fast foods, train stations, bowling alleys and others.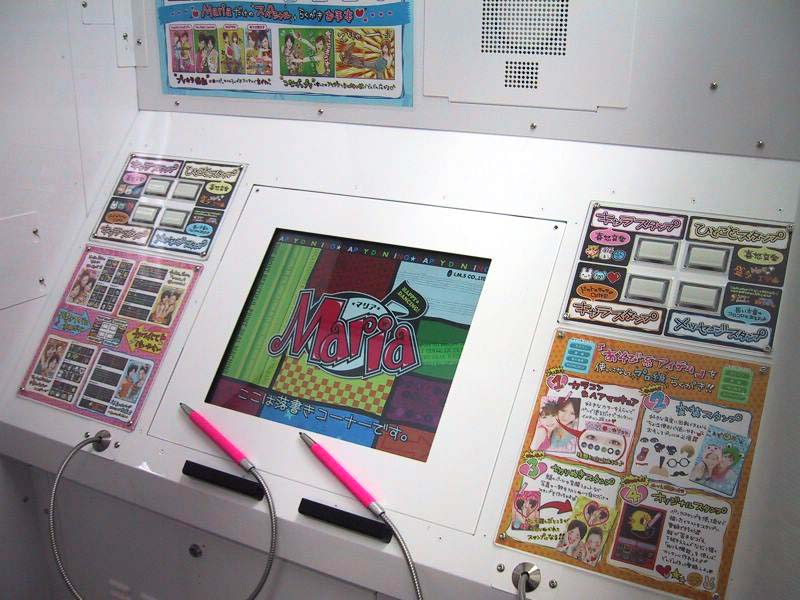 How does Purikura work?
The tools present in Purikura currently help to change the skin texture, remove blemishes, sharpen the chin, enlarge the eyes, etc., in addition to a wide variety of effects such as hearts, stars, sparkles, etc.
Some machines make automatic changes, usually make your eyes look bigger, legs longer and thinner, body size smaller and thinner, hair softer, look brighter and make your skin whiter. You can adjust these effects, but it is usually not possible to remove them completely.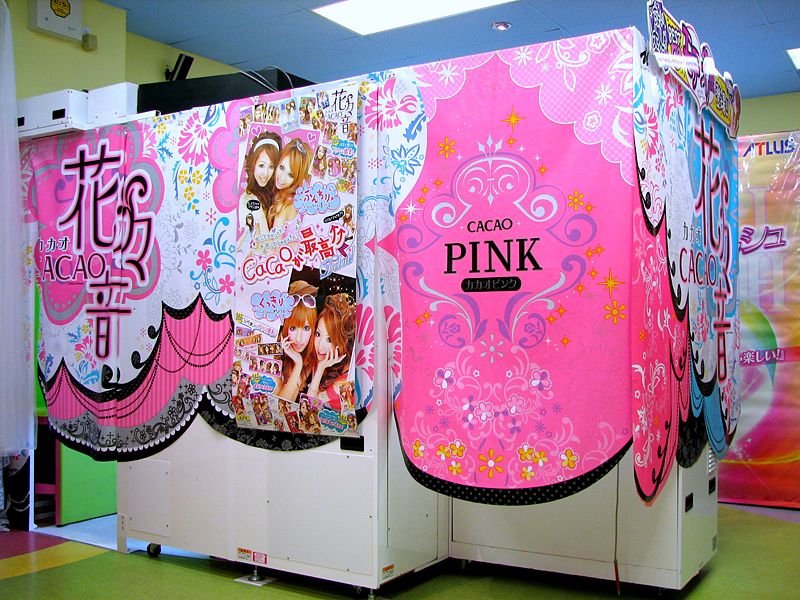 The machines are divided into two parts; the photo booth and the corner of Rakugaki [落書き] which means doodling. In the Rakugaki corner, you can choose which pens to write with and use stamps in the shape of hearts, stars, animals, mustaches, wigs and more…
Current machines are very modern.. The machine's display in the photo booth are of high quality. It responds to touch, fingers and pens. It's even better than our televisions.
Some modern machines even allow you to send the photo via email or your cell phone so you can send it to anyone or share it on social media instead of being limited to printed stickers.
Facts about Purikura
Some Young Women are addicted to taking pictures in Purikura who even assemble books, called Purichou [プリ帳].
Even some Game Centers usually rent cosplays (costumes) of maids, pirates, rabbits and high school girls. In addition to wigs, cat and rabbit ears.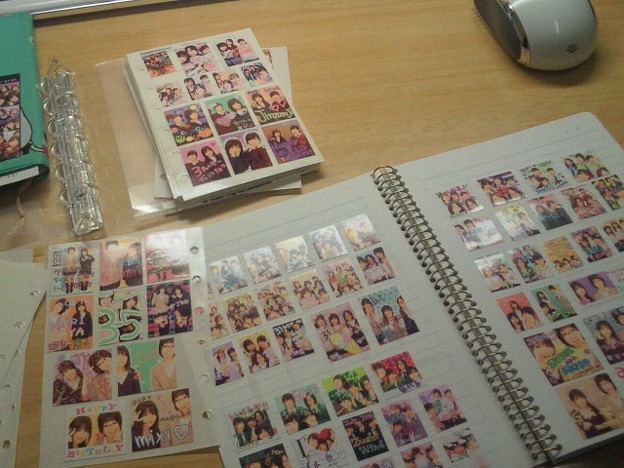 It is possible to find Purikura from 200 Yen. They are getting more expensive, according to the size of the photo, and the things that are done in it. It can cost anywhere from 400 to 1000 yen depending on what you want.
There is no limit to the number of people at Purikura, it is very common for groups of friends to get together to take pictures together on each tour. Nowadays there are even photo booths that print a 3D model of the person.
It was thanks to the growing phenomenon of Purikura that cell phones started to have a front camera, soon accompanied by editing tools, Snapchat, Instagram and other things that allow doodles and effects.
Videos using Purikura
Want to know how a Purikura works in detail? Watch the videos below, in English. These are great youtube channels that should be seen by everyone. Thanks for reading, sharing and commenting.
If you want to turn photos into squares, we recommend view website.