Domestika is an international platform for online courses in several languages on various subjects related to creativity. I found out that on this platform there are several introductory and specific courses on Japanese arts and also on animation and manga drawing.
In this article I want to share a complete list of all the courses I found on Domestika that might be interesting for fans of Japanese culture or anime and manga. If you have dreams of becoming a mangaka or animator, or are simply passionate about traditional Japanese arts, this article is for you.
We also recommend reading:
Discover the Domestika Platform
Domestika is an international platform for online courses, we invite you to register on the platform to help Suki Desu and also follow several courses on various artistic areas, design, programming and much more.
Remembering that even if the course does not have audio in Portuguese, it will always have subtitles, and it is probably in Spanish and English. In addition to all the support and community of the course.
The first Domestika courses always have a discount, so be sure to register and take advantage of your discount or get a course package. You can also subscribe to Domestika PRO and get access to several free courses per month.
Japanese-influenced ink illustration
I want to give a special emphasis to this painting course with Nanjing because it is one of the only ones that is available with original audio in Portuguese.
In this course, Mika will guide you through every step so that you can create an ink composition from start to finish, exploring the full potential of this material.
You will learn to work the brush with precision, create contrasts, light and shadow effects to be able to convey emotions through this ancient technique.
Shodo – introduction to Japanese calligraphy
Calm your mind and find inner peace by understanding the philosophy and art of traditional Japanese writing. Domestika has its own course focused on Japanese Shodo calligraphy taught by Rie Takeda.
With this course you will learn all about Japanese calligraphy, types, styles, tools and much more. At the end of the course you will be able to create a kanji, a piece of Japanese calligraphy and a stamp with your name in Japanese to sign your work.
The course has a total of 16 video lessons, 9 hands-on lessons, 26 additional resources and a final project for you to complete. For details, just access the Domestika page below:
We also recommend reading: Shodo - The art of Japanese calligraphy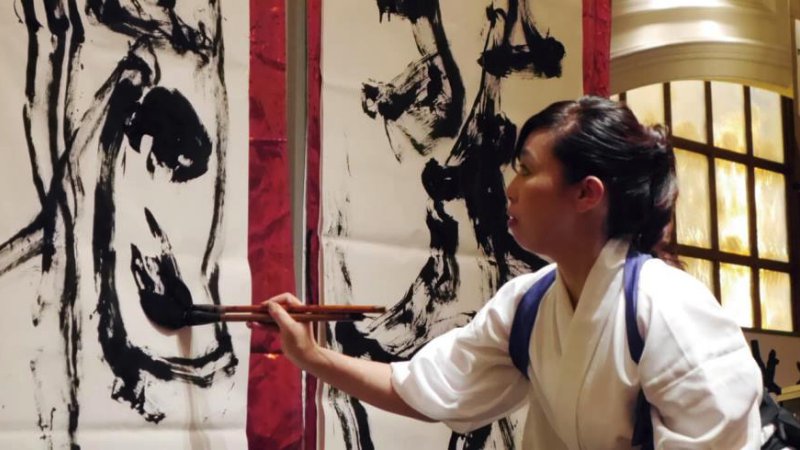 Sumi-e Japanese watercolor illustration
In this course, Flor Kaneshiro will teach you everything you need to know about Sumi-e and learn how to create your own illustrations, mixing watercolor basics with Japanese-style brushstrokes.
In this course you will have access to 22 video lessons, 17 hands-on lessons, 24 additional resources and files and a project to complete at the end of the course.
In addition to learning all about Japanese art with watercolor and sumi-e, you will also be introduced to pixel illustration with digital tools like photoshop. For details, just access the button below:
Kintsugi Course – Restore Ceramics with Gold
In this course you will learn how to restore ceramics with the ancestral Japanese technique kintsugi which consists of the use of gold dust, in addition to many philosophical questions.
The ancestral art of kintsugi has its roots in the Japanese wabi-sabi aesthetic, which involves the concepts of imperfection, impermanence and simplicity.
This course is taught by ceramist and kintsugi specialist Clara Graziolino, to learn more about the course, just click on the button below:
We also recommend reading: Kintsugi – The art of healing from scars and imperfections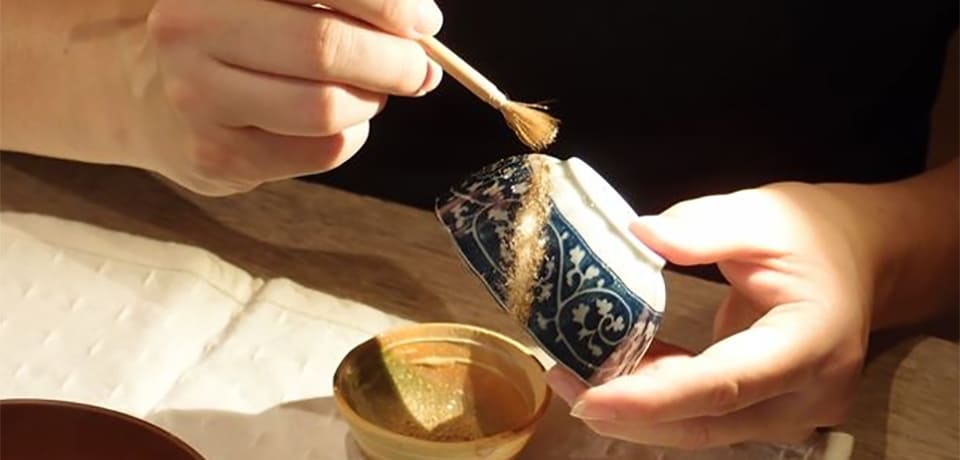 Kawaii style character design course
In this course taught by Azul Piñeiro and Carlos Higuera, illustrators and designers from Estudio Kudasai, you will get to know all the knowledge and passion for Japanese culture with their kawaii-style drawings.
Azul and Carlos will talk about colors, lines, graphics and other resources you can use to define and create your characters. In the end you will be able to create and design a kawaii character for your projects as an illustrator and designer.
This is one of Domestika's most popular courses within this niche, with over 3600 students and over 350 positive reviews. For details, just click the button below: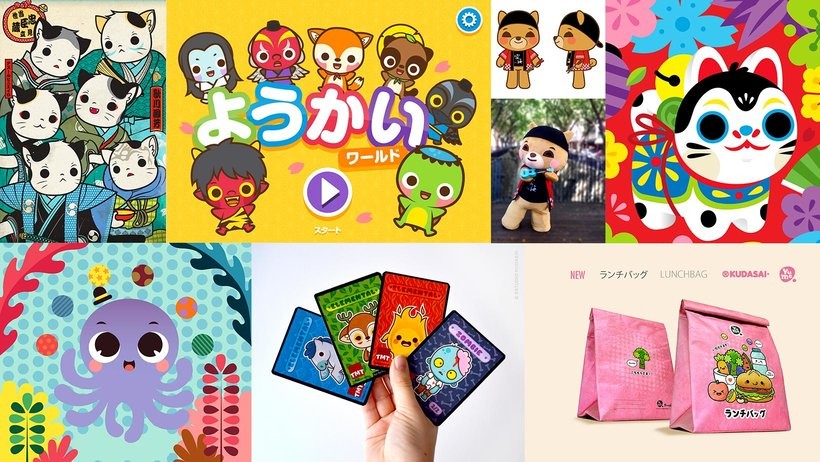 Techniques course for coloring manga drawing with markers
In this course, you will learn to color marker characters by applying the Japanese style of manga. Taught by Tania Oksentiuk, you will learn to work strokes and brush strokes to achieve effects and harmony in your composition.
You will color all the elements of your character, such as skin, hair, eyes and clothes, until the final details, leaving your piece ready to be shared on your social networks.
You will finish the course learning to color an illustration from scratch using techniques from manga and Japanese anime. Using bookmarks, you will have a unique composition to start your artbook or share on social networks.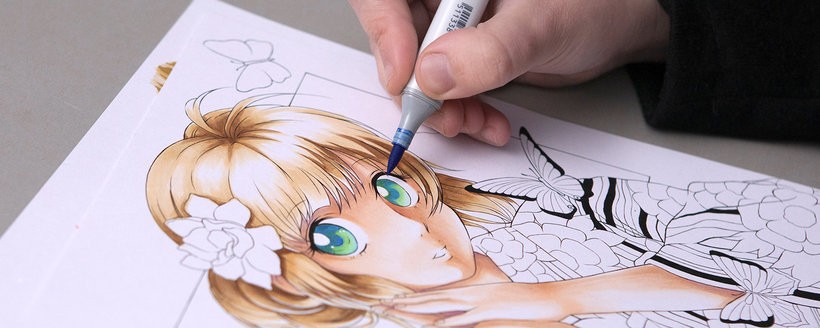 Manga character creation course
Learn to create and illustrate Japanese comic characters from the initial idea to their technical sheet. No more copying and drawing repeated characters, create your own from scratch.
In this course, you will learn, through the hands of Andrea Jen, to create your own aesthetic manga characters, from the idea to the main views and facial expressions.
At the end of the course you will be able to create a complete technical sheet of your own manga character, with their main views, expressions and personality traits.

Course on Kokedama – Moss vase
In this course, Joan Català, founder of Omotesandō Plants, will teach you how to make Kokedama, modern potted plants made simply with soil and moss.
The moss is then held together with twine, and the plant is left to grow out of the moss ball. It is very similar to a Bonsai, the difference is that it is simple and easier to care for.
We recommend reading: Kokedama – Natural Moss Vessels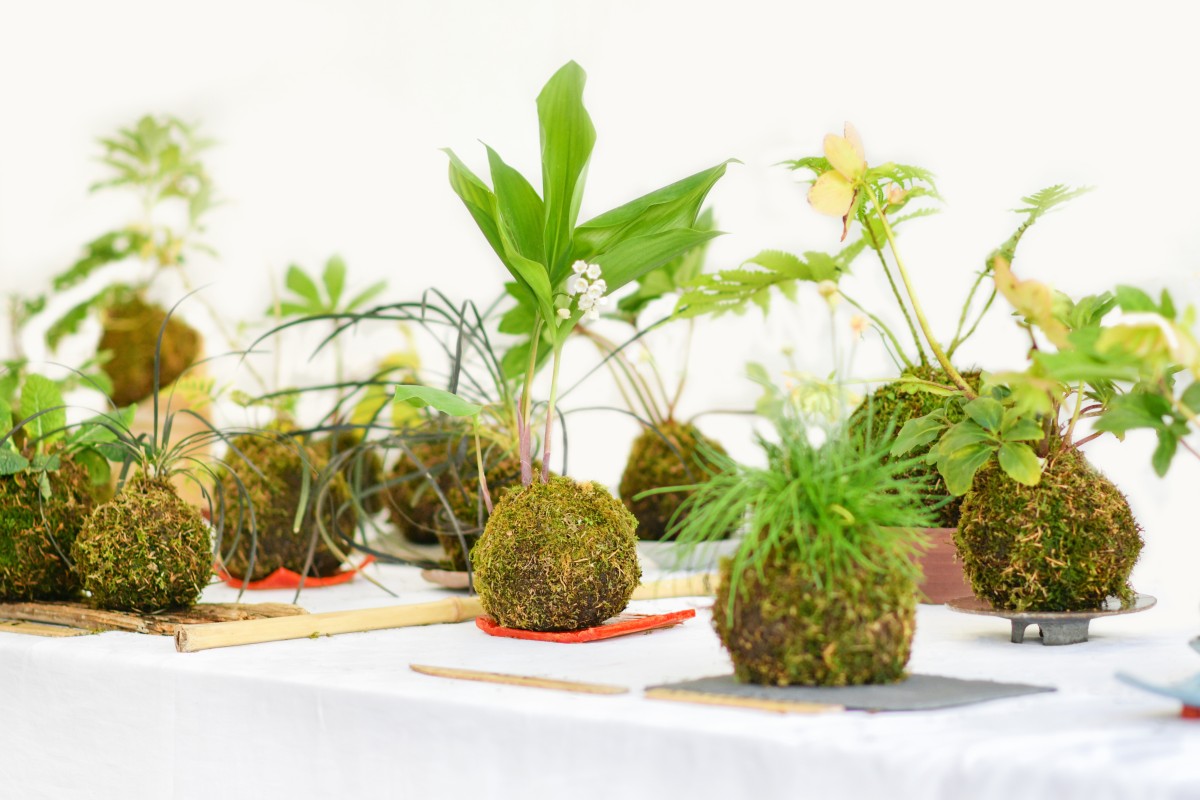 Online Amigurumi Courses at Domestika
Domestika also has several creation, craft and crochet art courses, such as the traditional Japanese art of amigurumi. In case you don't know, these are those kawaii dolls made in crochet or knitting.
On the Domestika platform I found four courses that fit this category, one of them is in Portuguese, but it doesn't have a full focus on Amigurumi, but it serves to create kawaii plush toys in the Japanese style.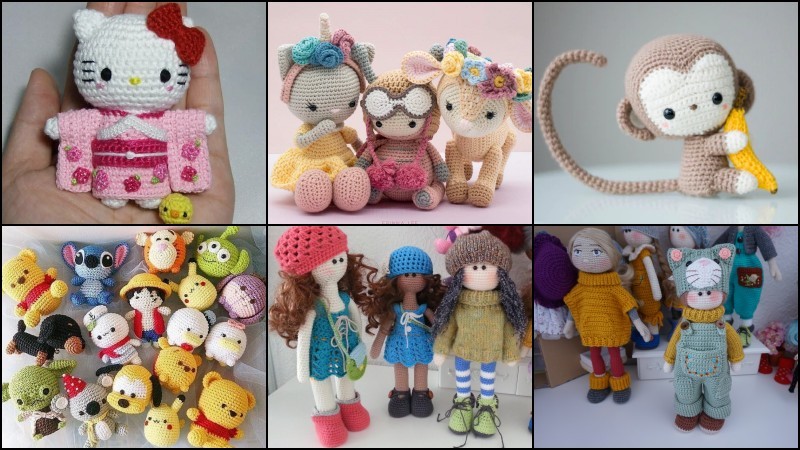 Other Manga and Japanese Animation courses
Domestika is full of courses related to creating manga, animation and Japanese illustration. We can't list everything in this article, let's leave a few others in a list below:
If you want to find other more specific courses, just do your search within the Domestika Platform. For sure you will find numerous courses on Japanese arts, manga and animation.