Looking for the best Kimetsu no Yaiba aka Demon Slayer coloring pages? In this article, see a compilation of drawings that we prepared for you! Characters like Nezuko, Tanjiro, Kochou, Inosuke and Zenitsu.
Demon Slayer is one of the most popular anime in recent years, with high quality animation and a perfect soundtrack, with a story full of action and suspense. A Great Pillar of the Shounen world.
For those who don't know the anime tells the story of a young man named Tanjiro who lost his family to the Oni (demons) and had his sister transformed into one of them. Now he seeks revenge and tries to find a way to turn his sister Nezuko back into a human.
Learn to Draw Kimetsu no Yaiba
Coloring ready-made drawings can be fun, but have you ever thought about drawing your own manga? We recommend reading our articles with tips for learning to draw below:
Demon Slayer - Kimetsu no Yaiba Coloring Page
Below we'll see some general drawings of various characters from Kimetsu no Yaiba or Demon Slayer!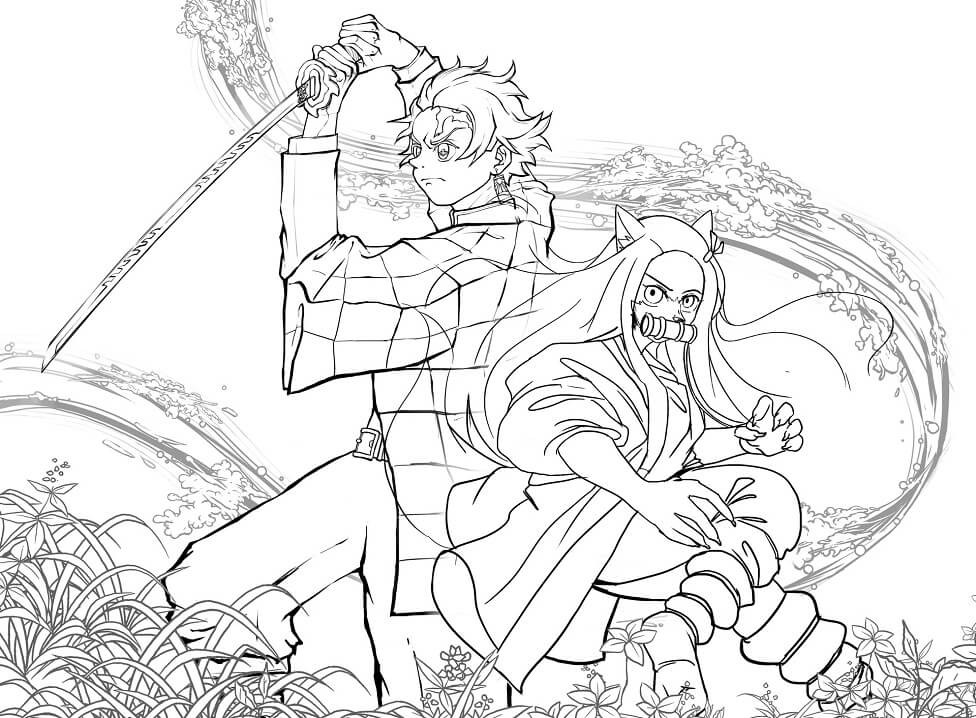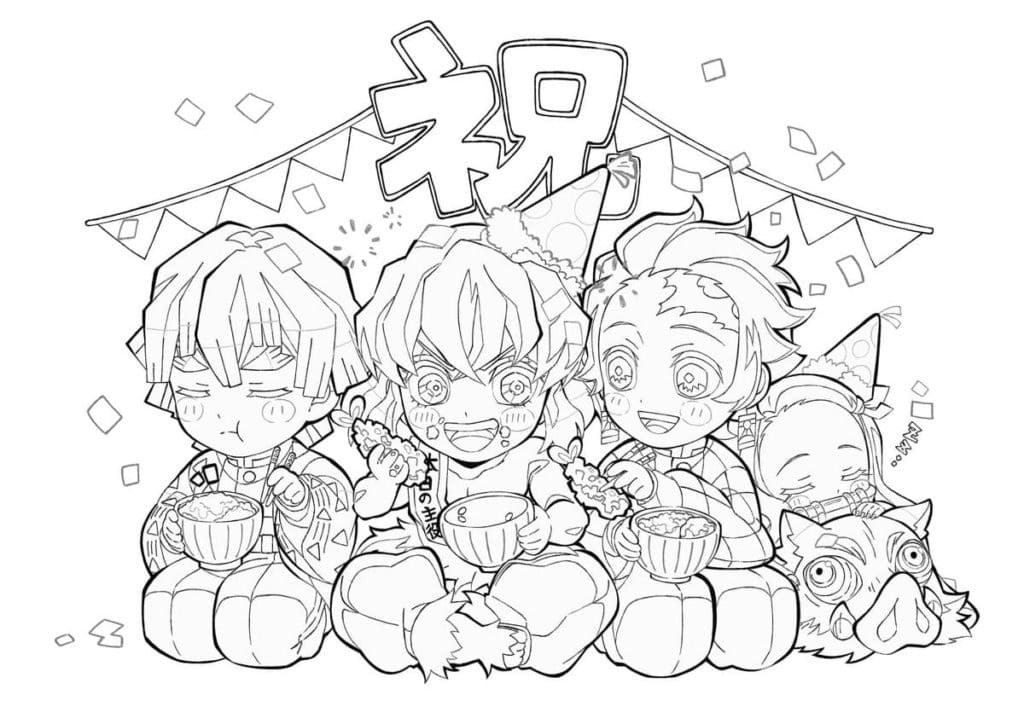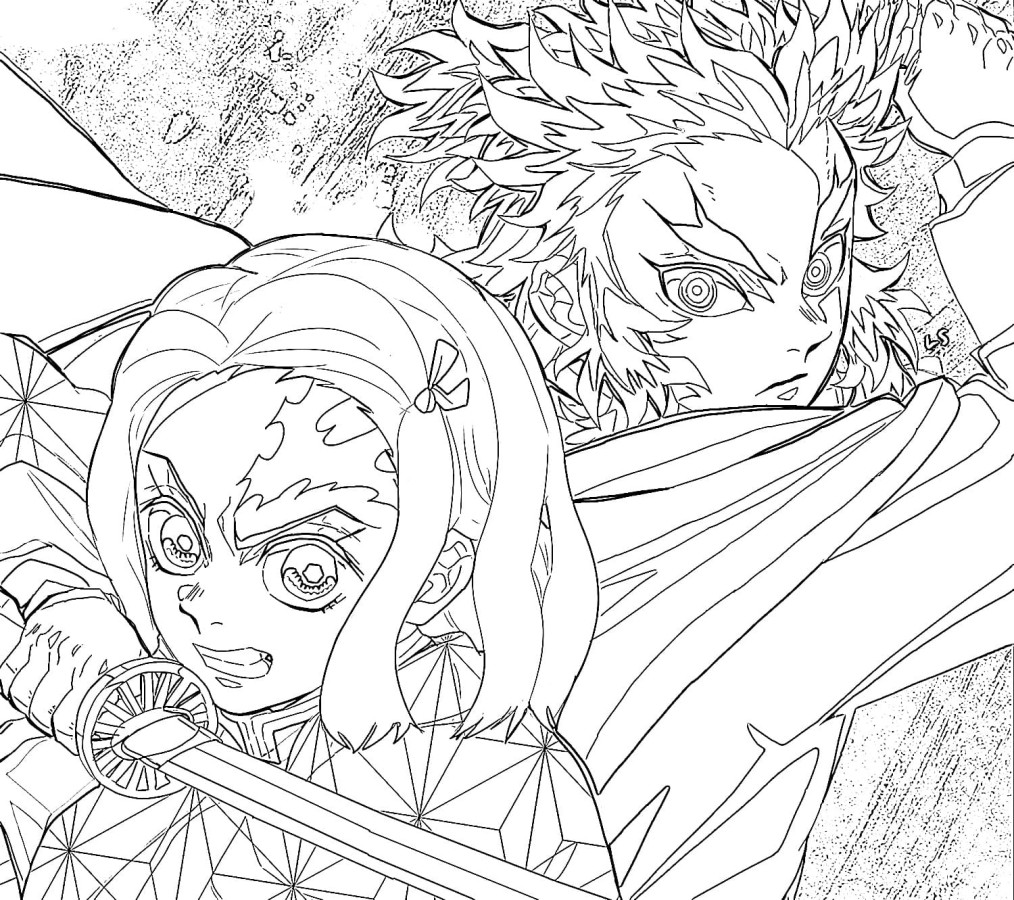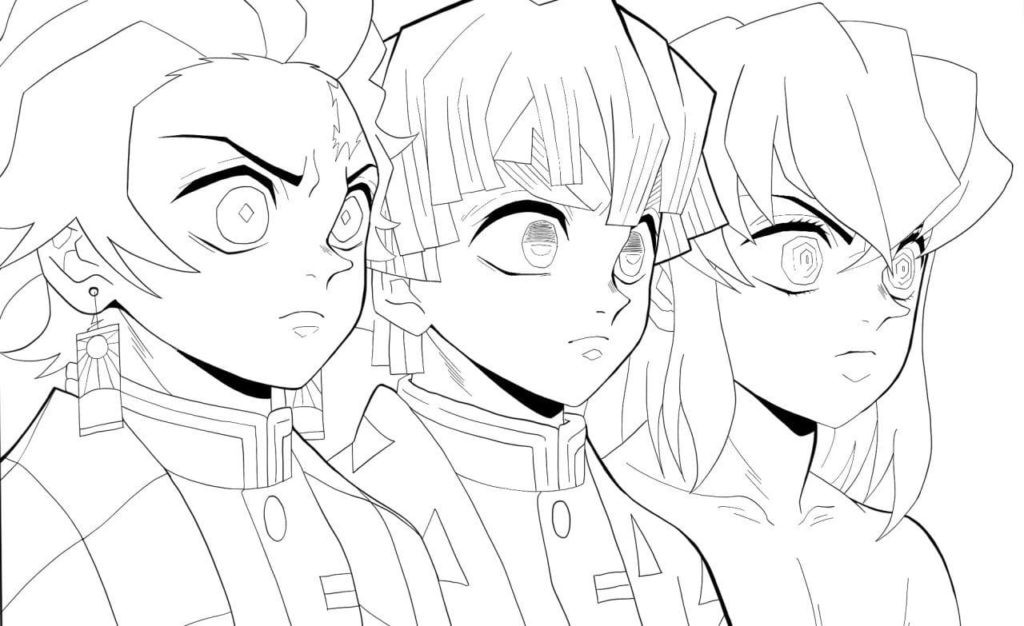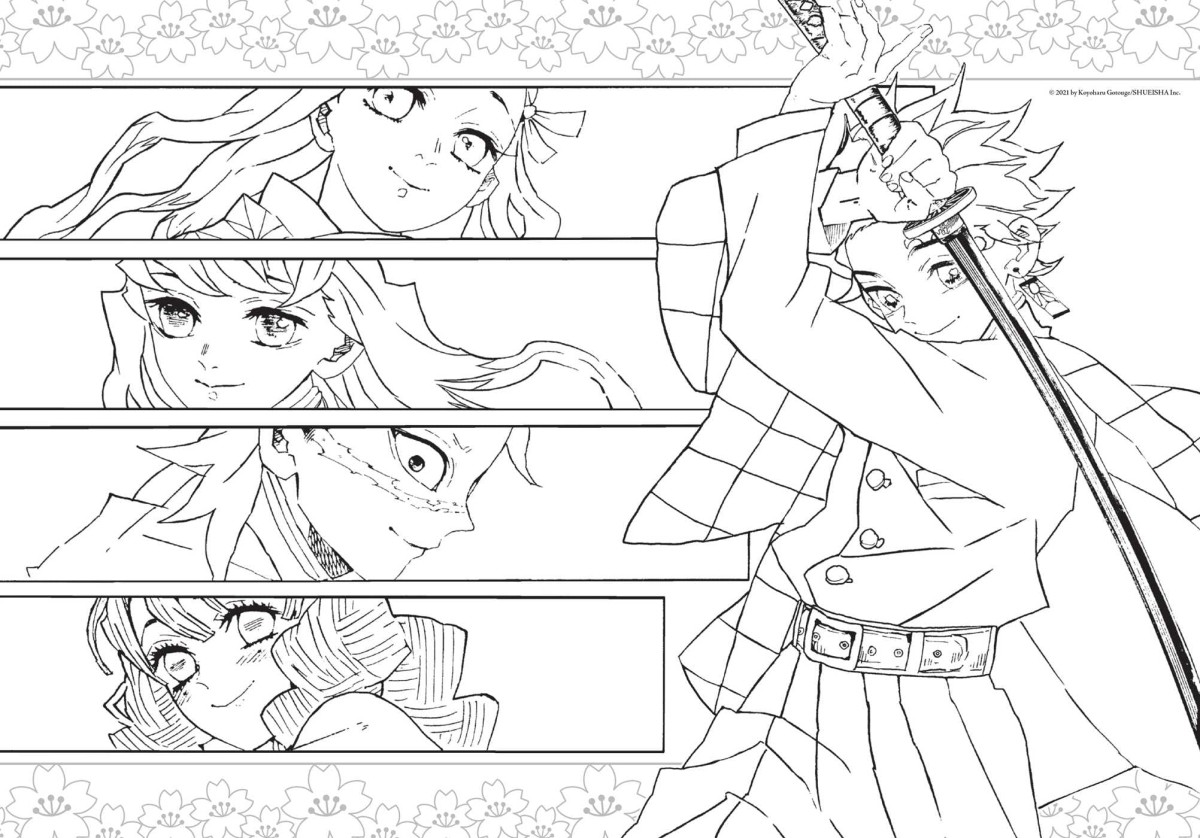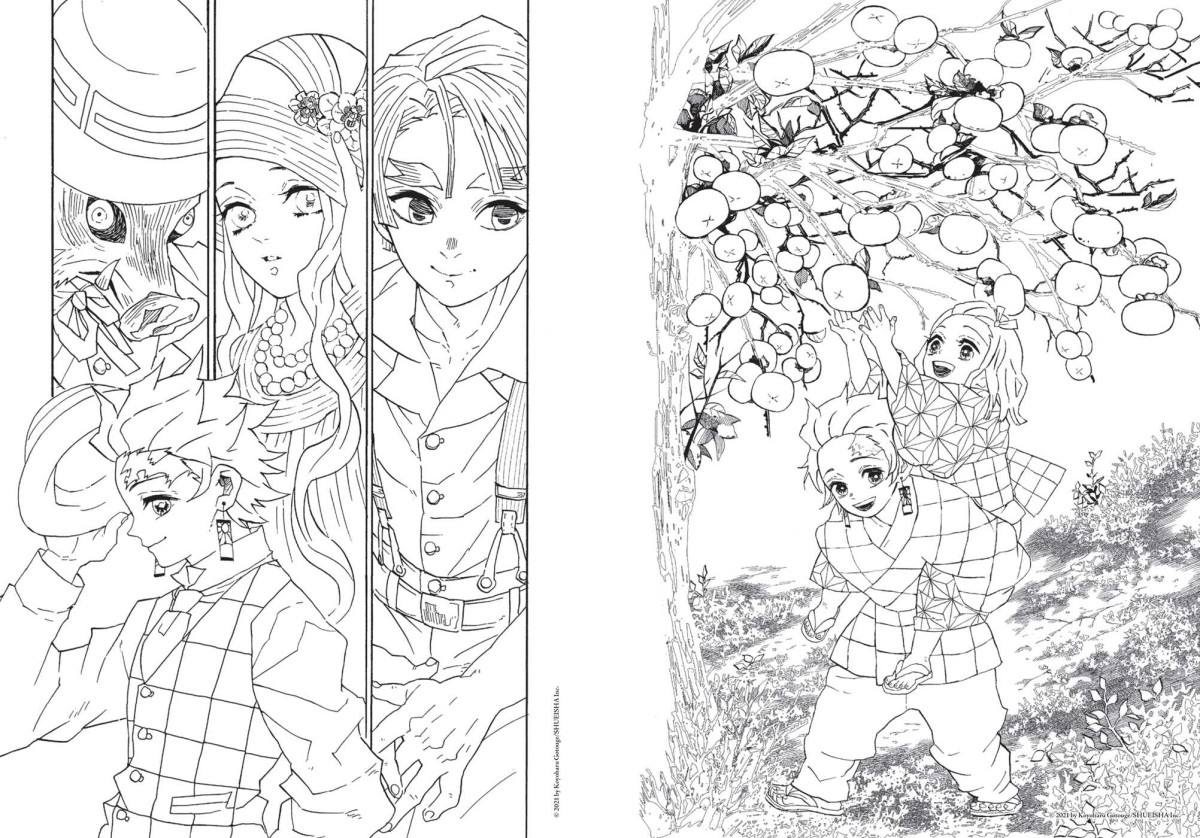 Tanjiro Coloring Pages
Tanjiro Kamado is our protagonist of the Kimetsu no Yaiba series. A kind-hearted young boy determined to save and protect his sister. Let's see some Tanjiro Coloring pages?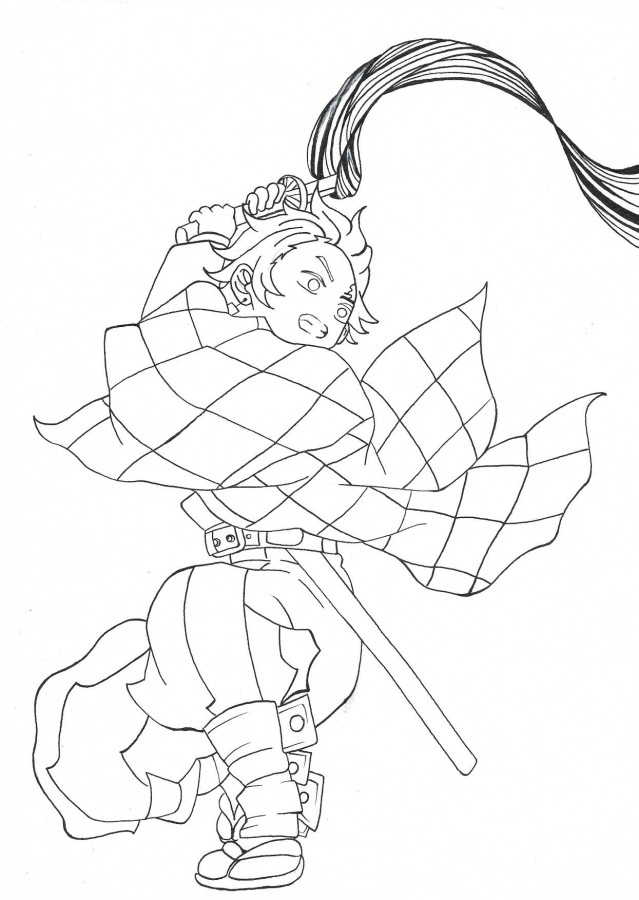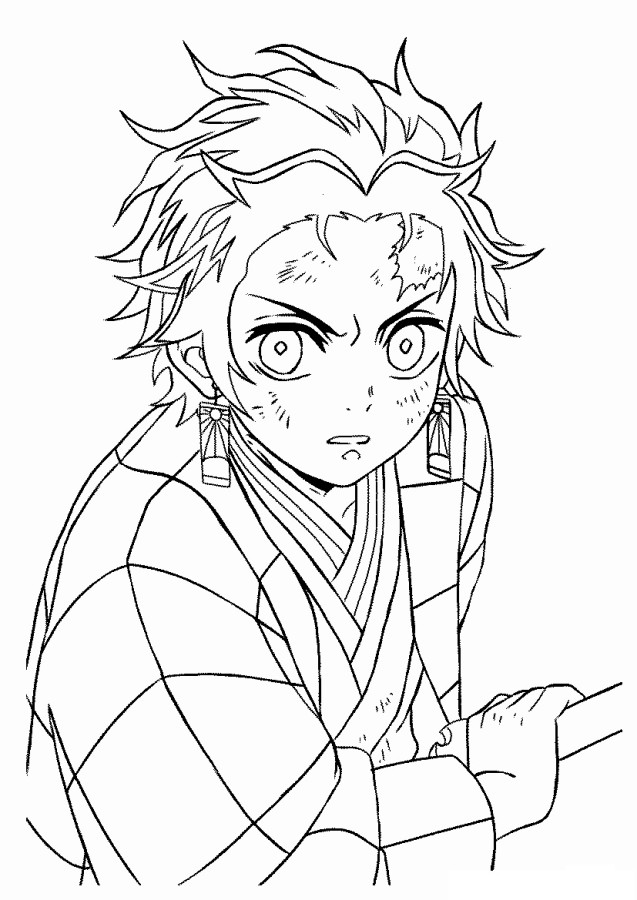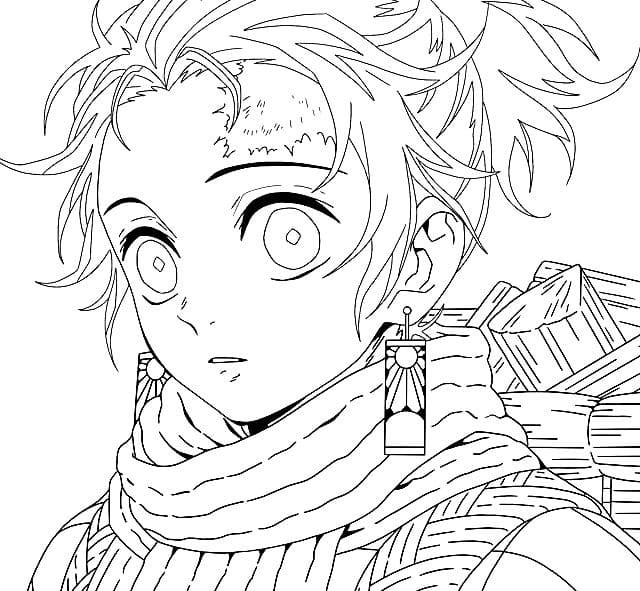 The artigo is still half finished, but we recommend opening it to read the following later:
Zenitsu Coloring Pages
Zenitsu is one of the most beloved characters in anime, and also the most fearful. He is considered comic relief but is also quite strong and dominates thunder breathing. Her crush on Nezuko is a highlight of the anime.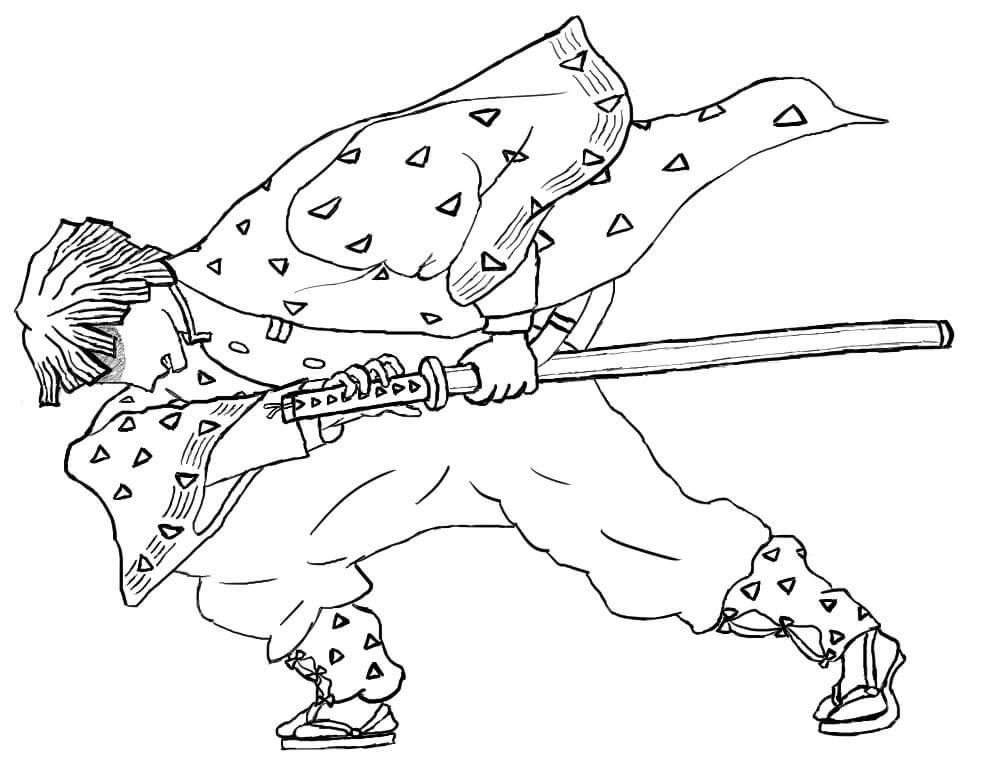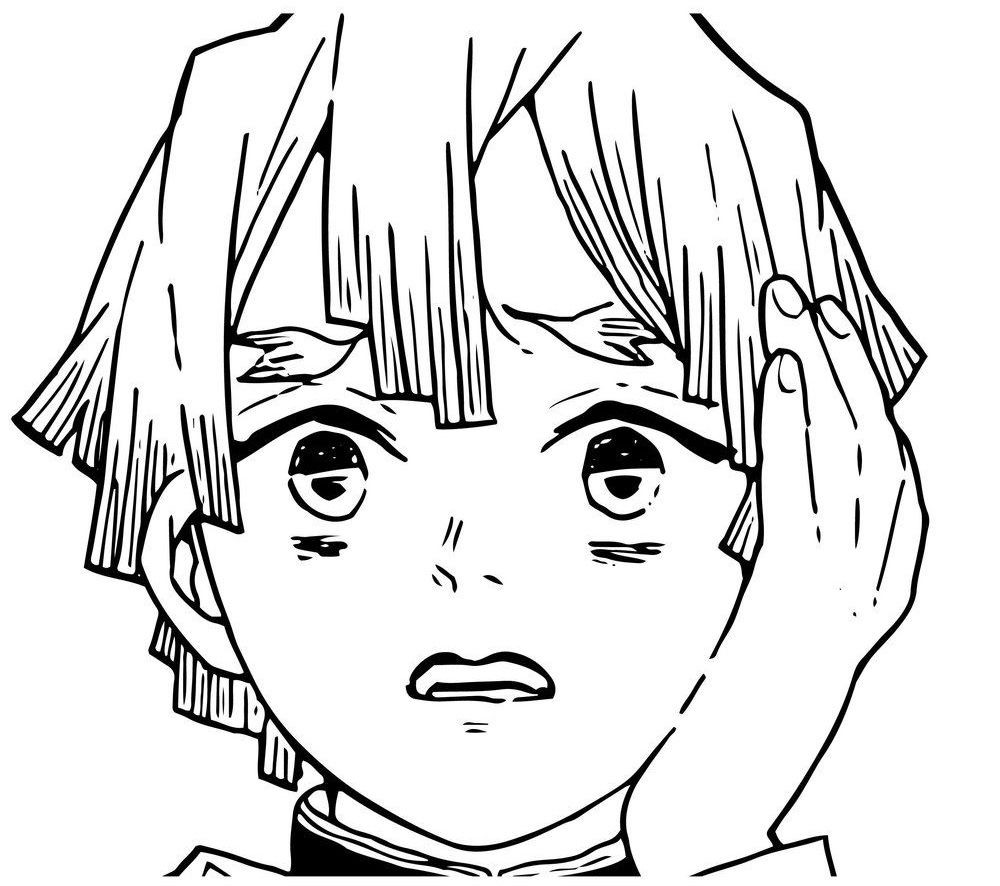 Nezuko Coloring Pages
Nezuko is the beloved Oni character from the anime, sister of the protagonist, very powerful despite being part of the anime sleeping. Below we will see some Nezuko drawings to color.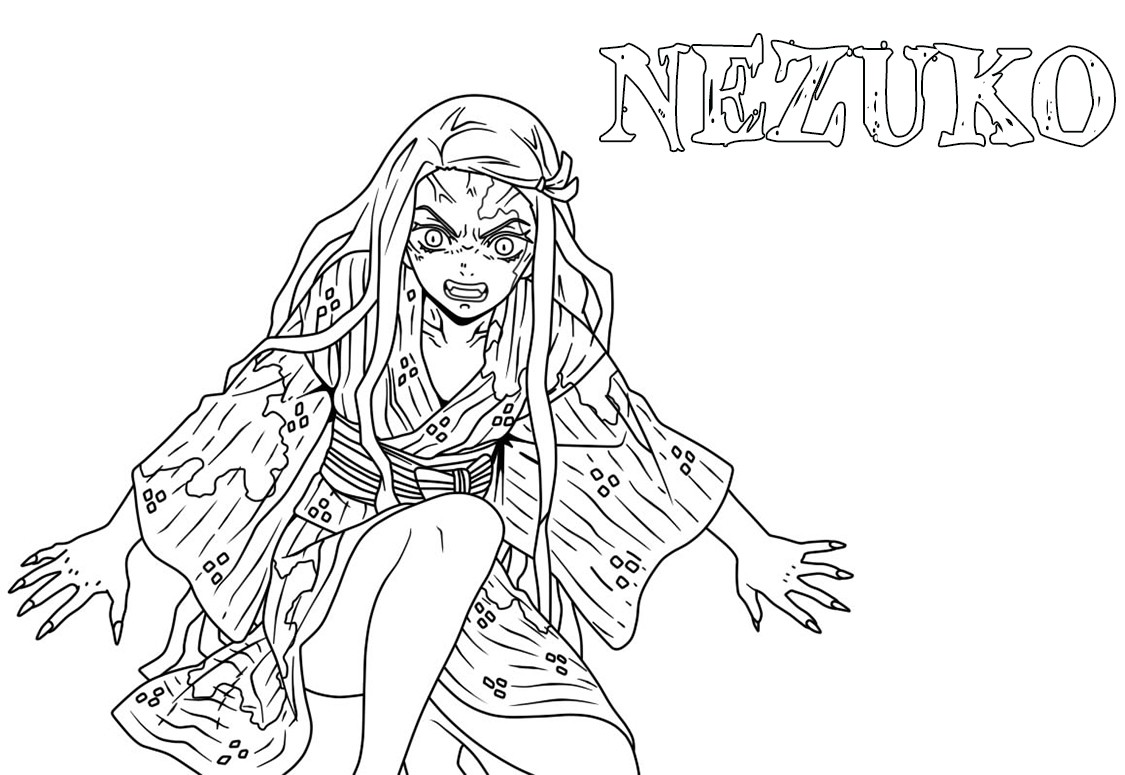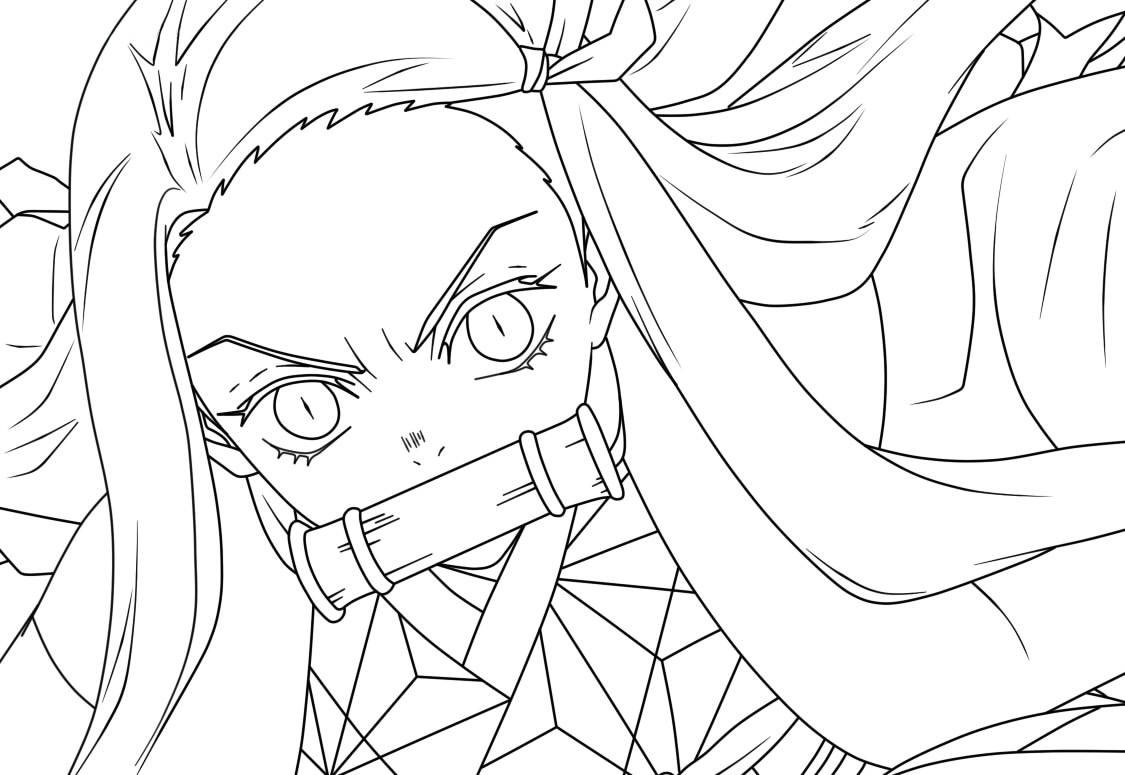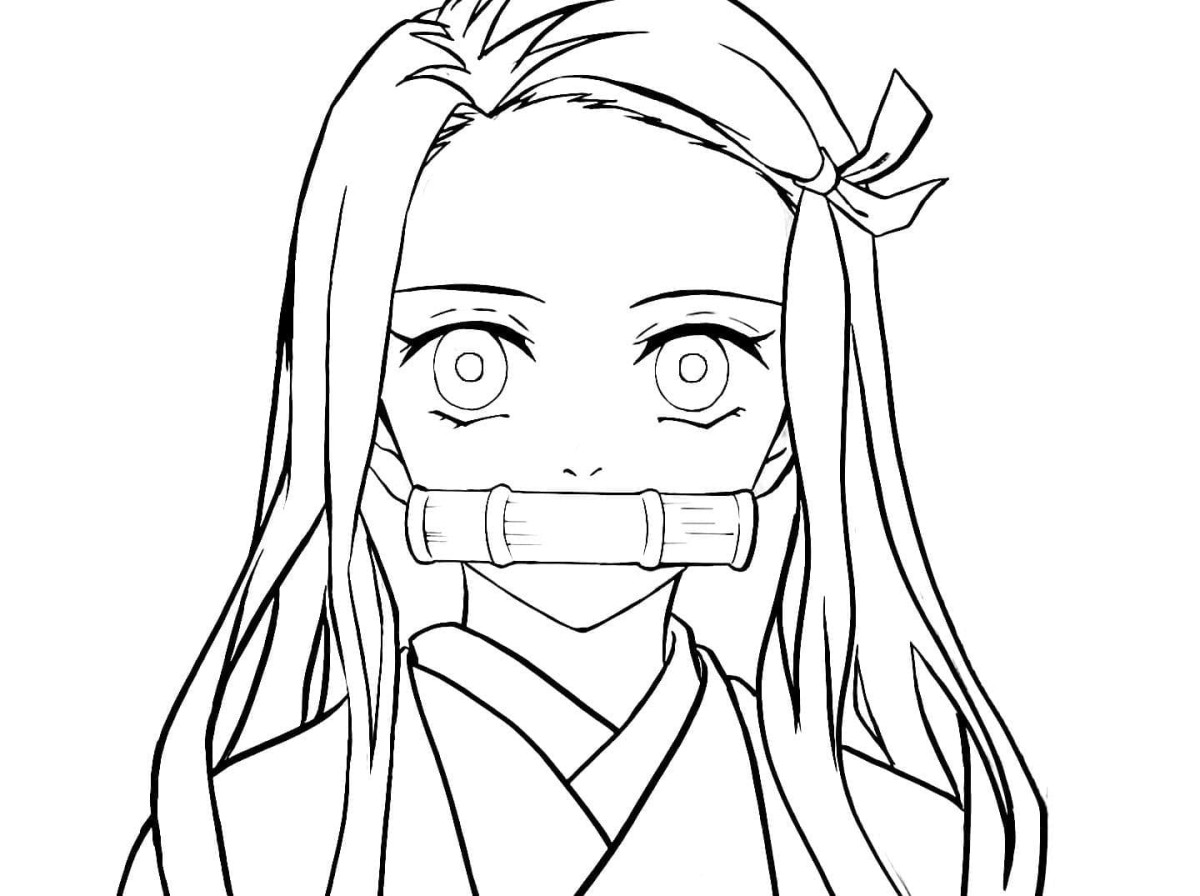 Inosuke Coloring Pages
Inosuke is our beloved angry boar from the series, with a very strong personality, extremely proud and stubborn, loves a battle, a very competitive person.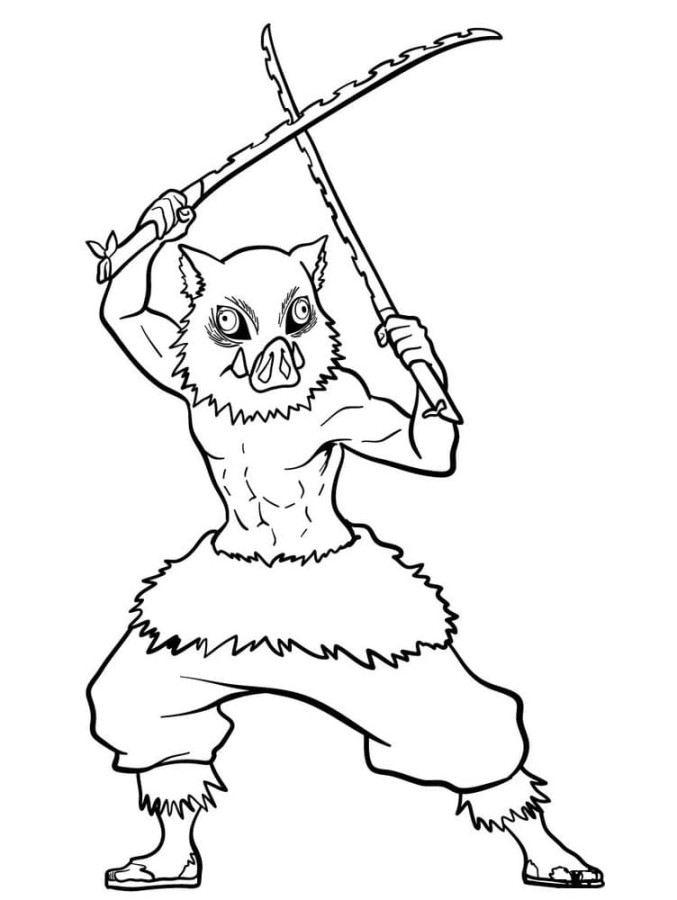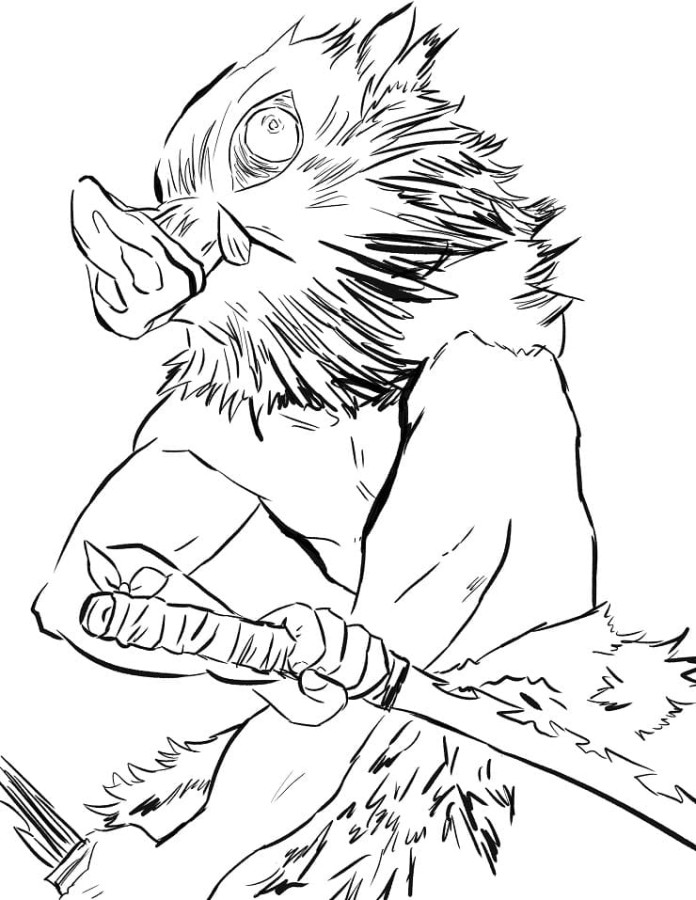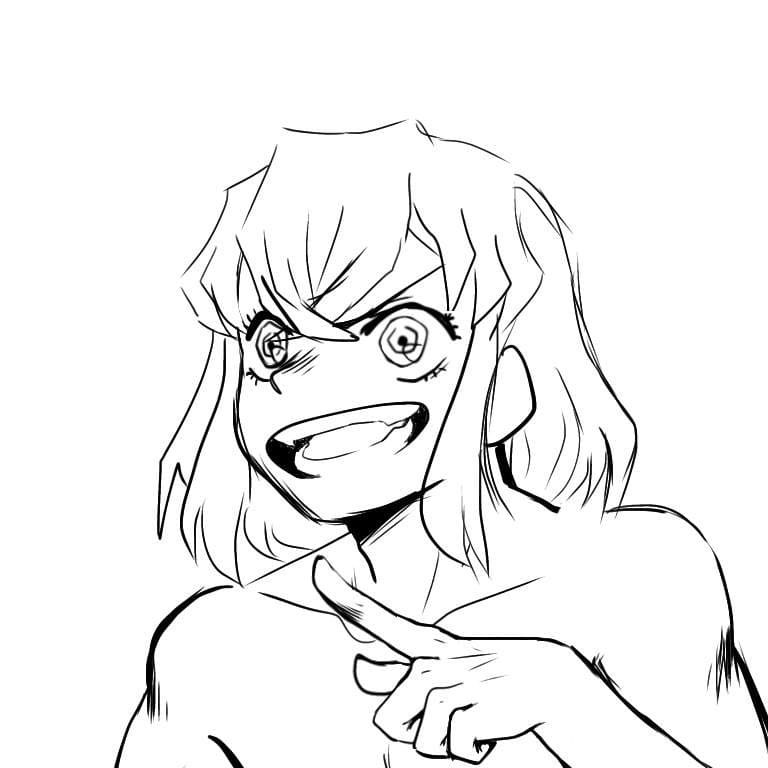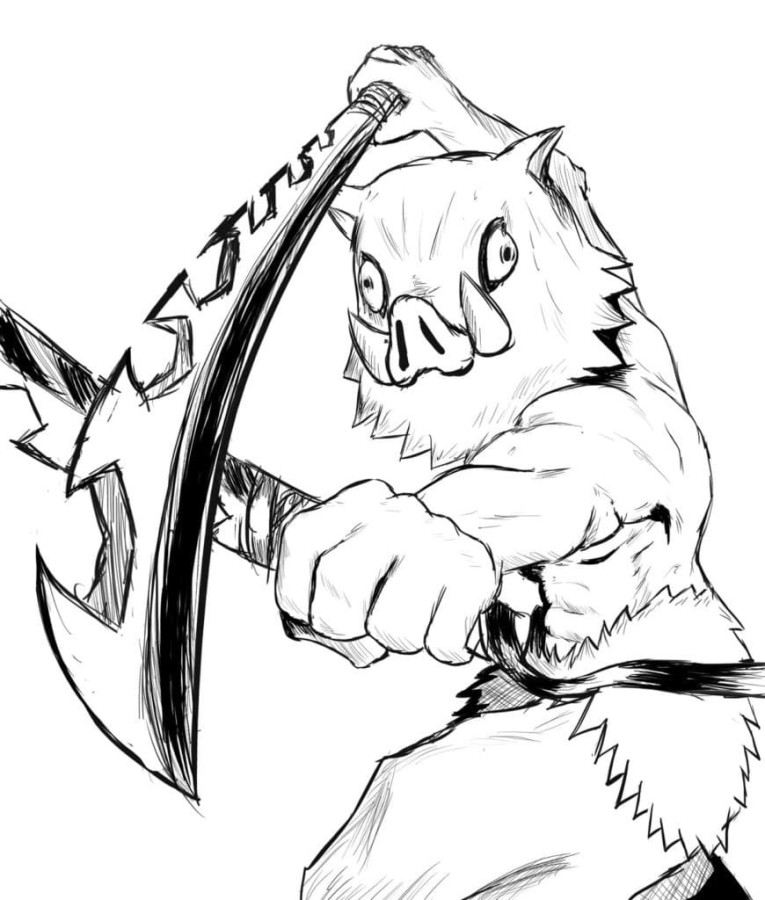 Kochou, Uzui and Rengoku - Hashiras Coloring Pages
Below some Hashira like Kocho, Uzui and Rengoku to draw: