Ever wondered what anime is in the Amazon Prime catalog? In this article we are going to talk a little about the best anime on Amazon Prime and list all the others available.
Amazon Prime is a series and movie streaming service that came to fight against Netflix which also has a great anime catalog. The best thing is that Amazon Prime is much cheaper, just 2 USD a month or 90 reais a year.
Another advantage of Amazon Prime is that in addition to exclusive movies and series, it has access to the Music App with more than 2 million songs. You also get perks at Twitch, plus discounts and free shipping on selected products in the Amazon Store.
Currently, Amazon Prime Video is the most downloaded App on the iPad in the App Store, ahead of Youtube and Netflix (04/11/2019). Unfortunately, citing this as an example is uncertain as this list of Top Charts is constantly changing.
If you want to subscribe to Amazon Prime, use our link by clicking here. I have already subscribed to the annual plan and highly recommend it. In the link I sent, he explains in detail all the benefits of Amazon Prime. If you live in Japan you can use this link here.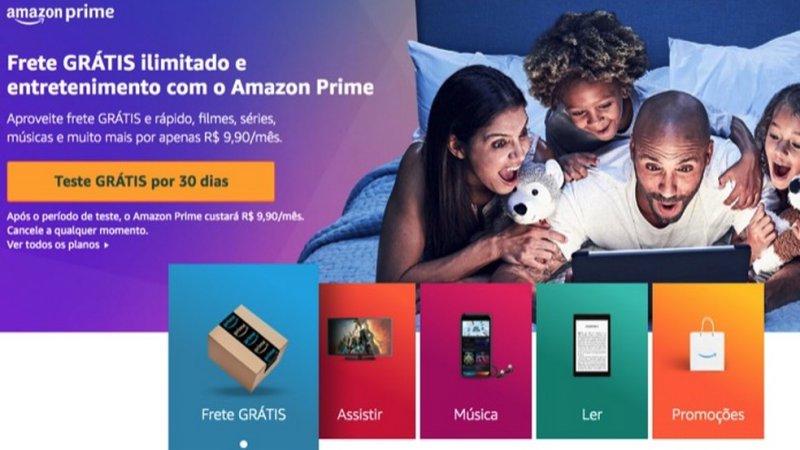 Wotakoi - Love is hard for Otaku
A romantic comedy anime that portrays how complicated the work routine and relationship between otaku people (addicted to certain hobbies such as games and anime) in Japan is.
The anime is very everyday, it shares a lot of comedy without leaving reality in Japan. Unfortunately, the romance starts slowly even though the couple is dating at the beginning of the anime, showing the social problems that the Japanese face.
The anime has 12 episodes and tells the story of Narumi an anime addict and yaoi, who finds a childhood friend named Hirotaka at work who is addicted to video games. The anime shows this strange relationship.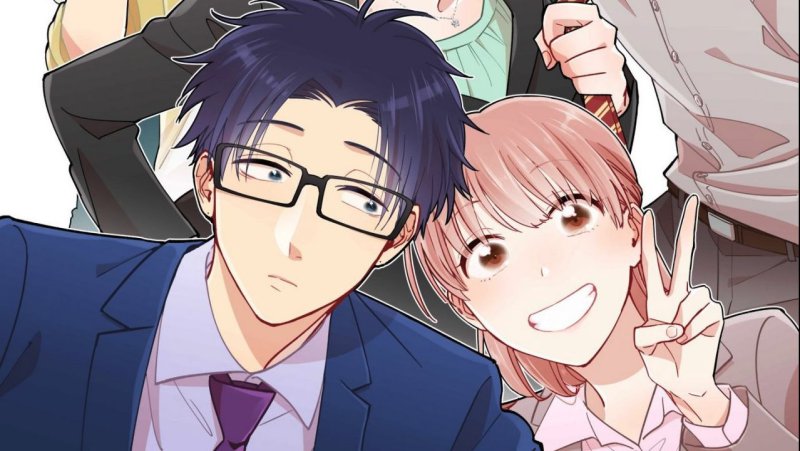 Koi wa Ameagari no You ni (After the Rain)
17-year-old Akira Tachibana was popular at the athletic club, but due to an injury, he had to quit the sport. Masami Kondo, 45, is a history and book wannabe who feels a bit stuck in his rut as a restaurant manager.
This anime tells the story of a student girl who falls in love with her much older boss at work. The animation and soundtrack is beautiful, the interaction of the characters also held me from beginning to end.
An innocent and cute story of love that faces great hardship. Rain is very present in this anime, which makes the animation scenes more exciting and gives an inspiration to the story.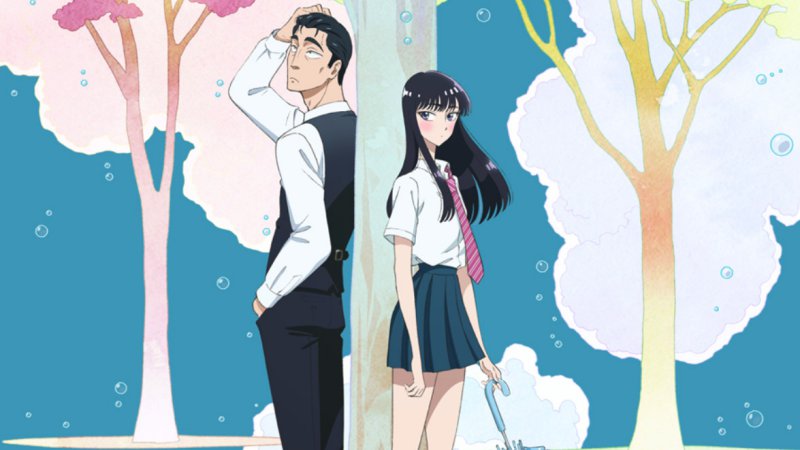 The artigo is still half finished, but we recommend opening it to read the following later:
Juliet at Boarding School - Kishuku Gakkou no Juliet
This anime was one of my favorites of the season. It's a version of Romeo and Juliet where the protagonists are students at a school where there are 2 factions that don't get along in any way.
The protagonist Romio Inuzuka is head of the Touwa represented by the color black, but he is secretly in love with Juliet Persia, leader of the dormitory of the West represented by the color white.
Soon begins a secret relationship full of comedy and a very cute romance. I strongly recommend this anime to all people looking for a romantic comedy away from the traditional.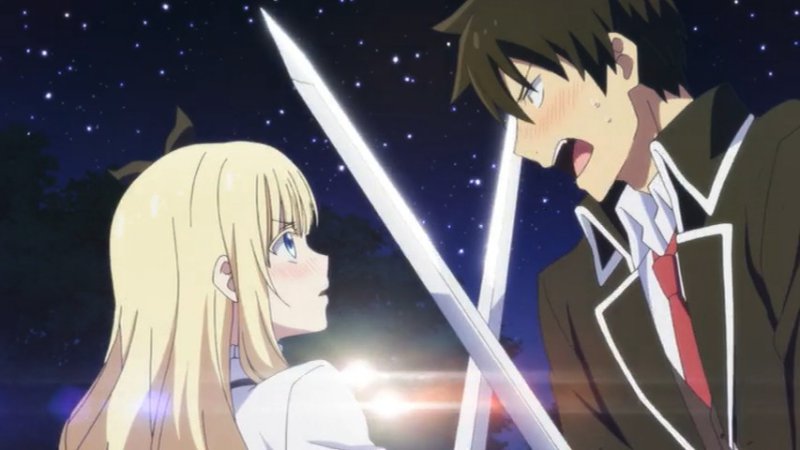 INUYASHIKI - The last hero
This anime is phenomenal despite the CG. It is about an elderly man who lives a depressing, boring and repetitive life and to make matters worse he discovers he has cancer. As he walks down the street reflecting on life, he is killed by aliens who rebuild him into a robot full of weapons and powers.
This elderly man named Ichiro Inuyashiki decides to use his abilities to save people who are being terrorized by a young man named Hiro Shishigami who has also gained the same abilities.
The anime is great, it has a beginning, middle and end, with exciting scenes and some very heavy scenes. One of my favorite anime of the season.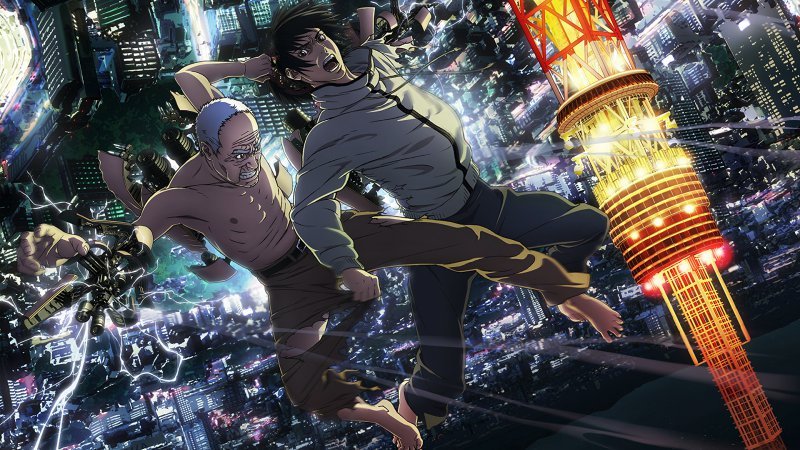 Re;Creators
An interesting anime that different from the isekai it brings the fantasy world into the real world. The anime also has beautiful animation and a more epic soundtrack by Hiroyuki Sawano.
In these anime the characters written in the stories go to the real world in search of their creators and cause a lot of mess in the land. A revolution and war between these stories is about to happen.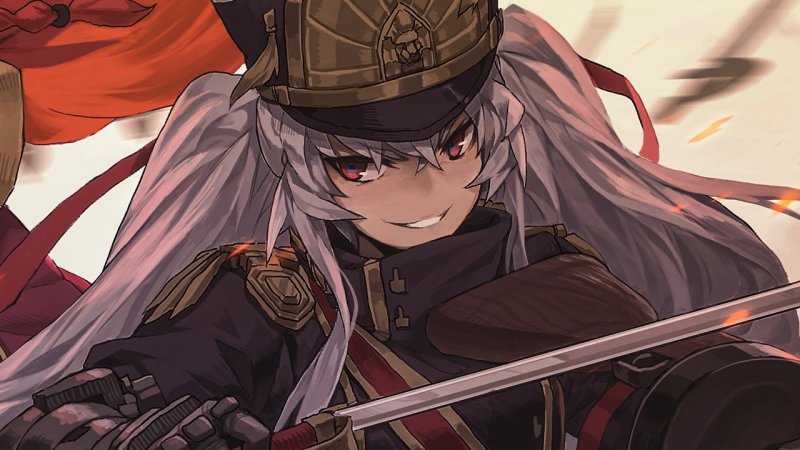 Amazon Prime anime list
Below is the list of anime available on Amazon Prime Video or that have been available for some time but for some reason may have disappeared from the catalog in Brazil or from the entire Amazon Prime Video:
Vinland Saga;
Wotakoi - O amor é difícil para Otaku;
Blade - A lâmina do Imortal;
Happy Sugar Life;
Welcome to the Ballroom;
Saint Saya - The Lost Canvas (dublado);
Kuzo no Honkai;
Dororo;
Babylon;
Boris e Rufus;
Diabolik Lovers;
Irodoku - Mundo em Cores;
Megalobox;
Ghost Hound;
Kokkoku;
Mordidas Mortais;
Beatless;
Grand Blue Dreaming;
Psucho-Pass 3;
We Rent Tsukumogami;
Kemurikusa;
Street Fighter 2;
Karakuri Circus;
Koi wa Ameagari no You ni (Depois da Chuva);
Juliet no Internato - Kishuku Gakkou no Juliet;
Banana Fish;
Jashin-chan Dropkick - Um chute no meu diabo;
Seakano;
Sete sentidos de Re-União;
A Fúria de Bahamut: Alma Imaculada (Shingeki no Bahamut: Virgin Soul)
Altair: Registro de Batalhas (Shoukoku no Altair)
Assassination Classroom (Ansatsu Kyoushitsu)
Attack on Titan – Temporada 1 (Shingeki no Kyojin)
BATERIA, a animação (Battery – The Animation)
Bem-vindo ao Baile (Welcome to the Ballroom)
Blood Blockade Battlefront (Kekkai Sensen)
Captain Earth
Concrete Revolutio
Desejos Proibidos (Scum's Wish)
Food Wars (Shokugeki no Soma)
Food Wars Temporada 2 (Shokugeki no Soma)
GANGSTA;
INUYASHIKI O ÚLTIMO HERÓI
Lord Marksman and Vanadis (Madan no Ou to Vanadis)
MERGULHO!! (DIVE!!)
NANOHA, A Garota Mágica (Mahou Shoujo Lyrical Nanoha)
As Conquistas de NANOHA, A Garota Mágica (Mahou Shoujo Lyrical Nanoha: A's)
NANOHA, A Garota Mágica: StrikerS (Mahou Shoujo Lyrical Nanoha: StrikerS)
No Game, No Life
Noragami
Noragami Aragoto
Nurse Witch KOMUGI R
ONIHEI
OS KABANES DA ESTAÇÃO DE FERRO (Koutetsujou no Kabaneri)
Prison School
Re:CRIADORES (Re:Creators)
Saekano: How to Raise a Boring Girlfriend Flat (Saenai Heroine no Sodatekata Flat)
Shin chan Spin-off Vol. 1 – Alienígenas x Shinnosuke;
Space Dandy
Steins;Gate
Tanaka-kun is Always Listless (Tanaka-kun wa Itsumo Kedaruge)
The Fruit of Grisaia (Grisaia no Kajitsu)
The Fruit of Grisaia Temporada 2 – The Labyrinth of Grisaia (Grisaia no Meikyuu)
The Fruit of Grisaia Temporada 3 – The Eden of Grisaia (Grisaia no Rakuen)
The Future Diary (Mirai Nikki)
The Great Passage (Fune o Amu)
Tokyo Ravens
ViVid Strike!
YUKI YUNA É UMA HEROÍNA: CAPÍTULO DO WASHIO SUMI/CAPÍTULO DA HEROÍNA (Yuuki Yuuna wa Yuusha de Aru: Washio Sumi no Shou / Yuusha no Shou)
As Doces Aventuras de Chi (Koneko no Chi: Ponponra Daibouken)
SHIMONETA (Shimoneta to Iu Gainen ga Sonzai Shinai Taikutsu na Sekai)
I hope you enjoyed Amazon Prime Video's anime list. If you liked it, share it and leave your comments. I hope you take advantage of Amazon Prime's benefits and catalogue.