harajuku [原宿] is a large urban center where you can find stores with the most current fashion trends in kawaii, lolita, kei, decora, otaku, cosplay and other branded clothing. A place famous for its unique fashion and its numerous shops and cafes.
Harajuku is located between Shinjuku and Shibuya, it's actually a sub-district of Shibuya, and one of the most diverse centers in Tokyo, there you can be in character or as an ordinary person, a place to feel free and be yourself.
The area is a hotspot for teenagers, home to the Laforet department store, which works with most of the famous youth fashion brands in Japan. Harajuku is famous for its numerous clothing stores of all kinds, mainly urban fashion.
Where did such influence come from?
Harajuku began to welcome people with extravagant styles around 1990, where young people wanted to expose their wills and show what fashion and otaku pop culture had to offer. Here, no one is out of fashion.
The biggest influences were the visual kei, cosplay and lolitas, however, had other styles that came after or before that, but that were incremented over time, Harajuku is known for having created several styles and sub-styles.
These young people became the majority, and the streets and avenues of Harajuku became more colorful, taking away the emptiness of the city and making it a fun and cultural place, more than that, it made Shibuya a tourist place and increased the neighborhood's economy.
Harajuku may be mostly young, but the elderly and middle-aged people are also part of the culture and influence of the neighborhood, these people are important for economic, cultural growth and multi-cultural enrichment, where stories and moments are passed from generation to generation.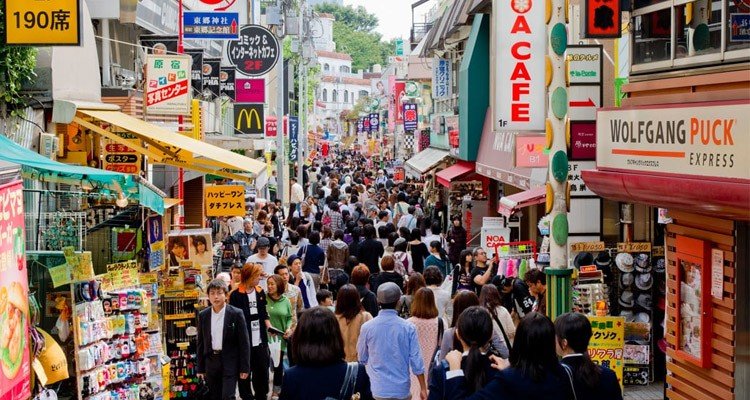 Some features and curiosities of Harajuku
There are many things that make Harajuku a unique and special place in Japan.
Harajuku can be considered a meeting place for young people. Many go in search of fun and entertainment. There you will find the Omotesando Hills, a luxury mall, another option for visitors.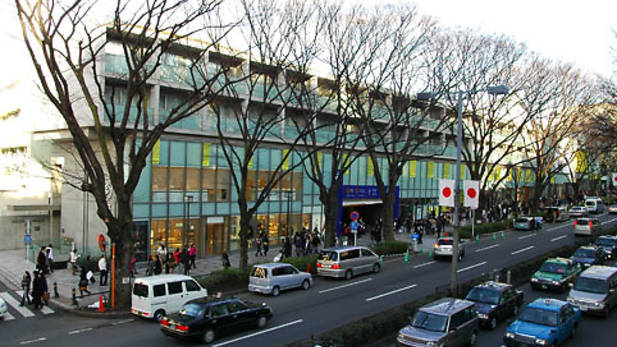 The most common styles to find are lolitas, cosplayers, decora, visual kei, and other styles are also common, but the most interesting thing is to be wearing what you like. Harajuku is still an otaku center, but not as influential.
There you can find several machines where you have to catch stuffed animals with a little skill. You will also find numerous machines that sell food, and know that there is no shame in eating in public, that is, in the middle of the street. There you will go to some sushi restaurants, with an affordable price and a unique flavor.
The most common days to see young people in Lolita style, among others, are on weekends, so don't go on a weekday to say you were disappointed. Despite being a big tourist and commercial district, Harajuku also has second-hand stores, where the price is quite popular, and without losing the quality of any items sold.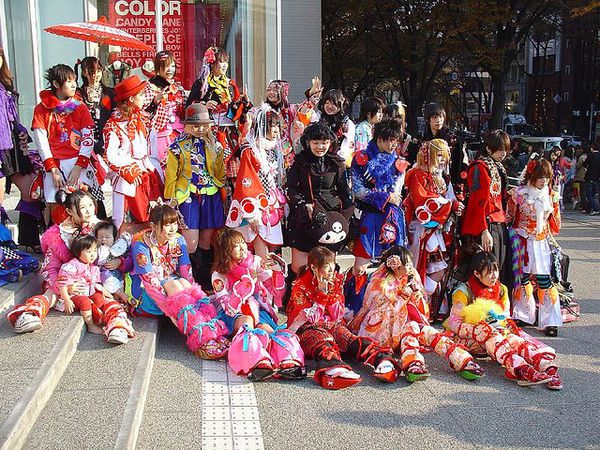 There are parks where small groups meet to rehearse choreography. These same parks are for leisure, where you can forget about the noise and hustle of the city.
There everyone makes their own style, without worrying about being ridiculous or out of style. A tourist district, where travelers cannot fail to stop by to take a look and admire everything that happens and has to marvel at in Harajuku.
The best stores in Harajuku
ACDCRag – This store has a wide variety of cute Harajuku fashion clothes. [Shibuya, Jingumae 1-16-7]
cerise – A women's store with exclusive clothing and accessories. [Jingumae 6-28-5, Miyazaki B1F]
Chucla by SPINNS – Popular store among K-pop fans, offers Wi-Fi and chargers. [Jingumae 1-15-2 115 B2F]
G2? – An elegant vintage shop famous in Harajuku. [Jingumae 3-22-8 B2F 150-0001]
Hoppe-chan Store– Hoppe-chan's yumekawaii store, perfect for those who like lolita and fairy kei. [Jingumae 1-19-4 〒150-0001]
Paris Kids – Shop for cheap and trendy accessories! Buy your cute accessories here. [Jingumae 1-19-8, 1F, 150-0001]
Omochaya Spiral – Antique toy store. [Jingumae 3-27-17, Nagata BA1, 150-0001]
Videos of harajuku
To finish the article, let's leave a video showing a little bit of the Neighborhood: