Ever wondered what anime is available on Hulu? What Anime dubbed in English are available on the platform? How to access Hulu living in another unavailable country, using VPN? This article will help you.
Read too: Crunchyroll's 10 Most Popular Anime
Is Hulu available in other countries?
Hulu is an on-demand video streaming service that is only available in the United States and Japan. However, it is possible to access Hulu content from other countries using a virtual private network (VPN) or proxy service.
These services allow you to "appear" to be in another country, which may allow you to access Hulu content that would not normally be available in your region.
However, it's important to remember that these practices may be illegal in some places and may violate Hulu's terms of use.
We recommend reading the following articles:
Which VPNs Permitem Access Hulu?
Some popular VPN options that claim to offer access to Hulu include:
ExpressVPN: A high-speed, secure option offering servers in the US and Japan.
NordVPN: An affordable option with servers in the US and Japan.
CyberGhost: An easy-to-use option with servers in the US and Japan.
Private Internet Access (PIA): A low-cost option with servers in the US and Japan.
It is important to remember that success in accessing Hulu content using a VPN will vary and there is no guarantee that any VPN will work with the service.
Also, the use of VPNs can affect the quality of streaming and can be detected and blocked by your internet service provider.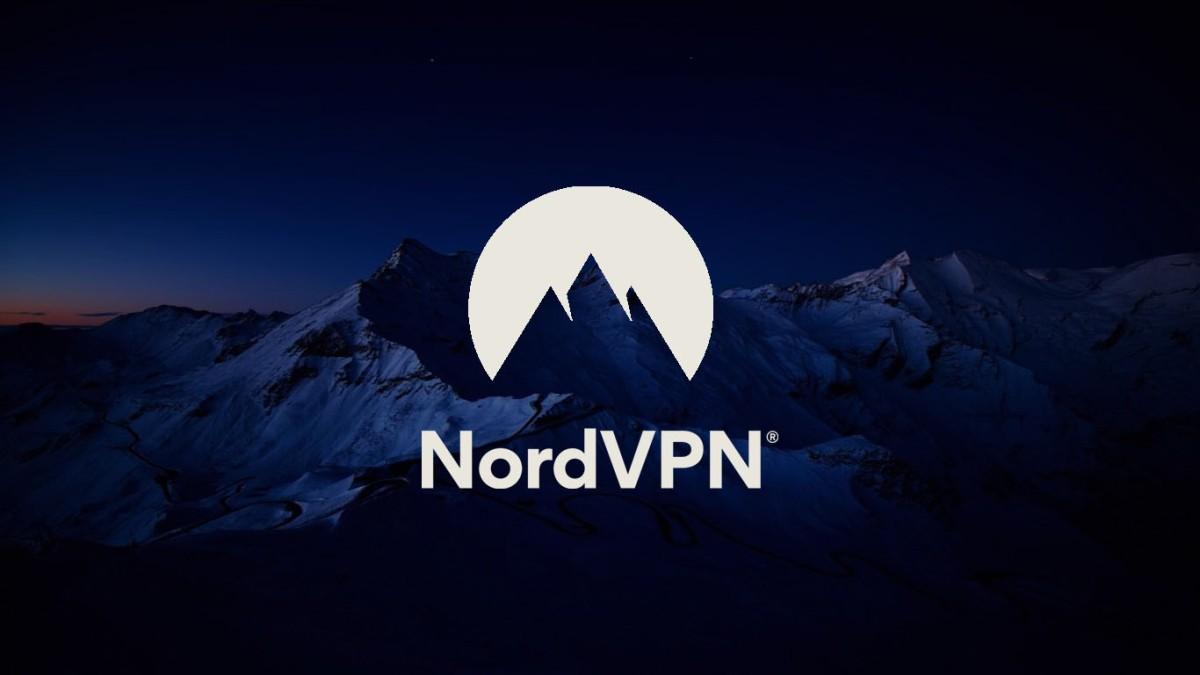 Is it worth subscribing to Hulu to watch anime?
If you're an anime fan and looking for a streaming platform with a wide variety of titles to choose from, Hulu could be a worthy option. The platform offers many popular and highly rated anime, including classic titles and recent releases.
In addition, Hulu also offers exclusive original anime, which increases the variety of options available to subscribers.
It's difficult to determine exactly how many anime there are on Hulu, as the platform regularly adds and removes titles. For this reason, maybe some anime from this article is no longer available on the platform.
However, it is important to consider whether Hulu is a viable option for you from a financial point of view and whether the other content available on the platform is of interest to you as well.
If you are just looking for a platform to watch anime, it might be more advantageous to subscribe to an anime-specific streaming service like Crunchyroll or Funimation.
If you are interested in a wide variety of TV and movie content, Hulu can be an attractive option due to its large selection of shows and movies in addition to anime.
Read too: HBO Max's Best Anime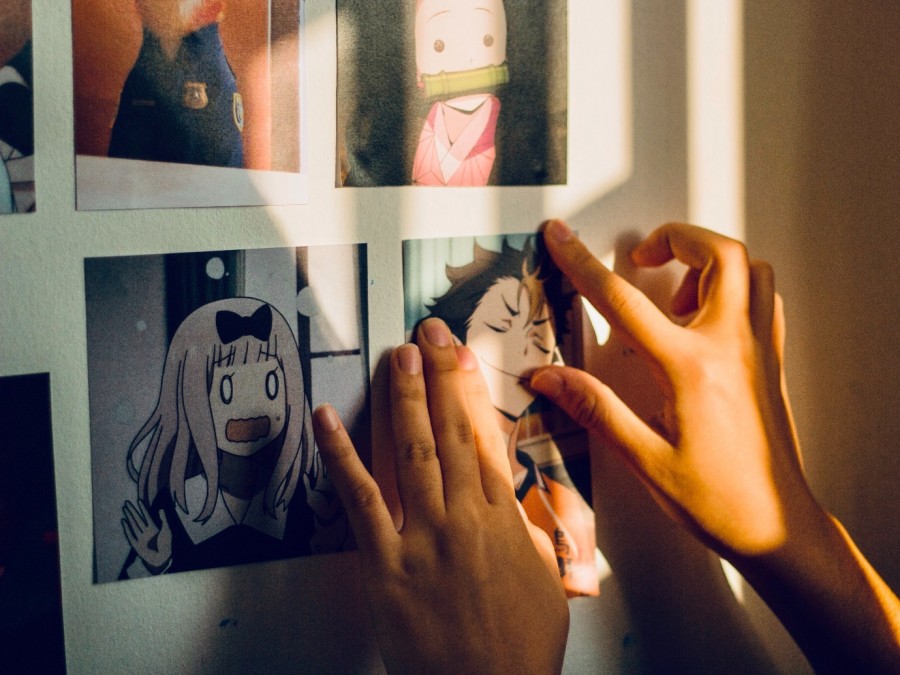 What are the famous Anime on Hulu?
Hulu is a streaming platform that offers a wide range of anime, including some of the most popular and highly rated anime in the industry. Some of the most popular anime available on Hulu include:
Attack on Titan: An action-horror series set in a world where giant humans, known as Titans, threaten the survival of humanity.
One Piece: An adventure series that follows the journey of Monkey D. Luffy and his pirate friends in search of the legendary One Piece treasure.
Naruto: An action-adventure series that follows the journey of Naruto Uzumaki as he tries to become the greatest ninja of all time.
Fullmetal Alchemist: A fantasy series that follows the adventures of two alchemist brothers in their quest to reclaim their bodies;
My Hero Academia: An action-adventure series that follows the journey of a young man without powers at a school for heroes-in-training.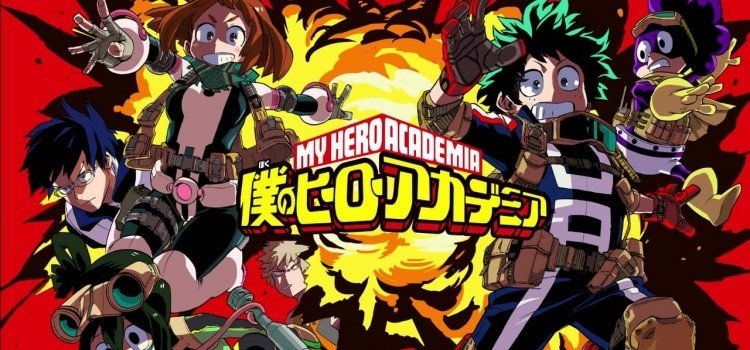 Hulu Dubbed Anime List
The Anime below were dubbed into the English language on Hulu:
Sword Art Online Extra Edition
Afro Samurai
Afterlost
Air Gear
Akame ga Kill!
Attack on Titan
Bleach
Bleach: Thousand-Year Blood War
Blue Exorcist Kyoto Saga
Boruto: Naruto Next Generations
Chivalry of a Failed Knight
Code Geass
Coppelion
D.Gray-man
Darwin's Game
Demon Slayer Kimetsu No Yaiba
Dragon Ball Super
Durarara!!
Fairy gone
Fairy Tail
Fire Force
Food Wars!
Fruits Basket (2019)
Gargantia on the Verdurous Planet
Gate
GINTAMA
Higurashi: When They Cry – GOU
How a Realist Hero Rebuilt the Kingdom
Hunter x Hunter
Inuyasha
Is It Wrong to Try to Pick Up Girls in a Dungeon?
JoJo's Bizarre Adventure
K
Kill la Kill
Kono Oto Tomare!: Sounds of Life
Maid-sama
MIX
Mobile Suit Gundam 00
Mobile Suit Gundam UC (Unicorn)
Mobile Suit Gundam: Iron-Blooded Orphans
Mushoku Tensei: Jobless Reincarnation
My Hero Academia
Naruto
No Game No Life
Noragami
One-Punch Man
Outlaw Star
Overlord
Parasyte: The Maxim
Psycho-Pass
RobiHachi
Sailor Moon
Seraph of the End: Vampire Reign
Sonny Boy
SPY x FAMILY
Sword Art Online
Sword Art Online Alternative "Gun Gale Online"
Sword Art Online II
The Irregular at Magic High School
The Promised Neverland
The Rising of the Shield Hero
The World Ends with You The Animation
Tokyo Ghoul
Wise Man's Grandchild
Your Lie in April
Yu Yu Hakusho
Yu-Gi-Oh! ARC-V
Hulu's Complete Anime List
There are over 200 anime available on Hulu with the number varying depending on renewal or loss of license. The list below has all Hulu anime available through the end of 2022 with their Japanese or English titles.
Use [CTRL + F] to find the name of the anime you are looking for.
Demon Slayer: Kimetsu no Yaiba
My Hero Academia
One-Punch Man
Black Clover
Assassination Classroom
Hunter x Hunter (2011)
Naruto
Is It Wrong to Try to Pick Up Girls in a Dungeon?
Parasyte: The Maxim
Tokyo Ghoul
Food Wars!: Shokugeki no Soma
Attack on Titan
Samurai Champloo
Fullmetal Alchemist: Brotherhood
Akame ga Kill!
Ouran High School Host Club
Naruto Shippuden
Cowboy Bebop
The Seven Deadly Sins
Haikyuu!
Overlord
Noragami
The Devil is a Part-Timer!
High School DxD
Code Geass: Lelouch of the Rebellion
Fire Force
Death Note
Blue Exorcist
Bleach
Erased
Your Lie in April
Rurouni Kenshin
Fruits Basket
Soul Eater
Maid Sama!
Sword Art Online
Kill la Kill
Black Butler
Trigun
Fairy Tail
InuYasha
One Piece
The Promised Neverland
High School of the Dead
Fate/Stay Night
Yu Yu Hakusho
Dragon Ball
No Game No Life
Psycho-Pass
K
Gurren Lagann
The Future Diary
Steins;Gate
Darling in the Franxx
Kamisama Kiss
Death Parade
Durarara!!
Claymore
Vampire Knight
Yona of the Dawn
Log Horizon
Kaze no Stigma
Angels of Death
Charlotte
Guilty Crown
Darker than Black
Snow White with the Red Hair
Toilet-bound Hanako-kun
Kenichi
Black Lagoon
Pokémon
Date A Live
Rascal Does Not Dream of Bunny Girl Senpai
Nura: Rise of the Yokai Clan
How Not To Summon A Demon Lord
D.Gray-man
The Irregular at Magic High School
Danganronpa The Animation
Infinite Stratos
Kaguya-sama: Love Is War
Sailor Moon
Say "I Love You"
JoJo's Bizarre Adventure
The Tatami Time Machine Blues
FLCL
Devils' Line
Afro Samurai
Avatar: The Last Airbender
Sword Art Online: Alternative Gun Gale Online
Monthly Girls' Nozaki-kun
Tokyo Ravens
The Asterisk War
Mushi-shi
Shimoneta: A Boring World Where the Concept of Dirty Jokes Doesn't Exist
Puella Magi Madoka Magica
Prison School
Yu-Gi-Oh!
The Rising of the Shield Hero
Blue Spring Ride
Accel World
Magi: The Labyrinth of Magic
Elfen Lied
Lord Marksman and Vanadis
Plunderer
Sailor Moon Crystal
Chainsaw Man
Code: Breaker
Haven't You Heard? I'm Sakamoto
Initial D
Bungo Stray Dogs
BOFURI: I Don't Want to Get Hurt, so I'll Max Out My Defense
Bofuri
Gintama
The Devil Is a Part-Timer!
Reborn!
K-On!
Ranma 1/2
A Certain Scientific Railgun
Amagi Brilliant Park
Clannad
Corpse Princess
Himouto! Umaru Chan
Love Stage!!
Dragonar Academy
Hellsing Ultimate
Goblin Slayer
Aesthetica of a Rogue Hero
Infinite Dendrogram
My Teen Romantic Comedy SNAFU
WataMote
KonoSuba
Clannad: After Story
Cautious Hero: The Hero Is Overpowered but Overly Cautious
Kimi ni Todoke
Shakugan no Shana
Aldnoah.Zero
Black Bullet
Stars Align
Plastic Memories
Wise Man's Grandchild
Megalobox
GRANBLUE FANTASY The Animation
Astra Lost In Space
Terror in Resonance
Gangsta
Monster Musume: Everyday Life with Monster Girls
Rage of Bahamut: Genesis
The Prince of Tennis
My Love Story!!
ID: INVADED
Absolute Duo
Blood Blockade Battlefront
Bladedance of Elementalers
Arifureta: From Commonplace to World's Strongest
Junjo Romantica
Samurai 7
Blood Blockade Battlefront & Beyond
Ergo Proxy
Kono Oto Tomare!: Sounds of Life
Cardcaptor Sakura: Clear Card
Air Gear
Aria: The Scarlet Ammo
Beyond the Boundary
Space Dandy
Baka and Test: Summon the Beasts
Girls und Panzer
Flying Witch
Bakuman
Mobile Suit Gundam: Iron-Blooded Orphans
Fairy Gone
The Case Study of Vanitas
No Guns Life
Toriko
Boruto: Next Generations
School Rumble
Yu-Gi-Oh! GX
Brothers Conflict
Attack on Titan: Junior High
Majikoi – Oh! Samurai Girls
Afterlost
Aoharu x Machinegun
Smile Down the Runway
Sonic X
Black Cat
.hack//Sign
Appare-Ranman!
Arte
The Wallflower
The Ambition of Oda Nobuna
Azur Lane
Astro Boy
Fruits Basket (2019)
After School Dice Club
Yu-Gi-Oh! 5D's
Cross Ange: Rondo of Angels and Dragons
Darwin's Game
Nisekoi: False Love
Deca-Dence
Sonny Boy
Blast of Tempest
Aquarion Evol
Atelier Escha & Logy: Alchemists of the Dusk Sky
Black Blood Brothers
Beautiful Bones -Sakurako's Investigation-
Blade & Soul
Basilisk
Kingdom
BEM
Amagami SS
.hack//Roots
Basilisk: The Ouka Ninja Scrolls
A3!
Yu-Gi-Oh! Zexal
Space Brothers
Big Windup