Have you ever asked what the average height of Japanese people is? Although no one talks about it much, many people worry about their height or their spouse's height. Some wanted to be taller, others think they are too tall.
Being tall or short isn't necessarily better or worse, but there are perks to being tall, such as doing well in sports, or winning over people who prefer taller partners. Sometimes, for simple high esteem, the person himself prefers to be taller than his partner, on the other hand, women prefer to be shorter than their partners.
In Japan these concerns about height are also a reality, generally the Japanese are shorter than other nationalities, but this has changed.
Are the Japanese short?
Yes, Japanese people are generally low compared to the global population. It is common to see men from 1.60m to 1.70m in height and many women are close to 1.50 m or hardly exceed 1.60 m.
Some recent surveys show an increase in the average height of Japanese people. After all, what is the average height of people in Japan? Below are some of the results of these surveys.
In 2016, a survey was conducted to estimate the average height of Japanese people, the survey concluded that the average elderly Japanese men aged 75 to 79 years averaged 162 cm tall, while those aged 65 to 74 were 165 cm tall.
This growth trend continued until the average height recorded reached 171.90 cm in height. This flat line started from the age of 20 to 49 years. The trend of the data for the ladies was practically identical to that of the men. It may not look like it, but this is good news for those who want the Japanese population to grow higher in the coming years.
The shortening of the height of some of the elderly may be due to the deterioration of the bones, but it should only affect one centimeter or one and a half centimeters at most. That said, from today's youth to the elderly of this period are the tallest generations that ever existed in Japan, at least according to the samples of this research.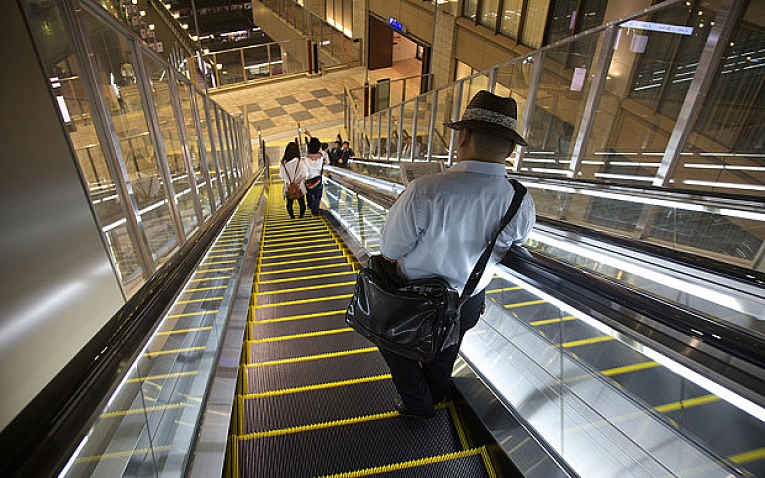 Height of Japanese vs World
Other studies give us data on average height in other countries of the world. Having this material in hand, we can compare the average height of Japan with that of other countries, and that's what we're going to do now.
Some data on the average American height shows that the height of people there is around 178.2 cm, about 6.3 cm higher than in Japan. The height of people from the Republic of South Korea is about 175.3 cm, which is 3.4 cm taller than the Japanese.
The surveys also state that the male height of China is around 169.4 cm tall, i.e. shorter than the stature of Japan by 2.5 cm. In the United Kingdom, the average is 176.8 cm, 4.9 more than in Japan.
Japanese women have an average height of 1.58 meters, but the average may have changed over the years.
Lovely Complex – An anime about heights
Height can be a complex in love, there is a classic in romance anime which tells the story of a girl who is too tall and a boy who is too short, what will the relationship between the two be like?
If you want to know more about how the Japanese view each other's heights, this anime can be a great starting point. The anime is from 2007 and the work also won a Live Action.
Lovely Complex is a shōjo manga written by Aya Nakahara. It was published in Shueisha's Bessatsu Margaret magazine between 2001 and 2006, with chapters compiled into 17 tankōbon volumes.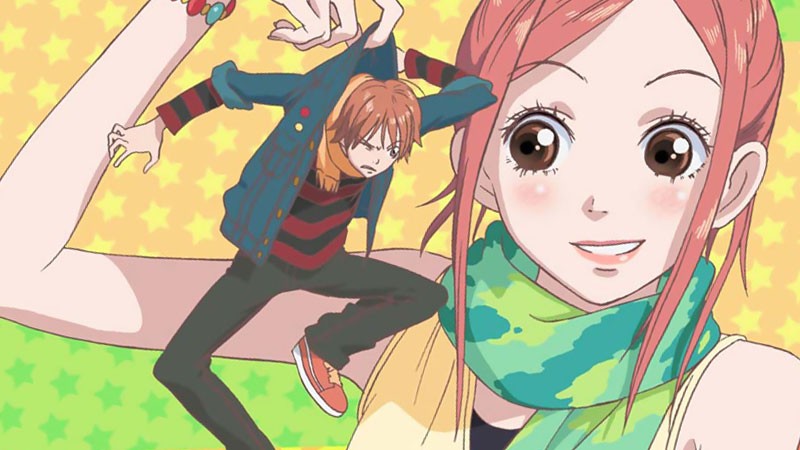 What is it like to be tall in Japan?
A 29-year-old man named Johannes owns an internet blog where he shares some rather curious information about how difficult it is to be tall in Japan. O Japanese Journey, or Japanese journey in a literal translation, is a blog that shows in a fun way what it's like to be 1.80 tall in Japan, a country where most people are much shorter than that. Johannes' height is average height in his country, however in Japan he is slightly above average. This causes him to go through some rather unusual challenges for most Japanese.
Here are some of Johannes' own accounts of what it's like to be above the average height of a country:
head banging: "you will probably hit your head when your height is above the Japanese average. In most cases you will be aware of low port and stuff like that, so you better be careful. The attendants may even ask you to be careful in old buildings, or stores. However, there will be cases where you won't be expecting things to get that low, so always be on the lookout."
Things don't fit: "A lot of things won't fit you. With my size, it's not that hard to find clothes or shoes that fit. Also, the things that everyone shares, like flip flops in restaurants, for example, will always be too small for you. and This is also true for internal features such as tables, benches, and sinks."
Being asked about your height: "Being asked about my height was something that hadn't happened in my last decade in Europe. In Japan, things are a little different. I think about one in three times when my girlfriend introduces me to someone, I hear it, usually from women."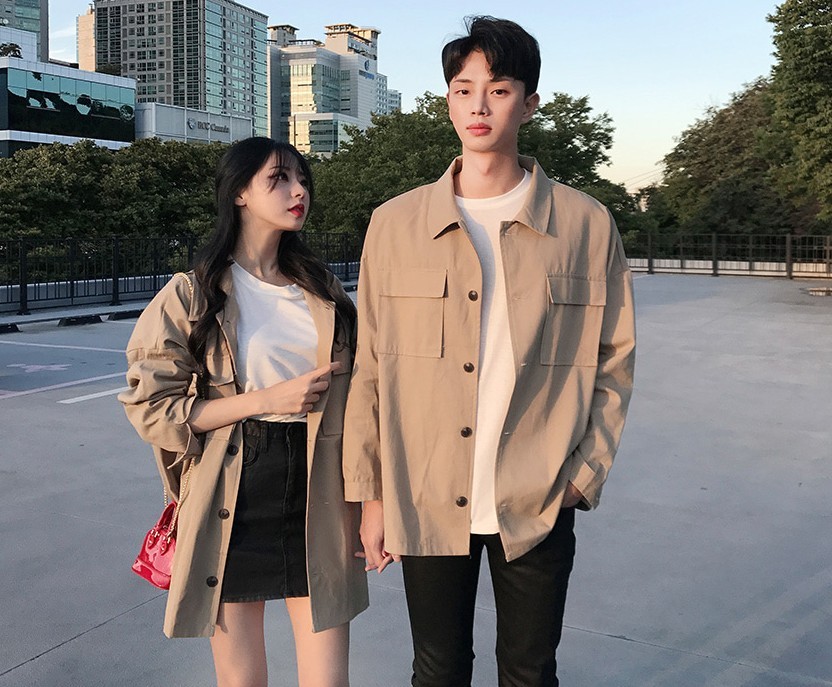 How to Ask Height in Japanese?
There are several ways to ask the height in Japanese, let's learn some of them? The main way to ask a person's height in Japanese is by saying:
Shincho wa dorekuraidesu ka
身長はどれくらいですか。
How tall are you?
Note that here we use the word shinchou [身長] to refer to a person's height.
If you want to be more specific you can ask how tall the person is in centimeters saying:
Shincho wa nan-senchidesu ka?
身長はどれくらいですか
What is your height in centimeters?
Average height of all countries
Finally, I'll leave you a table with the average height of all countries so you can compare with Japan or any other country of your choice:
Average height of men in the world
Average height of men in Argentina = 174.46 cm (5 ft 8.6 in)
Average height of Men in Australia = 178.4 cm (5′ 10.2″)
Average height of Men in Bahrain = 165.1 cm (5′ 5″)
Average height of men in Belgium = 176.6 cm (5′ 9.5″)
Average height of men in Brazil = 169.0 cm (5′ 6.5″)
Average height of Men in Cameroon = 170.6 cm (5′ 7.2″)
Average height of Men in Canada = 174 cm (5′ 8.5″)
Average height of Men in China (RPC) = 164.8 cm (5′ 4.9″)
Average height of Men in China = 169.4 cm (5′ 6.7″)
Average height of men in Colombia = 170.64 cm (5′ 7.2″)
Average height of Men in Ivory Coast = 170.1 cm (5′ 7″)
Average height of men in the Czech Republic = 180.3 cm (5′ 11″)
Average height of men in Denmark = 180.6 cm (5′ 11.1″)
Average height of Men in the Dinaric Alps = 185.6 cm (6′ 1.0″)
Average height of men in Estonia = 179.1 cm (5′ 10.5″)
Average height of men in Finland = 178.2 cm (5′ 10″)
Average height of Men in France = 174.1 cm (5′ 8.5″)
Average height of Men in Ghana = 169.46 cm (5′ 6.7″)
Average height of men in The Gambia = 168.0 cm (5′ 6.1″)
Average height of men in Germany = 178.1 cm (5′ 10″)
Average height of Men in Guatemala (Mayan people) = 157.5 cm (5′ 2″)
Average height of men in Hong Kong = 170 cm (5′ 7″)
Average height of Men in Hungary, Debrecen = 179.14 cm (5′ 10.4″)
Average height of men in Iceland = 181.7 cm (5′ 11.5″)
Average height of Men in India = 165.3 cm (5′ 5″)
Average height of Men in Indonesia = 158.0 cm (5′ 2.2″)
Average Height of Men in Indonesia, East Bali = 162.4 cm (5′ 3.9″)
Average height of Men in Iran = 174.24 cm (5′ 8.6″)
Average height of Men in Iraq = 165.4 cm (5′ 5.1″)
Average height of Men in Israel = 175.6 cm (5′ 9.2″)
Average height of Men in Italy – Center and North = 176.9 cm (5′ 9.7″)
Average height of Men in Italy – South = 174.2 cm (5′ 8.0″)
Average height of Men in Japan = 171.2 cm (5′ 7.4″)
Average Height of Men in South Korea = 175.26 cm (5′ 9″)
Average height of Men in Lithuania = 176.3 cm (5′ 9.4″)
Average height of men in Malaysia = 164.7 cm (5′ 4.8″)
Average height of Men in Malta = 169 cm (5′ 6.5″)
Average height of Men in Malawi = 166 cm (5′ 5.3″)
Average height of Men in Mali = 171.3 cm (5′ 7.4″)
Average height of Men in Mexico, State of Morelos = 167 cm (5′ 5.7″)
Average height of men in the Netherlands = 184.8 cm (6′ 0.8″)
Average height of Men in New Zealand = 177.0 cm (5′ 9.7″)
Average height of Men in Nigeria = 163.8 cm (5′ 4.5″)
Average height of men in Norway = 179.9 cm (5′ 10.8″)
Average height of Men in the Philippines = 163.5 cm (5′ 4.4″)
Average height of Men in Portugal = 172.8 cm (5′ 8″)
Average height of Men in Singapore = 170.6 cm (5′ 7.2″)
Average height of men in South Africa = 169.0 cm (5′ 6.5″)
Average height of Men in Spain = 170 cm (5′ 7″)
Average height of men in Sweden = 180 cm (5′ 10.9″)
Average height of men in Switzerland = 175.5 cm (5′ 9″)
Average height of men in Taiwan = 171.45 cm (5′ 7.5″)
Average height of Men in Thailand = 167.5 cm (5′ 5.9″)
Average height of men in Turkey = 173.74 cm (5′ 8.4″)
Average height of men in the UK = 176.8 cm (5′ 9.6″)
Average height of men in the United States = 178.2 cm (5′ 10.2″)
Average height of men in Vietnam = 167 cm
Average height of women in the world
Average height of women in Argentina = 161.03 cm (5 ft 3.4 in)
Average height of women in Australia = 163.9 cm (5′ 4.5″)
Average height of women in Bahrain = 154.7 cm (5′ 1″)
Average height of women in Belgium = 163.3 cm (5′ 4.3″)
Average height of women in Brazil = 158.0 cm (5′ 2.2″)
Average height of women in Cameroon = 161.3 cm (5′ 3.5″)
Average height of women in Canada = 161.0 cm (5′ 3.4″)
Average height of women in China (RPC) = 154.5 cm (5′ 0.8″)
Average height of women in China = 158.6 cm (5′ 2.5″)
Average height of women in Colombia = 158.65 cm (5′ 2.4″)
Average height of women in Ivory Coast = 159.1 cm (5′ 2.7″)
Average height of women in the Czech Republic = 167.3 cm (5′ 6.0″)
Average height of women in Denmark =
Average height of women in the Dinaric Alps = 171.0 cm (5′ 7.2″)
Average height of women in Estonia =
Average height of women in Finland = 164.7 cm (5′ 4.7″)
Average height of women in France = 161.9 cm (5′ 3.7″)
Average height of women in Ghana = 158.53 cm (5′ 2.4″)
Average height of Women in The Gambia = 157.8 cm (5′ 2.2″)
Average height of women in Germany = 165 cm (5′ 4.9″)
Average height of women in Guatemala (Mayan people) = 142.2 cm (4′ 6″)
Average height of women in Hong Kong = 158.8 cm (5′ 2.6″)
Average height of women in Hungary, Debrecen = 165.84 cm (5′ 5.2″)
Average height of women in Iceland = 167.6 cm (5′ 6″)
Average height of women in India = 165.3 cm (5′ 5″)
Average height of women in Indonesia = 147.0 cm (4′ 10.0″)
Average Height of Women in Indonesia, East Bali = 151.3 cm (4′ 11.5″)
Average height of women in Iran = 160.0 cm (5′ 3″)
Average height of women in Iraq = 155.8 cm (5′ 1.3″)
Average height of women in Israel = 162.7 cm (5′ 4.1″)
Average height of women in Italy – Center and North = 163.2 cm (5′ 4.2″)
Average height of women in Italy – South = 160.8 cm (5′ 3.3″)
Average height of women in Japan = 158.8 cm (5′ 2.6″)
Average height of women in South Korea = 162.56 cm (5′ 4″)
Average height of women in Lithuania =
Average height of women in Malaysia = 153.3 cm (5′ 0.4″)
Average height of women in Malta = 159 cm (5′ 2.6″)
Average height of women in Malawi = 155 cm (5′ 1.1″)
Average height of women in Mali = 160.4 cm (5′ 3.2″)
Average height of women in Mexico, State of Morelos = 155 cm (5′ 1.1″)
Average height of women in the Netherlands = 168.7 cm (5′ 6.4″)
Average height of women in New Zealand = 165.0 cm (5′ 5″)
Average height of women in Nigeria = 157.8 cm (5′ 2.1″)
Average height of women in Norway = 167.2 cm (5′ 5.9″)
Average height of women in the Philippines = 151.8 cm (4′ 11.8″)
Average height of women in Portugal =
Average height of women in Singapore = 160 cm (5′ 3″)
Average height of women in South Africa = 159.0 cm (5′ 2.5″)
Average height of women in Spain = 161 cm (5′ 3.3″)
Average height of women in Sweden = 166.9 cm (5′ 5.7″)
Average height of Swiss women = 164.0 cm (5′ 3.8″)
Average height of women in Taiwan = 159.68 cm (5′ 2.75″)
Average height of women in Thailand = 157.3 cm (5′ 1.9″)
Average height of women in Turkey = 161.4 cm (5′ 3.5″)
Average height of women in the UK = 163.7 cm (5′ 4.4″)
Average height of women in the United States = 164.1 cm (5′ 4.6″)
Average height of women in Vietnam = 156 cm