Tokyo, or Tokyo, is one of the 47 prefectures and also the capital of Japan since 1869. In this article, we are going to make a complete analysis and guide about the famous capital of Japan and also one of the best cities in the world according to different rankings. A complete guide full of curiosities of the main districts that make up Tokyo.
In addition to being the seat of the Emperor of Japan, the government and the IRS of Japan. And it is noteworthy that it is the most populous metropolitan area in the world, with more than 39 million inhabitants in its region. With its giant economy of 2.5 trillion US dollars, if Tokyo were an independent country, it would be the 8th largest economy in the world.
Tokyo is often referred to as a city, but is officially known and governed as a "metropolitan prefecture", which distinguishes and merges aspects of a city and a prefecture (state). As the article is very long, let's leave an index below to help your navigation:
the origin of Tokyo
Originally called Edo, its name was changed around the time the capital became the imperial capital, with the arrival of Emperor Meiji, around 1863. And according to the Asian tradition of including the word capital (京) on behalf of the capitals, its name was changed to Tokyo.
In its origins as a small fishing village called Edo, which belonged to ancient Musashi province. Edo was first fortified by the Edo clan in the late 12th century. In 1457, Dta Dōkan built Edo Castle. In 1590, Tokugawa Ieyasu was transferred from Mikawa Province to the Kantō region.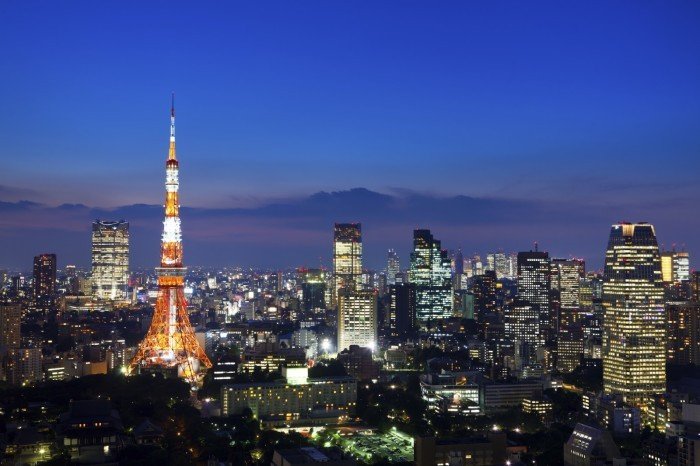 When he became shogun in 1603, Edo became the center of his decision. During the subsequent Edo period, Edo grew into one of the largest cities in the world, with a population of one million in the 18th century.
At the age of 17, Emperor Meiji moved to Edo in 1869. At that time Tokyo was already the political and cultural center of the country, and it became a de facto imperial capital with the arrival of the imper, so the old Edo Castle became the Imperial Palace. The city of Tokyo was officially established on May 1, 1889.
Tokyo Education and Culture
There are many universities, junior colleges and professional schools in Tokyo. Many of Japan's most prestigious universities including Tokyo, Hitotsubashi University, Tokyo Institute of Technology, Waseda University, Tokyo University of Science, and Keio University are located here.
Public day care centers, day care centers (years 1 to 6) and elementary schools (years 7 to 9) are run by local wards or municipal offices. Public secondary schools in Tokyo are operated by the Tokyo Metropolitan Government Board of Education and are called "Metropolitan Secondary Schools".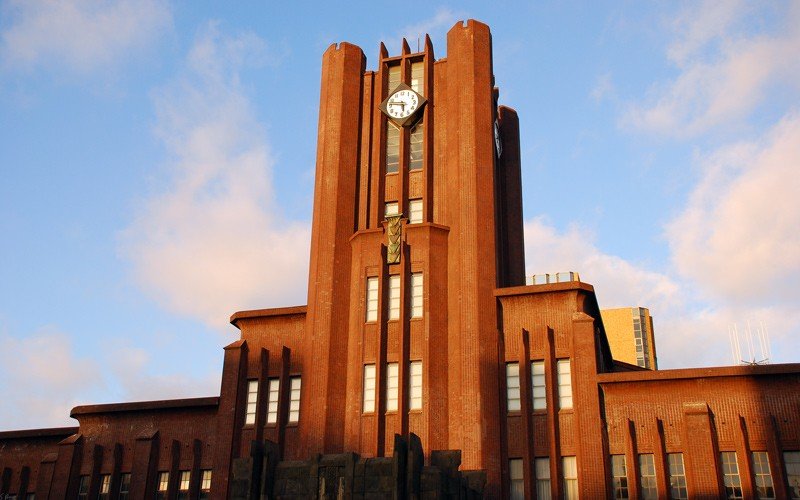 Tokyo also has many private schools from kindergarten through high school. Education plays a special role in this place, and in this area the city stands out from the rest of the country, being a point that brings together students from all over the country to attend all its educational institutions.
The great capital of Japan also has many museums. Just in Ueno Park, we have the Tokyo National Museum, the largest museum in the country that specializes in traditional Japanese art, the National Museum of Western Art and also the Ueno Zoo.
Other museums include the National Museum of Emerging Science and Innovation in Odaiba, Edo-Tokyo in Sumida, Nezu Museum in Aoyama, and the National Diet Library, National Archives and National Museum of Modern Art museums, which are close to the Imperial Palace.
Tokyo cuisine and cuisine
The cuisine of this city is a topic that is internationally recognized. In November 2007, Michelin released its first guide to fine dining in Tokyo, awarding a total of 191 stars, meaning it's twice as many stars as its closest competitor, Paris.
As of 2017, 227 restaurants in Tokyo have been awarded (92 in Paris). Twelve establishments received a maximum of three stars (Paris has 10), 54 received two stars and 161 received one star.
After this data, I don't think I will look at these places in the same way anymore. I discovered that Paris is humiliated when it comes to the best place to eat. And as we saw above, it doesn't even come close to the first place. But even so, it does not lose its own shine.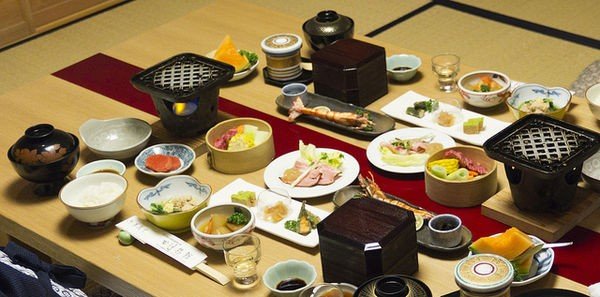 Pop Culture and Media in Tokyo
As the largest population center in Japan and the location of the country's biggest broadcasters and studios, Tokyo is routinely the setting for many Japanese films, television shows, animated series, and various other media.
Hollywood directors looked to Tokyo as a setting for films set in Japan. Recent examples include Kill Bill, The Fast and the Furious: Tokyo Drift, Lost in Translation, Babel, and Inception.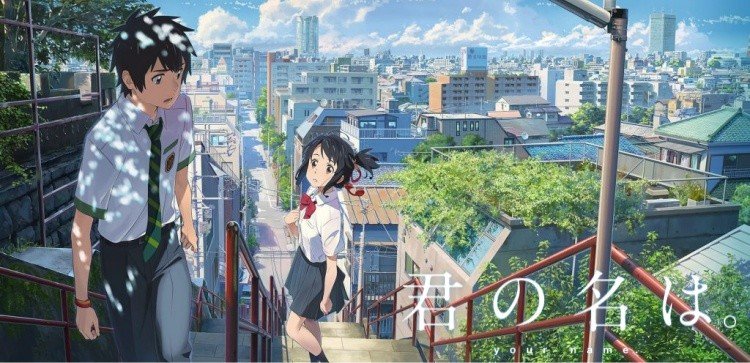 These are just a few examples of how the city is included in pop culture, but because of its great technology it manages to be part of the culture in many other ways. And not only through obsolete and localized, but also through the internet, which is the largest information network available in the world.
But to attract attention it is necessary to have attributes for it. And in this city there is no lack of alternatives, but putting examples now would only spoil the surprise of having more detailed information later.
Tourism in Tokyo
The flow of tourists is also an aspect that helps the economy. In 2006, there were 4.81 million foreigners and 420 million Japanese visits to the city, which generated 9.4 trillion yen, according to the Metropolitan Government.
Tourists visit the various districts, shops and entertainment districts in the special ward neighborhoods of the city, these wards function as giant neighborhoods. Cultural offerings include Japanese pop culture everywhere.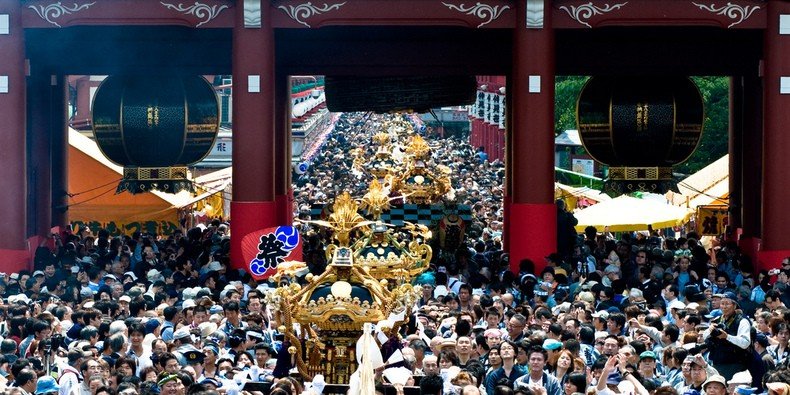 As well as associated neighborhoods like Shibuya and Harajuku, subcultural attractions like Studio Ghibli which is an anime hub, as well as museums like the Tokyo National Museum which houses 37% of the country's national art treasures.
Tokyo tourist attractions
And as the main focus of this article is the sights, we will now acquire more information about the sights of this great city called Tokyo. For that I would need a giant list, so I will highlight just a few tourist attractions.
As Tokyo has numerous tourist attractions, it is difficult not to please the most varied audiences from children to the elderly. Going through entire tourist-oriented neighborhoods to temples, parks and various other attractions that belong to this city. So let's get down to business!
Shinkuju – One of Tokyo's main wings
Shinjuku (新宿) is one of Tokyo's 23 wards, but the name is often associated only with the large entertainment, business and shopping area that surrounds Shinjuku Station. Shinjuku Station is the busiest railway station in the world, with over two million passengers daily.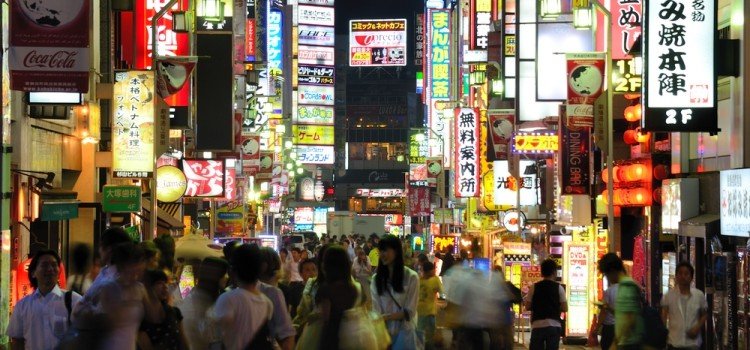 West of the station is the skyscraper district of Shinjuku, which is home to many of Tokyo's tallest buildings, including the twin government towers, whose observation decks are free for public access. Around the four sides of Shinjuku Station are shops, buildings and businesses.
Yokocho omoid, also called Piss Alley, is a small network of alleys northwest of Shinjuku Station. The narrow streets are lined with several small restaurants serving ramen, soba, yakitori, sushi and kushiyaki. Many restaurants only contain a counter with a few chairs, while others have a couple of tables.
The Shin-Okubo Koreatown is a collection of Korean shops and restaurants found along the main road and side streets around Shin-Okubo Station, Shinjuku's neighboring station. Many of the stores and restaurants are run by Korean immigrants who sell a variety of Korean goods.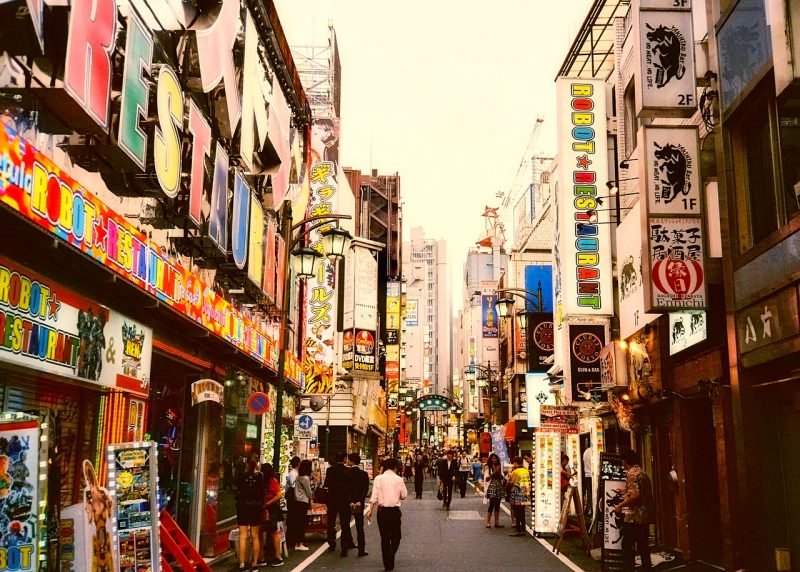 Odakyu Department, Keio Department Store and Store Mylord – They are buildings full of shops, markets and restaurants. Tokyo is packed with buildings with restaurants on its top, ground and underground floors, it's just a gigantic list of them.
Shinjuku Gyoen it is one of the largest parks in Tokyo and one of the best spots for viewing the city's cherry blossoms. It was opened to the public in 1949, after having served as a garden for the Imperial Family since 1903.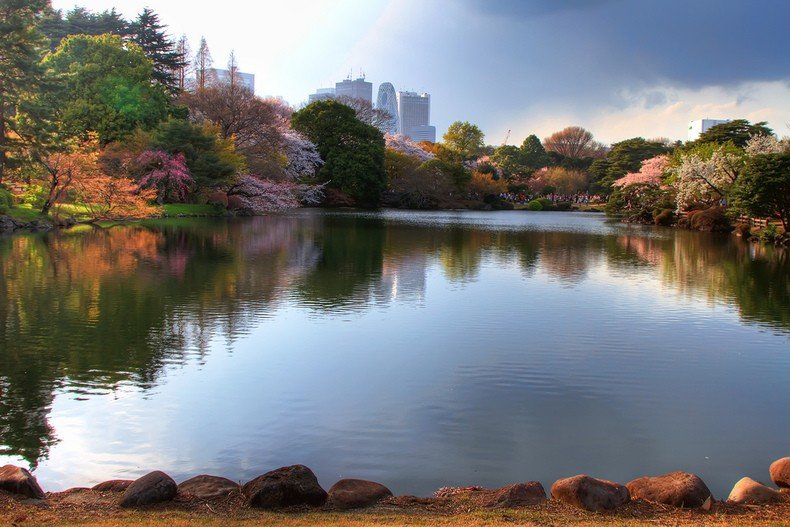 Next to Shinkuju we access Kabukicho, the largest red light district in Japan, where you will find countless restaurants, bars, nightclubs, motels and entertainment venues. It is recommended to be careful with the numerous explorers in this neighborhood. Mainly in establishments managed by non-Japanese customers.
Shibuya – World's Largest Crossing and Hachiko
Shibuya (渋谷) is one of the 23 wards of the city of Tokyo, but often refers to just the popular shopping and entertainment area found around Shibuya Station. This is one of the most colorful and bustling neighborhoods in Tokyo.
Shibuya is a hub of fashion and youth culture, and its streets are the birthplace of many of Japan's fashion and entertainment trends. More than a dozen major department store branches can be found around the area. They, in turn, cater to all types of buyers.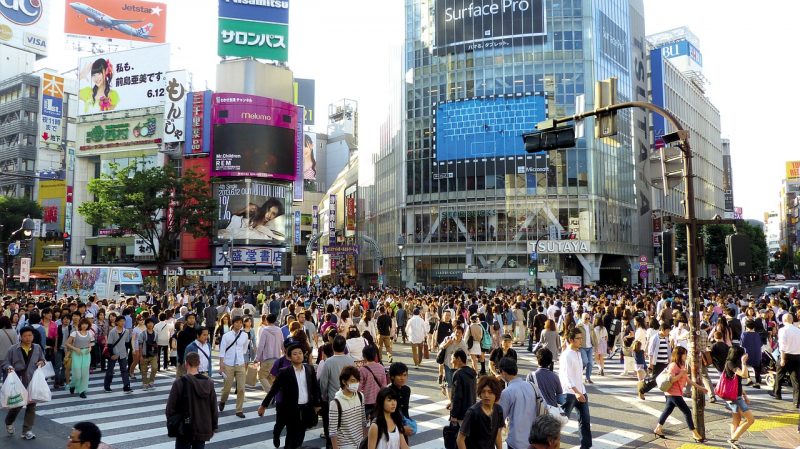 A prominent Shibuya landmark is the large intersection opposite the exit Hachiko of the station. The intersection is heavily decorated by neon ads and giant video screens. And it often gets swamped by pedestrians every time the intersection light turns green. Thus making it a popular photo and movie shooting location.
Center Gai It is the birthplace of many Japanese fashion trends. It is a busy pedestrian zone in central Shibuya, filled with shops, boutiques and gaming centers. At night, the street is crowded with young people heading to nightclubs, restaurants and bars, or just wandering around.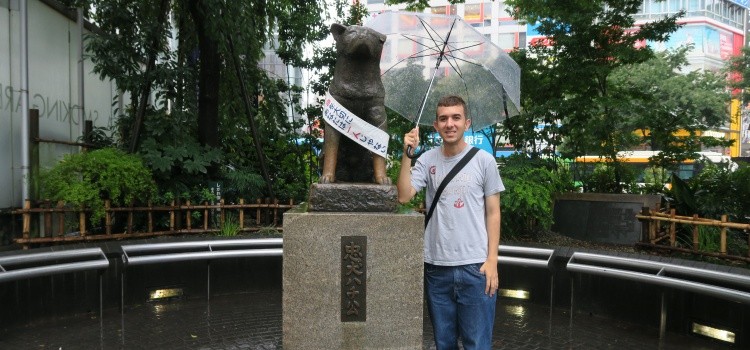 Koen Dori is a popular shopping street that runs from the Marui department store to Yoyogi Park. O Spain slope it is a narrow street approximately 100 meters long, with stairs leading up to the department store. It's packed with boutiques, cafes and restaurants, and has been dubbed for its resemblance to a Spanish street scene.
Shibuya Hikarie is a skyscraper complex with cultural space east of Shibuya Station. In addition to a theater and exhibition floors, it offers office space on the upper floors, and shops or restaurants on the lower floors.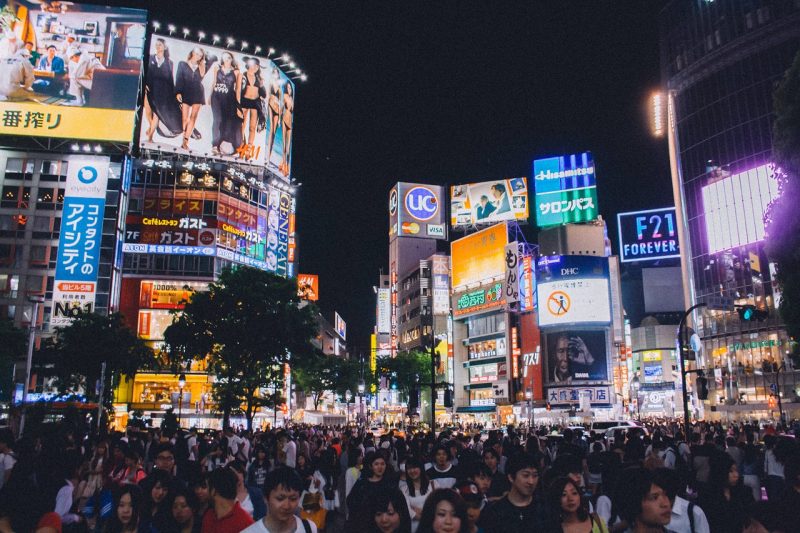 The Shibuya 109 is a trend complex for young women. That's why it's an icon of the Shibuya district, with over a hundred boutiques on ten floors. Shibuya Mark City It is a small city within the city, located next door and connected with JR Shibuya station. It comprises a wide range of shops and restaurants.
Akihabara – The Otaku and Technology Quarter
akihabara (秋葉原), also called Akiba, is a district in central Tokyo that is famous for its many electronics stores and items related to games, anime and manga. Akihabara is considered the home of the Otakus in Tokyo.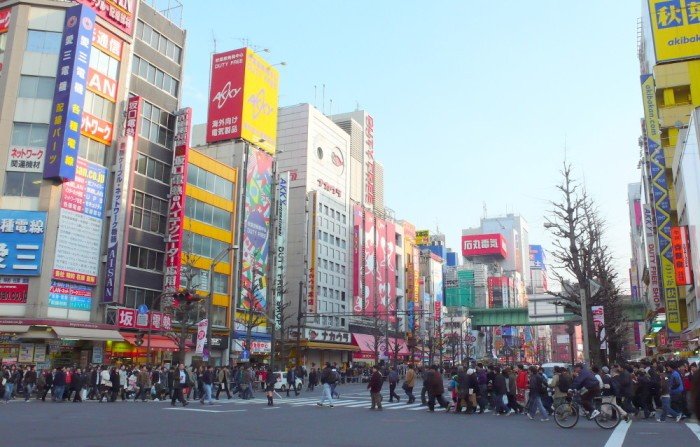 Hundreds of electronics stores line Chuo Dori Main Street. As are the crowded side streets around Akihabara. They offer everything from the newest computers, cameras and appliances to second-hand products and junk mail.
In addition to stores, several other animation-related establishments have become popular in the region, especially maid cafes where waitresses dress up and act like maids or characters from anime and manga.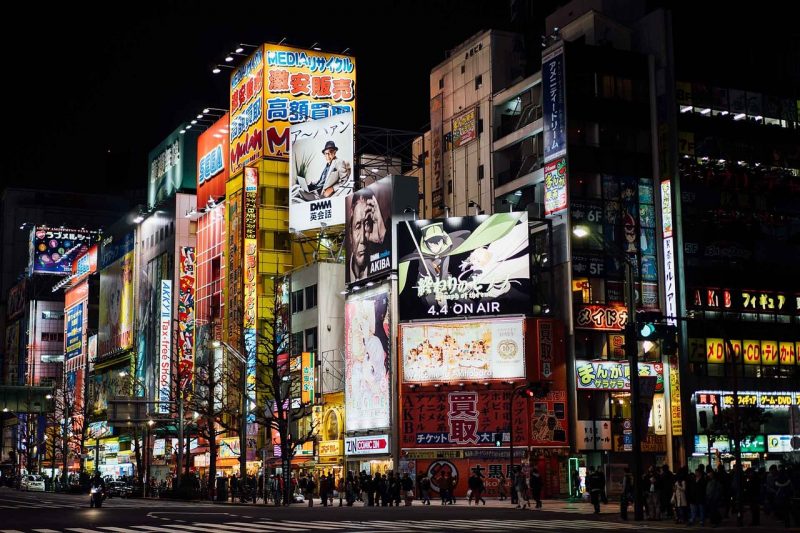 THE ok specializes in duty-free goods and operates two stores around Akihabara Station. Akky sells a variety of electronic equipment for overseas use. This includes cameras, computers, televisions, DVD players and software. Some agencies transport used or refurbished items.
THE radio Kaikan is one of Akihabara's iconic landmarks. It has more than 30 stores that sell electronics and other anime-related products. Some of the famous stores include K-Books, Kaiyodo and Volks. These sell all kinds of manga, models, toys, Action Figures, cards and figurines.
Asakusa – The traditional entertainment district
asakusa (浅草) is one of the most traditional districts in Tokyo, nicknamed "Lower City". Asakusa's main attraction is Sensoji Temple, built in the 7th century. Access to the temple is through the shopping street called Nakamise, there you can find a variety of souvenirs and traditional foods.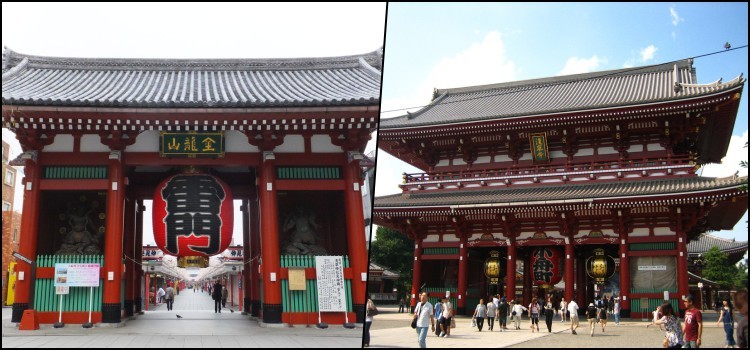 For many centuries, Asakusa used to be Tokyo's main entertainment district. During the Edo period (1603-1867), when the district was still located outside the city limits, Asakusa was the site of kabuki theaters and a major red light district.
However, large parts of Asakusa were destroyed in the air raids of World War II. And while the area around the rebuilt Sensoji has regained its former popularity after the war, the same cannot be said for the entertainment district of Asakusa.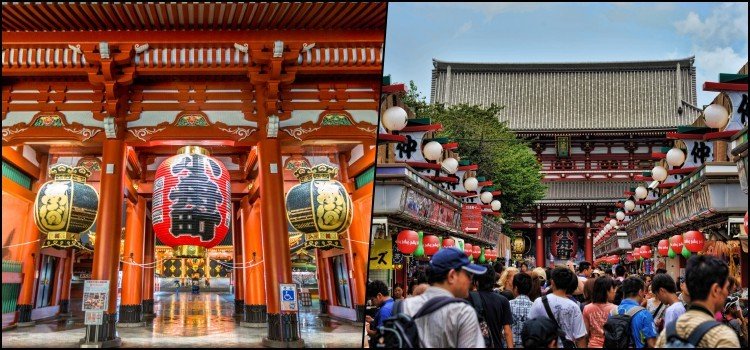 Kaminarimon it is the first of two large entrance gates that lead to Sensoji Temple. First built over 1000 years ago, it is the symbol of Asakusa. The Nakamise shopping street leads from Kaminarimon to the temple grounds.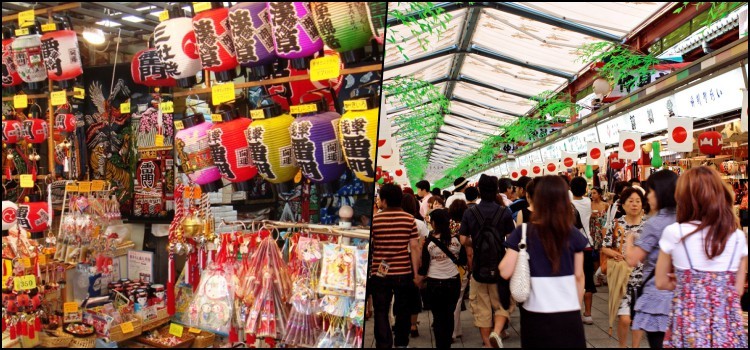 THE Nakamise shopping street stretches about 250 meters from Kaminarimon to the main precinct of Sensoji Temple. THE Asakusa Underground Street is one of the oldest underground shopping streets in Japan. The short walkway connects Tobu Asakusa Station to the Shin Nakamise shopping street and contains around 20 shops and restaurants.
The Sumida Park stretches along both sides of the Sumida River. In spring, it becomes an observation point for flowers, while on the last Saturday of July it becomes the site of the Sumida River Fireworks festival. In Asakusa you can also find a drum museum called taikokan.
Other attractions in Tokyo
There are several other attractions in Tokyo that we have already covered in detail in other articles, we will list them below:
What do we think of Tokyo?
Tech lovers, otakus, modern young people who enjoy pop culture, NERDs, adults interested in beautiful parks, old people looking for some traditional things, students looking for a good school to study, lovers of high-end gastronomy and many other types of people definitely have to visit this city.
Not just because it's one of the biggest tourist destinations in Japan, but because it's one of the most complete places to be. The cost of living is a little high, but it's worth it. This is due to the fact that everything can be found just a few kilometers away.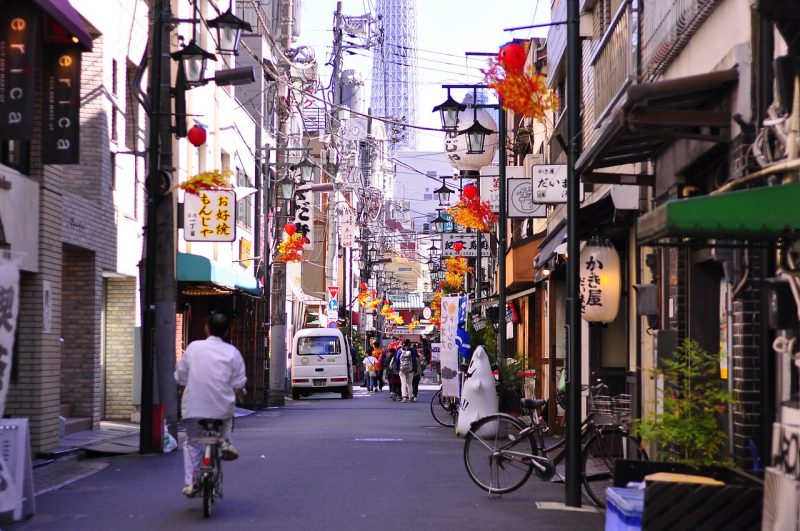 As we have seen, the city of Tokyo is more than any city, it is almost a country within a country. And for this and many other aspects it attracts thousands of visitors every year. And the Japanese population also helps in this regard. That is, with his reputation for being receptive, it helps, but in this city it's good not to abuse.
We all have a stress rate and as this city is extremely busy, it is normal for people to be stressed, especially Japanese people because they work several hours a day. Not to mention that Tokyo is a place known for attracting tourists, so be careful that no one makes you spend money on worthless things.
OK people. That's all we can offer in this article, and if you have any suggestions, doubts, criticisms or others, just leave your comment below. Furthermore, thank you, my dear reader, for reading this article. To the next!