Odaiba [お台場] is one of the most fun places in Tokyo, a large shopping center full of entertainment. In this article, we'll see everything this incredible island has to offer for your enjoyment, from its rainbow bridge, its malls and museums.
The trip starts fun as soon as you need to take the Yurikamome train line, which takes you on a tour of Tokyo Bay allowing you to enjoy and take lots of photos, even see the famous rainbow bridge.
Odaiba is a large artificial island located in Tokyo Bay, it is also known by the name of rainbow town. The island is 6 kilometers from Tokyo and belongs to the Minato neighborhood. It was built from a major architectural project in 1986.
The island was built on top of 110 million cubic meters of land and incineration waste. Odaiba is a major tourist and leisure destination. It is home to huge entertainment complexes, themed malls, hotels, restaurants and residences.
Main tourist attractions in Odaiba
Odaiba boasts some of the most unique architecture in Tokyo, now let's see some of the main sights, museums, complexes and other highlights that make this island so popular: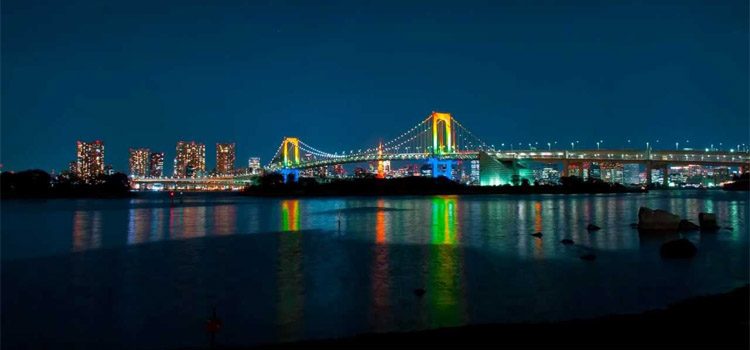 rainbow bridge – A modernized bridge that was completed in August 1993. It is decorated with 444 lights that gain special lighting according to the festival, event or time of year.
Tokyo Big Sight or Tokyo International Exhibition Center – This is where numerous important events of the year take place, such as the Tokyo Motor Show.
Fuji Television Building – This Fuji TV station building is one of the symbols of Odaiba, its designer is quite interesting with a great view. It is open to visitors, and you can visit the recording studios and exhibits about the TV shows.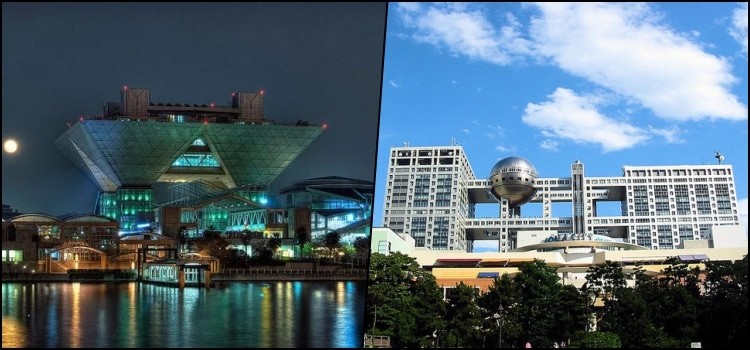 The Ferris Wheel – Odaiba has a Ferris wheel 110 meters high, which presents a charming look at night.
Toyota Mega Web – A Toyota showroom that showcases all the latest Toyota models.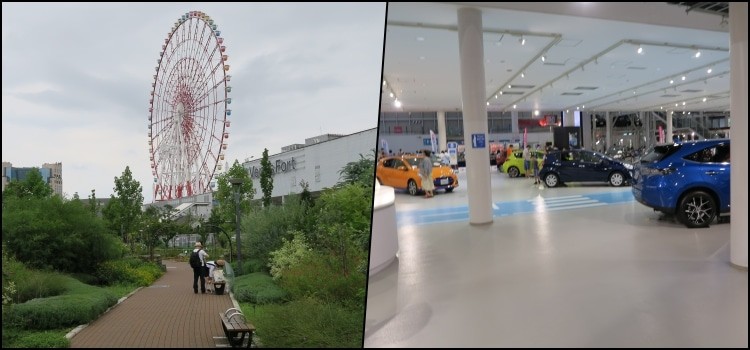 Panasonic Center – A complex where the latest Panasonic technologies are presented. Here you will find computers, TVs, games, appliances and others. On the third floor there is a math and science museum.
leisureland – An entertainment complex that features arcade games, bowling alleys, karaoke, darts, tennis and sports games.
Oedo Onsen Monogatari – A spa house/park that reproduces the atmosphere of the Edo Period. There you access a small town that simulates Edo wearing a Yukata and you can also access a mixed foot bath.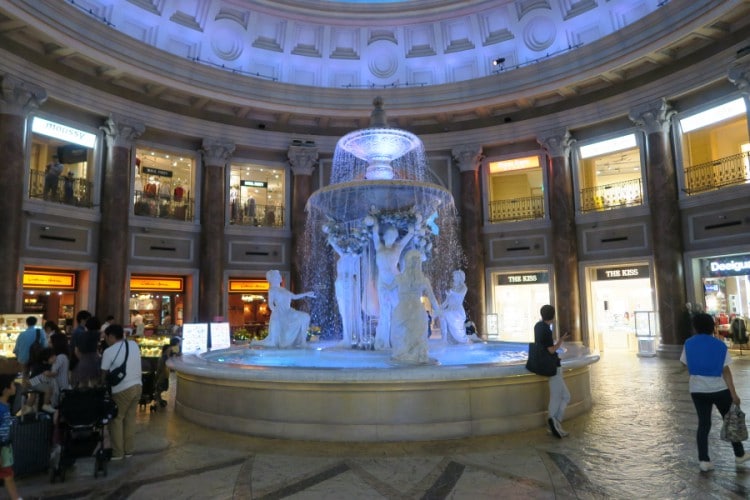 Telecommunications Center – Here you can access an observation deck full of satellite antennas. You have a great view of Tokyo Bay and sometimes even Mount Fuji.
Mud Museum in Odaiba – In this Museum, everything is shaped like shit or a toilet. Balloons, food, toilets with poop inside and lots of colorful and fun things for you to visit. Don't miss the chance to visit the museum of shit in japan!
rainbow bridge – The Rainbow Bridge
The Tokyo Bridge called "Rainbow Bridge" (レインボーブリッジ) is one of Japan's most beautiful icons. It was built in 1987 and completed in 1993, taking 6 years. It is 570 meters wide and 918 meters long and has 2 floors.
The bridge connects to Shibaura Pier, Odaiba and Minato-ku for easy access to many other tourist sites, shopping centers and restaurants in Tokyo. The bridge can be accessed from Tamachi Station or Shibaura Station.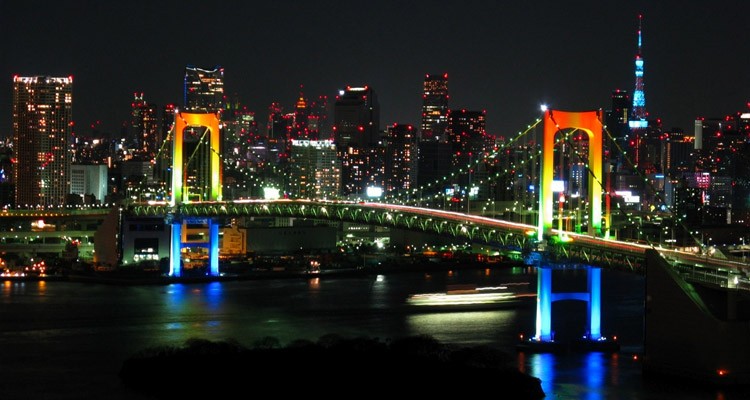 From the bridge you can view Tokyo Bay, tokyo tower, sky tree, Odaiba Waterfront and even Mount Fuji. The bridge's support towers are white, designed to blend in with the sky over downtown Tokyo.
The bridge is named after Rainbow (Rainbow) because of the red, white and green lamps that illuminate the bridge, which work through solar energy that is charged during the day.
The bridge has a walkway on each side of the bridge, with free access for anyone to enjoy the beautiful scenery. Bicycles are not permitted on deck or on the bridge walkway. See a video from Canal Santana that shows more details of the bridge:
Mori Building Digital Art Museum
The Mori Building Digital Art Museum teamLab Borderless it is an amazing place in Odaiba. This is no ordinary museum, it is all digital and colorful that will impress anyone, even those who don't like museums.
This museum is perfect for a romantic meeting for couples, children and people of all ages. Here you embark on a universe full of colors made through technology using mirrors, LEDs, spotlights, 3D cameras, augmented reality and others.
There are more than 50 works and some still interact with the public. You enter and find yourself in a place full of mirrors and animations, art and colorful images moving all over the floor and wall along with effects created by strategic mirrors.
I had the chance to explore this amazing museum, I leave a video below:
Miraikan – National Science Museum
The Miraikan is a national science museum that is used to showcase Japan's scientific and technological research efforts. The museum was founded in 2001 in Tokyo and has recently been renovated and is located in Odaiba.
The Miraikan can be literally translated as "runner of the future" and its full official name is the National Museum of Emerging Science and Innovation. This museum appeals to families with young children, who flock here especially on weekends and holidays, attracted by the many educational and fun activities.
The museum's centerpiece is a large globe known as the Tsunagari covered in an LED display that was designed by the German artist. Ingo Gunther. The globe is used to display real-time, historical and future projections of scientific data.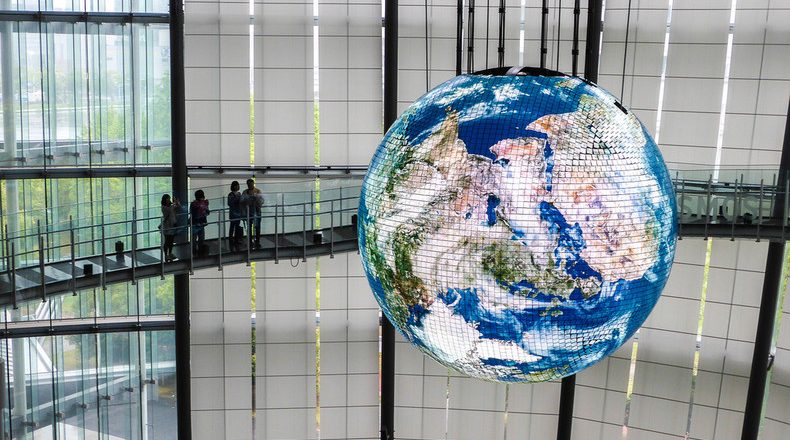 Another permanent exhibit illustrates the earthquakes that regularly hit Japan in real time, including micro-earthquakes that happen almost continuously. Other exhibits cover space, deep sea, robotics, physics, environmental science and biology topics.
The museum also hosts several special exhibitions each year. Miraikan is well connected to both the Japanese and international research communities, and has attracted some excellent exhibits over the years.
In addition to science, Miraikan is known for a variety of events and exhibitions that include topics such as art and society. As the name suggests, the museum is focused on the future and poses open questions about the fate of humanity.
The commercial complexes of Odaiba
fort of venus – This little Roman goddess themed outlet is great for taking good pictures. Upon entering it feels like you are really in ancient Rome, the ceiling has a blue sky that can fool your friends in the photos.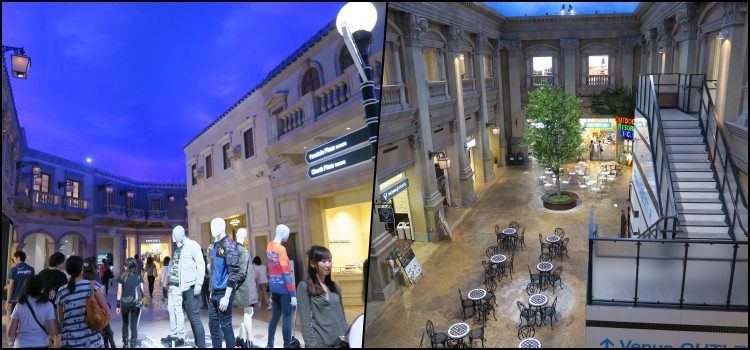 DiverCity Tokyo Plaza – A gigantic mall with many floors famous for the giant statue of the Gundam on its door. When I went there, Idol events were still happening. The old Gundam was replaced by a more modern one.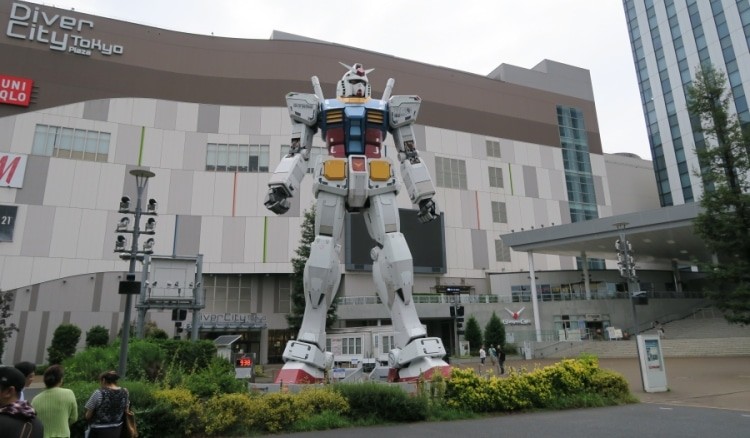 In addition to all this you can find another mall called Aquacity Odaiba with a cinema complex. Finally, we can mention the Tokyo Beach Decks, another mall with several stores, restaurants and theme parks.
Have you ever had the opportunity to visit this artificial island in Tokyo? Do not miss this opportunity! We look forward to your comments and shares.
We also recommend reading: