Do you know the 50 most popular tourist spots in Japan? Few people know that Japan is a rich country, full of unimaginable tourist places, and the 50 that we are going to mention in this article are still few. Japan is truly one of the richest tourism-rich places for people to travel.
See in this article 50 popular tourist places in Japan. As there are 50 places, we will try to summarize as soon as possible, otherwise this article will be gigantic. Let's break this article down into sub-categories to make it easier to find something that interests you.
We also recommend reading:
Before we talk about each tourist spot, let's leave a brief image with all of them: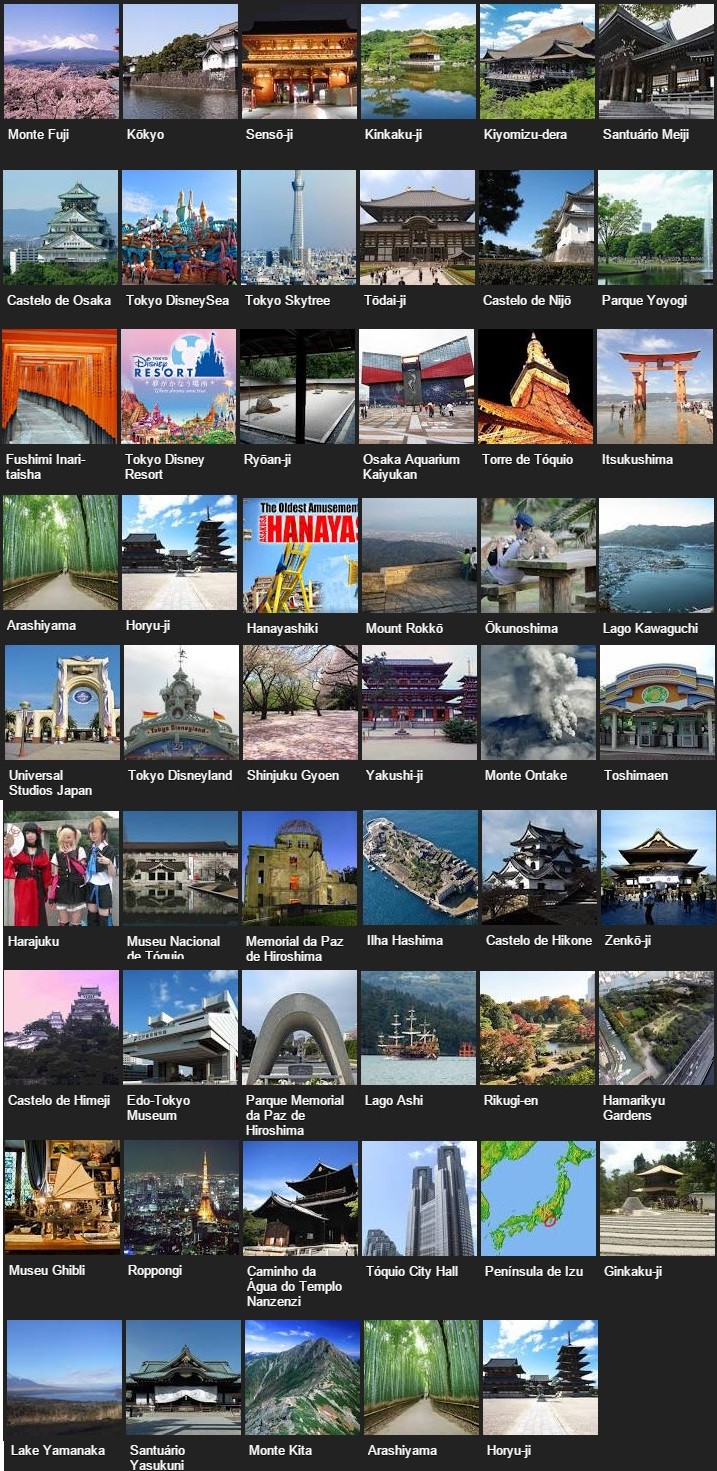 Japan tourist islands
Ōkunoshima – It is a small island located in the Inland Sea of Japan in the city of Takehara in Hiroshima. This small island is famous for the huge amount of rabbits that inhabit the region, also called Wabbit Island.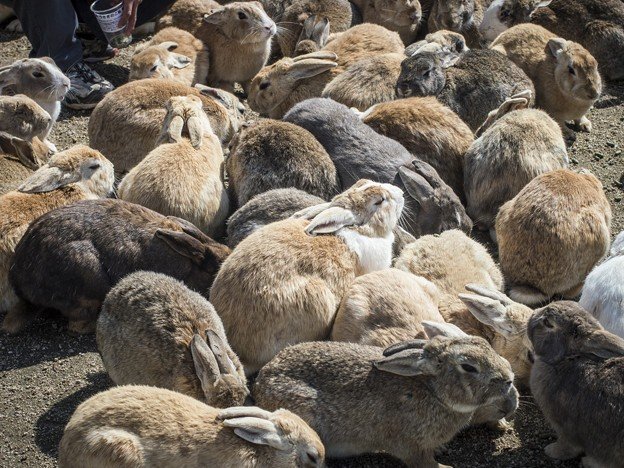 Izu Peninsula – The Izu Peninsula is a peninsula located west of Tokyo on the Japanese island of Honshu. Here you will find several outstanding places, onsen and beaches.
Hashima Island – Hashima Island, also known by the names of Gunkanjima or Gunkanshima, is one of the 505 uninhabited islands in Nagasaki Prefecture, approximately 15 kilometers from Nagasaki City.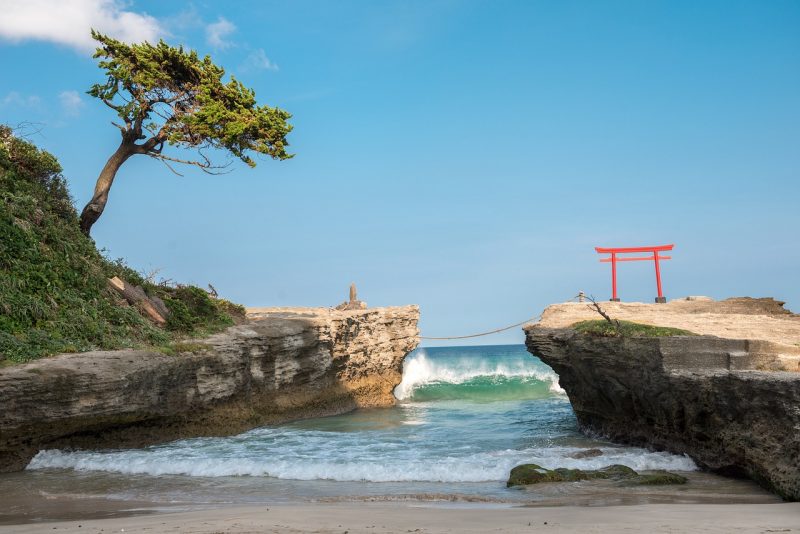 Itsukushima – Itsukushima is an island located in the Inland Sea, in Hatsukaichi Prefecture, Hiroshima Prefecture, Japan. It is also known by the name of Miyajima and there is a small town with the same name.
Aogashima – It is a Japanese volcanic island in the Philippine Sea. The island is located approximately 358 kilometers south of Tokyo and 64 kilometers south of Hachijo-Jima.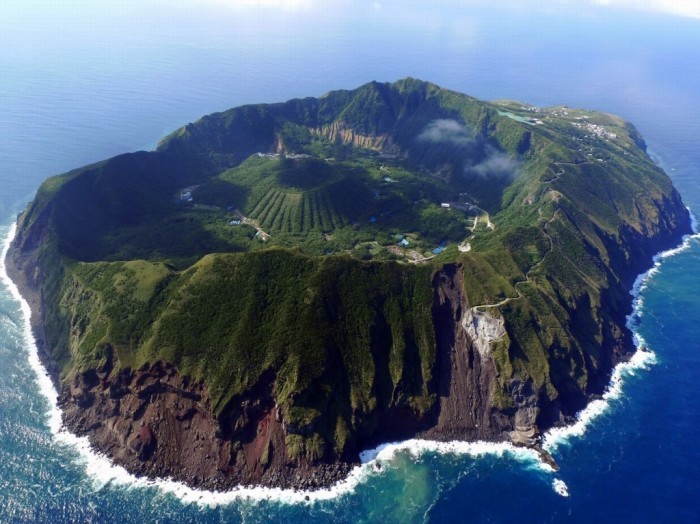 Japan hills and lakes
Lake Kawaguchi – Lake Kawaguchi is a lake located near Mount Fuji in Fujikawaguchiko in Yamanashi Prefecture, Japan.
Lake Ashi – Lake Ashi, or Lake Hakone, is a lake located in the Hakone area of Kanagawa Prefecture in Japan, famous for its hot springs and its view of Mount Fuji.
Mount Fuji – Mount Fuji is the highest mountain on the island of Honshu and the entire Japanese archipelago.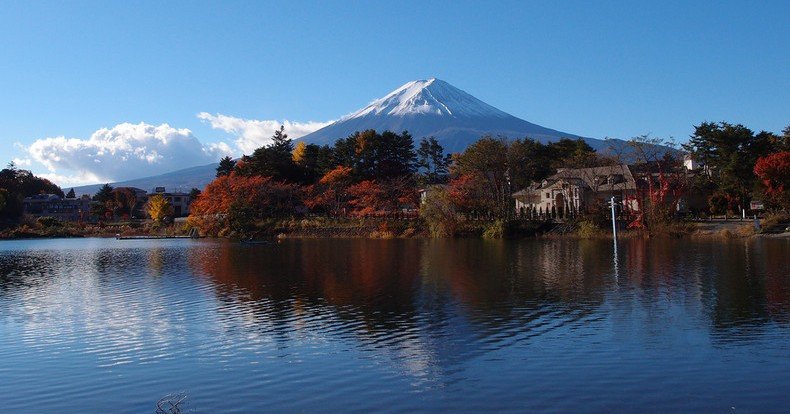 Rokkō Mountain – And a group of Mountains located in Kobe, Hyogo, The Rokko Mountain area is a centerpiece of a popular hiking and walking area for people in the metropolitan area in the Kansai region.
Fushimi Inari-taisha – A temple in the central Inari Ōkami, located in Fushimi (Kyoto), Japan. The temple is located at the base of the mountain that is also called Inari and which is 233 meters above sea level, as well as including trails up the mountain to many smaller temples that spread over 4 kilometers and take approximately 2 hours to walk through. route.
Lake Yamanaka – A lake near Mount Fuji located in the village of Yamanakako in Yamanashi. It is the largest of the five lakes on Mount Fuji in terms of surface area, and is the highest of the two in terms of elevation. It is also the third largest lake in Japan.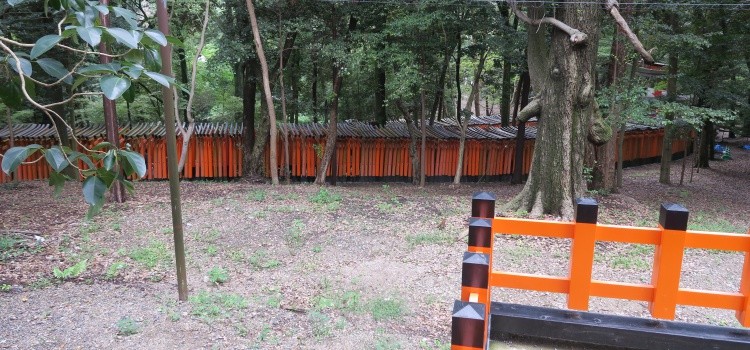 Mount Kita – Mount Kita is a mountain on the island of Honshu and one of Japan's 100 Famous Mountains, with an altitude of 3193 m and a topographic prominence of 2239 m.
Mount Ontake – Mount Ontake also known as Kiso Ontake-San is an active stratovolcano with an altitude of 3067 meters, located 100 km northwest of Nagoya between the cities of Gifu and Nagano, on the island of Honshū, Japan. It is the second tallest volcano in Japan.
Japan's tourist districts
harajuku – Harajuku is the popular name for the area around Harajuku Station on the Yamanote Line of Shibuya Municipality in Tokyo, Japan. Where you can find thousands of designer stores and people with Harajuku-style clothes.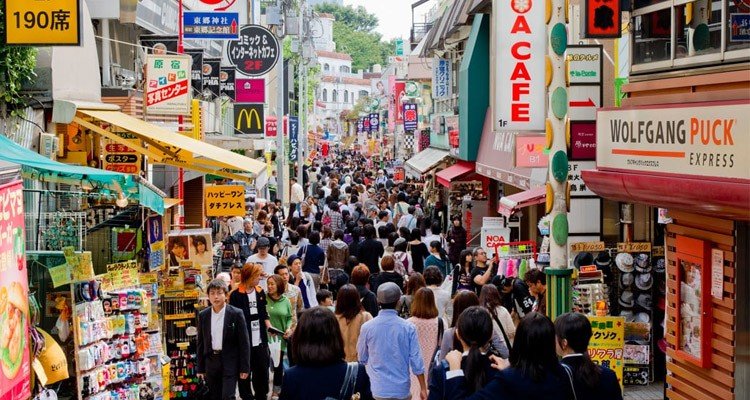 Roppongi - Roppongi is a district of Minato, Tokyo, Japan, famous for housing the Roppongi Hills complex and many nightclubs. Several foreign embassies are located in Roppongi and the nightlife is popular with both Japanese and foreigners.
Arashiyama – And a neighborhood on the western outskirts of Kyoto and also refers to Also refers to the mountain between the Oi River, famous for: Bamboo forest in Sagano and Iwatayama Monkey Park.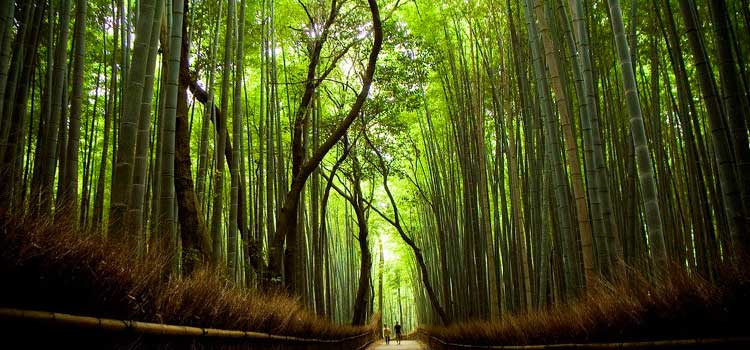 Japan's natural parks and gardens
Hamarikyu Gardens – It is a public park in Chūō, Tokyo, Japan. Located at the mouth of the Sumida River, it was opened April 1, 1946. The park has a 250,165 m² surrounding landscaped garden, the park itself surrounded by a saltwater moat. Visitors can also enjoy refreshment at a tea house in Nakashima located in the middle of the lake in the garden that offers matcha and Japanese sweets in a tea ceremony. There is also a grove of plum trees and fields of cosmos with flowers for every season.
Rikugi-en - A Tokyo metropolitan park in Bunkyo-ku. The name Rikugi-en means Garden of the Six Principles of Poetry. The park consists of a small lake, trees, and a mound. The traditional Japanese garden within the park is a tourist attraction.
Yoyogi Park – Yoyogi Park is one of the largest parks in Tokyo, Japan, located near Harajuku Station and Meiji Shrine in Shibuya.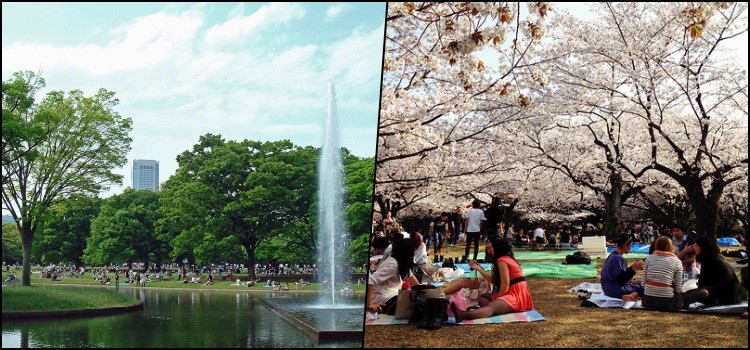 Shinjuku Gyoen National Garden – It is a large park with an eminent garden in Shinjuku and Shibuya, Tokyo, Japan. It was originally a residence of the Naitō family in the Edo period. It later became a garden under the management of the Japan Imperial Household Agency. It is now a park under the jurisdiction of the national Ministry of the Environment.
Japan Towers and Buildings
Tokyo Skytree – The Tokyo Sky Tree is a broadcasting tower in Sumida, Tokyo, Japan. Initially the tower was supposed to be 610 meters high, but the project was changed and it became 634 meters high.
Tokyo Tower – Tokyo Tower is a communication tower and vantage point located in the Shiba-koen district of Minato, Tokyo, Japan. At 333 meters high, it is the second tallest man-made structure in Japan.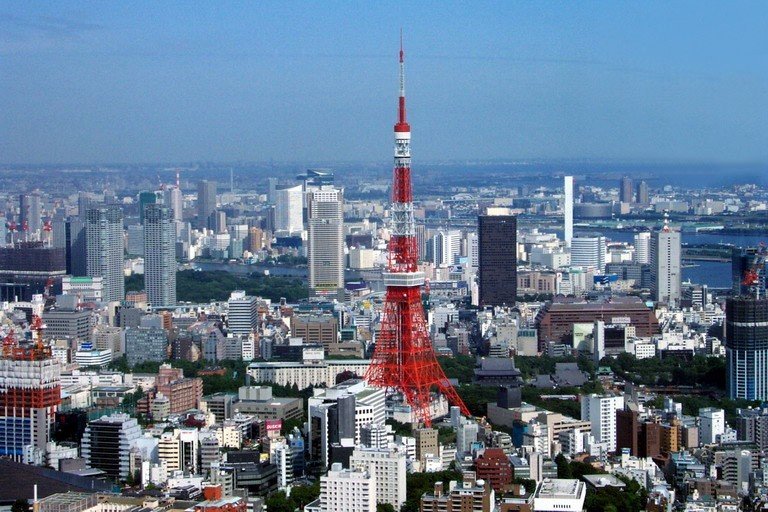 Tokyo City Hall – Tokyo City Hall or Tokyo Metropolitan Government Building is one of the tallest skyscrapers in the world at 243 meters.
Landmark Tower – Minato Mirai is a very popular neighborhood in Yokohama, here you will find a 70-story building with one of the fastest elevators in the world, with a total height of 295 meters.
Japan fun spots
Universal Studios Japan – Universal Studios Japan, located in Osaka, is one of four Universal Studios theme parks owned and operated by USJ Co., Ltd. With a license from NBCUniversal.
Tokyo Disneyland – Tokyo Disneyland or Tokyo Disneyland is a 465,000 m² theme park at the Tokyo Disney Resort, located in Urayasu, Chiba, Japan, near Tokyo. Its main gate is directly adjacent to Maihama and Disneyland Tokyo train stations.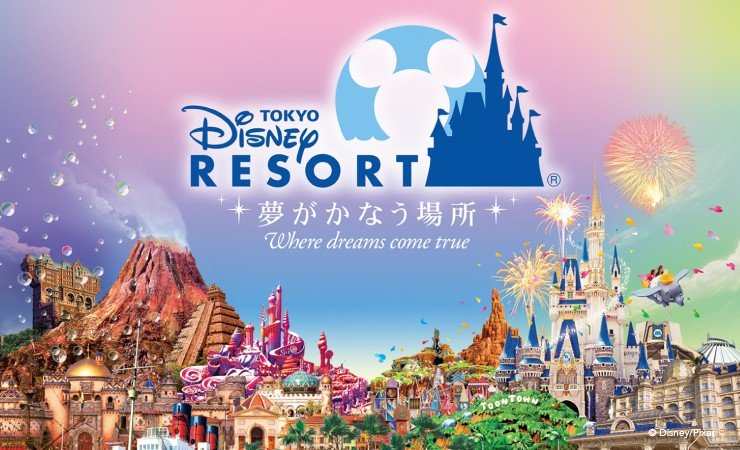 Tokyo DisneySea – Tokyo DisneySea is a 71.22 ha theme park at the Tokyo Disney Resort located in Urayasu, Chiba, Japan, near Tokyo. It opened on September 4, 2001.
Tokyo Disney Resort – Tokyo Disney Resort is a theme park complex founded on April 15, 1983 in Urayasu-shi, Chiba-ken, on the border with Tokyo, owned by the Walt Disney Company. It is a replica of the first park built in California.
Osaka Aquarium Kaiyukan – An indoor aquarium in the city of Osaka, metropolitan style, considered to be the largest in the world, with a total capacity of 11,000 tons of water.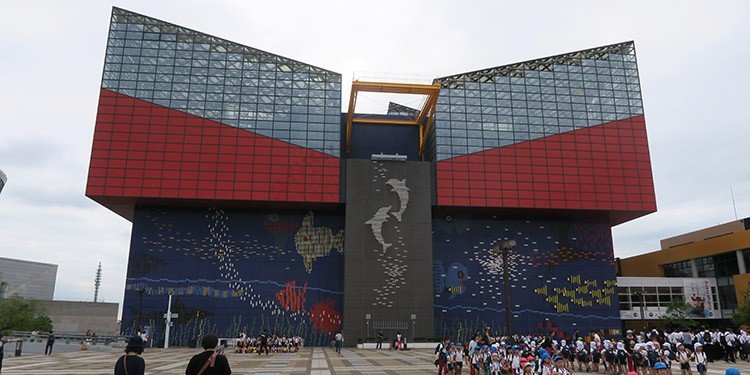 Toshimaen - It is an amusement park in Nerima, Tokyo, Japan, owned by the Seibu Group. It has a variety of rides, including three roller coasters, and a water park with 25 slides and six pools.
Hanayashiki – It is an amusement park in Asakusa, Taito, Tokyo that has operated since 1853. It is operated by Hanayashiki Co., Ltd., a subsidiary of Bandai Namco Holdings. It is claimed to be the oldest amusement park in Japan.
Museums and Historic Sites in Japan
Ghibli Museum – The Ghibli Museum is a museum in Tokyo, Japan dedicated to Studio Ghibli. A studio famous for making the best animated films in Japan.
Edo-Tokyo Museum – It is a museum located in Ryōgoku Kokugikan that tells the story of Tokyo during the Edo period. It was established in 1993. The main features of the permanent exhibitions are the life-size replica of the Nihonbashi, which was the bridge leading to Edo, Nakamuraza theater and models of cities and buildings from Edo, Meiji and Shōwa periods.

Hiroshima Peace Memorial Park – Hiroshima Peace Memorial Park is a memorial park located in central Hiroshima, Japan, dedicated to Hiroshima's legacy as the first city in the world to suffer a nuclear attack.
Tokyo National Museum – The Tokyo National Museum, the oldest and largest museum in Japan, was founded in 1872. It is located in Ueno Park in Taito-ku, Tokyo.
Hiroshima Peace Memorial – The Hiroshima Peace Memorial, called Genbaku Dome or Atomic Bomb Dome by the Japanese, is located in Hiroshima, Japan. The building was originally designed by Czech architect Jan Letzel.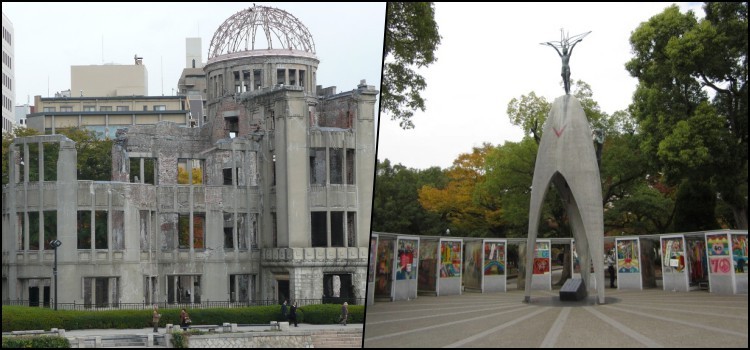 japan castles
Himeji Castle – Himeji Castle, also known as Hakurojō or Shirasagijō due to its gleaming white exterior, is a palatial complex of 82 wooden buildings located in Himeji City, Hyogo Prefecture, Japan.
Hikone Castle – Hikone Castle is the best-known historical heritage site in Hikone, Shiga Prefecture, Japan.
Osaka Castle – Ōsaka-jō is a castle located in Chūō-ku, the most central district of Osaka, Japan. Originally called Ozakajo, it is one of the most famous castles in the country.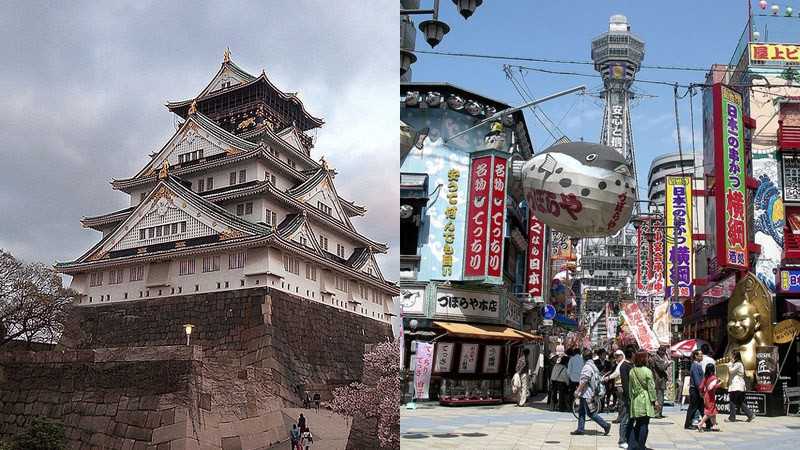 Nijo Castle – Nijō-jō or Nijō Castle is located in Kyoto, Japan. It was Tokugawa Ieyasu who had it built in 1603.
Kokyo - The Imperial Palace of Japan, also called Tokyo Imperial Palace, is the official residence of the Emperor of Japan. It is located in the Chiyoda district of central Tokyo, close to Tokyo Station.
Buddhist temples in Japan
Sensō-ji - is an ancient Buddhist temple located in Asakusa, Tokyo, Japan. It is the oldest temple in Tokyo, and one of the most significant.
Kiyomizu-dera – Kiyomizu-dera, officially Otowa-san Kiyomizu-dera is an independent Buddhist temple in eastern Kyoto. The temple is part of the Historic Monuments of Ancient Kyoto and a UNESCO World Heritage Site.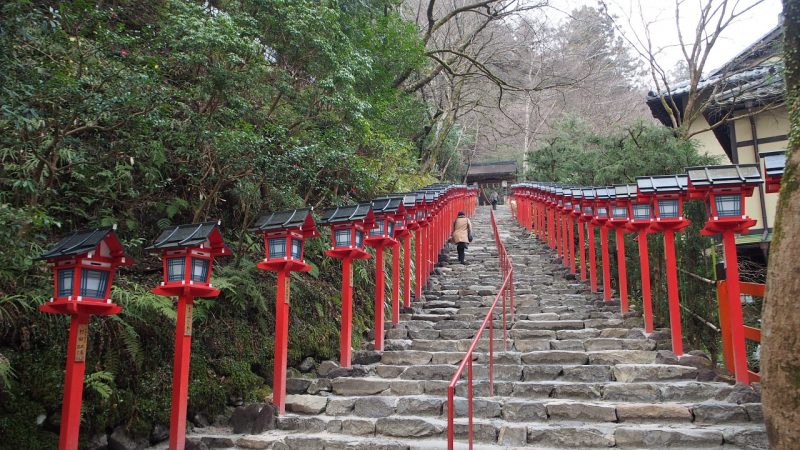 Todai-ji – Tōdai-ji, is a Buddhist complex in the city of Nara, Japan. The temple got its name because it is located to the east of the Heijō Palace.
Ginkaku-ji – Ginkaku-ji is located in the eastern region of Kyoto at the foot of Mount Tsukimachi, its work was started in the late 15th century by the grandson of the shogun Yoshimitsu. Yoshimasa Ashikaga who however died shortly before the work was completed.
Kinkaku-ji – Kinkaku-ji is the name given to the Rokuon-ji temple, located in Kyoto, Japan and surrounded by the Kyōko-chi. The entire pavilion, except for the ground floor, is covered in pure gold leaf and on the roof of the pavilion is a golden fenghuang.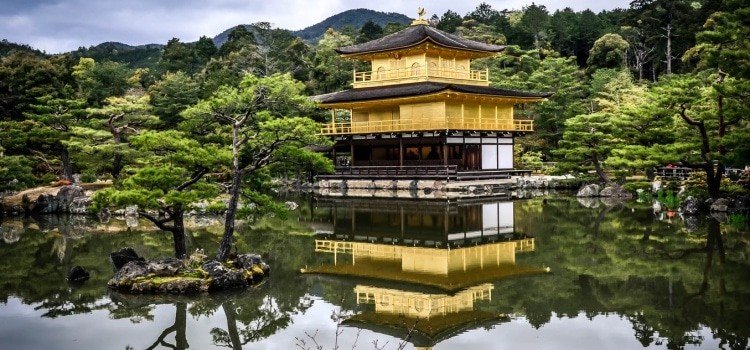 Horyu-ji – A Buddhist temple complex located in Ikaruga City, Nara Prefecture, Japan. Its full name is Hōryū Gakumonji, or Temple of the Flourishing Law.
Ryōan-ji – Ryōan-ji is a Zen temple located in northwest Kyoto, Japan. He belongs to the Myōshin-ji school of the Rinzai branch of Zen Buddhism.
Yakushi-ji – Yakushi-ji is one of the most famous and ancient Buddhist temples in Japan which was one of the Seven Great Temples located in Nara. The temple is home to the Hossō school of Japanese Buddhism.
Zenkō-ji - A Buddhist temple located in Nagano, The temple was built in the 7th century.
Japan Shinto Shrines
Yasukuni Shrine – Yasukuni Shrine is a controversial Shinto shrine in Tokyo, Japan. The shrine's original name is spelled as 靖國神社, but according to current joyo kanji character codes, the name is spelled as 靖国神社.
Meiji Shrine – Meiji Shrine, located in Shibuya, Tokyo, is the Shinto shrine that is dedicated to the deified spirits of Emperor Meiji and his wife, Empress Shōken.