Tokyo is a prefecture of Japan made up of 23 boroughs (or satellite cities) that form the Greater City of Tokyo, along with other cities and neighborhoods that surround the capital of Japan. In this article, we'll get to know each of the 23 neighborhoods and other sectors that make up Tokyo in detail.
The population that makes up the greater Tokyo exceeds the number of 8 million inhabitants, but the prefecture as a whole exceeds the number of 13 million inhabitants. Chiba and Kanagawa are the prefectures that surround the great capital of Tokyo.
Kanagawa circles the prefecture of Tokyo with the second largest population in the country, surpassing the number of 9 million inhabitants. Even because going from Tokyo to Yokohama doesn't even feel like you're leaving the city.
Some do not know, but Tokyo ceased to be a city in 1947. Today they consider Shinjuku the capital of the prefecture of Tokyo, but still in the heart of everyone there is the Great City of Tokyo which is the junction of these 23 districts.
The 23 Districts of Tokyo
Tokyo's 23 districts are called Tokubetsuku [特別区] and can be compared to cities. Both have their own administration, despite belonging to Tokyo. We can compare with the cities that circulate Brasilia, the capital of Brazil.
The population of these neighborhoods are equivalent to several cities, they have their own neighborhoods and sectors. In Japan people usually indicate the place or sector they live by the name of the station, so basically it is believed that there are more than 1000 sectors in Tokyo.
Below we will leave the names, population and square area of the 23 great neighborhoods of Tokyo that are also called nijuusanku [23区]. Throughout the article we will list several famous neighborhoods and sectors of Tokyo in great distinction.
Responsive Table: Scroll the table to the side with your finger >>
| | | | |
| --- | --- | --- | --- |
| Portuguese | Japanese | População | Área |
| adachi | 足立区 | 621848 | 53,25 |
| Arakawa | 荒川区 | 186275 | 10,20 |
| Bunkyō | 文京区 | 181065 | 11,31 |
| Chiyoda | 千代田区 | 37988 | 11,64 |
| chuo | 中央区 | 81996 | 10,15 |
| Edogawa | 江戸川区 | 637571 | 49,86 |
| Itabashi | 板橋区 | 525969 | 32,17 |
| katsushika | 葛飾区 | 426403 | 34,84 |
| kita | 北区 | 327086 | 20,59 |
| Kōtō | 江東区 | 398805 | 39,44 |
| Meguro | 目黒区 | 255833 | 14,70 |
| Minato | 港区 | 167098 | 20,34 |
| nakano | 中野区 | 313325 | 15,59 |
| nerima | 練馬区 | 674826 | 48,16 |
| Ōta | 大田区 | 661157 | 59,46 |
| setagaya | 世田谷区 | 829624 | 58,08 |
| Shibuya | 渋谷区 | 201524 | 15,11 |
| Shinagawa | 品川区 | 332536 | 22,72 |
| Shinjuku | 新宿区 | 297135 | 18,23 |
| Suginami | 杉並区 | 530307 | 34,02 |
| Sumida | 墨田区 | 221093 | 13,75 |
| toshima | 豊島区 | 252764 | 13,01 |
| taito | 台東区 | 162685 | 10,08 |
Shibuya
This is without a doubt the most famous district in Tokyo, here you will find the Hachiko statue, the busiest intersection in the world and several brand and price stores. The advantage is that it is close to Yoyogi Park and the Harajuku neighborhood. (The cover photo of the article is of the Shibuya crossing).
We recommend reading: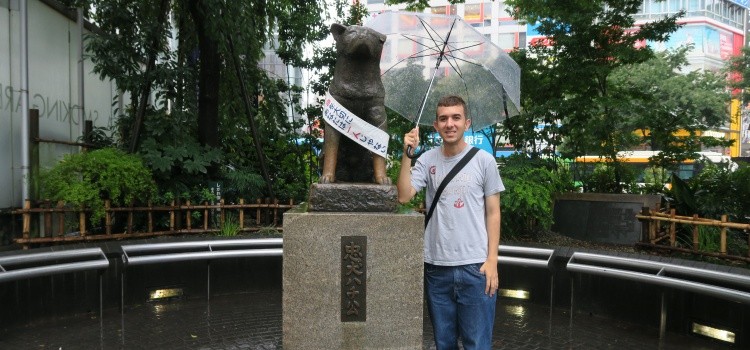 Shinjuku
Shinjuku is the largest neighborhood in Tokyo. Shinjuku is so big with several neighborhoods within it. Here you'll find Kabukichou, Tokyo's biggest nightlife district.
Read more: Kabukicho – The biggest red light district in Japan
The artigo is still half finished, but we recommend opening it to read the following later:
Ginza
Ginza is a large luxury shopping area with hundreds of iconic retail locations. Buying or Selling in Ginza means you have a lot of money. Even if you don't have money, this neighborhood is very interesting and in the surroundings you can find affordable things and small shops.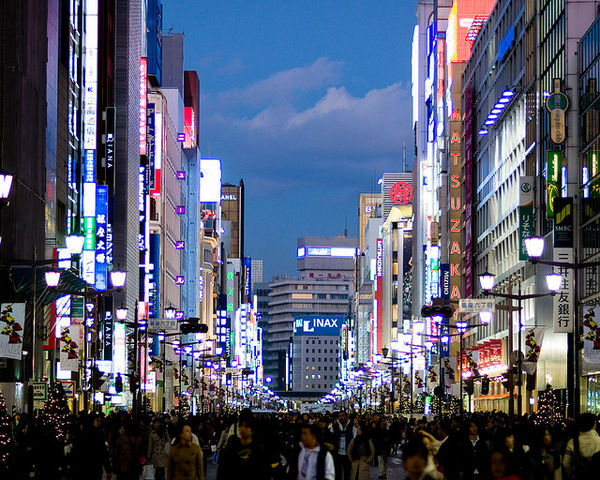 Omotesando
Omotesando is a shopping area and elegant restaurants. Its main street is a wooded avenue that is often compared to Champs-Élysées in Paris.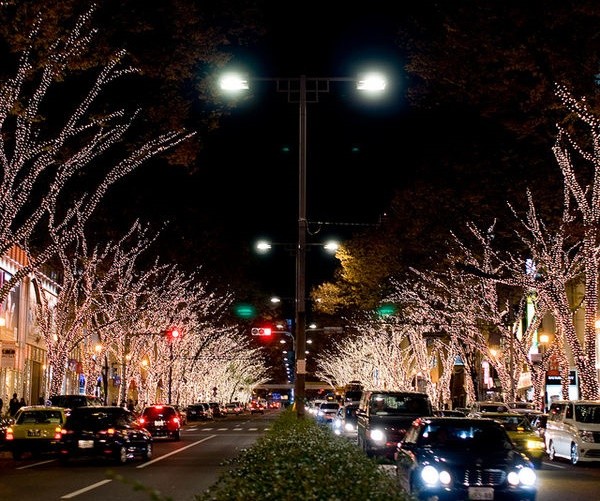 Odaiba
Odaiba is an artificial island in Tokyo Bay that cost the government trillions of yen in infrastructure spending over 200 years ago. Today it is a huge leisure and entertainment area that has a great view of Tokyo. Here you will find several malls, TV stations and highlights! Indispensable!
Read too: Odaiba – Tokyo's famous artificial island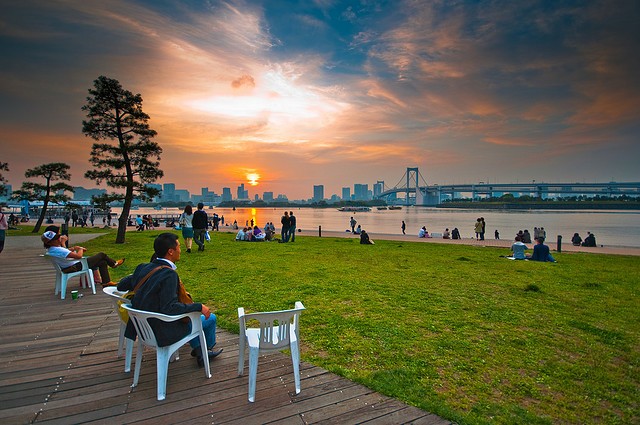 akihabara
Akihabara is the nerd and Otaku neighborhood in Tokyo. Considered the largest electronics district in the world. If you're going to build a robot and need parts, this is the place. It's also a great place to find Maid Cafes.
We also recommend reading: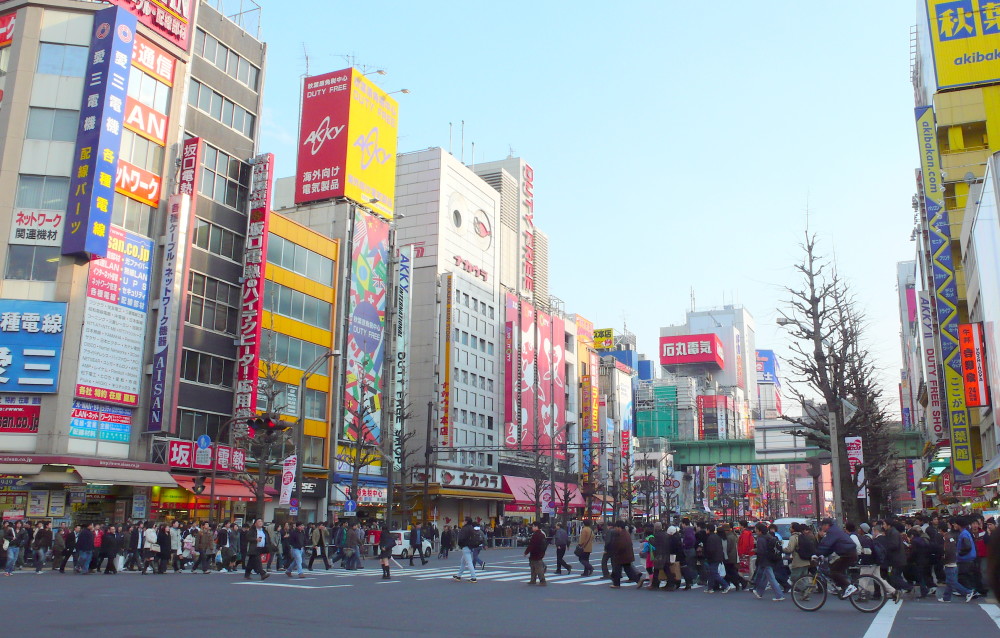 asakusa
Asakusa was once a huge district. It is now known as a traditional part of the city, full of temples, bates, hotels, shops, etc. The biggest highlight is Sensō-ji Temple.
harajuku
Harajuku is a trendy shopping area, here you can find clothes of all types and prices, as well as people with freedom of fashion with different clothes and styles such as lolitas and visual kei.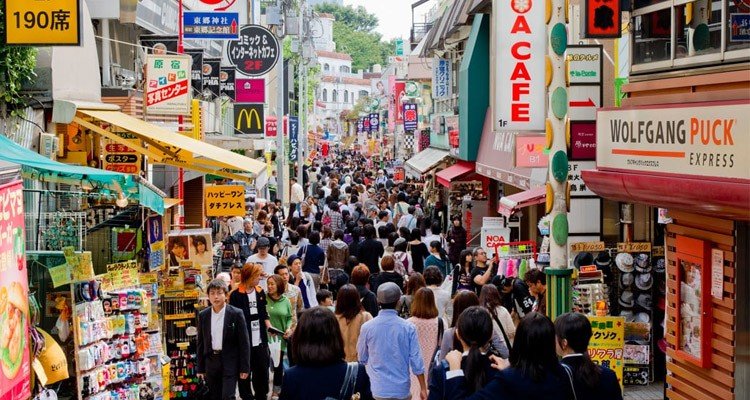 Shimbashi
Shimbashi is a business district, it is also known for its charming restaurants and nightlife. A paradise for employees.
Ikebukuro
This is Tokyo's second largest neighborhood, also known for geek shops and nightlife.
Shimokitazawa
Shimokitazawa is a charming old quarter full of cafes, restaurants, bars, shops and concert halls.
marunouchi
Marunouchi is the biggest business district in Japan, quite interesting during the week, a desert on the weekends.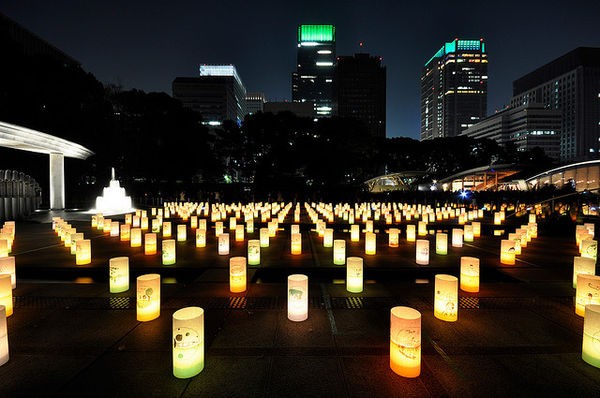 Gaienmae
Gaienmae is a trendy neighborhood that is full of modeling offices and agencies, fashion brands and photographers.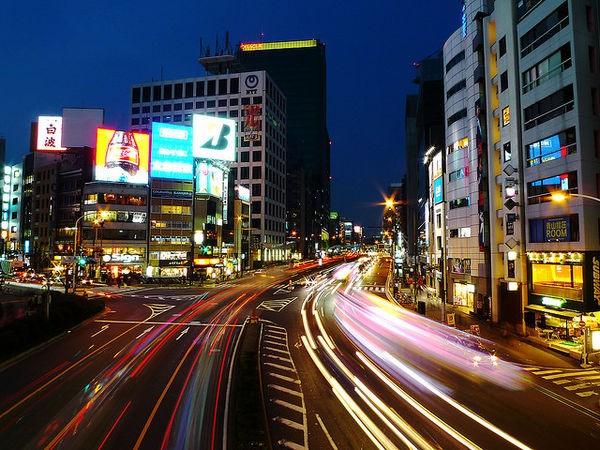 Ebisu
Ebisu is known for its international atmosphere and pleasant cafes and restaurants.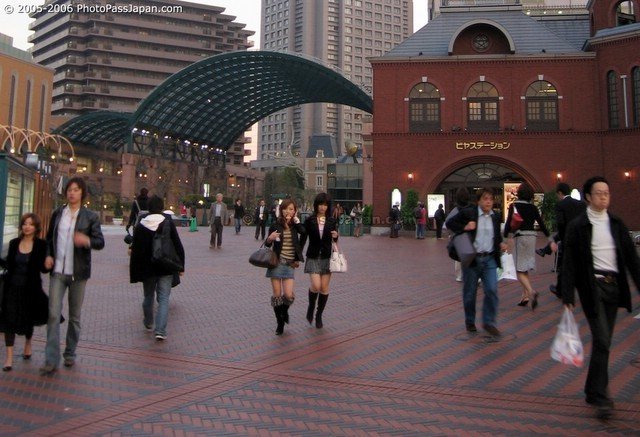 Yoyogi
Yoyogi is the largest park in Japan, a true contrast between nature and Tokyo's buildings.
Kichijoji
Kichijoji is the kind of neighborhood where housewives go shopping with their friends in the afternoon. It's also a college-ridden neighborhood with a vibrant nightlife.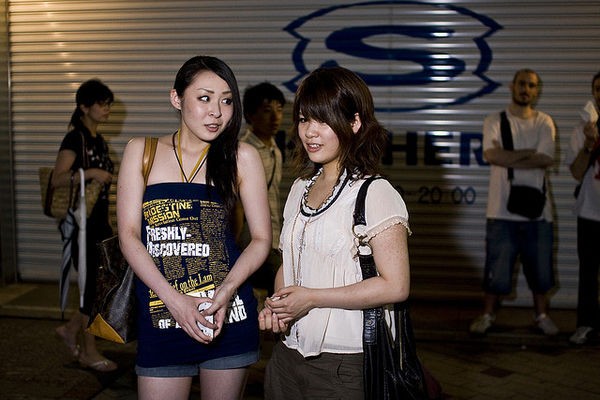 Ueno
Ueno is known for its large park, colorful markets and numerous cultural attractions. There are more than a dozen great attractions in the area, including Ueno Zoo and a number of art and history museums.
Koenji
A neighborhood full of old buildings that attract young entrepreneurs. Comprises of shops, cafes and bars.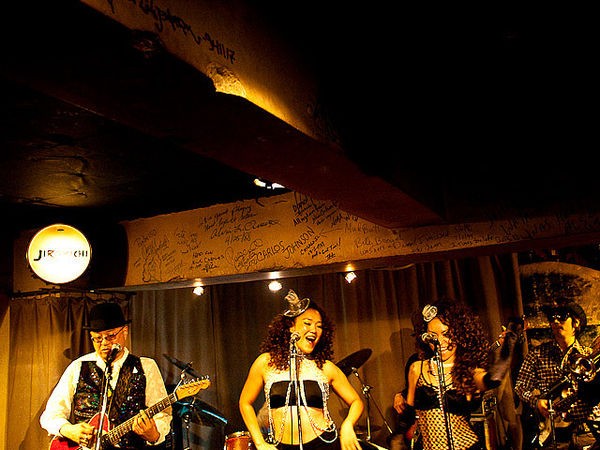 Yurakucho
Known for its tiny restaurants under the train tracks.
nakameguro
Nakameguro is best known for the sakura around the Meguro River. The high stone walls of the river resemble an urban canal.
Kasumigaseki
Kasumigaseki is a large neighborhood south of the Imperial Palace. It is home to the Japanese government. The main functions of the government of Japan are performed in Kasumigaseki including its ministries, departments and the patent office.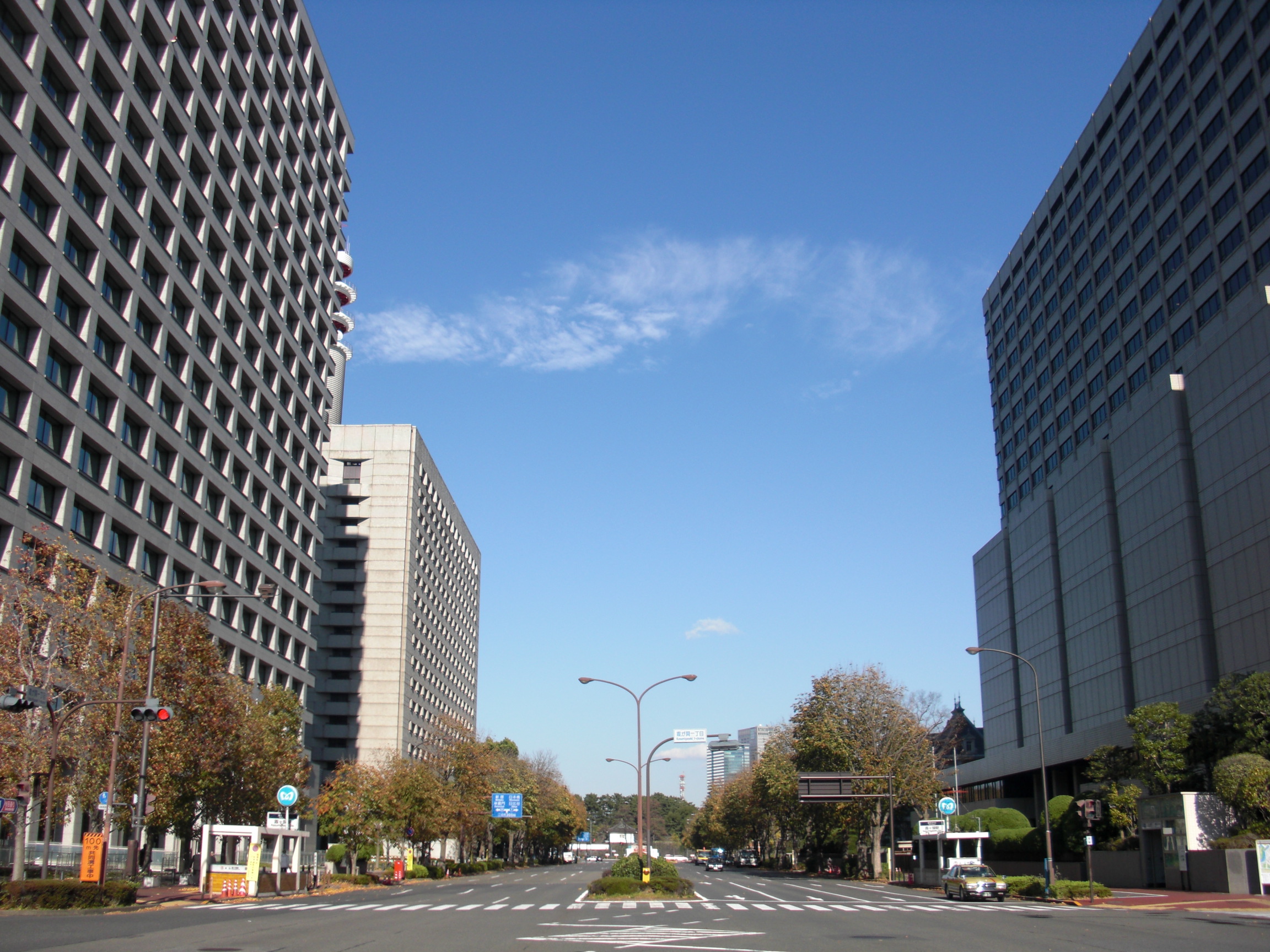 nagatacho
Nagatacho is a Federal Government district that is adjacent to Kasumigaseki. The two in the area are almost the same neighborhood.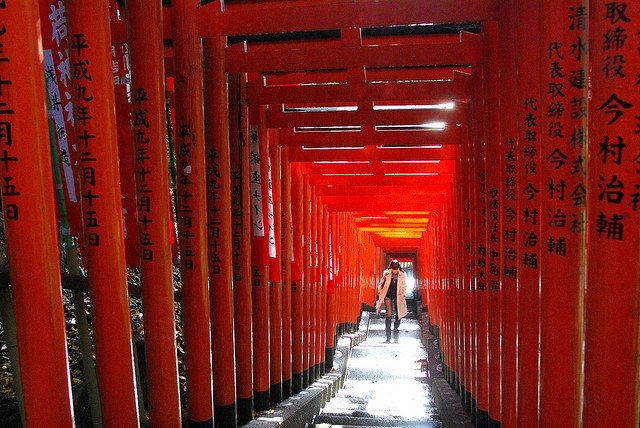 Shinagawa
Shinagawa is a business district that is a sea of black suits every morning. At night the neighborhood totally changes to a nightlife.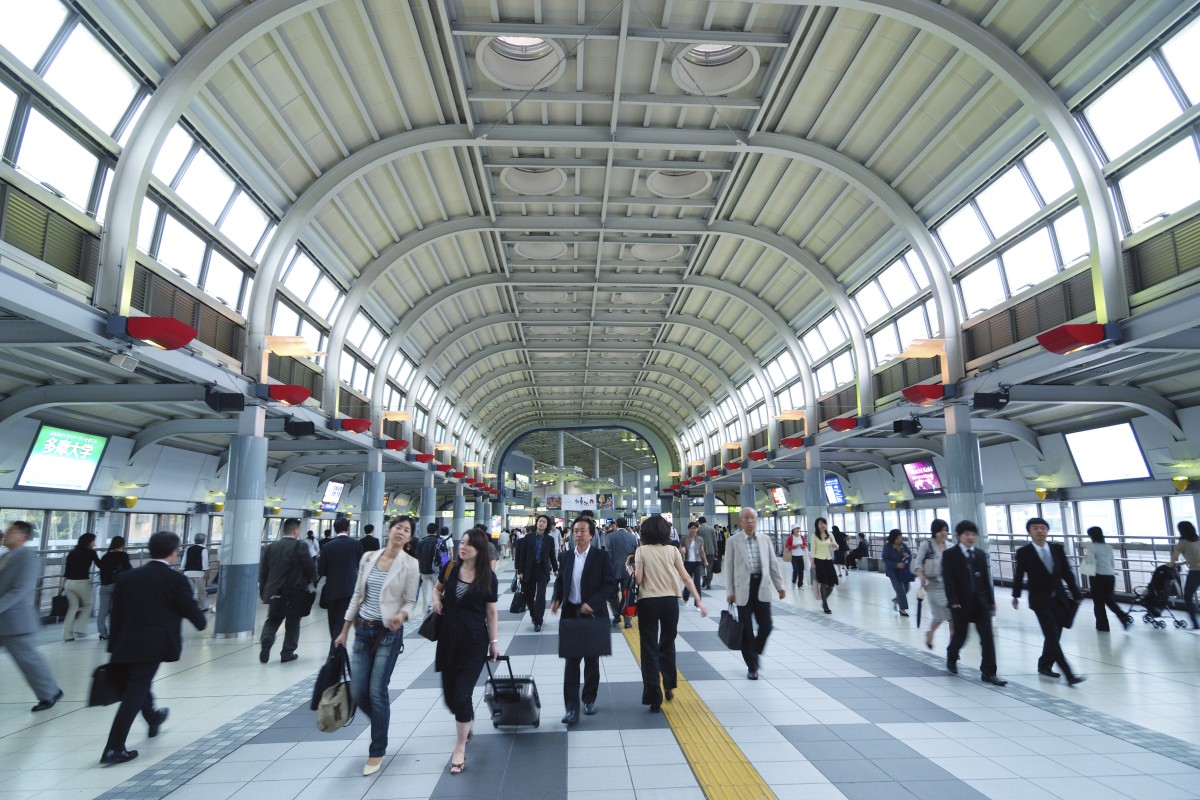 Akasaka-Mitsuke
Akasaka-Mitsuke is a business district, with a more cultural atmosphere, with an international atmosphere, full of attractions, bars, schools, restaurants.
Meguro
Just like Nakameguro, it is possible to find that river full of sakuras. however Meguro is a residential neighborhood with charming restaurants, cafes and bars.
Shiodome
Shiodome is one of the most expensive lands in the world next to Ginza. Shiodome is a mix of residential, commercial, cultural, business and park districts.
jimbocho
Jimbocho is a central neighborhood, surrounded by universities. It is the best place in Japan to buy books and snowboard.
Takebashi
Takebashi is a business district to the east of the Imperial Palace, which has museums and Palace Park. It's also a good starting point to explore the ruins of Edo Castle and its massive moat.
Sugamo
Sugamo is where there are many elderly people, where grandmothers and grandfathers do their shopping.
hibiya
Hibiya is an old neighborhood next to the Imperial Palace. It has a large park and is where the famous Hotel Imperial is located.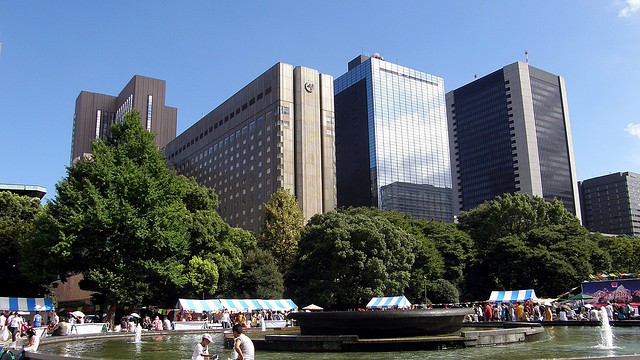 Jiyugaoka
Jiyugaoka is a desirable residential neighborhood for your Sunday afternoons.
kyobashi
Kyobashi is an upscale business district near Ginza in downtown Tokyo. Known for its bridge and river that disappeared in the second world war.
Toranomon
It's a big business district in Tokyo. Toranomon is also famous for its tall skyscrapers, the Toranomon Hills.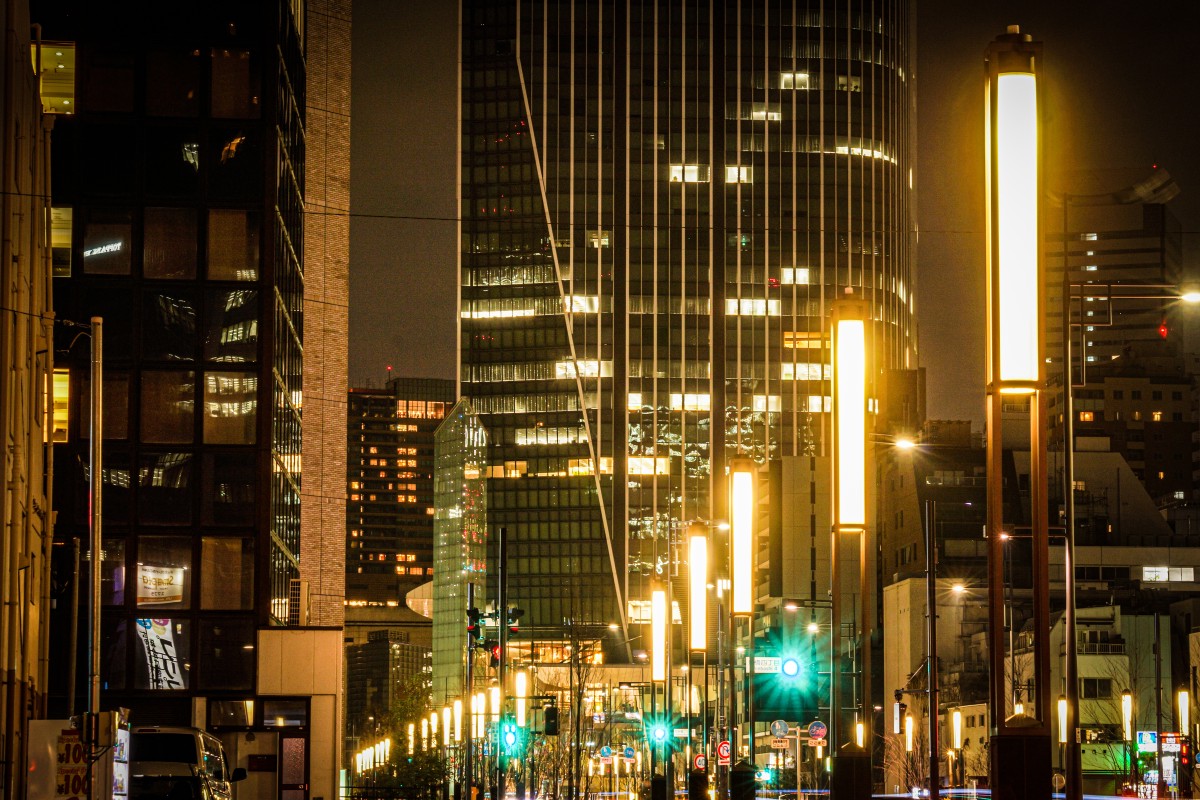 Aoyama Itchome
Aoyama Itchome is a business and fashion district in downtown Tokyo.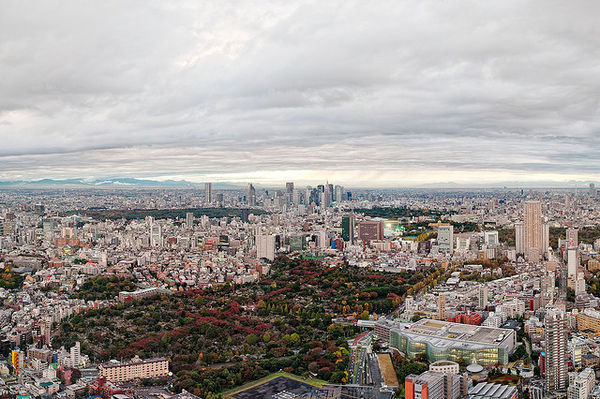 daikanyama
Daikanyama is a residential area that is home to a number of embassies.
Fukagawa
Fukagawa is a nice old neighborhood near the center of Tokyo beside the Sumida River.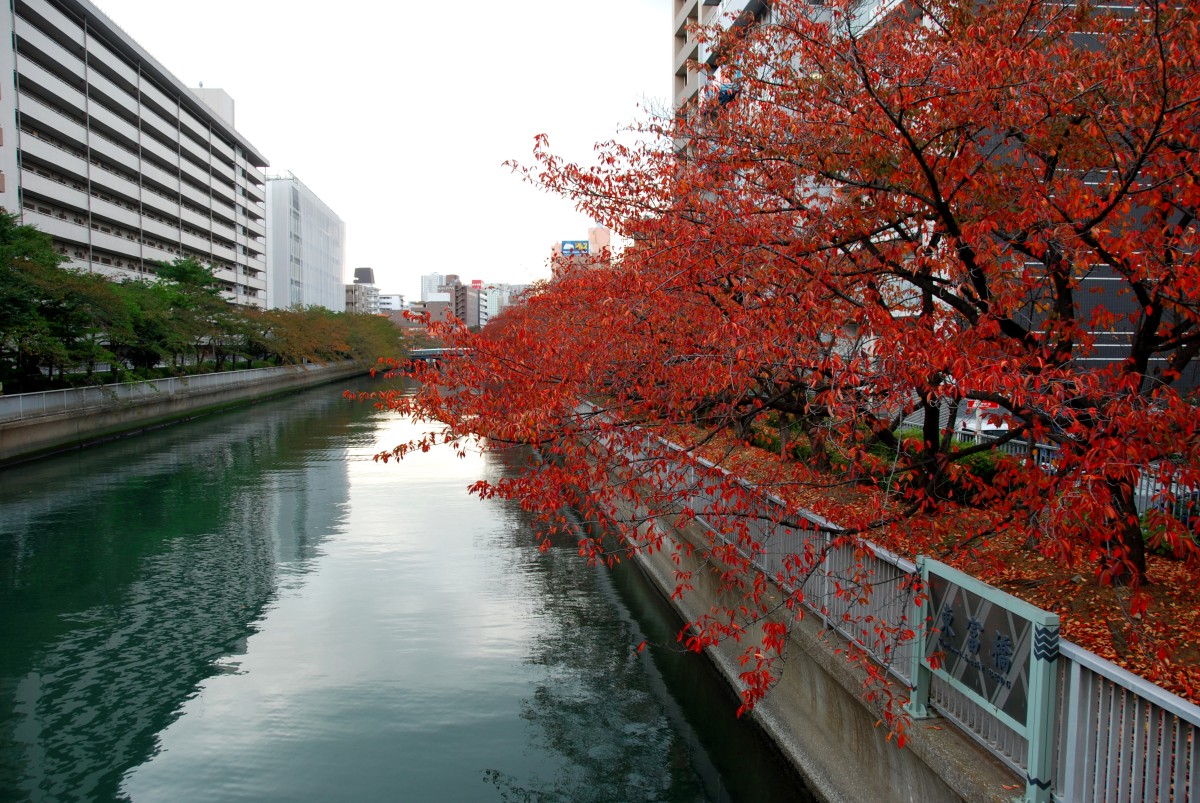 Denenchofu
Denenchofu was built from the ground up as an upscale residential neighborhood. It was founded in 1907 by Shibusawa Eiichi – one of the richest men in history. Today, it is still an upscale area known for its greenery and famous residents.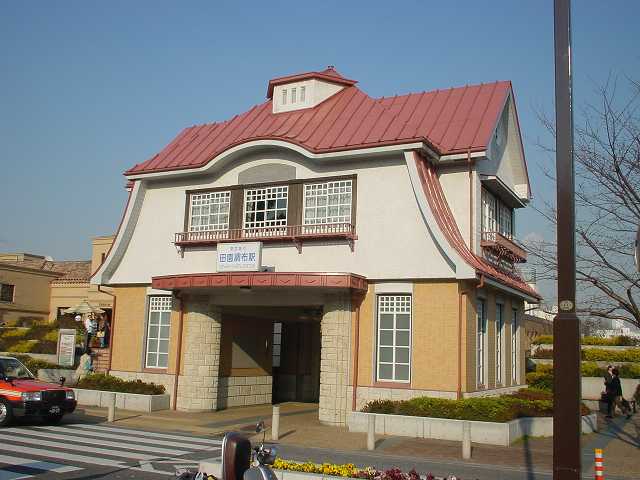 Hiroo
Hiroo is a surprisingly peaceful residential area nestled between two of Tokyo's wildest neighborhoods: Shibuya and Roppongi.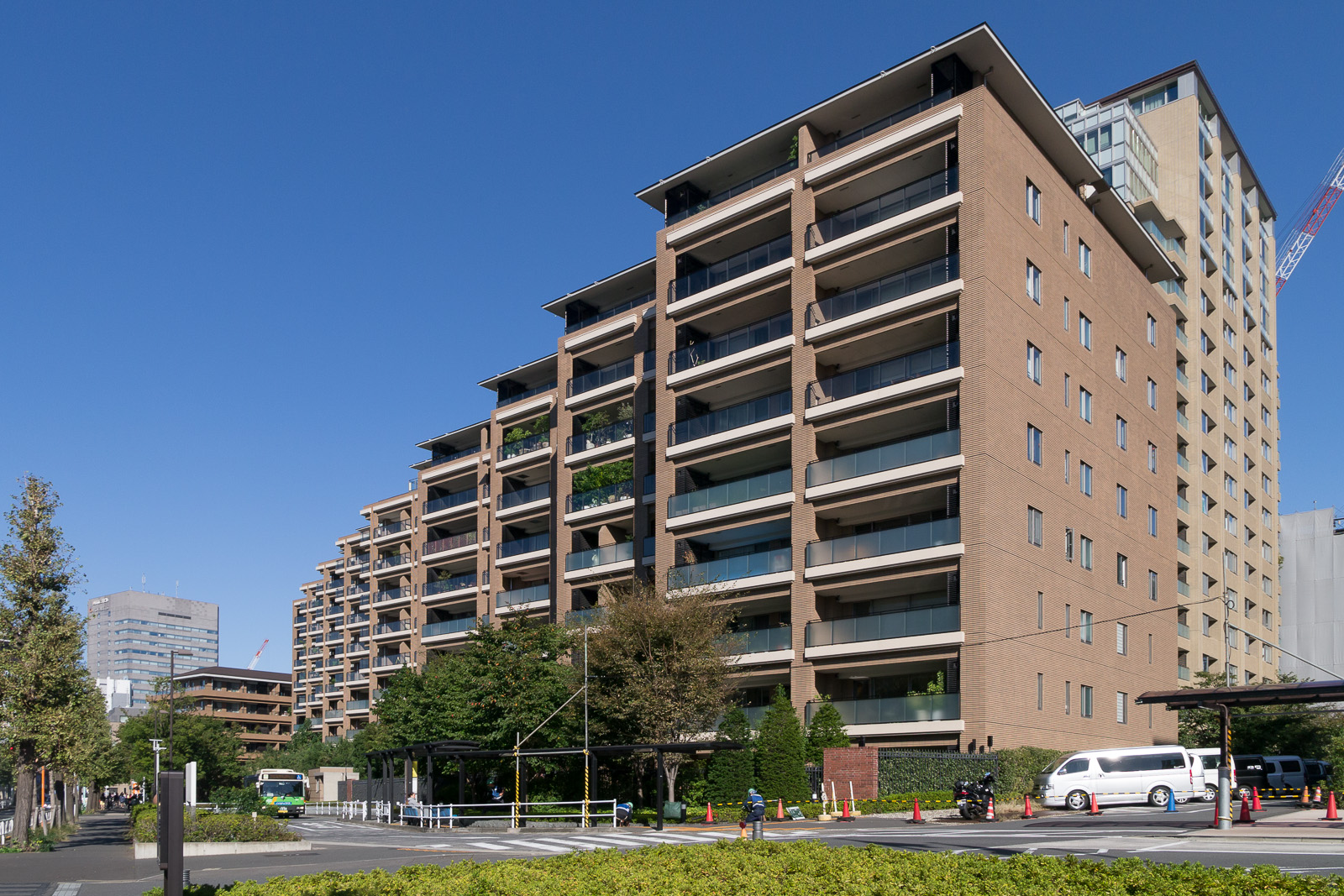 kagurazaka
Kagurazaka has been an affluent neighborhood since the Edo era. Today he is known for his French and Geisha culture.
Futako Tamagawa
Futako Tamagawa is home to celebrities, professional athletes, politicians and business leaders. And it is still a simple, beautiful and natural place, with a beautiful river.