Looking for kawaii coloring pages, that is, cute drawings in Japanese strokes? In this article we are going to do a deep research on the best kawaii coloring pages.
If you don't know what the word kawaii means, we recommend reading the following article on the site: Kawaii and its meaning. We also recommend reading about: Moe Moe Kyun.
There are tons of different kawaii coloring pages out there, it might even be pointless to make an article with kawaii coloring pages when there are thousands of them from different niches.
Let's try to separate the drawings I've selected into level categories. Some designs are simple, some are advanced, some are objects, some are animals, some are anime characters.
What are Kawaii Drawings?
Kawaii art is a style of drawing that takes its inspiration from Japanese culture. The word "kawaii" means "cute" in Japanese, and the designs reflect this aesthetic.
Kawaii designs often feature bright colors, childlike images, and simple shapes. This art style has become popular in recent years, and can be seen on a variety of products from clothing to stationery.
Cute designs are often used to add a sense of courtesy or playfulness to an otherwise ordinary product. For example, a shirt with a design might have a cartoon character, or it might be decorated with colorful patterns.
Kawaii designs can also be used to make an object more unique. For example, a cute-inspired phone case might have a bright, colorful design, or it might be shaped like a character from a popular anime.
Anything, be it food, animals, objects, knives, cookies, cooking foods, elements, faces, bags can have a kawaii look, aesthetic and color.
Kawaii can also be used to express emotions. For example, kawaii can be used to describe happiness, sadness, anger, or love.
The kawaii aesthetic isn't just limited to Japan. Kawaii has been adopted by many other cultures around the world.
Simple Kawaii Coloring Pages
Below we have some kawaii drawings for you to color, cute kittens, cute female characters, Japanese food and objects to color and the like.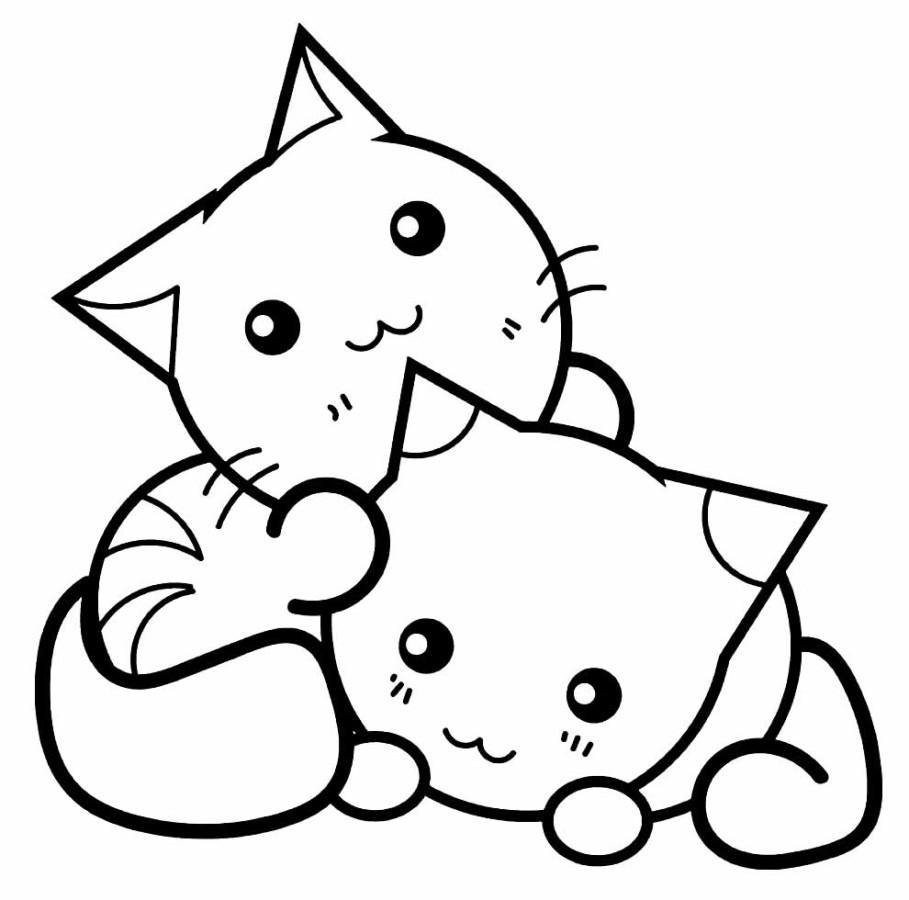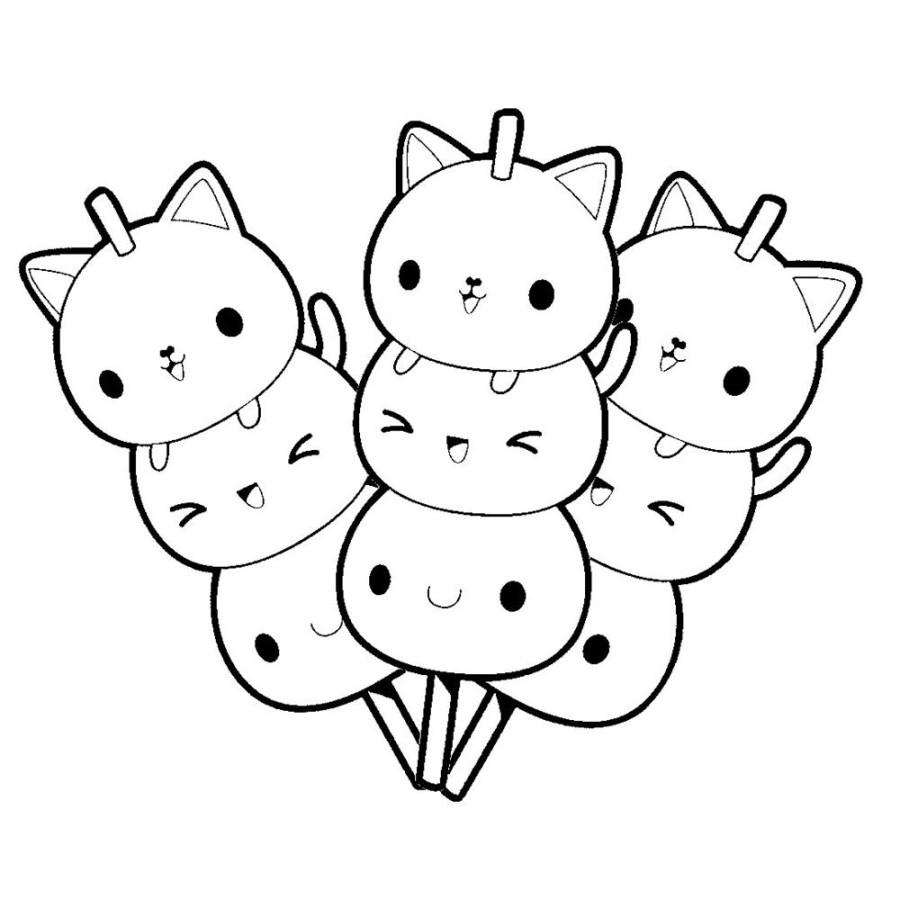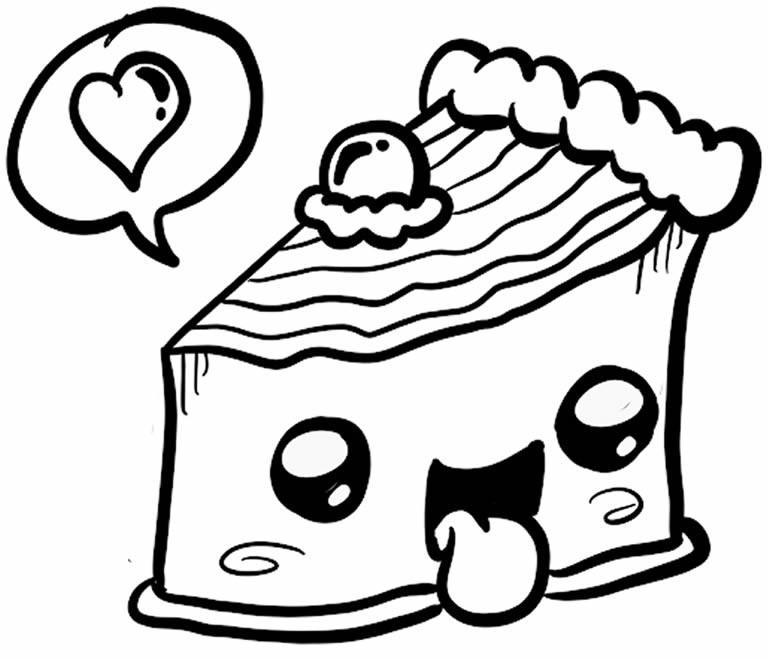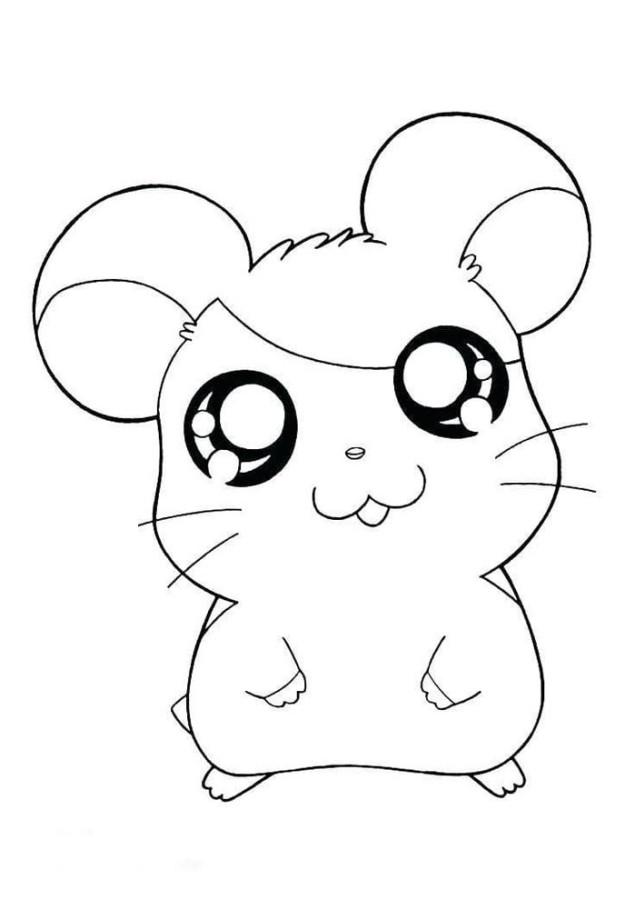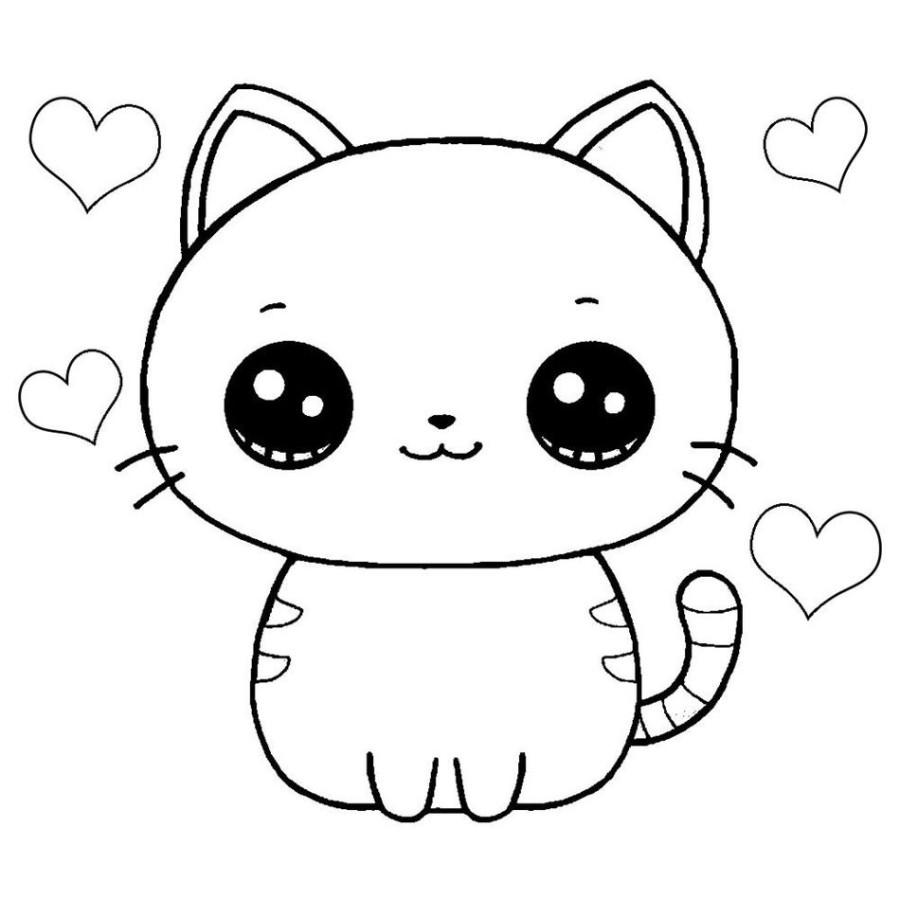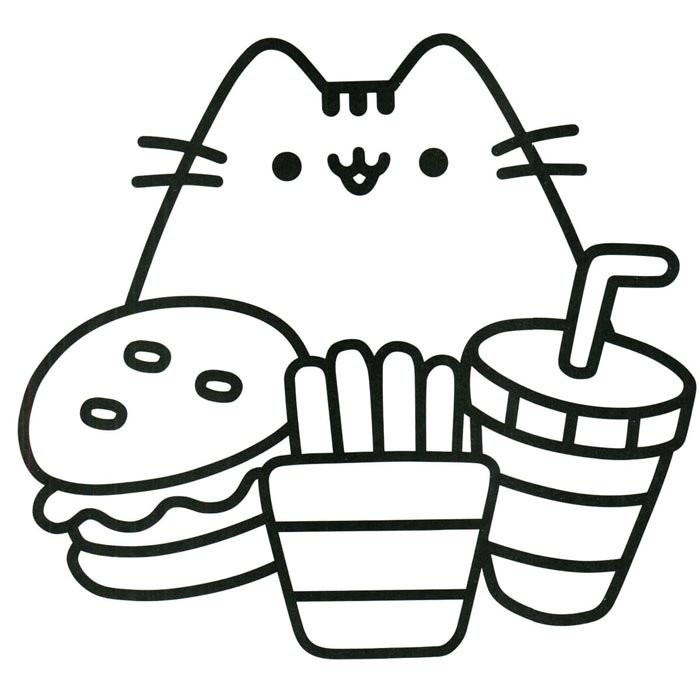 Kawaii Complex coloring pages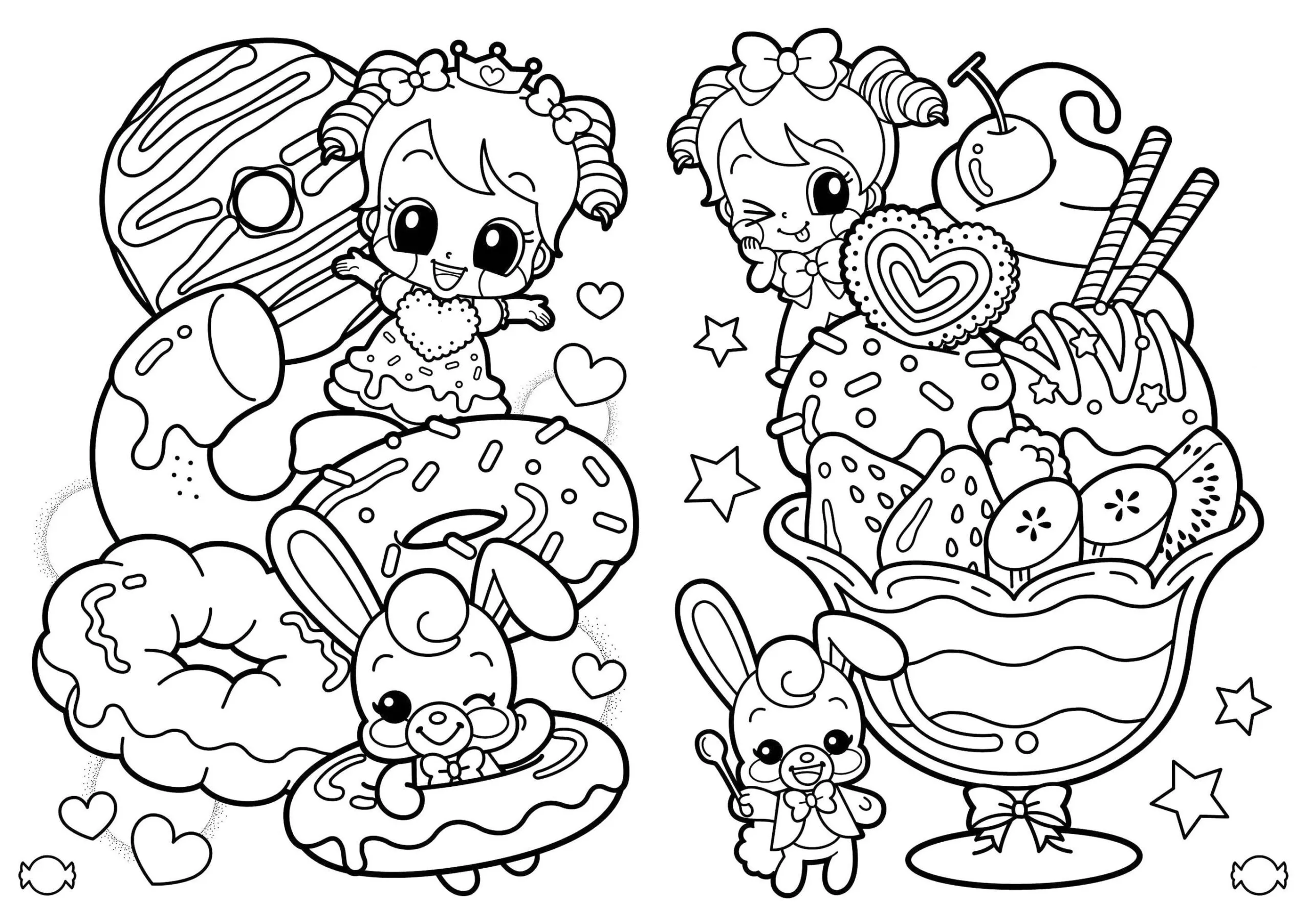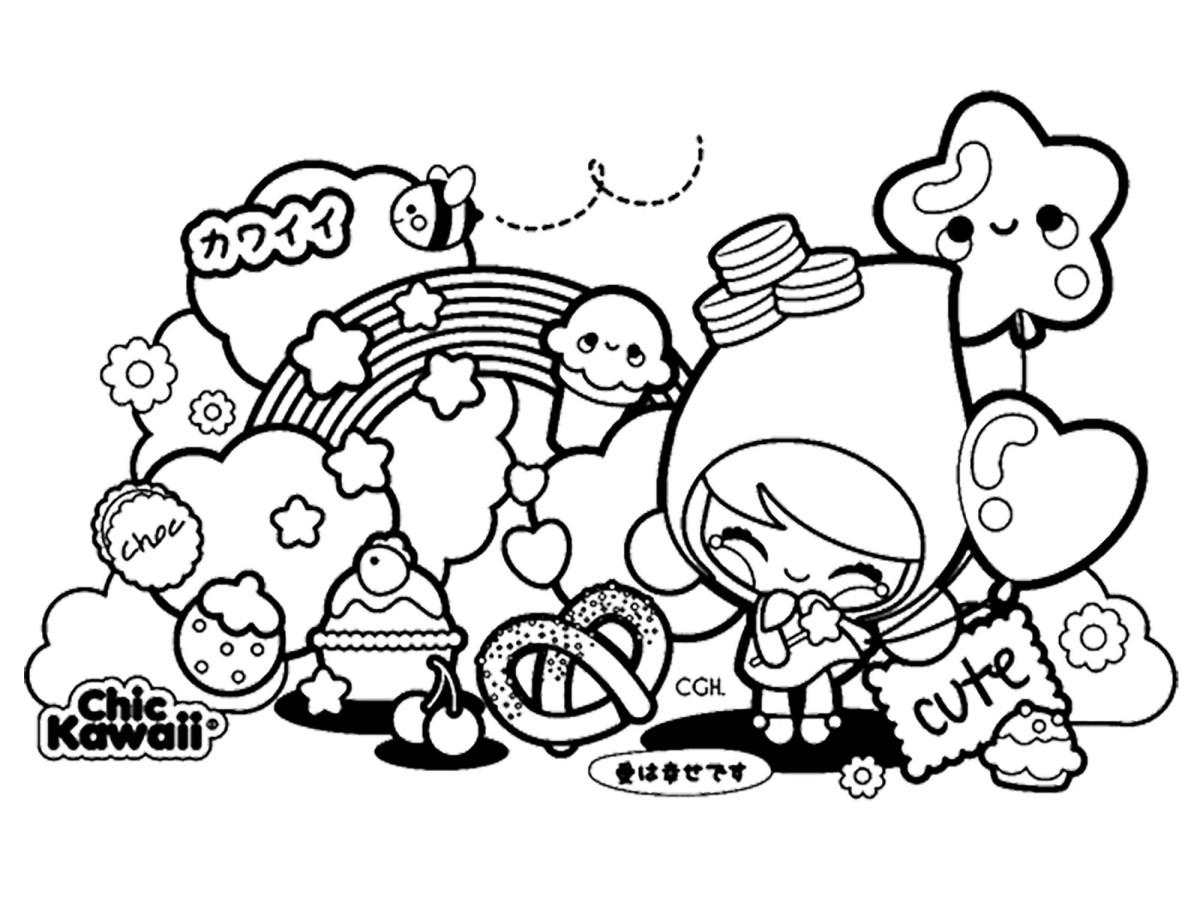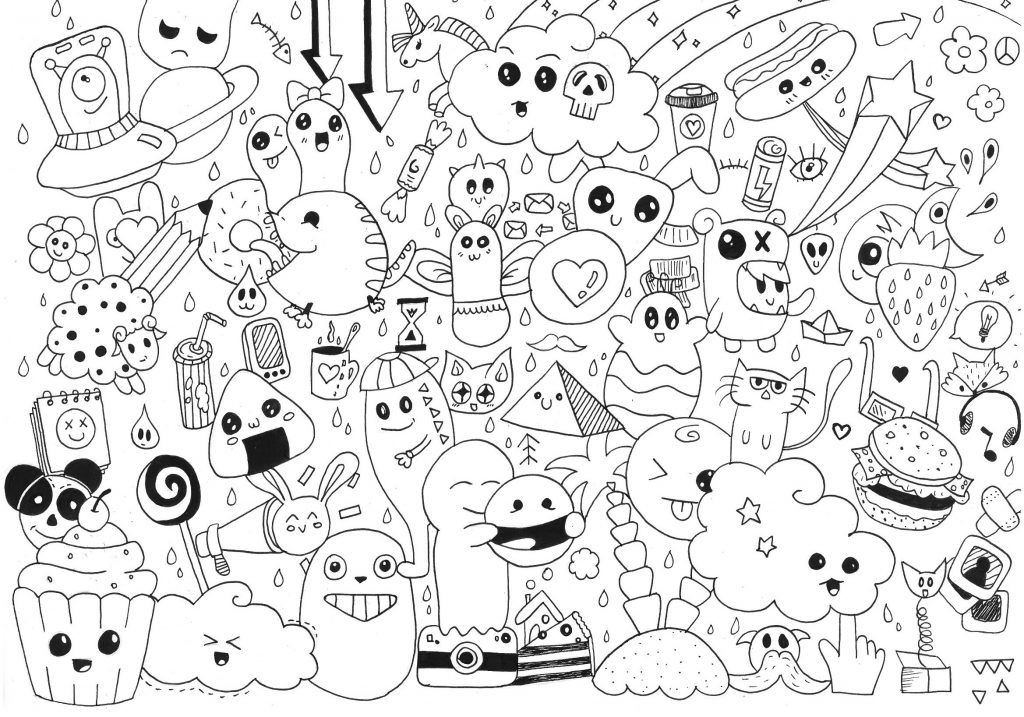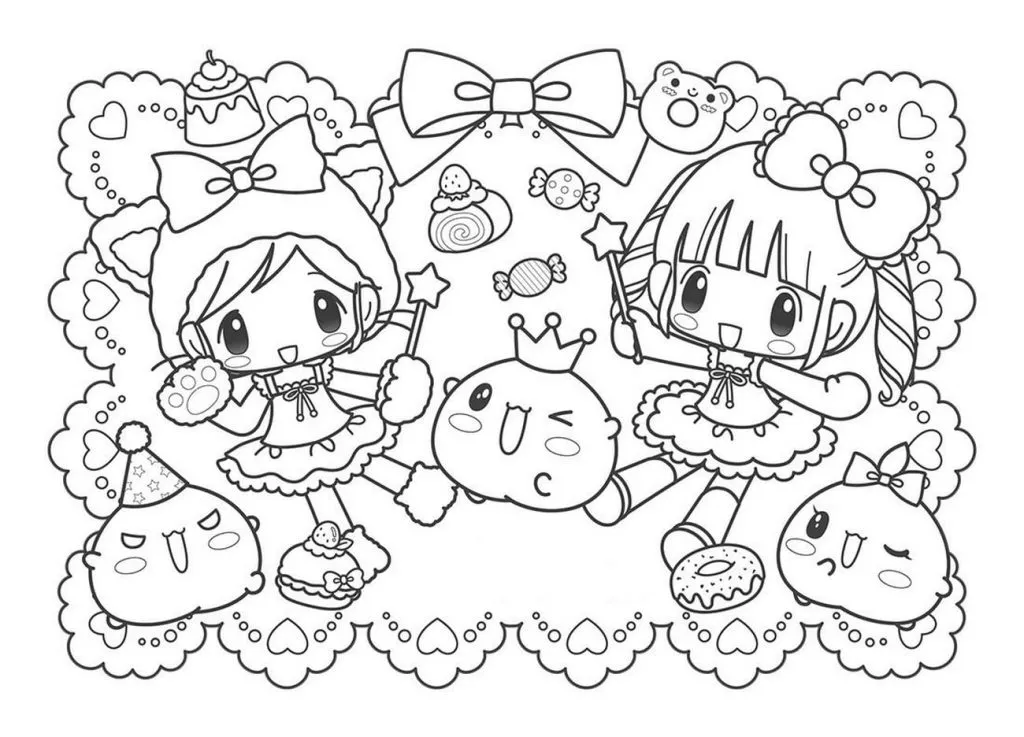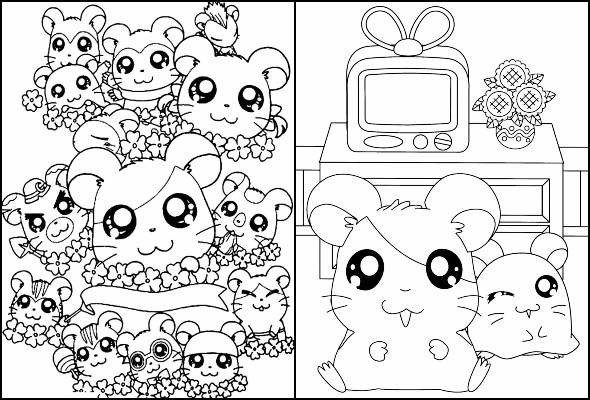 Benefits of Kawaii Drawings
Coloring kawaii drawings can bring many benefits, I made a list of them:
It can make you happy!
It can help you relax.
It can help you express yourself.
It can help you connect with others.
It can help you stand out from the crowd.
It helps to be more confident.
It helps you to have more fun.
It can help you learn more about Japanese culture.
It can help you to be more organized.
It helps to be more productive.
It can help you to be healthier.
It can help you save money.
It helps to be more eco-friendly.
It helps to be more creative.
It helps you to make new friends.
It can help you feel more connected to your community.
It helps you find your own style.
It can help you to express your individuality.
It helps to be yourself.
It helps you to love yourself.
It helps to appreciate the little things in life.
It helps you live in the present moment.
It helps to slow down and enjoy life.
It can help you find beauty in everyday life.
It can help you to be more positive.
It helps you to see the world in a different light.