If you are passionate about Japanese culture, you must have already had the curiosity to know what animation schools are like! Having a career in animation is very lucrative as it is one of the highest paying professions in the world. If you're interested in this area, you probably love illustrations, you're creative, and you're good at it.
Animation schools don't just exist in Japan in other countries like Canada, USA and others you can also find. The advantage of the course in Japan is that it is more complete. There are other courses within that integrate the animation school, quality education and easy access to animation universities in japan.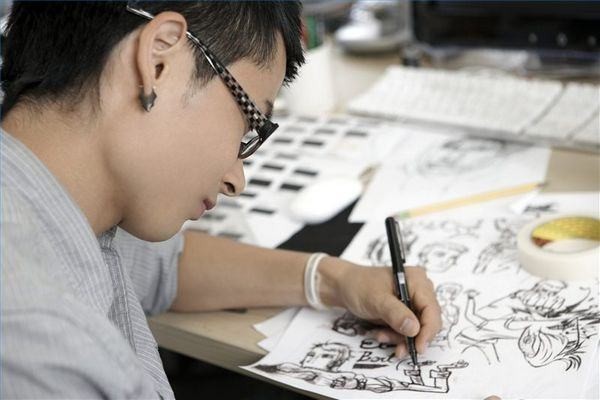 The beginning of animation in Japan
According to the Cultura Japonesa website, in the year 1910 the Japanese began to know animations through cinemas. They were all foreign, mostly American, silent short animations. Many were produced in what is now known as New York's pioneering animation hub. After Japanese designers started making their own animations, but without any incentive.
Seitarõ Kitayama, was one of the first to embark on this area, in 1913 he began to study ink paper and from there he managed to produce short films based on Japanese children's fables, such as "Saru Kani Kassen" ("The Fight Between the Crab and the Monkey"), which was only produced 4 years after his studies of ink. "Momotaro" ("The Peach-Boy") was also one of his productions and released in 1918, this was the first Japanese cartoon shown abroad (in France).
Junichi Kouchi was another designer and director who in 1917 produced "Hanahekonai Shinken" ("The New Sword of Hanahekonai"). In 1920, this designer and director distinguished himself by experimenting with shades of gray. For us today this may not seem so revolutionary, but for animations at the time it was considered an overproduction because it meant more spending on India ink.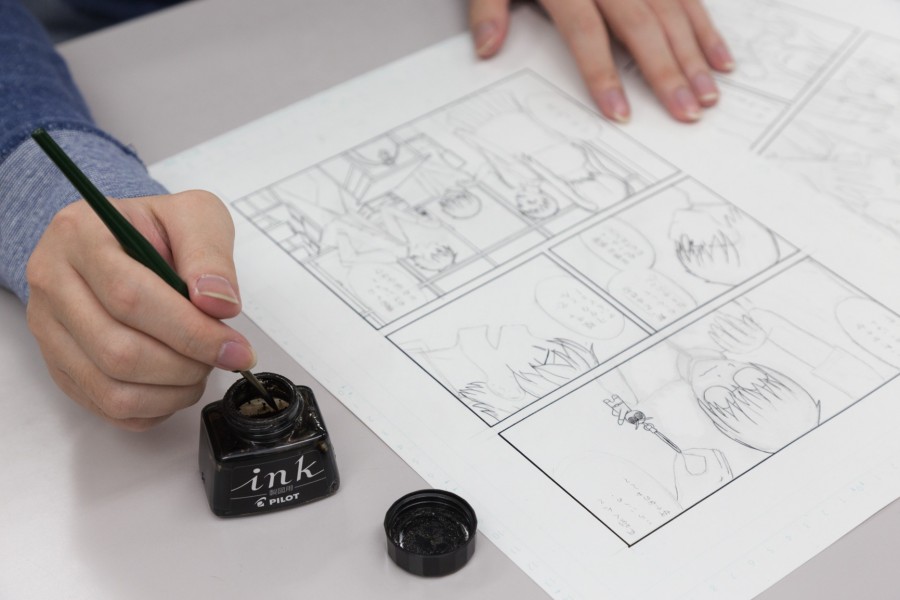 Despite suffering from limited freedom of expression, Japanese animation from the military period gained in technical evolution, because of the money received in productions by the government.
The first technical advances began in 1929 when the Yokohama Cinema Shokai company acquired an automatic motor camera that did not need a crank to move it. The first film to be shot was Kaeru wa kaeru (A frog is a frog).
Kenzo Masaoka was the first to use celluloid (a plastic substance or plastic that is quite malleable under the effect of heat) for film animation. Masaoka studied drawing at an art school, his first film was in 1930 with Nansensu monogatari Sarugashima (The absurd story of the island of the monkeys).
During the second world war they still had some animations made, many mainly the foreign ones were turned to the war. In the post-war period with in August 1945, Shin Nihon Dogasha, dedicated to the production of cartoon films, with Sanae Yamamoto and Kenzo Masaoka as main figures. Centered in Tokyo, it gathered up to 100 people to dedicate themselves to the world of animation, but the lack of work meant that they no longer had the company.
In 1958, the largest animation film production company in Japan, Toei, presided over by Hiroshi Okawa, emerged. During this period, there was a greater concern to make Japanese productions closer to foreign ones in terms of quality, because until then their facilities were very poor.
Television began to broadcast animations in 1953 for children, but they were produced in the United States. The robot Tetsuwan Atomu (popularly known as Astro Boy) created by Osamu Tezuka was meant to be produced periodically for a magazine, but in early 1963 it became a series. This animation was well accepted by children and reached a third of the audience.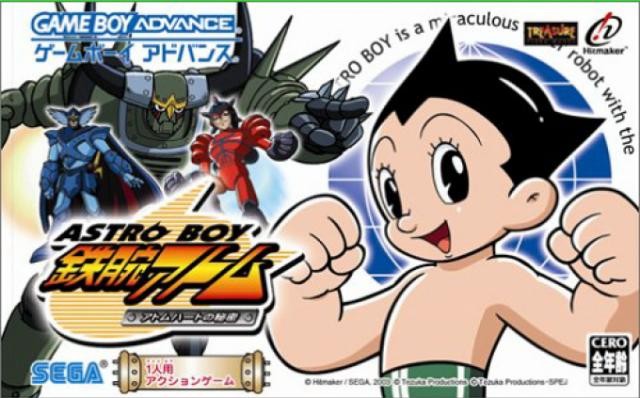 Best animation schools in Japan
There weren't specifically animation schools before, whoever wanted to do well in this area would go to a college in the arts area, which gave guidance on how to work with it. Currently there are schools dedicated only to animations. Which helps a lot in terms of better preparation as the market is now modern and competitive.
Animation is the name given to any and all forms of animated media. Anime means animation, but that's just an animation style. In animation schools, graphic art, characterization, cinematography and other forms of imaginative and individualistic techniques are taught that contribute to a good creation.
Let's see the top 15 list written by world scholarship forum. In these schools the artist has a complete education and has the chance to become a great director and producer of animations. As it is a profession with great gains, surely those who have the gift of drawing want to venture into this creative world.
Tokyo Designer School
College of International Design
Amusement Media School
Toei Animation Institute
Tokyo Animation School
Manga Institute in Japan
Kyoto Seika University
Aoba-Japan International School
Tokyo seiyu senmon anime school
School of Multimedia Art
Yoyogi Animation School
Sapporo Anime College
Kodansha Cultural Center
Osaka Animation School
Fukuoka College of Design
Tokyo Designer School
As the name suggests, the Tokyo School of Design is located in the capital of Japan, and it is among the best animation schools in the world. This college teaches all types of design so that the student can leave even more qualified and know how to do all kinds of arts. The unit has 11 design-oriented departments.
The courses this college has are: Animation, Game Creator, Character Design, Computer Graphics, Manga and Comics, Illustration.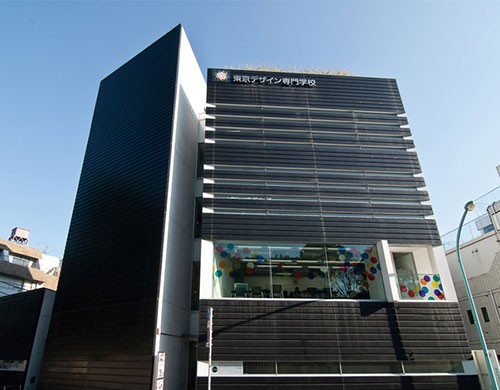 College of International Design
This institution is in the city of Kouchi-shi, this school is also among the best in the world in terms of quality and standardization of animation courses. This institution is focused on manga and has the option of studying face-to-face and at a distance. The courses offered are Graphic design, Interior design, architecture, manga/comics.
Amusement Media School
The Sougou Gakuin Entertainment Media School is located in Tokyo, founded in 1993. The school contributes to the training of professionals in the multimedia area of entertainment, mangaka, writers, animators, computer and graphic designers and even voice actors. It is an arts school that has a range of possibilities for those interested in working with animated media.
The school is part of the AMG Entertainment Group and offers courses in Voice Acting, Game Creation, Animation Creator, Multimedia Creator, Soap Operas, Animator, Manga and Comics.
Toei Animation Institute
The Toei Animation Institute in Tokyo is considered one of the best animation schools in Japan and is a pioneer of Japanese animation. The institute is owned by the Toei company and the company has produced several series including Sally the Witch, Gegege no Kitaro, Mazinger Z, Galaxy Express 999, Dr. Slump, Dragon Ball, Saint Seiya, Sailor Moon, Slam Dunk, Digimon, One Peacea and the Precure series.
The courses offered by the institution are: Animation, Planning, Producer, Director, Digital Animation Artist, Writer, Background Artist.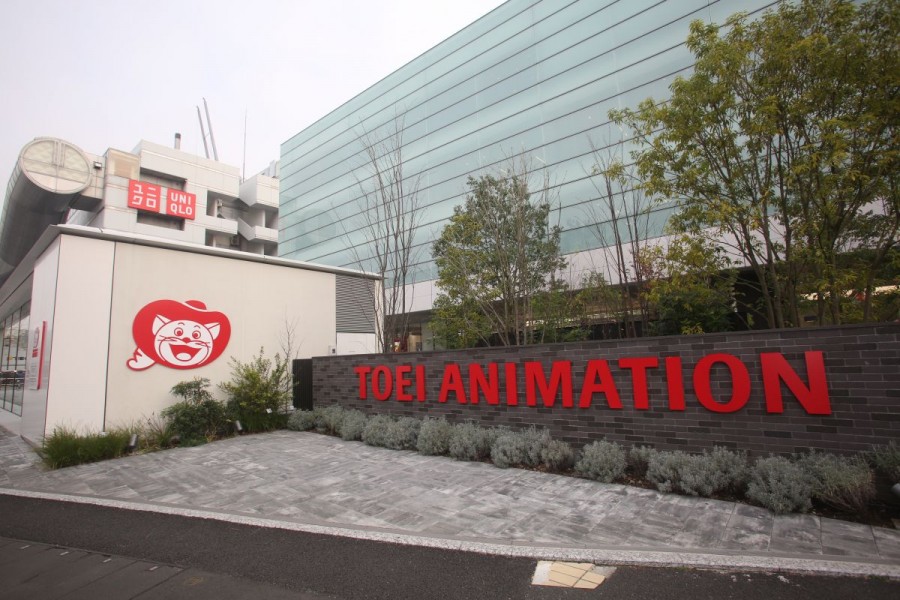 Tokyo Animation School
Tokyo Animation School is a great opportunity for those who want to be animators, announcers and cartoonists. This animation school has more than 850 hours of workload per year of course. To attend, you must have completed high school. The school has 5 departments, including animation and illustration.
The school offers scholarships for national and international students. the Qualifying Scholarship for International Students. The courses offered are: CG games, Game Creator, Illustration, Animation Character Design, Soap Operas, Junior Soap Operas, Manga/Comics, Airbrush and Writer Illustration.
Manga Institute in Japan
Japan Manga Institute is from Tokyo, it is an institution that has 7 faculties with more than 35 departments of studies. To study at the Japan Manga Institute costs an average of 450,000 to 1,500,000 yen. The courses offered are Animation and Manga/Comics.
Kyoto Seika University
Kyoto Seika University was founded in 1968 and licensed as a university in the year 1979. The school is geared towards manga artists in training. Seika corresponds to five faculties: Art, Design, Manga, Popular Culture and Humanities and associated Graduate Schools. More than 3,000 students enroll annually in this animation school. Tuition fees for undergraduate students are 1.75 million yen.
The institution offers courses and programs leading to officially recognized higher education degrees, such as bachelor's, master's and doctoral degrees in various fields of study. Courses Offered: Voice Acting, Game Maker, CGI Animation Maker, Multimedia Maker, Soap Operas, Animator, Manga and Comics.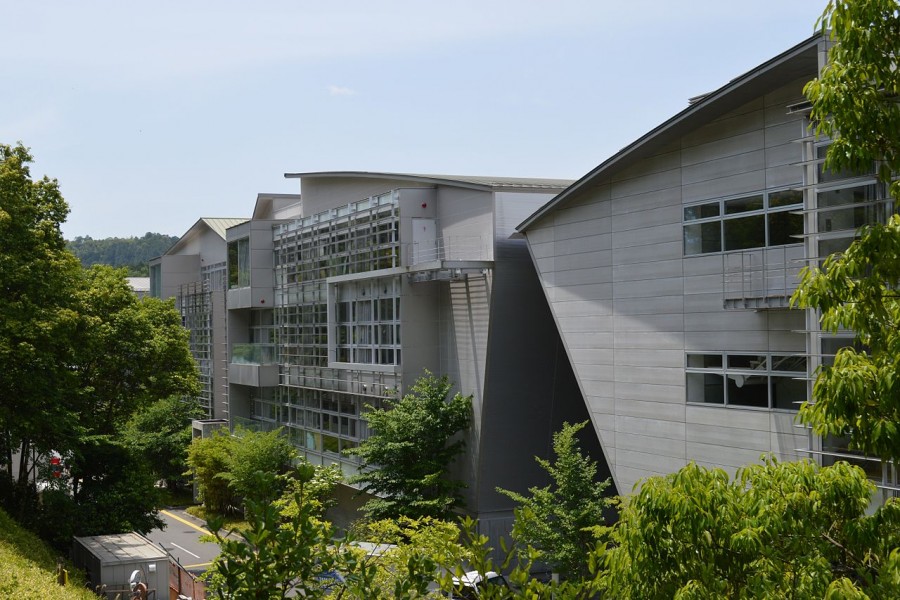 Aoba-Japan International School
At Aoba Japan International School it is quite common to welcome international students. To study at such an institution costs an average of 2,773,500 yen. The school aims to develop future global leaders, entrepreneurs and innovators, effective communicators, wise risk takers and effective problem solvers. The courses offered by the school are Voice Acting, Game Creator and CGI Animation Creator.
Tokyo seiyu senmon anime school
The Tokyo seiyu senmon anime school or Tokyo Media Academy. This school offers animation courses for voice actors lasting up to 2 years. The school receives 155 students per year.
The courses offered are vocalization, pronunciation, breathing techniques and attunement. Voice acting: performance, character Expression: emotionally rich and dynamic expression, Game Creator, CGI Animation Creator, Multimedia Creator, Soap Operas, Animator, Manga and Comics.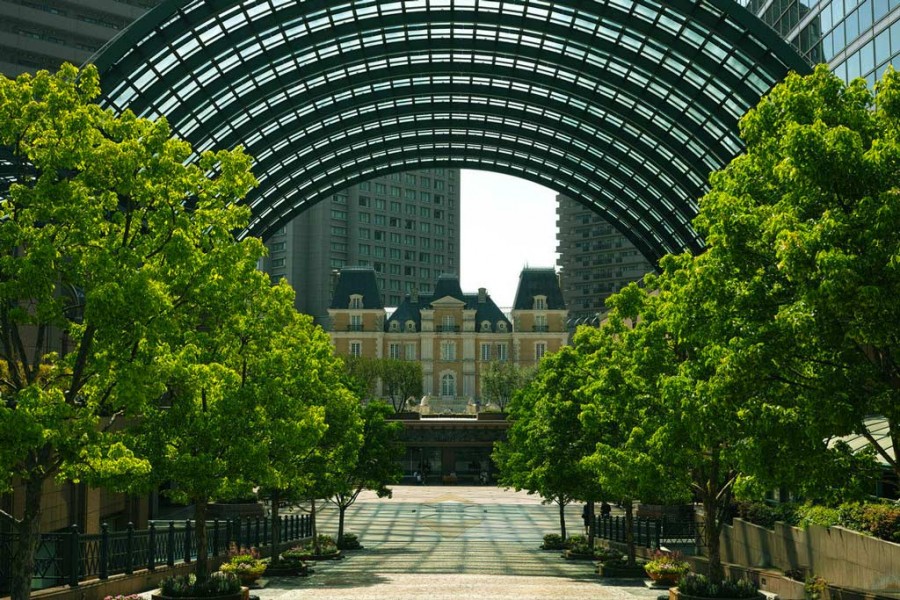 School of Multimedia Art
Sougou Gakuin Entertainment Media School was founded as a company in 1993 in Shibuya, Tokyo, Japan. This animation school offers course systems in various areas of entertainment, such as game creators, mangaka, writers and essayists, animators, computer and graphics designers, but also voice actors.
The school is part of the AMG Entertainment Group. The courses offered are: "Voice Acting, Game Creator, computer graphics animation, Multimedia Creator, Soap Operas, Animator, Manga and Comics".
Yoyogi Animation School
The requirement for admission to Yoyogi Animehon Gakuin is high for having a great turnout. Candidates must be able to fully understand the Japanese language. The school accepts qualified persons regardless of gender, race or national or ethnic origin. But, the school denies requests from people who suffer from a physical disability, which can be an occupational hurdle.
The school has 12 campuses: Tokyo, Harajuku, Hachioji, Osaka, Nagoya, Fukuoka, Sendai, Sapporo, Hiroshima, Shizuoka, Wakayama, Takamatsu, Miyazaki. The courses are Animation, Digital Animation Artist, Animation AV Operator, Junior Novels, Multimedia Creator, Animation Camera, Manga, Comics and Illustration.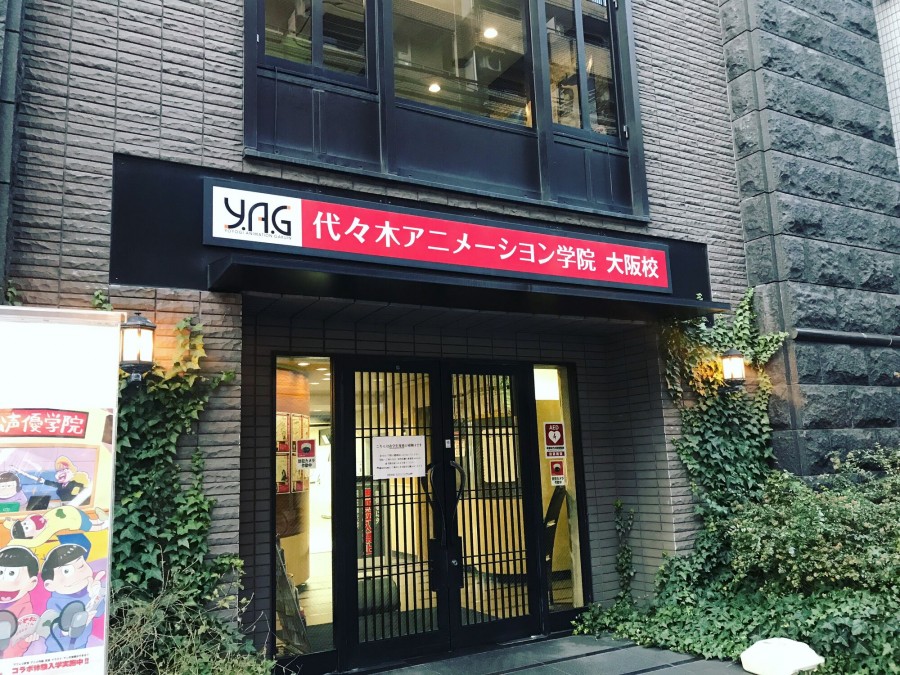 Sapporo Anime College
Sapporo College of Anime is one of the best animation colleges in Japan that offers quality programs for both domestic and international students. To be able to enroll in any course at this school, you must have a high school diploma.
The school has 3 departments which include the Digital Technology Department, the Creative Design Course and the General Entertainment Department. The courses are Manga Major, Comics, Main Voice Actor, Anime Song and Animator.
Kodansha Cultural Center
Sougou Gakuin Entertainment Media started as a company in 1993 in Shibuya, Tokyo, Japan. It is a multimedia school and offers course systems in various areas of entertainment, such as game creators, mangaka, writers and essayists, animators, computer and graphics designers, but also voice actors.
It is also an institution that is part of the AMG Entertainment Group. The courses are Illustration, Manga/Comics and Comic Illustration.
Osaka Animation School
Osaka Animation School is one of the best animation schools in Japan. The objective is to train leaders in the animation industry or animation supervisor. The school has 850+ hours/year and the application requirement is high school completion. The courses offered are Voice Acting, Multimedia Creator, Novels, Animator, Manga and Comics.
Fukuoka College of Design
The Kyushu Design Institute in Fukuoka, Japan is one of Japan's prestigious national universities founded in April 1968. The university combines the disciplines of Architecture, Industrial Design, Visual Communication Design, Acoustic Design, and Art and Information Design.
In October 2003, Kyushu Design Institute became Kyushu University, Graduate School of Design. Courses available are Store Design, Computer Graphics Animation, Illustration and Character Design, Store Design, Graphic Design, Furniture Design and Design Editing.