When it comes to traveling to Osaka, one of Japan's most vibrant and exciting cities, it's important to find ways to make the most of your experience without emptying your wallet. One of the most valuable tools for visitors is the Osaka Amazing Pass, a tourist pass that offers significant savings and access to various attractions and transport in the city.
In this artigo, we'll explore how the Osaka Amazing Pass works, what it offers, and how you can make the most of it by spending less and exploring more.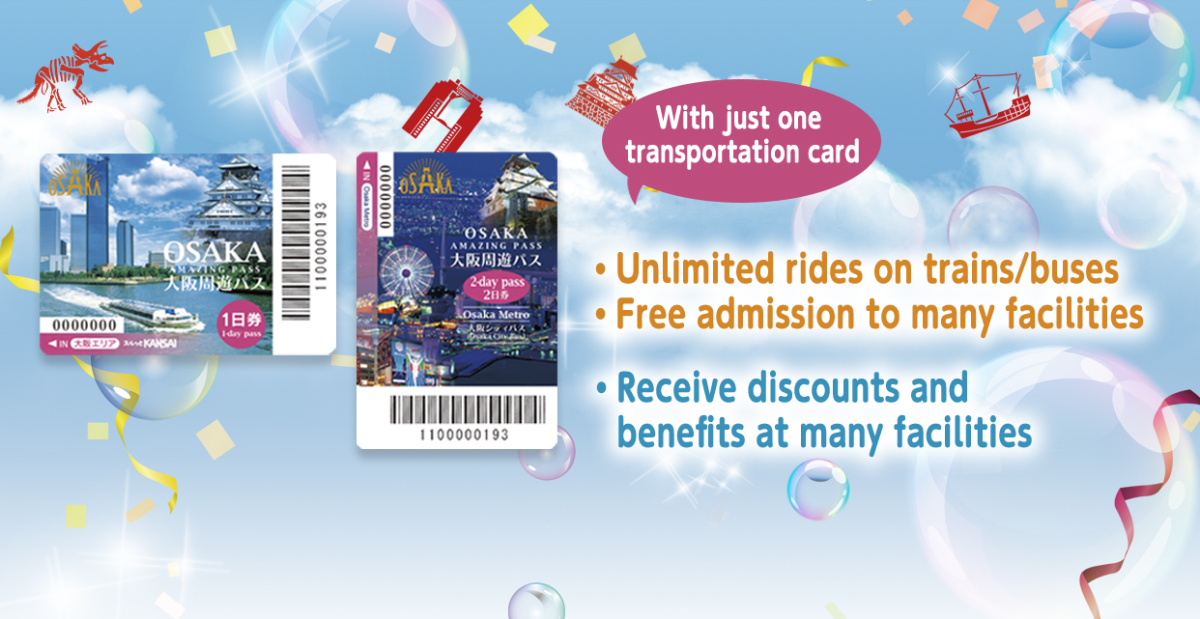 What is the Osaka Amazing Pass?
The Osaka Amazing Pass is a special tourist pass designed to make your stay in Osaka more economical and convenient. It offers a unique combination of benefits that include unlimited access to public transportation and discounts at various city attractions.
With this pass, visitors have the flexibility to choose between two validity options: one day or two consecutive days. This means you can adapt the pass to your itinerary and explore Osaka according to your preferences.
We also recommend reading: 
Osaka Amazing Pass Benefits
1. Transporte Unlimited: One of the most advantageous features of the pass is unlimited access to the Osaka subway and city buses during the validity period. This means you can easily get around the city without worrying about additional transportation costs.
2. Free or Discounted Access to Attractions: The Osaka Amazing Pass offers free or discounted entry to over 40 popular attractions in Osaka. These include Osaka's renowned Kaiyukan Aquarium, Osaka Castle, Osaka Science Museum and more. You can save a considerable amount by visiting these attractions with the pass.
3. Discounts in Stores and Restaurants: In addition to attractions, the pass also offers discounts at select stores and restaurants throughout the city. This means you can enjoy delicious meals and discounted shopping while exploring Osaka.
4. Boat Trips: The Osaka Amazing Pass includes the option of taking boat trips along the city's rivers, such as the Okawa Canal cruise and the Tombori River cruise. These tours offer unique panoramic views of Osaka.
How to Make the Most of the Osaka Amazing Pass
To make the most of your Osaka Amazing Pass, follow these tips:
1. Plan Your Itinerary: Before using the pass, plan your itinerary and choose the attractions you want to visit. Ce1TP29Be sure to check attraction opening times and travel times between them.
2. Use Public Transporte: Make extensive use of the Osaka subway and city buses to get around. This will save you time and money in transporte.
3. Take advantage of Free Attractions: Prioritize attractions that offer free entry with the pass. This will maximize its value.
4. Try Local Gastronomy: Use restaurant discounts to enjoy delicious Osaka cuisine without breaking the bank.
5. Take Boat Trips: Don't miss the opportunity to take the boat trips included in the pass to enjoy the unique views of the city.
The Osaka Amazing Pass is a fantastic way to explore Osaka on a budget. It offers convenience, savings and access to some of the city's best attractions. When planning your trip to Osaka, consider purchasing this pass to make the most of your stay in "Japan's Kitchen." With the Osaka Amazing Pass, you can spend less and explore more, creating unforgettable memories in one of Japan's most exciting cities.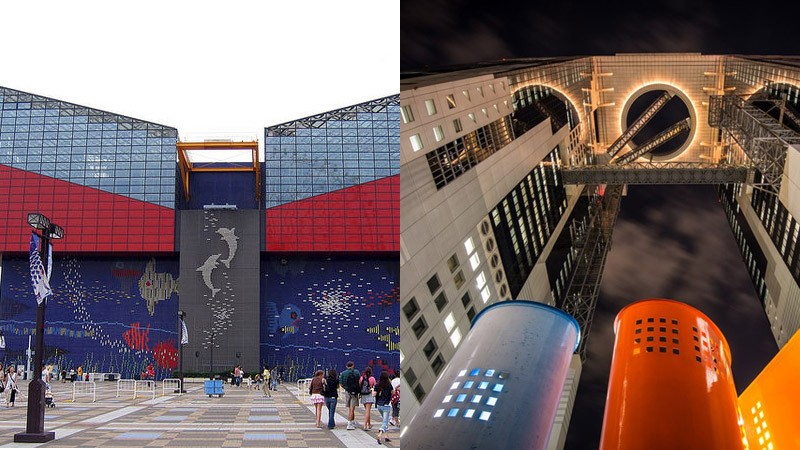 Osaka Amazing Pass Free Entries
There are more than 40 free attractions in addition to the discounts that the Osaka Amazing Pass provides for a low cost. It's worth it, see some of the attractions below: 
Osaka Kaiyukan Aquarium: One of the largest public aquariums in the world, home to an incredible variety of marine species.
Osaka Castle: One of Osaka's most iconic historic buildings, offering panoramic views of the city.
Osaka Science Museum: An educational and interactive place that captivates visitors of all ages.
Tombori River Cruise: A relaxing stroll along the Dotonbori River, offering unique views of Osaka's buildings and nightlife.
Osaka History Museum: A museum that explores Osaka's rich history and culture.
Umeda Sky Building Observatory: A skyscraper with a spectacular observation platform.
Arte Abeno Harukas Museum: An institution dedicated to contemporary arte.
Okawa Canal Cruise: A relaxing boat ride along the Okawa canal, especially beautiful at night.
Shitenno-ji Temple: One of the oldest Buddhist temples in Japan.
Tennoji Zoo: A zoo that houses a variety of animals from around the world.
Osaka Natural History Museum: An educational place to learn about the flora and fauna of the region.
Kuchu Teien Floating Garden Observatory: A hanging garden at the top of the Umeda Sky Building.