The diverse and more distinct Eastern cultures are still treated with a detachment by default from Western populations. However, with globalization and the possibility of exploring the daily life of other countries through a few clicks, cultural elements are exchanged between nations around the world.
Even those who have no particular interest in Korean culture have already come across phenomena and trends that the country has been exposing to the rest of the world. This phenomenon of cultural exposure in South Korea became known as the Hallyu Wave and goes far beyond K-pop and dramas. Asian beauty products have been a reference for the cosmetics industry for many years due to their innovation, technology and raw materials.
Currently, the Korean skincare routine is drawing attention on social networks and brands are increasingly present in the lives of Brazilian women. But what are the benefits that differentiate these products from the rest of the world? Understand below the three main pillars responsible for the popularization of Korean beauty and care products.
Natural Ingredients
The first major difference between the Asian and Western industries is the focus on natural ingredients and raw materials. Korean culture highlights the trend of natural and healthy beauty, with "porcelain" skin, or glass skin, as the trending routine created by Korean influencers became known.
In this way, skincare products are produced with a minimal rate of synthetic formulators and processed substances that can be toxic and allergenic to the skin. In addition, these organic cosmetics value sustainable production and are free of animal cruelty, factors that are highly valued in today's market.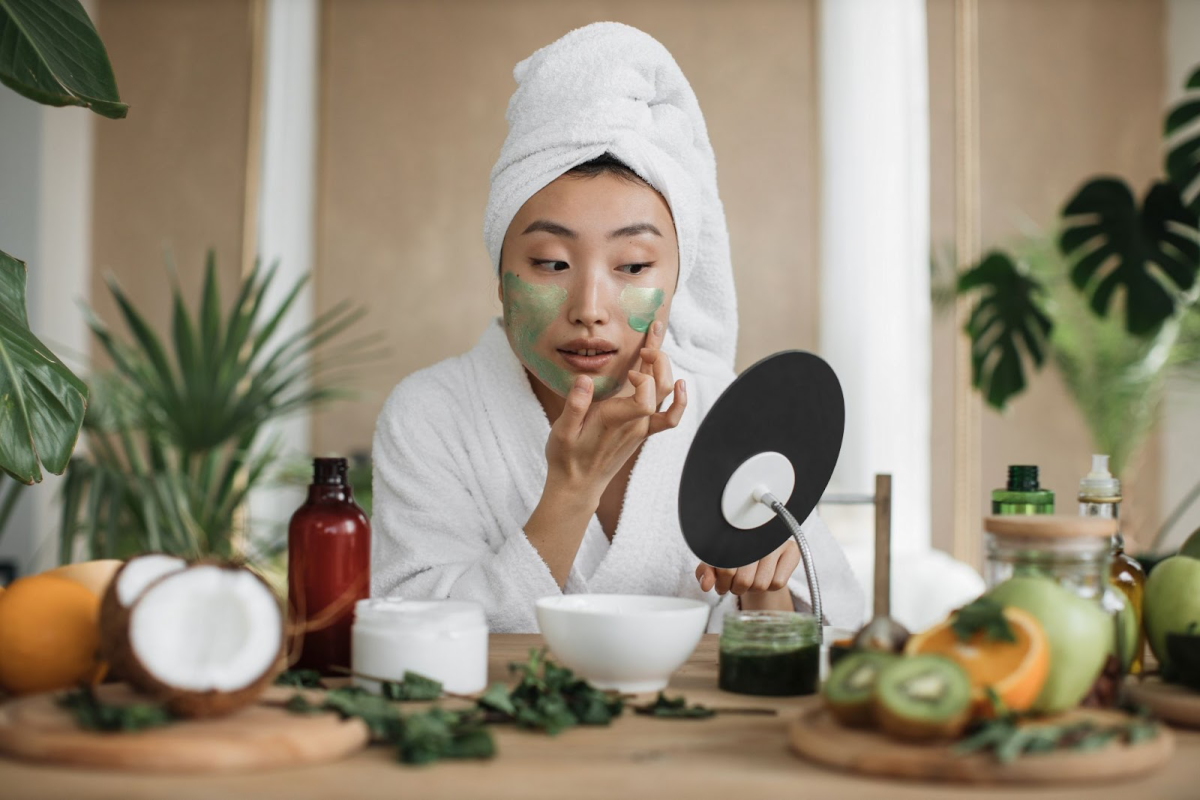 clean aesthetics
As the name implies, the glass skin trend is all about seeking the perfect skin according to Korean aesthetic cultural standards: without blemishes and visible pores, with vigor and a velvety texture and without strong unnatural elements such as the use of extravagant colors and striking makeup.
By valuing this type of clean and natural beauty, the Koreans were responsible for developing innovative technologies in the beauty market that seek exactly this desired perfection. This standard of beauty, which was already sought outside the Asian environment, was seen as a milestone achievable through the exportation of products from South Korea, which explains part of its rapid popularization.
Promotion and expo1TP30Beauty standards promotion
Beauty products were not the only—nor the main—products of Korean culture to be mass-exported. The domination of the world's cultural industry by K-pop stars, a Korean pop music genre, has also produced great image and lifestyle influencers for fans of musical groups.
Through social networks and their own image, which conforms to the beauty standard imposed by Korean culture, idols propagate skincare products, techniques and routines, influencing millions of people.
How to find Korean products?
Because they became popular very quickly, many products that have become part of the routine of thousands of Brazilians are now available for purchase in Brazil. Others that have not yet reached the national market can be easily exposed through online platforms such as Amazon.
This is the case of Missha, one of the most famous cosmetics brands in South Korea. Missha can already be found in some beauty chains present in Brazil, such as The Beauty Box. bestsellers across the country —, Time Revolution The First Treatment Essence (in Portuguese, Time Revolution: the first treatment essence), has a high concentration of yeast that promises to leave the skin always elastic and balance the tone.
Missha also owns one of the most loved BB Creams in the world, known for its unique texture and high level of nourishment for the skin. One of the Korean specialties is combining skincare and makeup, different from what many consumers are used to. BB Cream Missha brings light, natural and velvety texture, covers imperfections and does not need reapplication. In addition, it protects the skin from UV rays with SPF 42. It is no wonder that it is one of the best selling cosmetics in the world.
Asian sunscreens have also gained space on Brazilian store shelves due to their high protection factors and nourishing properties for the skin. Brands like Bioré and SkinAqua, both originally from Japan, follow concepts very similar to brands produced in South Korea and already have some of the best-selling beauty products in Brazil.
For Hallyu Wave members who follow Asian beauty trends, it all started with the popularization of face masks worn by Korean personalities on social media. Fast-absorbing masks, with the appearance of paper placed under the face, are known for their lifting effect and have become a key part of skincare routines in several countries.
Even with so much innovation and technology, the Korean "healthy beauty" standard is also directly associated with food and the nutrients consumed in the diet. Many factors influence the appearance of the skin and not all components necessary for health can be absorbed by topical use.
It is always important to remember, too, that each skin needs a different type of care, not all positive trends for a group of people are positive for everyone. South Korea's beauty market is vast and meets diverse needs in an organic way, facilitating testing, and preventing allergic reactions and even side effects.