THE Yamanote train line [山手線] in Japanese is called Yamanote-zen, is one of the most important in Tokyo. Its name literally means "mountain side line". It is a circular railway line about 35.9 km long, and belongs to the JR East company in Japan.
About the Yamanote Line
The Yamanote Line is one of the busiest lines in Tokyo, as it passes through the main city centers (remembering that Tokyo is a polycentric city): Marunouchi , Shibuya, Shinjuku and Tokyo Station, Ikebukuro, Akihabara and Ueno. The Yamanote Line's main characteristic is that it is circular, and its path unofficially delineates the center of Tokyo.
Most of the stations that are part of the Yamanote line connect with other subway or train lines, twenty-three of the thirty stations to be exact. These lines lead to other areas of Tokyo or even other cities. If you are in Tokyo, you already know the best way to get around the main tourist attractions in the city.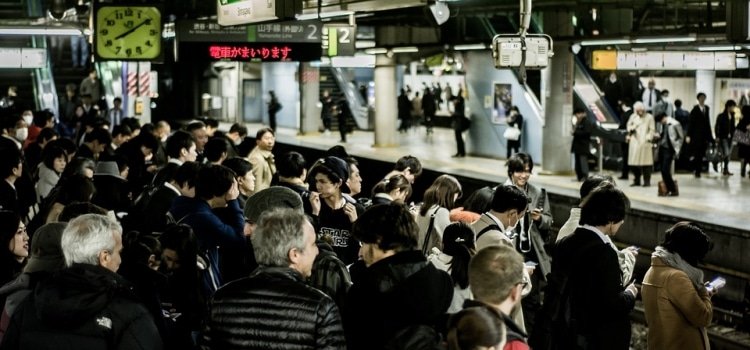 Yamanote Line trains operate from 4:26 am and run until 1:18 am the following day, trains arrive at the station in 2-4 minutes, every 2 minutes at peak times.
The wait is very short, so if you see a train just leaving, you don't have to worry that another one will arrive soon. Also keep an eye out for another parallel line that also usually takes a similar route.
Another thing that can also make life a lot easier for people who use the Yamanote line is the fact that there are two trains running in opposite directions, that is, clockwise and counterclockwise, stopping at all stations, so you don't have to wait for the train to take a turn if it passes a station.
History of the Yamanote Line
The origin of this line goes back to the construction of the Shinagawa Line in 1885 between Akabane and Shinagawa, which passes through areas with inhabitants, and offers the first north-south line through Tokyo.
The northern part of the line connecting Tabata and Ikebukuro was built in 1903 (between the Toshima (豊島線) line). As early as 1909, shortly after they were electrified, the two lines were joined to form the Yamanote line.
But until this moment, the return had not been completed, it was also necessary to combine with the Keihin-Tōhoku and Chuo lines, between Tokyo and Nakano stations.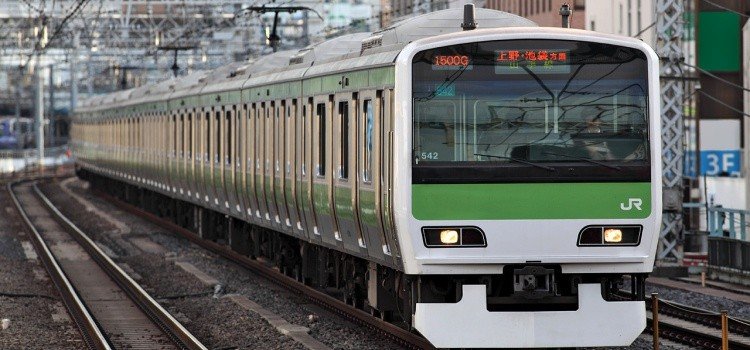 The loop was finally completed in 1925, with the opening of the section between Ueno and Kanda stations, which allowed for a north-south connection via Tokyo Station through the center of the city.
In 1971, Nishi-Nippori station was also connected to the line. The line has not been modified since then, and the JR East company considered creating a new station between Tamachi and Shinagawa stations, 2.2 km apart (on the longest stretch of the line).
Nostalgia for those who used Yamanote Zen
One of the most nostalgic things about riding the Yamanote Line is the music that plays at the arrival of each station. Below you can see a video with all these songs:
Yamanote line stations
Millions of people travel the Yamanote line daily. The neighborhoods through which this line passes are among the best and trendiest neighborhoods in the city, as well as many of Tokyo's tourist attractions.
For example, in Ueno, one of these neighborhoods, you can see the zoo, national museums and Ueno Park, which is a park full of cherry trees, which during spring form a beautiful landscape.
Tokyo station is close to Zojoji Temple and Tokyo Tower. This station is also the terminus of the Tokyo monorail, which connects the center of the capital and Haneda Airport.
And, moreover, it is this station that leads to all Shinkansen lines. The Marunouchi shopping center is located in this neighborhood, which is close to the Imperial Palace Gardens.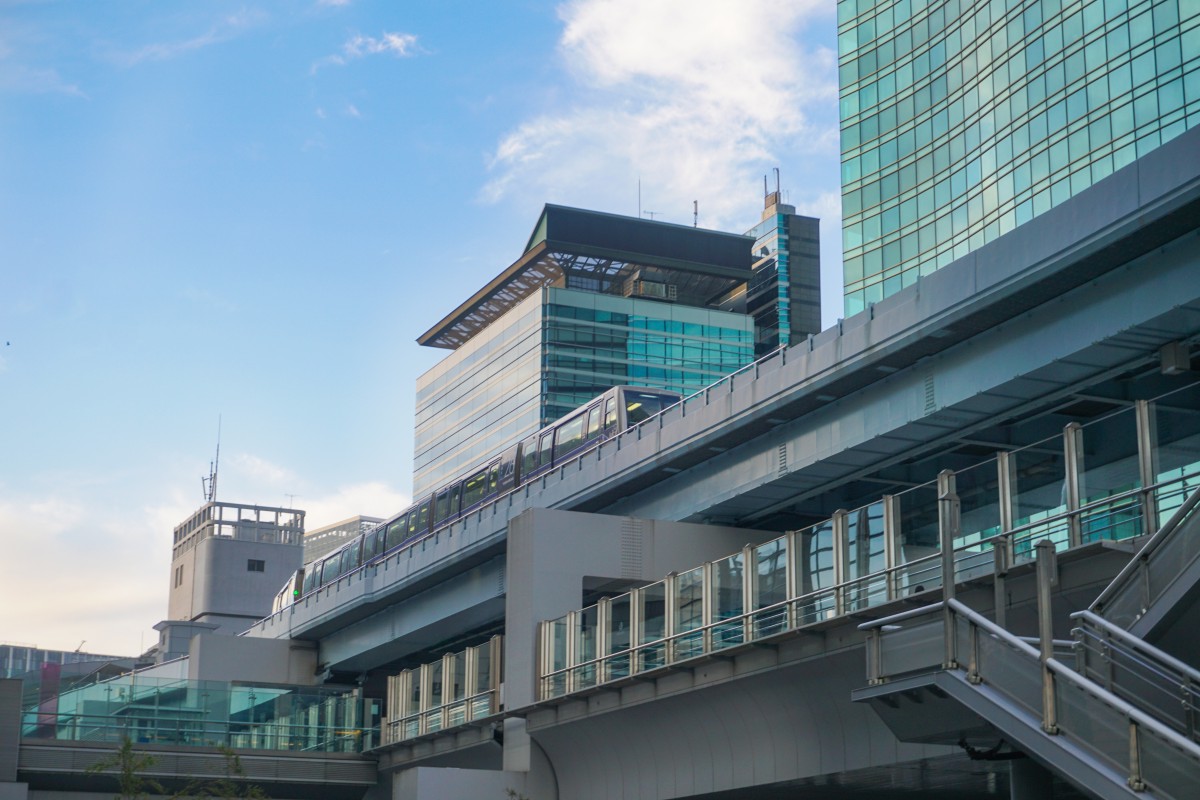 Sugamo Elderly Quarter
The line also passes through Sugamo, which is a commercial district, which has become very popular with the elderly. So much so that this neighborhood is called "Grandparents' Harajuko", this is because instead of having stores aimed at teenagers and young people as is the case of harajuku.
Sugamo has stores more geared towards the elderly, as well as many fairs with traditional foods from the region. Sugamo's tourist spot is Kogan-ji Temple, known for warding off physical pain, so it's much visited by the elderly class.
Neighborhoods for Youth and Otaku
akihabara is like a big mall, mainly for electronics and also products aimed at otakus. Harajuku, Shibuya and Shinjuku are neighborhoods that are very popular with young people, as these neighborhoods are full of shops and bars, nightclubs and discos.
Shibuya and Harajuku are also crammed with malls and boutiques, aimed primarily at youth fashion. In Ebisu, there is a shopping center called Ebisu Garden Place, a place with many restaurants, shops and places to relax and walk.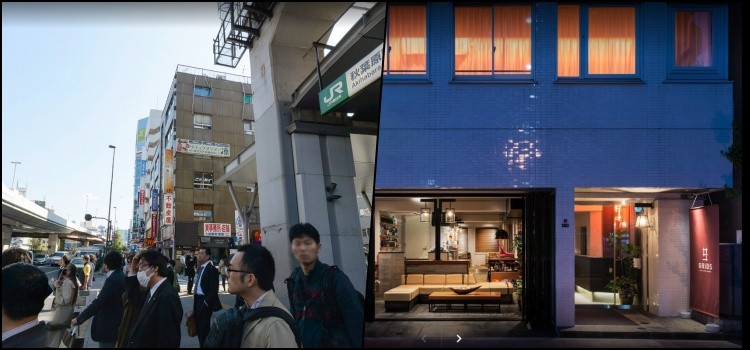 Shinjuku and surroundings
The line also passes through Shinjuku, one of the busiest neighborhoods in Japan. This is considered one of the great commercial centers during the day, and also a great entertainment center at night. It is very frequented mainly by teenagers and young people.
Another neighborhood is Yoyogi, which is close to Shinjuko. This one is a little more elegant and sophisticated, consisting of chic boutiques, cafes, gardens, and Yoyogi Park.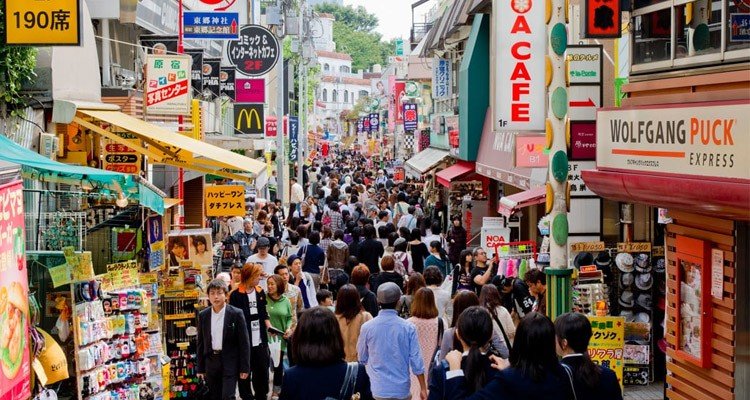 Other highlights
Akadanobaba, popularly known only as "Baba", is the neighborhood where Waseda University is located, (one of the best universities in Tokyo). As it is a very popular area for students, there are plenty of cheap restaurants, mainly ramen restaurants (which is a noodle soup), bookstores and bars.
Shimbashi is a shopping area that is close to Hama Rikyu Gardens, Tsukiji Fish Market and Shiodome Shiosite. Okachimachi also has a very famous shopping street called Ameyoko. Komagome already has a traditional japanese garden called Rikugien Garden. And Ikebukuro, one of Tokyo's biggest entertainment and shopping centers.
Shin-Okubo presents more of the multicultural side of the city, a rare thing to be seen in Tokyo. It is also called 'Little Korea', thanks to the large presence of Koreans in this neighborhood. There you can try typical Korean foods, such as Teokbokki (a rice cake with chili sauce) and Malay and Thai cuisine can be found in the region.
Meguro is a neighborhood full of antiques, home decor and homeware stores. So much so that it is known as the Design District of Tokyo. Gotanda, Osaki and Shinagawa are large commercial centers and have many tall buildings. In Gotanda is the Brazilian Embassy and Consulate.