Buying condoms in Japan can seem like a challenging task for foreigners, especially due to cultural differences and the language barrier. However, it is essential to be well prepared and informed on the subject, as sexual health is a priority in any country in the world.
In this artigo, we will explore how to buy condoms in Japan, including the main brands available and how to find condoms with retardant and other effects and flavors.
In Japan, when talking about contraceptive methods, it is common to use the word "コンドーム" (kondōmu) to refer to condoms in a more formal way. However, in informal conversations, people often use the slang term "ゴム" (gomu), which literally means "rubber", to refer to condoms.
We recommend reading:Japanese vocabulary and sex phrases
Top Condom Brands in Japan
In Japan, there are several brands of condoms available, each with unique characteristics. Here are some of the top brands:
Okamoto (オカモト)
Okamoto is one of the most renowned condom brands in Japan, widely recognized for its quality and innovation. Their condoms are remarkably ultra-thin, which provides an experience closer to direct contact, increasing sensitivity during sex.
Furthermore, Okamoto offers a variety of options, from ultra-thin condoms to condoms with special textures, such as dotted and ribbed models, which aim to intensify pleasure. Many Okamoto products also include special lubrication to improve comfort.
003 Platinum: This is one of Okamoto's best-known models, famous for its extreme thinness, providing a sensation close to direct contact.
Crown: Another popular model from Okamoto, known for its smooth texture and comfort.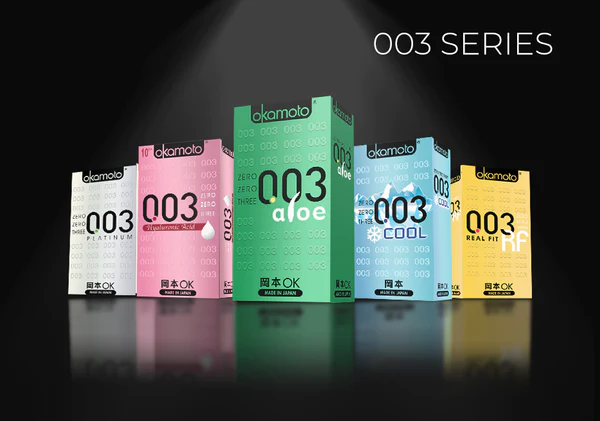 Sagami
Sagami is another Japanese condom brand that gained prominence for producing ultra-thin and durable condoms. These condoms are designed to offer resistance and, at the same time, provide sensitivity and comfort during sexual intercourse.
Sagami is also known for its innovation in materials and technology, making it a popular choice among those seeking high-quality condoms.
Original Sagami 001: This is one of Sagami's thinnest and most resistant condoms, providing sensitivity and durability.
Sagami Xtreme Super Thin: As the name suggests, it is an ultra-thin condom from Sagami, known for its premium quality.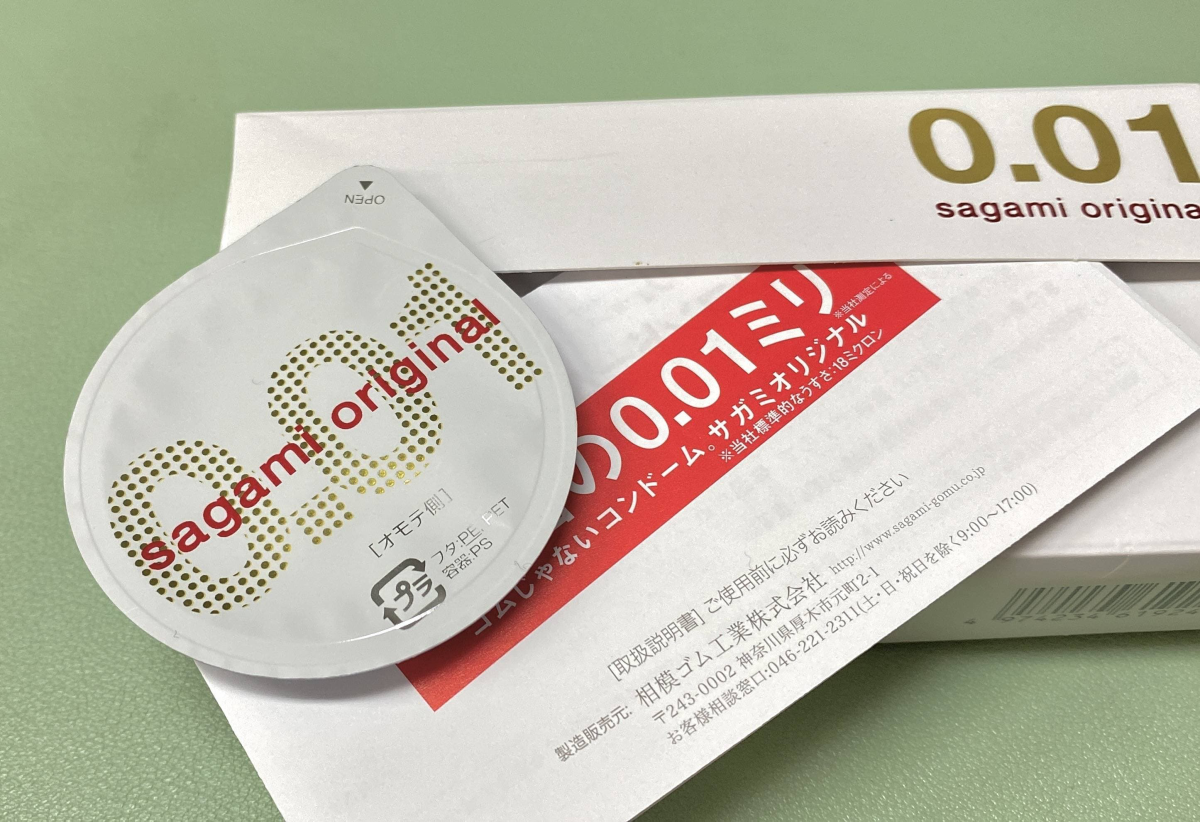 kimono
Kimono condoms are made from premium latex and are recognized for their smooth texture and natural feel. They are designed to be thin and sturdy, providing a realistic experience during sex.
Kimono's emphasis is on sensation and comfort, which makes it an attractive option for those who want a condom that feels as close to the natural experience as possible.
MicroThin: This Kimono model is a thin and resistant condom, designed to provide a realistic sensation.
Textured: Kimono Textured condoms have a smooth texture for additional stimulation during sex.
Jex
The Jex brand offers a variety of condoms with different textures and characteristics. They produce condoms that can range from ultra-thin condoms to those with special designs, such as ribs or dots, to provide a different experience. The Jex brand is known for its reliability and quality.
Jex Ultra Thin: As the name suggests, it is an ultra-thin condom from Jex, designed for greater sensitivity.
Jex Fresh Mint: This model has a touch of mint in the lubricant, providing a refreshing sensation.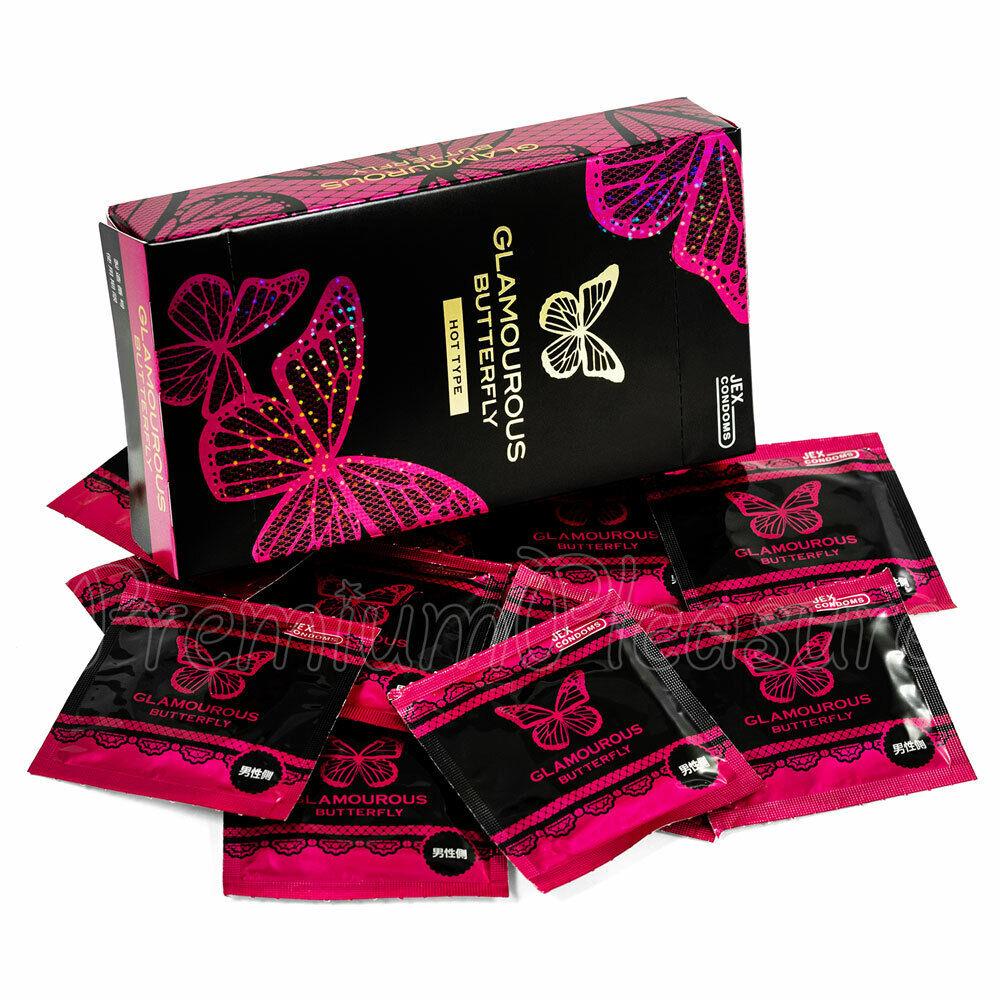 Glyde
Glyde is an important brand but widely available in Japan. It is known for its vegan and eco-friendly condoms, ideal for people with latex allergies or environmental concerns.
Glyde condoms are made from high-quality materials and are available in several options to suit different preferences.
Ultra: Glyde Ultra condoms are known for being ultra-thin and offering a close-to-skin sensation.
Maxi: This model is a little wider than the standard and is ideal for those who need a larger size.
Caution Wear
Caution Wear is a brand that provides high-quality condoms with a focus on offering effective protection. Their condoms come in several options, including those with features such as textures and extra lubrication.
Classic: Reliable condoms from Caution Wear designed to provide effective protection.
Wild Rose: This model has a unique floral texture for extra stimulation.
Other Japanese brands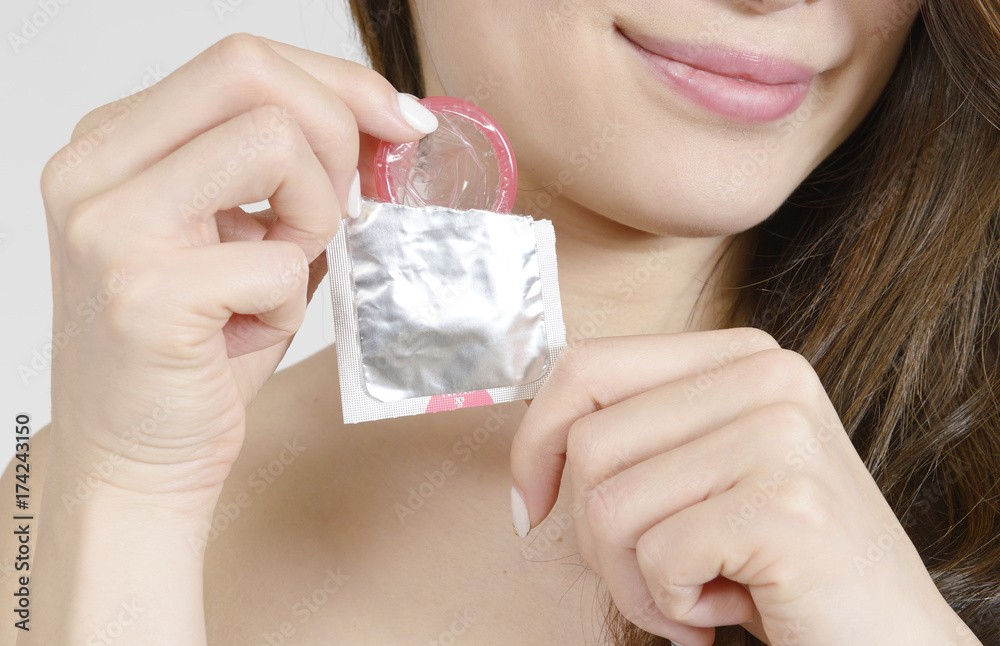 Condom Vocabulary in Japan
The words below can help you when purchasing condoms in Japan: 
性的な (seiteki na) - Sexual
コンドーム (kondōmu) - Condom
早漏 (hayadzume) - Premature ejaculation
防止 (bōshi) - Prevention
健康 (kenkō) - Health
快楽 (kairaku) - Pleasure
セックス (sekkusu) - Sex
インティマシー (intimashī) - Intimacy
刺激 (shigeki) - Stimulus
感度 (kando) - Sensitivity
コンビニエンスストア (konbiniensu sutoa) - Convenience store
薬局 (yakkyoku) - Pharmacy
プロダクト (purodakuto) - Product
ブランド (burando) - Brand
ジェル (jeru) - Gel
サポート (sapōto) - Support
使用方法 (shiyō hōhō) - Instructions for use
注意事項 (chūi jikō) - Precautions
包装 (hōsō) - Packaging
エクサイティング (ekusaitingu) - Exciting
快適 (kaiteki) - Confortable
トラブル (toraburu) - Problem
満足 (manzoku) - Satisfaction
セクシュアルヘルス (sekushuaru herusu) - sexual health
パートナー (pātonā) - Partner/partner
自慰 (ji'i) - Masturbation
セクシャルエデュケーション (sekusharu edyukēshon) - Sex education
勃起不全 (bokki funen) - Erectile dysfunction
安全 (anzen) - Safe
Where to find condoms in Japan?
In Japan, condoms are mainly sold in places related to pharmaceutical products, such as pharmacies and drug stores (excluding pharmacies specializing in medicines).
They can also be found in vending machines in front of stores, in convenience stores, supermarkets, 100 yen stores, as well as in stores that sell adult products. Furthermore, in Tokyo, in the Shibuya and Harajuku neighborhoods, there are even stores specializing in condoms.
Previously, condoms were also sold in vending machines in urban areas, but there was opposition from the initial stage of the installation of these machines. Some negative opinions claimed that this could negatively affect the education and healthy development of young people and that the machines could harm the city's aesthetics.
How much does a condom cost in Japan?
The price and availability of condoms in Japan can vary depending on several factors, including the brand, place of purchase, and type of condom. In general, condoms in Japan are affordable and widely available in pharmacies, supermarkets, convenience stores and even vending machines in urban areas.
The price of a pack of condoms in Japan can range from 300 to 800 yen, depending on the brand and quantity included in the package. More well-known and reliable brands, such as Okamoto and Sagami, tend to be a little more expensive, but many people prefer to pay a little more for quality and safety.
Regarding sizes, most condoms in Japan are designed to fit a range of sizes. However, some brands offer size options to meet different consumer needs. This may include thinner condoms for greater sensitivity, larger condoms for greater comfort, or smaller condoms for those who need a tighter fit. Brands usually indicate the size on the packaging, so that consumers can choose the one that best suits their preferences and needs.
Additionally, Japan is known for its emphasis on innovation in health products, including condoms. This has led to the development of ultra-thin, technologically advanced condoms, which are popular with consumers who want a more natural and comfortable experience.
Condoms with Retardant in Japan
Delay condoms are designed to prolong sexual intercourse by delaying ejaculation. If you are interested in finding retardant condoms in Japan, you can look for brands that offer this option, such as Okamoto.
These condoms often contain a special type of lubricant that helps reduce sensitivity, allowing sex to last longer.
Finding these condoms can be a little more complicated, as the terms referring to delay and delayed ejaculation are quite ambiguous. We suggest the following terms below:
早漏対策コンドーム
男性用の遅延コンドーム
ロングプライ - Long Play
ディレイコンドーム
009 (geralmente são mais grossos)
Delay condom
Prolong condoms