Maybe you've watched most of the popular anime, but have you watched all the best anime on earth? In this article I am going to share the best anime that are unknown to most.
Anime that for the most part are better than the "popular" anime themselves, many are even among the best in the Japanese ranking, but even so it goes unnoticed by Brazilians, some are not even subtitled correctly.
Many of the anime on this list are in my TOP 10, if not TOP 3 of favorite anime. I get frustrated that no one knows these anime. I hope you enjoy the list of best unknown anime of all time.
Many anime on this list are not even present in other unknown anime lists. I hope you really like the anime that in my opinion are mandatory. Don't forget to share the list with your friends!
Uchuu Kyoudai – Space Brothers
Already mentioned in an article as a unknown anime, Uchuu Kyoudai has a very unique story, but one that is perfectly executed, of quality and that holds you from beginning to end of its 99 episodes.
The anime tells the story of Nanba Mutta, a man in his 30s who has made his living as a car designer, but who suddenly decides to follow a childhood dream that his brother managed to fulfill, to become an astronaut.
The anime during its release has always been among the TOP 5 of Japanese TV, beating anime like Naruto and even One Piece. The work also won movies and even a Live Action that I approve. Uchuu Kyoudai is in my TOP 3 favorite anime.
It may seem like an unattractive synopsis, but the anime features a lot of action, comedy, slice of life, with an epic soundtrack, good animation quality and a beautiful script. I guarantee that those who watched it, were interested and went to the end, including the reluctant ones.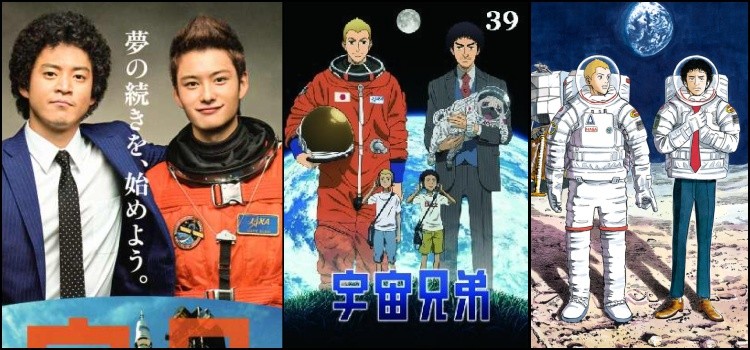 Detective Conan – Meitantei Conan
This is considered one of the most popular anime in Japan, where even my mother likes to watch it. It is an anime as big as One Piece, with over 900 episodes and 22 movies. The anime has been in release from 1996 to today.
Detective Conan is a kind of Japanese CSI or Sherlock Holmes, where the protagonist is a schoolboy who was turned into a child by a secret organization. The anime has episodes with isolated cases and a general story, with frequent characters.
The anime is very good, despite some clichés that make it an anime suitable for children. Even though it is an anime with more childlike traits and approach, I doubt that children in Brazil have the ability to understand such complexity of this anime.
The anime, despite its children's content, is suitable for the whole family, has very complex explanations about crimes, has a psychological thriller, comedy and romance atmosphere. This anime is also among my TOP 3 best anime of all time.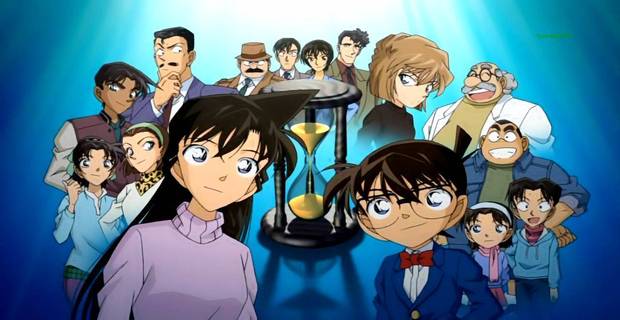 Gyakkyo Burai Kaiji
Kaiji is a psychological thriller anime that ends up being ignored for its strong traits. The anime tells the story of a boy in debt who gets involved with suspicious men in a gambling game in order to pay off his debt.
The anime is quite interesting, it features mental and psychological games involving life. Reminds me a lot of the drama Liar Game, another favorite of the genre. One Kakegurui style anime, but not so crazy. Only the traits that keep people from watching.
I strongly recommend ignoring the traits and giving this great two-season, spin-off anime a chance. I also recommend the anime akagi by the same author and with a similar history, but with a focus on mahjong.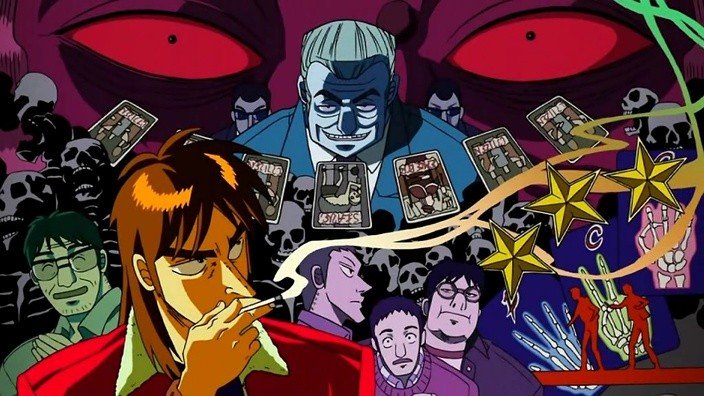 One Outs – A baseball anime
If there's one thing I don't like, it's sports anime, but One Outs is different, the protagonist is a myth of mind games, applying these mind games in baseball games for 25 episodes.
The anime is a little old, unknown, but it held me from beginning to end. Unfortunately, it didn't have the sequel I've been waiting for. I feel a lot of absence of anime of the genre, it reminded me a lot of the atmosphere present in Kaiji.
The story begins when Kojima Hiromichi, the Lycaons' top hitter, heads to the south of the Japanese island of Okinawa to train. There, he meets Tokuchi Toua, a pitcher and undisputed leader of a form of baseball game called "One Out".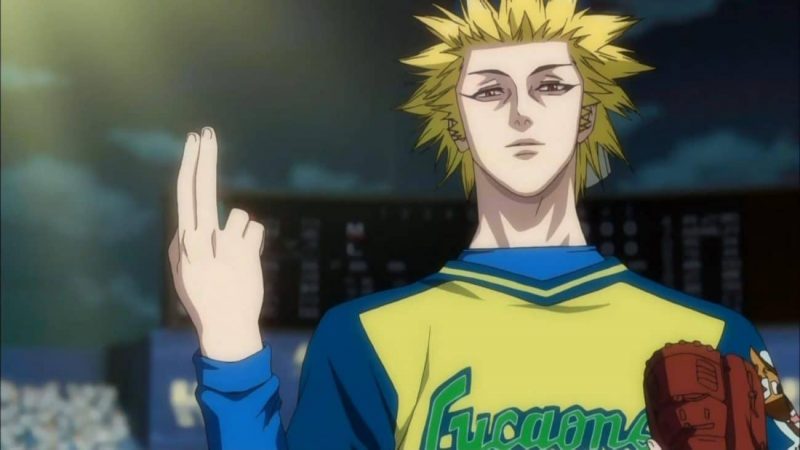 NHK ni yôkoso!
Tells the story of a Hikikomori in recovery (person who lives trapped at home). An anime that has a psychological climate, with a lot of comedy and that addresses issues of life, friendships, romance, work and bullying.
The story centers on Tatsuhiro Satō, a 22-year-old unemployed, lonely, and depressed college dropout. Believing he is part of a conspiracy, he leads a hikikomori life.
Living for years in his room being supported by his parents. Satō ends up meeting Misaki Nakahara, a mysterious girl who knocks on his door promising to help him stop being a hikikomori. Will he make it?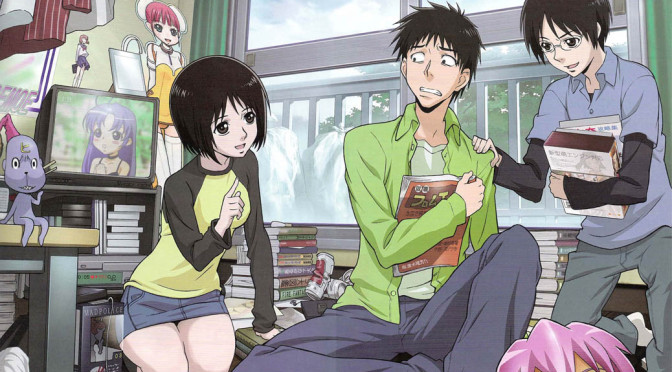 Steins;Gate and Steins;gate Zero
This one is not very unknown, but it goes unnoticed by most Otaku. Some just have the courage to drop this masterpiece in the first few episodes, even after I insist that in episode 13 the anime turns its head.
This masterpiece of time travel approaches the concept in an epic way, with many twists and connections between all the first episodes, which at first doesn't make sense, but then it makes total sense and logic.
One of the best sci-fi anime of all time. It tells the story of a crazy young man who lives in his fanciful little club pretending to be a mad scientist. Until he unintentionally gets involved in conspiracies, time travel and murders.
For a long time this is one of my favorite anime, where I put it first or second in my list of the best anime of all time. A masterpiece both in story, soundtrack and character development.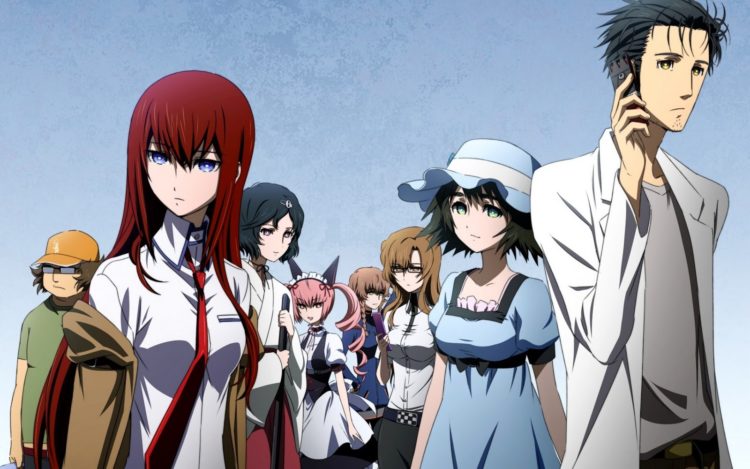 Other Unknown Anime I've Watched
Ashita no Nadja – A very old anime that was on dubbed cable TV, it was one of the first anime I watched in my life. A very feminine shoujo, but that held me from beginning to end, pulled me into the world of anime.
monster – Old psychological thriller anime about a doctor who saves the life of a serial killer, loses his job and ends up being wanted by the police over the murders. He runs after this serial killer in order to prove his innocence.
I's Pure – A short anime in OVA with about 6 episodes that tells a cliché romance but that touched me for a long time. This one is quite obscure and needs a lot of searching. I recommend taking that look.
Hunter X Hunter - It's not an unknown anime, but most supposed Otaku I know haven't watched it yet. So I leave it here as a recommendation if you haven't seen it yet, another one of my TOP 3 favorite anime.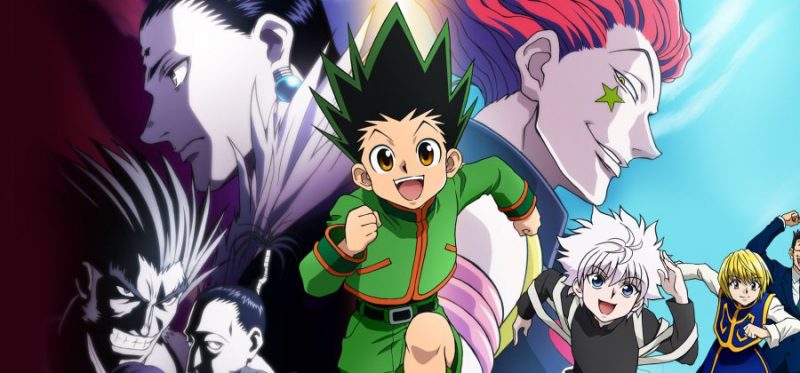 God Eater – This anime attracted me because of the animation and fights, a very futuristic and apocalyptic story. The anime is based on a series of Action RPG games mixing a little Novel. I also recommend Black Bullet.
Seto no Hanayome – One of my favorite comedy anime that made me laugh from start to finish. It's about a boy who gets engaged to a mermaid.
Digimon Savers – Among the existing Digimon anime, Savers has become one of my favorites, for having older characters, even though it is one of the least popular in the series, I think it's worth giving it a chance.
Pray no Imouto ga Konnani Kawaii Wake ga Nai – It's not that unknown, but many haven't watched it yet. It is a Slice of Life with romance, which addresses a very controversial topic, otakus who play incest hentai.
GetBackers and Love Hina there were other anime that I watched on cable TV, but that are also not commented on by people, even though they were shown in Brazil. It was one of the first anime I watched along with Fullmetal Alchemist.
Samurai Champloo – An interesting anime that tells the journey of a girl accompanied by two samurai.
List of Unknown Anime to check out
Going through lists of good and unknown anime on the internet, I managed to find many others that I don't want to go into detail, but I recommend checking them out. If you have any unknown anime in mind, leave it in the comments.
Higashi no Eden;
Btooom;
mushi-shi;
Desert Punk;
Ergo Proxy;
mosô dairinin;
Sketch Dance;
Paranoia Agent;
Last Exile;
Ben-to;
Togaino No Chil;
Serial Experiments Lain;
Bakuman;
Space Dandy;
Rainbow: Nisha Rokubou no Shichinin
Excel Saga;
Angelic Layer;
Texhnolyze;
Baby Steps;
Detroit Metal City;
Mayo Chiki!;
Overdrive;
Tsuki ga Kirei;
Makai Ouji:
Devils and Realist;
Tsuritama;
Druaga no Tou;
Z/X Ignition;
Rail Wars;
Coppelion;
Natsu no Arashi;
Daughter of 20 Faces;
Library Wars;
Tonten ni Warau;
Quality Code;
Ryuugajou Nanana no Maizoukin;
Peace Maker Kurogane;
Tsuritama; Barakamon;
Rokka no Yusha;
Katanagatari;
Baccano;
XXXHolic;
Hyouka;
List of Unknown Mangas
I want to complement this article with a list of unknown mangas available in Brazil: