Yakitori (焼き鳥) can be literally translated as "grilled chicken". It is a very popular food at bars, festivals and events. But the term "yakitori" can also refer to any kind of skewer, not just poultry. Another way of referring to skewers in general is kushiyaki which means grilled skewer.
Who thought Japanese people don't eat barbecue, the yakitori is super popular food and is found in many neighborhood establishments, mainly in small stalls specializing in skewers, where young people and workers usually enjoy a skewer plus a drink before heading home.
Customers usually choose the seasoned skewer, the common is salt or tare sauce, which is usually made from mirin, sake, soy sauce and sugar. The sauce is applied to the meat on a skewer and then grilled until cooked through.
The variety of skewers in Japan is very large, they usually use meats or foods that we don't think to put on the grill. In this article we will see different types of Yakitori in addition to the traditional chicken and beef.
Types of Yakitori
Gyutan - Bull tongue.
Shiro – Chicken small intestine.
reba – Chicken liver.
Piman – Green peppers stuffed with cheese, meat and other ingredients.
ginnan – Seeds from the Ginkgo Biloba tree.
Enoki Maki – Enoki mushrooms wrapped in pork slices.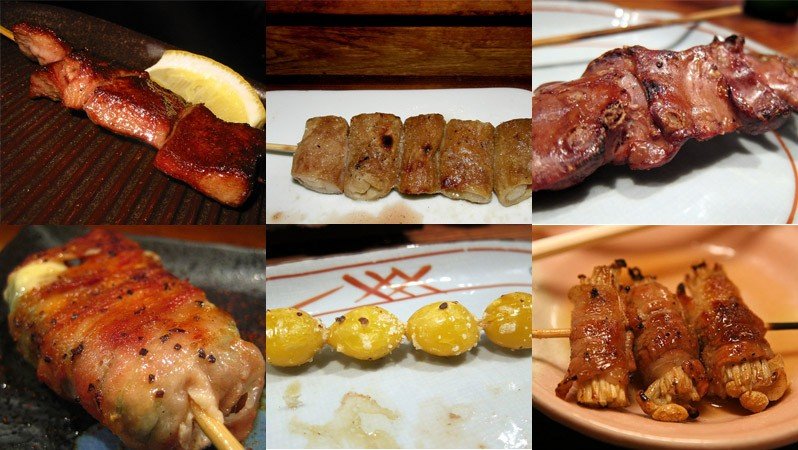 nankotsu – Chicken cartilage.
Sunagimo - Chicken gizzard.
Asuparabekon – Asparagus wrapped in bacon.
Tebasaki - Chicken wings.
Shiitake – Shiitake mushrooms, often topped with katsuobushi (dry pickled tuna meat).
Negima – Chicken and Negi. (scallion-type vegetable)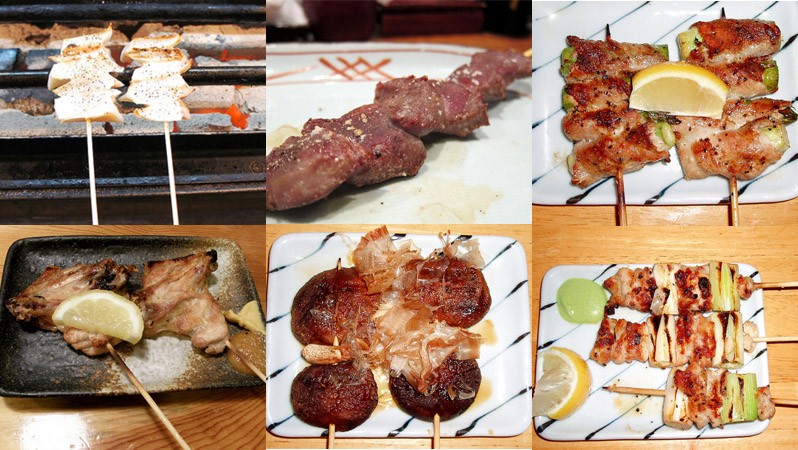 mentaiko – Mentaiko are Pollock or roe cod that have a strong taste that is often described as spicy. A common topping for yakitori.
Chorizo – A type of Spanish pork sausage.
atsuage - Fried tofu.
bonjiri - Chicken tail.
Tsukune – Chicken meatballs made with small pieces of chicken cartilage.
butabara - Pig's belly.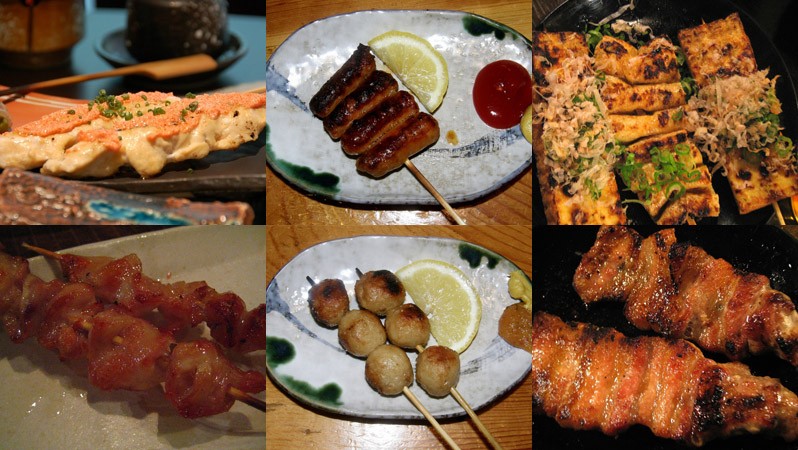 Other Yakitori: 
Torikawa – Chicken skin, grilled until crispy.
hato / hatsu - Chicken heart.
Ikada – leeks, with two skewers to prevent rotation.
Ninniku - Garlic.
Shishito - Japanese pepper.
Toriniku – All the white meat on the skewer.
These were some of the Japanese skewers, of course there are many others. And do you especially like any?
Source: Japantalk