There is a myth that Eskimos have 50 words for snow, but experts say this is a lie. The Japanese language has a high number of words to describe rain.
There are at least 50 words for the Japanese to describe rain, and today we are going to examine them. That way you will have an idea of how much the japanese language is complex. Why are there so many words for rain in Japanese?
All of this is a result of amount of kanji which represents rain, water, fall and similar words, not to mention the multiple readings that each ideogram has. Japanese also uses kanji junctions to create words that in English would be sentences.
I hope you make good use of this list of Japanese words for rain. If you like the article, don't forget to share and leave your comments. Follow the list of words below separated by categories.
rain in japanese
Responsive Table: Scroll the table sideways with your finger >>
| | | | |
| --- | --- | --- | --- |
| Kanji | Kana | Romaji | Portuguese |
| 雨 | あめ | love | rain |
| 白雨 | はくう | hakuu | rain shower |
| 急雨 | きゅう | kyuu | rain shower |
| 俄雨 | にわかあめ | niwakaame | rain shower |
| 降雨 | こう | kou | rain |
Intensity Rain in Japanese
Responsive Table: Scroll the table sideways with your finger >>
| | | | |
| --- | --- | --- | --- |
| 弱 雨 | じゃくう | jakuu | light rain |
| 小雨 | こさめ | Kosame | light rain |
| 小降り | こぶり | koburi | light rain |
| 微雨 | びう | biu | light rain |
| 小糠雨 | こぬかあめ | konukaame | light rain |
| 煙雨 | えんう | enu | light rain |
| 細雨 | さいう | It went out | drizzle |
| 多雨 | たう | tau | Heavy rain |
| 大雨 | おおあめ | woah | Heavy rain |
| 強雨 | きょうう | kyouu | heavy rain |
| 横降り | よこぶり | yokoburi | rain |
| 吹き降り | ふきぶり | fukiburi | rain |
| 篠突く雨 | しのつくあめ | shinotsukume | heavy rain |
| 集中豪雨 | しゅうちゅうごうう | shuuchugouu | severe localized downpour |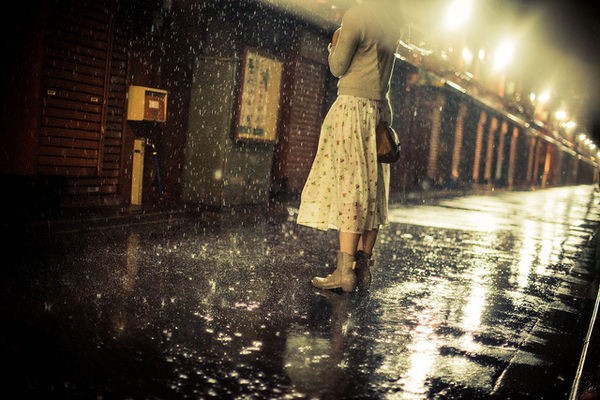 Japanese rain combos
Responsive Table: Scroll the table sideways with your finger >>
| | | | |
| --- | --- | --- | --- |
| 風雨 | ふう | fuu | wind and rain |
| 雨氷 | うひょう | uhyou | freezing rain |
| 雨後雪 | あめのちゆき | amenochiyuki | rain then snow |
| 雪交じり | ゆきまじり | yukimajiri | snow and rain |
| 雨混じりの雪 | あめまじりのゆき | amemajirinoyuki | snow and rain |
| 晴後雨 | はれのちあめ | harenochiame | of course, then rain |
| 雨露 | うろ | uro | rain and dew |
The artigo is still half finished, but we recommend opening it to read the following later:
cold rain in Japanese
Responsive Table: Scroll the table sideways with your finger >>
| | | | |
| --- | --- | --- | --- |
| 涼 雨 | りょうう | ryouu | cool rain |
| 冷雨 | れいう | king | cold rain |
| 寒雨 | かんう | Kanu | cold winter rain |
| 氷雨 | ひさめ | Hisame | very cold rain or hail |
Types of Rain in Japanese
Responsive Table: Scroll the table sideways with your finger >>
| | | | |
| --- | --- | --- | --- |
| 夜雨 | やう | yau | night rain |
| 梅雨前線 | ばいうぜんせん | baiuzensen | seasonal rain |
| 春霖 | しゅんりん | shun rin | spring rain |
| 春雨 | しゅんう | shun u | soft spring rain |
| 緑雨 | りょくう | ryokuu | early summer rain |
| 五月雨 | さみだれ | Samidare | early summer rain |
| 秋雨 | あきさめ | akisame | autumn rain |
| 秋霖 | しゅうりん | shuu rin | autumn rain |
| 凍雨 | とうう | bye | winter rain |
| 十雨 | じゅうう | whoo | refreshing rain once in ten days |
| 恵雨 | けいう | keiu | welcome rain |
| 人工雨 | じんこうう | jinkouu | artificial rain |
| 放射能雨 | ほうしゃのうう | houshanouu | radioactive rain |
| 天 泣 | てんきゅう | tenkyuu | rain from a cloudless sky |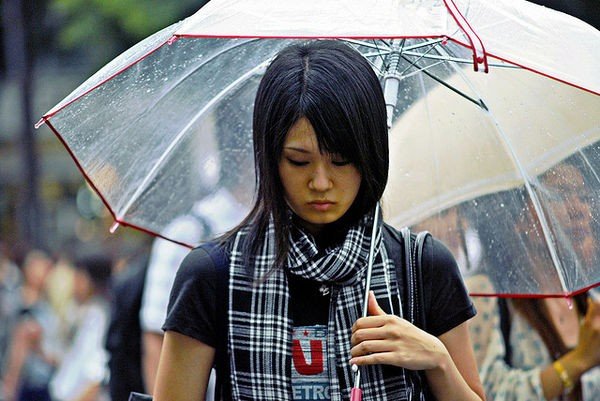 Weather and Rain in Japanese
Responsive Table: Scroll the table sideways with your finger >>
| | | | |
| --- | --- | --- | --- |
| 雨模様 | あまもよう | love you | rain signs |
| 雨催い | あまもよい | amoyoi | threat of rain |
| 雨上り | あまあがり | amaagari | after the rain |
| 雨後 | うご | ugo | after rain |
| 雨間 | あまあい | love | break in the rain |
| 晴一時小雨 | はれいちじこさめ | hareichijikosame | brief light rain |
| 霖 | ながめ | nagame | long rain |
| 霖雨 | りんう | laugh | long rain |
| 長雨 | ながめ | nagame | long rain |
| 陰霖 | いんりん | inrin | long rain |
| 夕立 | ゆうだち | Yuudachi | sudden rain at night |