Ashikaga (足) is a city located in Tochigi, 80 km from Tokyo with approximately 150,000 inhabitants. Ashikaga is known for its textile industry, also known as an industrial and commercial city producing various types of aluminum, metals and machinery. In the agricultural sector, Ashikaga is known for its tomatoes.
local attractions
Ashikaga Gakko (足利学校) - It is the oldest academic institution in Japan. It was founded in the 9th century and restored in 1432 by deputy Shogun Uesugi Norizane; he imported many Chinese classic books, many of which are still kept at the school.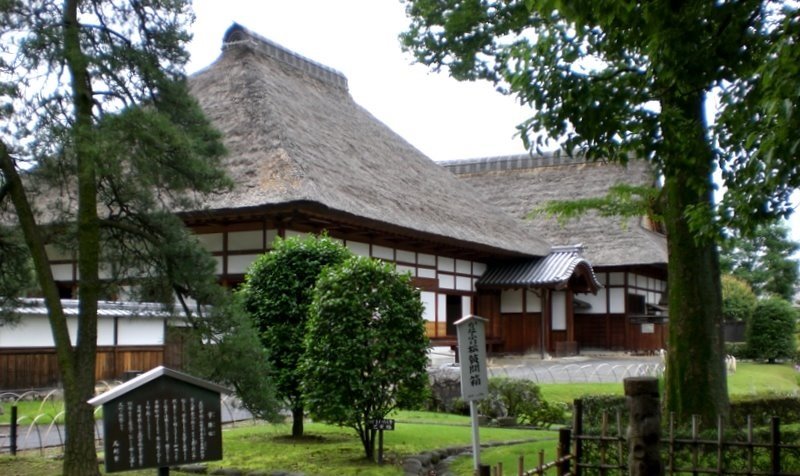 Orihime Shrine (織姫神社) - Shrine built in 1879, guardians of textile city, Ashikaga.
Bannaji Temple (鑁阿寺) - A temple known for its association with the Ashikaga clan.
Kurita Museum (栗田美術館) - A museum known for its fine porcelain collection Imari and nabeshima.
Watarase River (渡良瀬) - It is a large river that passes through the Kanto region. On the 1st of August, a hanabi (fireworks) that attracts thousands of tourists.
Coco Farm and Awine tasting - Located in the foothills on the outskirts of the city. Founded around 1950, the vineyards are cared for by adults with special needs and staff members who live in the community. During the third week of November, a harvest festival is held with live music and wine tasting. Thousands of visitors attend every year.
Ashikaga Flower Park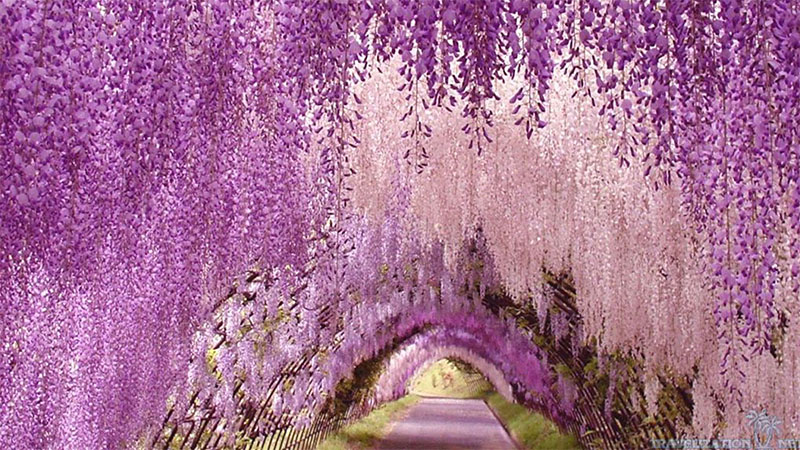 One of the biggest attractions in the city of Ashikaga, a beautiful flower park known for its large wisteria vines that have been suspended over the park since 1870. There are more than 20 hectares with wisteria, azaleas, hydrangeas, lilies and many other flowers. There are 20 hectares with about 160 wisteria, 1,500 azaleas, more than 1,000 hydrangeas, 10,000 Calamis, lilies and many others.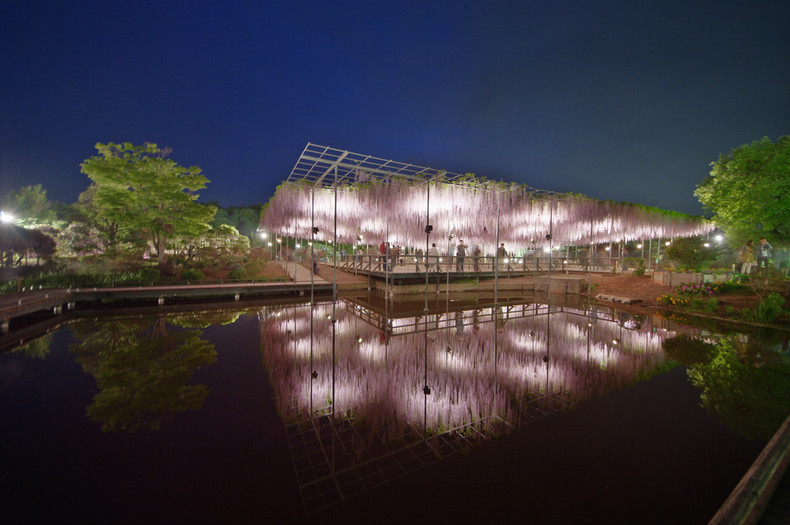 In this park we find the 143 year old tree, the most beautiful wisteria in the world. It is the oldest and largest of its kind in Japan and is the park's main tourist attraction. She looks like a flower-shaped umbrella. Wisteria in Japan are known for i ran away (藤).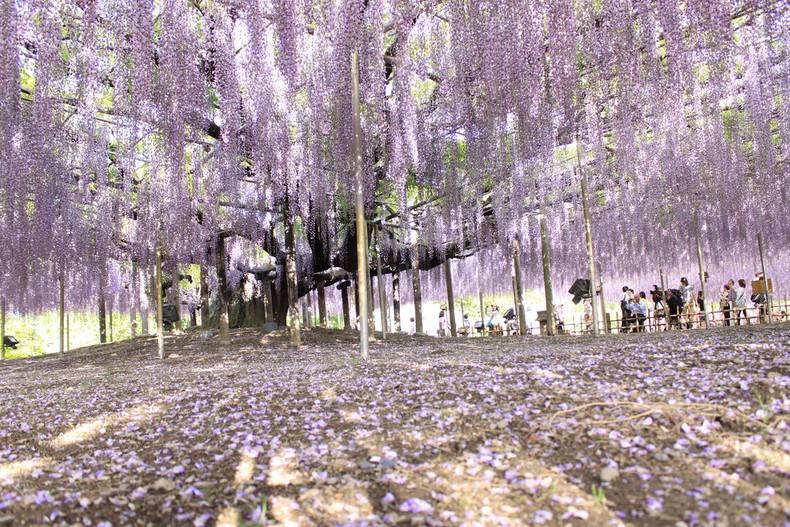 To finish the article on this beautiful park, let's leave some videos:
https://www.youtube.com/watch?v=djkOHjtBNVc