In this article, we are going to see a complete list of Japanese names used to define business accounts and profiles on Instagram. Accounts registered as business accounts on Instagram have the business name and store type written in gray below the name.
If you look closely at the list of business profiles below, there are several distinctive names, some cute and some unique to Japan. This list will help you identify a particular trade in the japanese instagram.
The list below also serves to increase your japanese vocabulary with respect to places, businesses and others. I hope you like the article, if you like it, share it and leave your comments.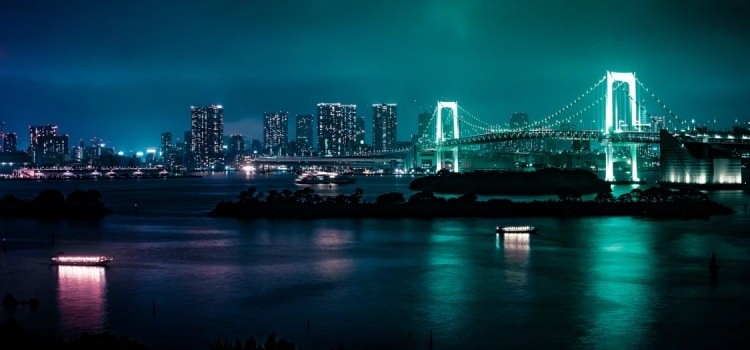 instagram business accounts
Responsive Table: Scroll the table sideways with your finger >>
| | | |
| --- | --- | --- |
| Portuguese | Japanese | Romaji |
| the church of jesus christ of latter day saints | 末日聖徒イエス・キリスト教会 | matsujitsu seito iesu kirisutokyō-kai |
| the beach | ビーチ | bīchi |
| Animal shelter | 動物保護施設 | dōbutsu hogo shisetsu |
| camping | キャンプ場 | kyanpuba |
| accessories | アクセサリー | akusesarī |
| cellar and vineyard | ワイン醸造所・ブドウ園畑 | wain jōzōjo budō sonohata |
| divorce and family lawyer | 離婚・家庭専門弁護士 | rikon katei senmon bengoshi |
| government agency | 政府機関 | seifu kikan |
| album | アルバム | arubamu |
| aquarium | 水族館 | suizokukan |
| art and technology | 芸術・技術 | geijutsu gijutsu |
| performance art | パフォーマンスアート | pafōmansuāto |
| visual arts | 視覚芸術 | shikaku geijutsu |
| artist | アーティスト | ātisuto |
| bottled water wholesalers | ボトル入り飲料水卸売業者 | botoru-iri inryōsui oroshiuri gyōsha |
| athlete | スポーツ選手 | supōtsu senshu |
| actor | 俳優 | haiyū |
| author | 著者 | chosha |
| babysitter | ベビーシッター | bebīshittā |
| bagel shop | ベーグルショップ | bēgurushoppu |
| Bank | 銀行 | ginkō |
| band of musicians | ミュージシャン・バンド | myūjishan bando |
| Pub | パブ | pabu |
| gay bar | ゲイバー | geibā |
| smoothie juice bar | スムージー・ジュースバー | sumūjī jūsubā |
| food stand | フードスタンド | fūdosutando |
| beauty, cosmetics, personal care | 美容・化粧品・パーソナルケア | biyō keshōhin pāsonarukea |
| personal blog | 個人ブログ | kojin burogu |
| good services | 商品・サービス | shōhin sābisu |
| tattoo earrings | タトゥー・ピアス店 | tato~ū piasu-ten |
| bubble tea shop | タピオカティーショップ | tapiokatīshoppu |
| hairdresser | ヘアサロン | heasaron |
| automatic teller machine (atm) | 預金自動預入支払機(ATM) | yokin jidō yonyū shiharai-ki (atm) |
| channel | 運河 | unga |
| song | 曲 | kyoku |
| canteen | カフェテリア | kafeteria |
| House | 自宅 | jitaku |
| Haunted House | お化け屋敷 | obakeyashi |
| barbecue house | 焼肉屋 | yakiniku-ya |
| House made | ハウスシッター | hausushittā |
| castle | 城 | shiro |
| cemetery / cemetery | 墓地・霊園 | bochi reien |
| cultural Center | 文化センター | bunka sentā |
| buy center | ショッピングモール | shoppingumōru |
| recycling center | リサイクルセンター | risaikurusentā |
| chef | シェフ | shefu |
| scientist | 科学者 | kagaku-sha |
| circus | サーカス | sākasu |
| student social club for men and women | 男子・女子学生社交クラブ | danshi joshi gakusei shakō kurabu |
| comedian | コメディアン | komedian |
| computer (brand) | コンピュータ(ブランド) | konpyūta (burando) |
| community | コミュニティ | komyuniti |
| daycare for dogs | 犬のデイケアセンター | inu no deikeasentā |
| digital creator | デジタルクリエイター | dejitarukurieitā |
| cruise | クルーズ | kurūzu |
| dancer | ダンサー | dansā |
| police station | 警察署 | keisatsusho |
| dance disco | ダンス・ナイトクラブ | dansu naitokurabu |
| electrician | 電気技師 | denki gishi |
| cigarette company | タバコ会社 | tabako kaisha |
| consulting company | コンサルティング会社 | konsarutingu kaisha |
| moving company (home) | 引越し業者(住宅) | hikkoshi gyōsha (jūtaku) |
| software company | ソフトウェア会社 | sofutō~ea kaisha |
| cable/satellite transmission company | ケーブル・衛星放送会社 | kēburu eisei hōsō kaisha |
| episode | エピソード | episōdo |
| school | 学校 | gakkō |
| writer | ライター | raitā |
| sports / entertainment | スポーツ・娯楽 | supōtsu goraku |
| season | 駅 | eki |
| tv station | テレビ局 | terebikyoku |
| drug store | 薬局・ドラッグストア | yakkyoku doraggusutoa |
| public figures | 公人・著名人 | kōjin chomei hito |
| films | 映画 | eiga |
| photographer | フォトグラファー | fotogurafā |
| hedge fund | ヘッジファンド | hejjifando |
| art Gallery | アートギャラリー | ātogyararī |
| record company | レコード会社 | rekōdo kaisha |
| religious group | 宗教団体 | shūkyō dantai |
| horoscope and fortune tellers | 星占いし・霊能者 | hoshi uranai shi reinōsha |
| Hotel | ホテル | hoteru |
| Christian church | キリスト教会 | kirisutokyō-kai |
| church of god church | チャーチ・オブ・ゴッド教会 | chāchi obu goddo kyōkai |
| jewish church | ユダヤ教会 | yudaya kyōkai |
| nazarene church | ナザレン教会 | nazarenkyōkai |
| real estate | 不動産 | fudōsan |
| homeless installation | ホームレス施設 | hōmuresu shisetsu |
| izakaya / bar | 居酒屋・バー | izakaya bā |
| kindergarten | 幼稚園 | yōchien |
| zoo | 動物園 | dōbu~tsuen |
| gardener | 庭師 | niwashi |
| games / toys | ゲーム・おもちゃ | gēmu omocha |
| jewelry and watches | ジュエリー・時計 | juerī tokei |
| journalist | ジャーナリスト | jānarisuto |
| law | 法律 | hōritsu |
| auction | オークション | ōkushon |
| swimmer cleaning | 水泳プース清掃員 | suiei pūsu seisō-in |
| live music venue | ライブミュージック会場 | raibumyūjikku kaijō |
| surf spot | サーフィンスポット | sāfinsupotto |
| bowser store | クッパ店 | kuppa-ten |
| pet Shop | ペット店 | petto-ten |
| pet store (aquatic) | ペット(水生生物)店 | petto (suisei seibutsu) mise |
| pet store (reptiles) | ペット(爬虫類)店 | petto (hachūrui) mise |
| hat shop | 帽子店 | bōshi-ten |
| convenience store | コンビニ | konbini |
| crepe shop | クレープ店 | kurēpu-ten |
| cupcake shop | カップケーキ店 | kappukēki-ten |
| candy store | キャンディーストア | kyandīsutoa |
| japanese candy store | 和菓子屋 | wagashi-ya |
| donut shop | ドーナツ屋 | dōnatsu-ya |
| eel shop | うなぎ屋 | unagi-ya |
| hardware store / home center | 金物店・ホームセンター | kanamono-ten hōmusentā |
| fireworks store | 花火販売店 | hanabi hanbai-ten |
| shaved ice shop | かき氷店 | kakigōri-ten |
| Gift Shop | ギフトショップ | gifuto shoppu |
| recycling / consignment store | リサイクルショップ・委託販売店 | risaikuru shoppu itaku hanbai-ten |
| women's clothing store | 婦人服店 | fujinfukuten |
| dessert shop | デザート屋 | dezāto-ya |
| pop-up store | ポップアップショップ | poppuappu shoppu |
| shabu-shabu store | しゃぶしゃぶ店 | shabushabu mise |
| tempura shop | 天ぷら屋 | tenpura-ya |
| Magic | マジシャン | majishan |
| suitcase / suitcase | バッグ・旅行かばん | baggu ryokō kaban |
| manicure | ネイルサロン | neirusaron |
| manicure | ネイルサロン | neirusaron |
| clothing brand) | 衣料品(ブランド) | iryō-hin (burando) |
| doctor | 医師 | ishi |
| media | マスコミ | masukomi |
| fish market | 魚市場 | uoichiba |
| mosque | モスク | mosuku |
| mission | ミッション | misshon |
| fitness model | フィットネスモデル | fittonesumoderu |
| reason | 動機 | dōki |
| museum | 美術館 | bijutsukan |
| Modern Art Museum | モダンアート美術館 | modan'āto bijutsukan |
| not a company / store | 会社・お店ではない | kaisha o-tende wanai |
| the event | イベント | ibento |
| the dinner | ダイナー | dainā |
| the restaurant | レストラン | resutoran |
| obstetrics / women's clinic | 産科・レディースクリニック | sanka redīsukurinikku |
| optician | メガネ技師 | megane gishi |
| onsen / spa | 温泉・スパ | onsen supa |
| tour operator | ツアー添乗員 | tsuā tenjō-in |
| non profit organization | 非営利団体 | hieiridantai |
| the bakery | ベーカリー | bēkarī |
| water park | ウォーターパーク | u~ōtāpāku |
| amusement park | 遊園地 | yuenchi |
| playground | 遊び場 | asobiba |
| fictional character | 架空の人物 | kakū no jinbutsu |
| bowling alley | ボウリング場 | bōringu-ba |
| Pizza | ピザ | piza |
| bridge | 橋 | hashi |
| bus stop | バス停 | basutei |
| gas station | ガソリンスタンド | gasorinsutando |
| producer | プロデューサー | purode~yūsā |
| TV program | テレビ番組 | terebibangu |
| resort hotel | ホテルリゾート | hoterurizōto |
| beach resort | ビーチリゾート | bīchirizōto |
| yakitori restaurant | 焼き鳥屋 | yakitori-ya |
| magazine | 雑誌 | zasshi |
| clothes for babies and children | ベビー・子供服用品 | bebī kodomo-fuku yōhin |
| tea room | ティールーム | tīrūmu |
| credit counseling service | クレジットカウンセリングサービス | kurejittokaunseringusābisu |
| shopping service | ショッピングサービス | shoppingusābisu |
| hair removal service | ワックスがけサービス | wakkusu-gake sābisu |
| discount service | キャッシングサービス | kyasshingusābisu |
| loan service | ローンサービス | rōnsābisu |
| delivery / delivery service | 出前・デリバリーサービス | demae deribarīsābisu |
| security guard service | セキュリティガードサービス | sekyuritigādosābisu |
| limousine service | リムジンサービス | rimujinsābisu |
| massage service | マッサージサービス | massājisābisu |
| taxi service | タクシーサービス | takushīsābisu |
| mental and mental health services | メンタルヘルス・精神保健サービス | mentaruherusu seishin hoken sābisu |
| commercial or economic website | ビジネスや経済のウェブサイト | bijinesu ya keizai no u~ebusaito |
| media site | ニュース・メディアのウェブサイト | nyūsu media no u~ebusaito |
| websites for children | 子供向けのウェブサイト | kodomo-muke no u~ebusaito |
| ice cream shop | アイスクリームショップ | aisukurīmushoppu |
| Sukiyaki | すき焼き屋 | sukiyaki-ya |
| vitamin supplements | ビタミン・サプリメント | bitamin sapurimento |
| sushi shop | 寿司屋 | sushi-ya |
| hindu temple | ヒンズー寺院 | hinzū jiin |
| therapist | セラピスト | serapisuto |
| Touch | 遊び | asobi |
| horse trainer | 馬調教師 | uma chōkyōshi |
| hiking trail | ハイキングコース | haikingukōsu |
| tutor / teacher | 家庭教師・教師 | kateikyōshi kyōshi |
| mattress sale | マットレス販売 | mattoresu hanbai |
| wig sale | かつら販売 | katsura hanbai |
| sales of wine, beer and liqueurs | ワイン、ビール、酒販売 | wain, bīru,-shu hanbai |
| video games | ゲームセンター | gēmusentā |
| wines and spirits | ワイン・蒸留酒 | wain jōryū sake |
| fureai zoo | ふれあい動物園 | fureai dōbu~tsuen |