In Japan there is a chain of fun stores called Round1 (ラウンドワン), where you can find Bowling, Karaoke, Video Games, Billiards, Ping Pong and Snacks. The Round One chain of stores can also be found in other parts of the world, but the real fun center is in Japan, especially with a place called Spocha.
Spocha is a place within Round One that you pay a one-time fee to access and participate in various games such as shooting, target shooting, mini golf, obstacle course and many others. Here you can find unconventional fun for groups of friends.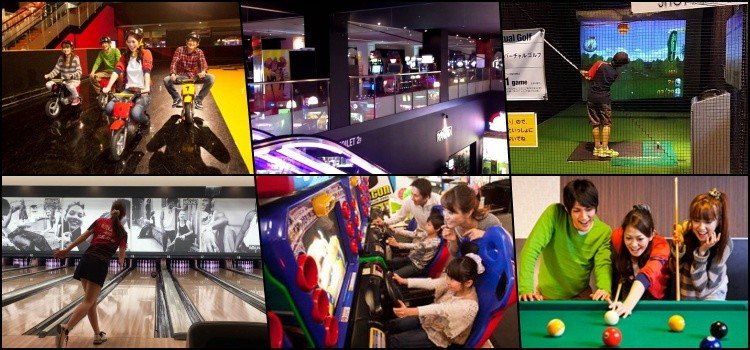 Unfortunately not all Round1s have this place called Spocha, many only have karaoke, billiards or bowling alley. A very accessible Round1 with Spocha is located at Diver City in Odaiba, Tokyo.
The diversions found in Round1's Spocha
Round1 is a huge entertainment hub and is open almost 24 hours (8am to 6am) where you can participate in activities such as:
Arcade Games;
Basketball, tennis, volleyball and soccer courts;
Batting cages;
motorcycle track;
Rollerblades;
mechanical bulls;
Golf;
Kids toys;
obstacle courses;
Bubble football/soccer;
Ball Pool (war);
Tightrope; scooter;
Jump Jump; hit;
Frisbee; Pitch;
Darts;
Airsoft type;
Tennis and automatic ping pong;
Squash;
Target kick;
kickboxing; Badminton;
Relaxation place;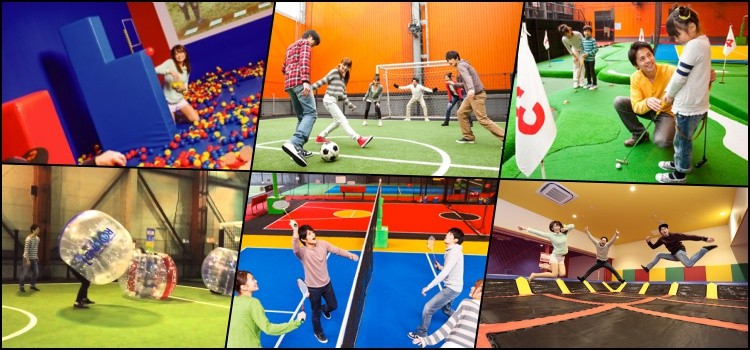 You can find a Spocha just by searching the city name and spocha. Every city usually has one, in Osaka itself, it's close to Namba station.
The best thing about a Spocha is being able to play several Arcadian without paying dearly for chips. For less than 90 reais you can spend the whole day playing different games and sports, while in Brazil you pay that for an hour of bowling…
Round1 usually has a rest area with comfortable chairs, manga and light novels to read. You will also find vending machines and lockers to store your things.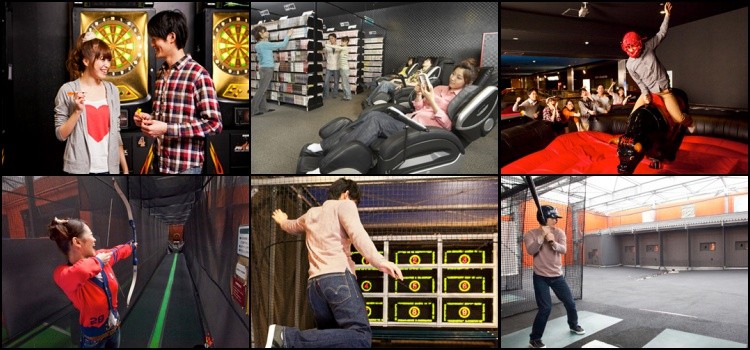 You pay approximately 2,000 yen for 3 hours of fun at Spocha, but you can stay as long as you like for less than 3,000. After 11 pm it is usually even cheaper.
They sell food, but you can leave the premises to eat out with no problems! This place is perfect for those who like games and fun. How about setting up a Round1 in Brazil?